Are you looking for a family adventure in Oklahoma City? Travel down to the Boathouse District along the Oklahoma River and visit Riversport Adventure OKC for a unique family adventure. From whitewater rafting and tubing in the 11 acre whitewater center to a mini zipline for the kids, there is something for everyone here.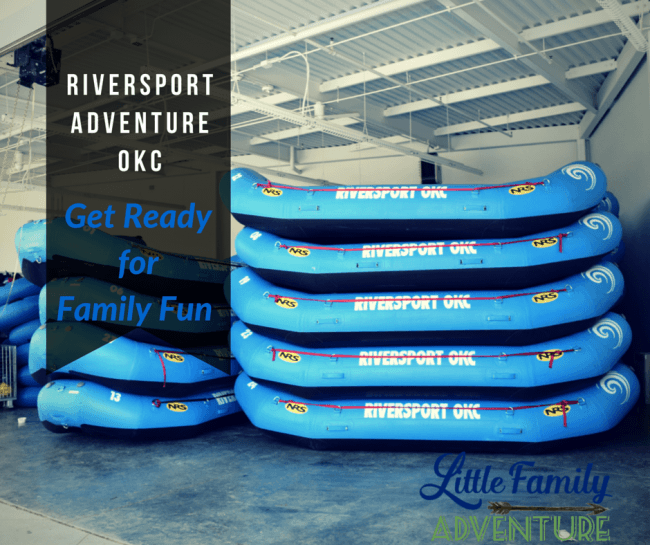 Riversport Adventure OKC
We recently took at Oklahoma City staycation and had the chance to visit Riversport OKC. We explored all the fun this unique destination has to offer.
This family fun destination offers:
Whitewater Rafting and Kayaking
River Tubing
Flatwater Kayaking on the Oklahoma River
Stand Up Paddle Boarding
Adventure Courses
Zip Lining
Children's Playground
Climbing Walls
BMX Pump Track
High Speed Slides
Our family loved every minute of our time there. Let's take a look at some of Riversport Adventure OKC's amazing activities.
Whitewater Rafting and Tubing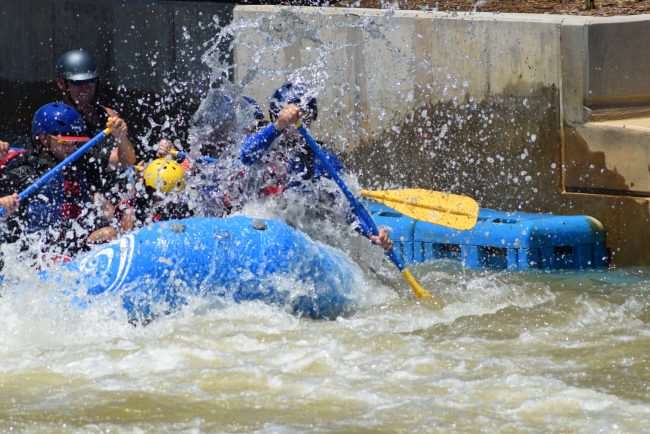 Whitewater rafting and kayaking are two of the newest attractions at Riversport Adventure OKC.  The state-of-the-art aquatic Rapids facility is one of only a handful in the country that offers visitors this unique outdoor adventure.
Open to anyone 8 years old and up, these adventure sports have you shooting down Class 3 rapids in a 7 person raft or single person kayak. In the raft, your guide helps you navigate one of two exhilarating channels in this 11 acre facility.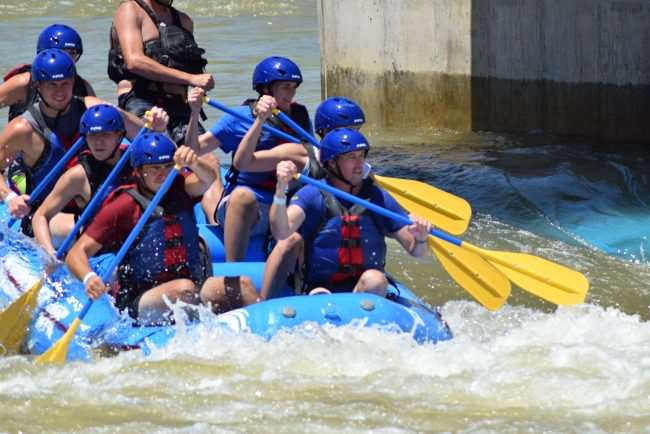 Earlier in the day, rapids are a little calmer making it ideal for younger children or novice rafters. But if you want a wilder ride, head down later in the afternoon for a wet and WILD adventure! For those interested in something a little more challenging, take lessons and learn whitewater kayaking. Then you can navigate your single person kayak through the course.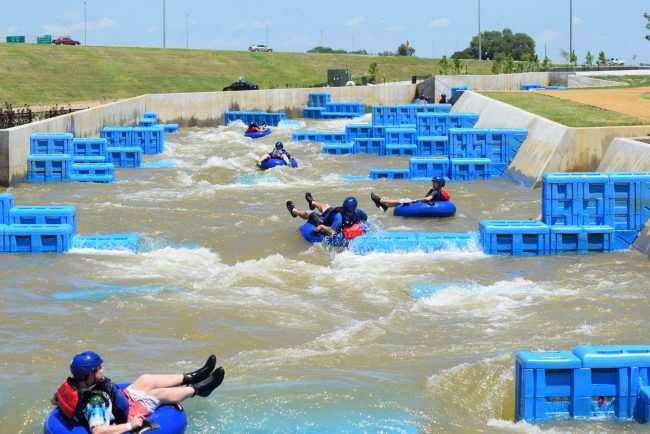 For those looking for something a little more relaxing, tubing down the rapids is a BLAST! Don your safety gear and take your inflatable tube to the top of the channel where you'll journey down the rapids. After a morning of rafting, it was great experience to tube down the river.
For those who want drier adventures, there are plenty of things on land and in the sky. Continue onto the next page and you'll what I mean.