Weighing in at just 1.75 ounces, the new BioLite HeadLamp 200 is the lightest headlamp we've ever tried and loved! For this camp cook, it's great to have a high powered headlamp that isn't bulky or heavy, provides for easy light positioning AND is reasonably priced. BioLite sent me this new lamp to test out and share my thoughts.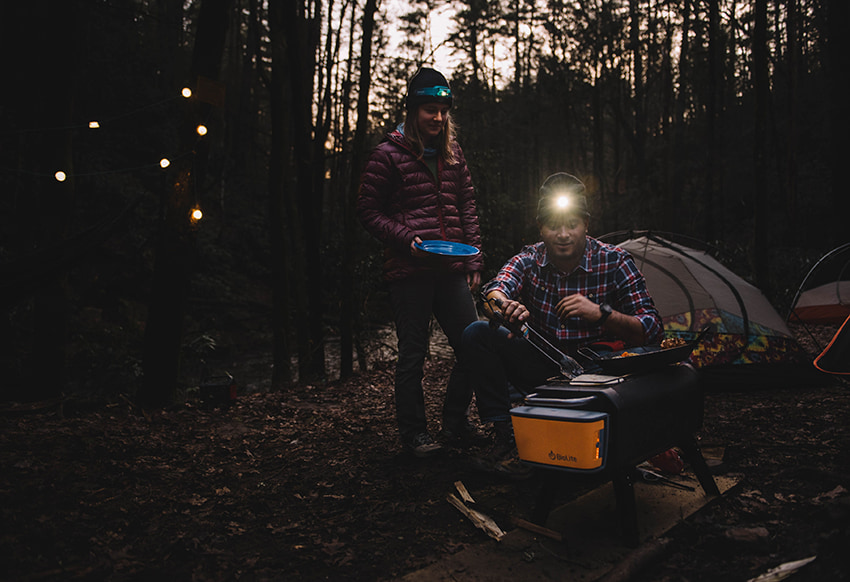 BioLite HeadLamp 200 Specs
Let me start with the specifications of this lamp model.
Light
This headlamp has 4 settings; white spot, white strobe, red flood, and red strobe. It produces 200 lumens on the high setting for up to 3 hours. On the lowest setting, you'll get 5 Lumens for up to 40 hours. The white light is perfect for night time cooking and hiking, reading, working in dark spaces, and more. The red light is great for night vision, while the strobe is ideal for emergency situations when you need to get some one's attention.
There are 4 tilt positions, so you can direct the beam of light down or straight ahead. It is easy to operate with just one hand.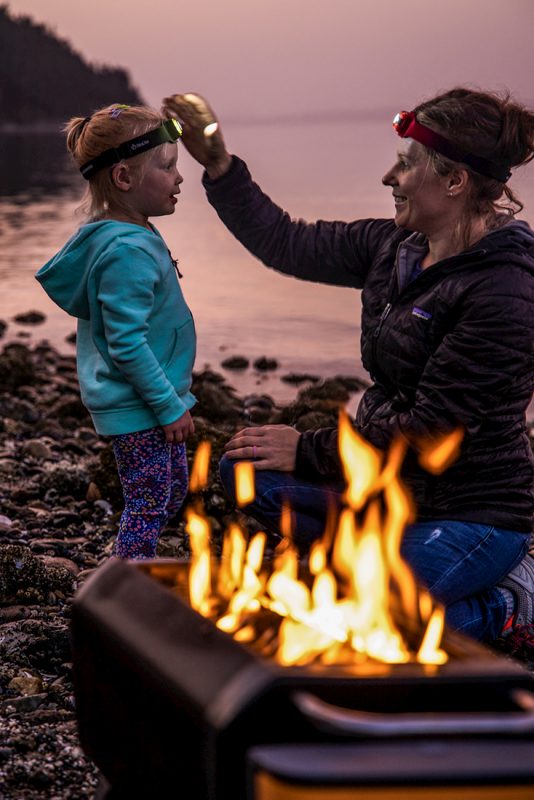 Battery/Power
The unit uses a 700mAh Lithium-Ion rechargeable battery charged via micro-USB. When the unit is completely dead, it takes 2 1/2 hours to charge completely.
The lamp will tell you how much battery life is left each time you turn it off. To the left of the main lightbulb, a green light flashes twice to indicate that you're good (more than 50% battery), two red flashes means caution (less than 50%), and four red flashes is your stop and charge signal.
Water resistant
Rated IPX4, aka water resistant. The directions indicate that you are okay with a light rain shower or a sweaty forehead, but no washing machines or submersion in water.
Colors
Available in 4 colors; Ocean Teal, Moss Green, Ember Red, and Midnight Grey
Cost
The BioLite HeadLamp 200 is $44.95 on bioliteenergy.com and on REI.com.
If you want to find other new to you gear, take a look at these:
How I Like the HeadLight 200?
Love the Design
One of the reasons this lamp is so light is the design of the battery compartment. It is smaller than other brands and is fully contained behind the light that sits at the front of the band. The light and battery pack are housed in a hard plastic case that pivots inside a hard plastic frame integrated into the headband. See the photo.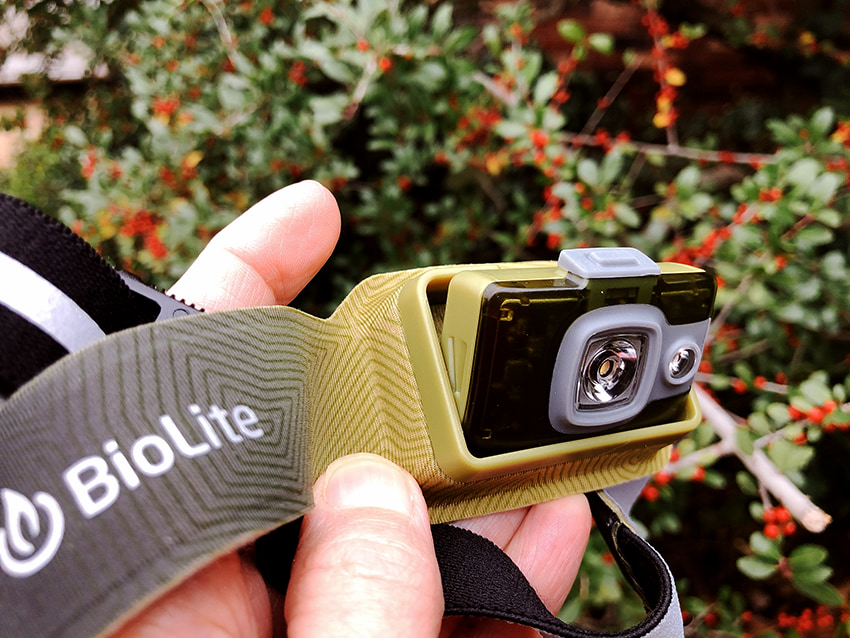 Regardless of the position of the light, the unit is comfortable to wear and what little weight there is equally distributed.
The fabric headband is extremely comfortable to wear. Across the forehead, there is a single piece of fabric that is moisture wicking and doesn't shift during use. An adjustable elastic band completes the band and ensures the perfect fit. The end result is a headband that is comfortable to wear and a headlamp that stays put for both adults and children.
Quality of Illumination
When cooking outside, I found the light produced spread across my work surface and was well lit. The light was NOT a tiny beam that forced me to constantly turn my head to direct the light. The same was true when walking/hiking at night. The light wasn't laser focused and the path was well lit for quite a ways. Brand says it will light up to 50 meters. I didn't test this, but do believe it.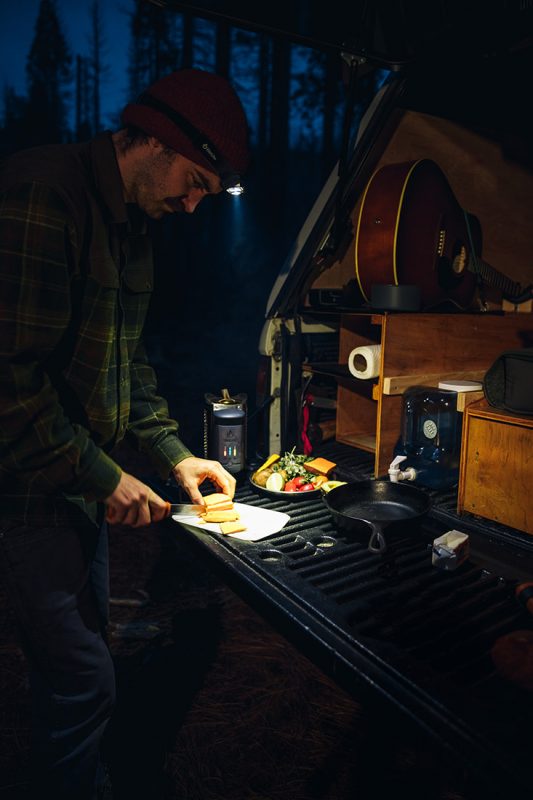 Easy to Use
The HeadLamp 200 is operated with a single button located atop the lamp at the front of the headband. You press and hold for the lamp to power on/off and select modes. To dim the light, you need only hold the button once the white spot light is on. I really like that it will remember the last setting I had when the unit was turned off. Once off, the lamp is in a locked position. It won't accidentally come back on until you press AND hold the power button for a few seconds.
Transform to a Lantern

With BioLite's Light Diffusing Stuffsack, this headlamp will double as a lantern. It provides a soft light inside your tent, during a power outage at home, or for still photography.
Overall, this is a great lightweight headlamp with a reasonable price point. I honestly, haven't found anything I didn't like. As I use it more this season, I will come back and update this review, but I doubt I'll find anything wrong. BioLite is a trusted brand when it comes to outdoor lights. So I know that it's quality backed by a great guarantee.
Find this at REI, BioLite Energy, or add it to your cart on Amazon.