Food and aromas have a way of transporting us back in time and place. This Dutch Frikadeller recipe, also known as German Frikadellen, takes me back to the Netherlands, spending time with my grandparents, and town square markets. It's a really easy recipe similar to a hamburger patty and french fries, but with better seasoning. If you've ever thought that a hamburger couldn't be improved upon, then this may be the recipe to convert you.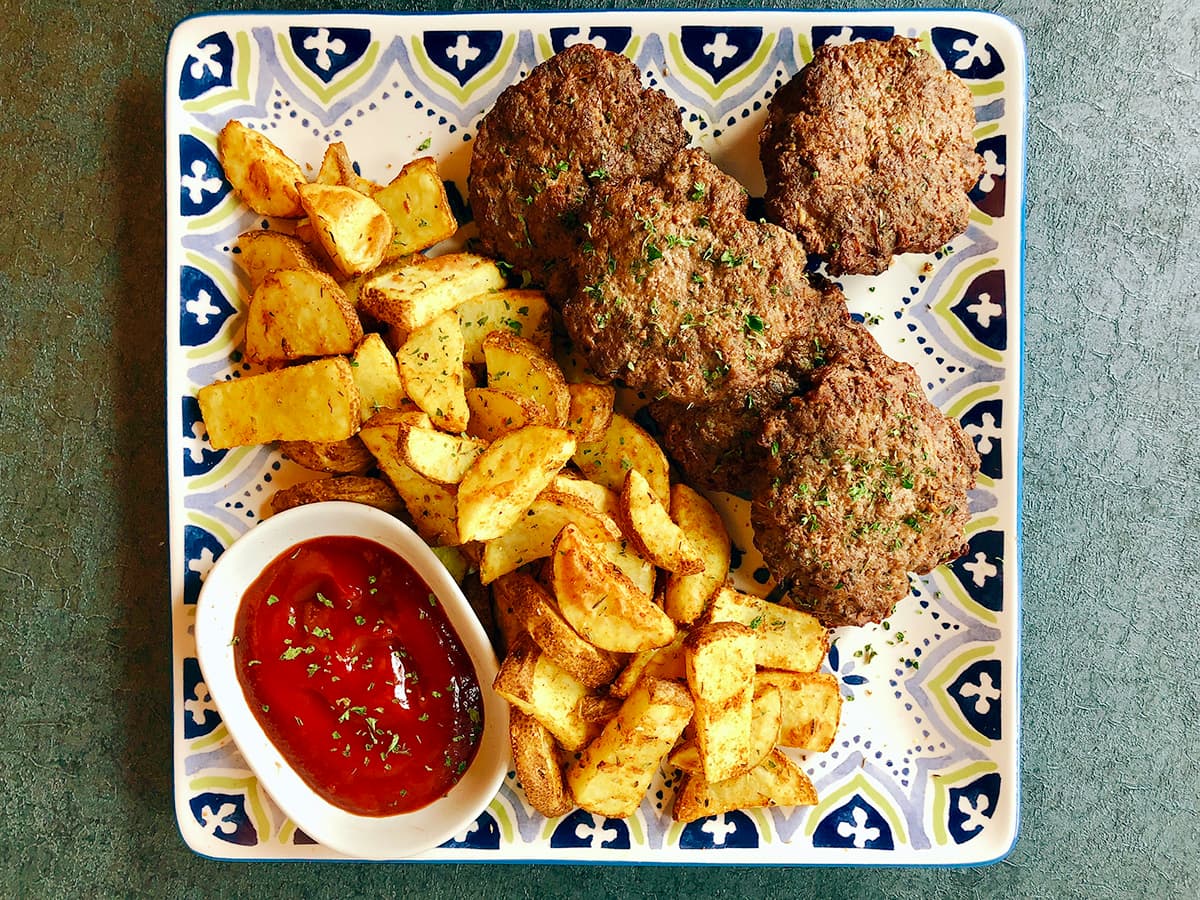 Frikadellen Recipe
These ground meat patties are hugely popular in Germany, Denmark, Poland, and the Netherlands. At their heart, frikadellen are all basically the same; a ground meat patty usually pan-fried. They can be a combination of beef, pork, and/or veal. Personally I like a blend of lean ground beef and pork for the right amount of fat.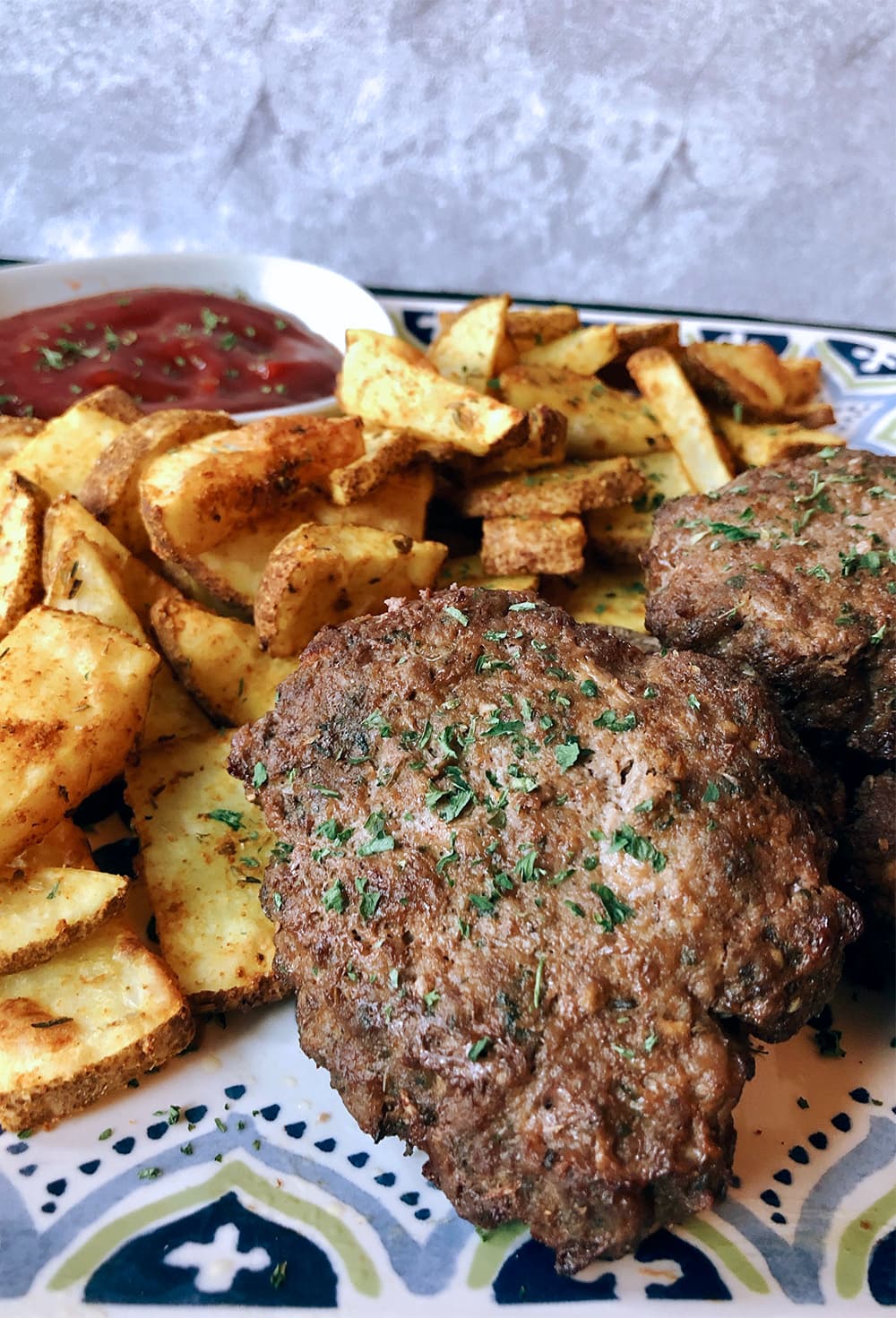 Pin This for Later…..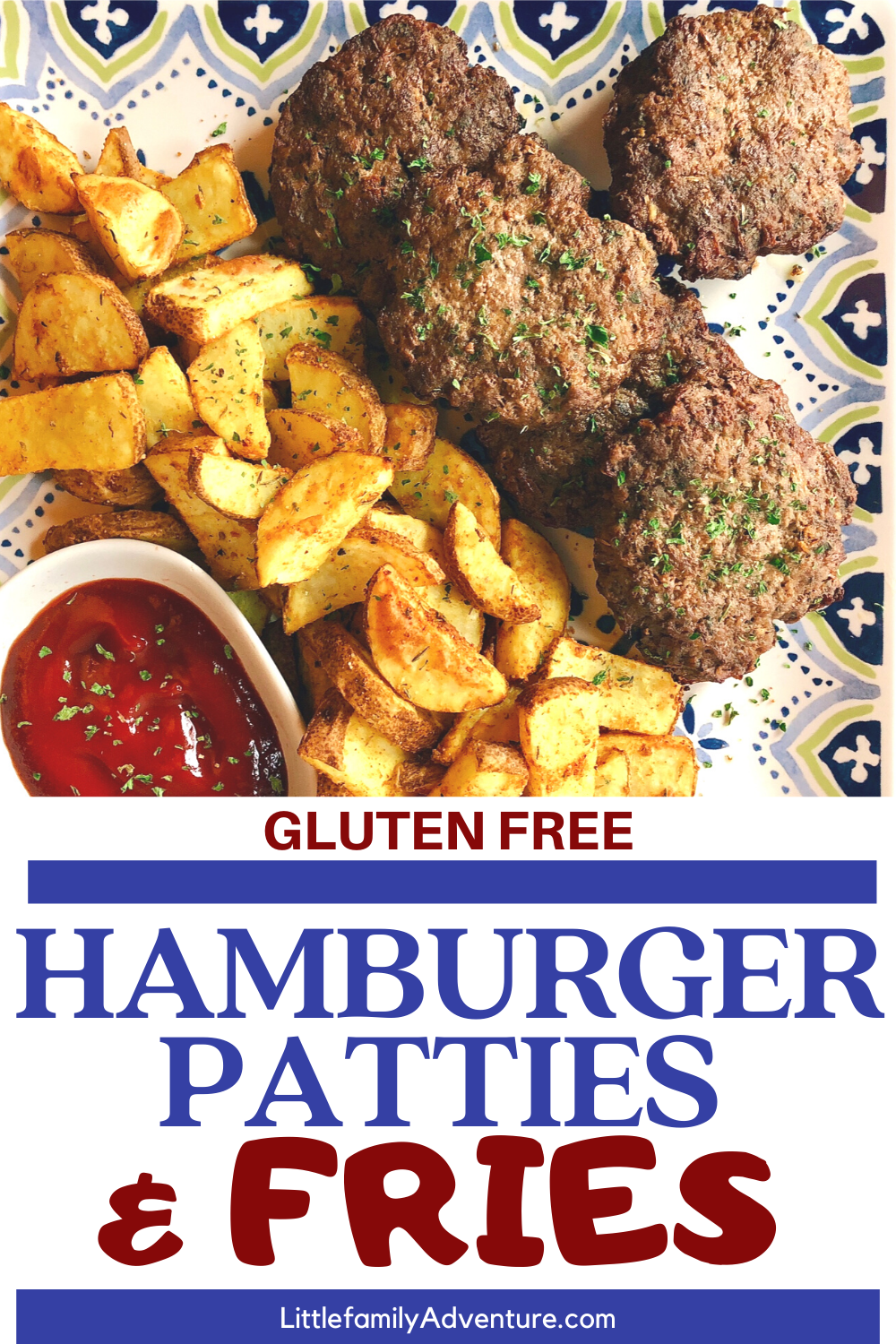 Dutch Frikadel
It's in the Netherlands, these are called frikadel or frikadeller. I first remember having these hamburger patties as a child. My mother and her family are Dutch and when I was much younger, I would travel to Amsterdam and Haarlem to see my Oma and Opa (grandparents), aunt, and cousins.
Now I remember a few of the places we visited during those trips like the canals in Amsterdam and de Efteling, a local amusement park. But the things I remember most are the food. I remember my mother and I would walk down to the weekly market in the town square. Then we'd stop at the snack bar called Febo.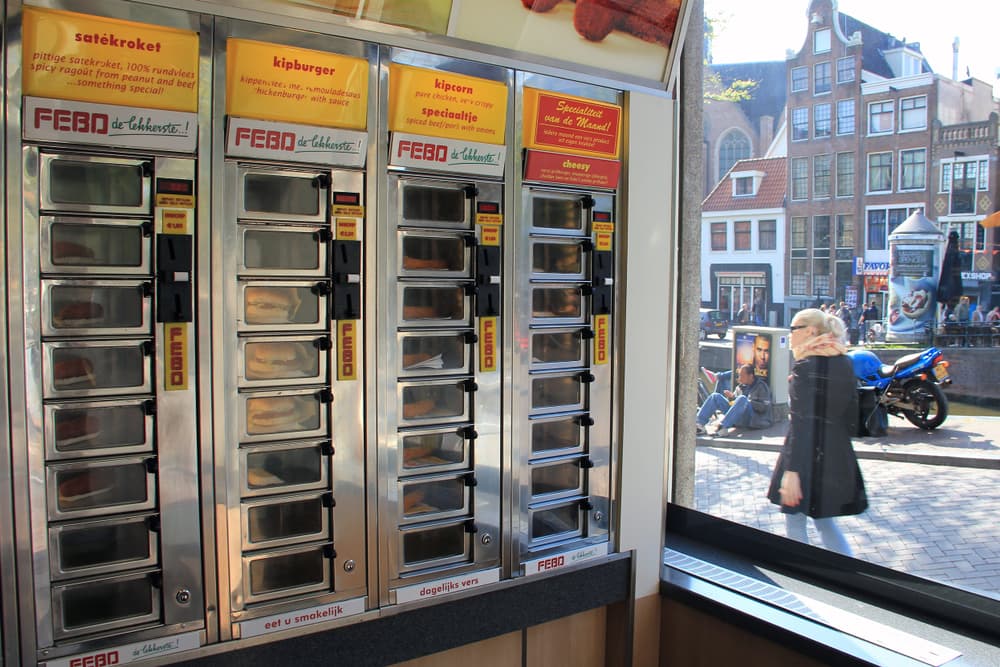 Febo is a snack bar that serves food in individual self-serve cubicles. You walk into a wall of little windows with food behind them. Each room is usually a different snack or food item.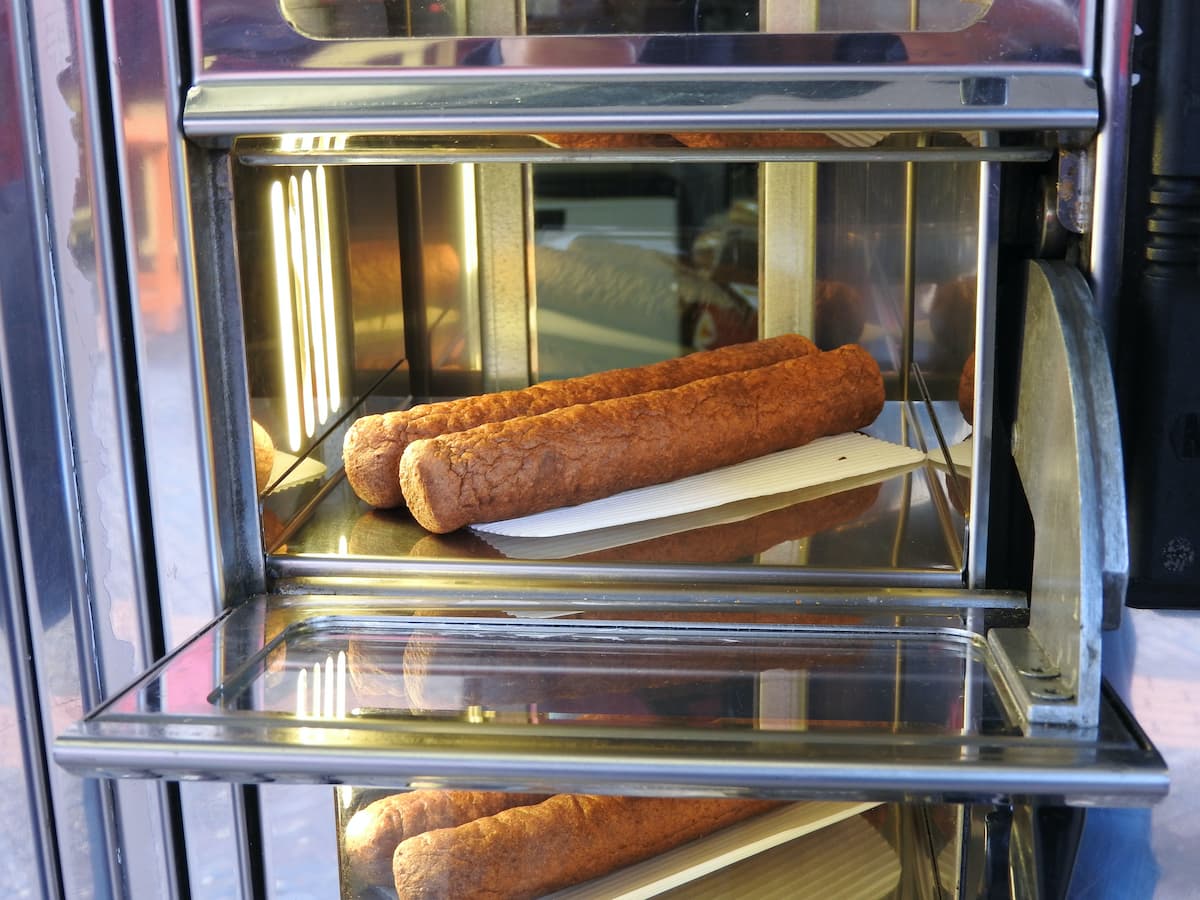 You put your money into the slot and pull open the door to fetch your food. Frikadel, Patat (Dutch for fried potatoes), and Croquettes were among my favorite. Have you ever been to a place like this?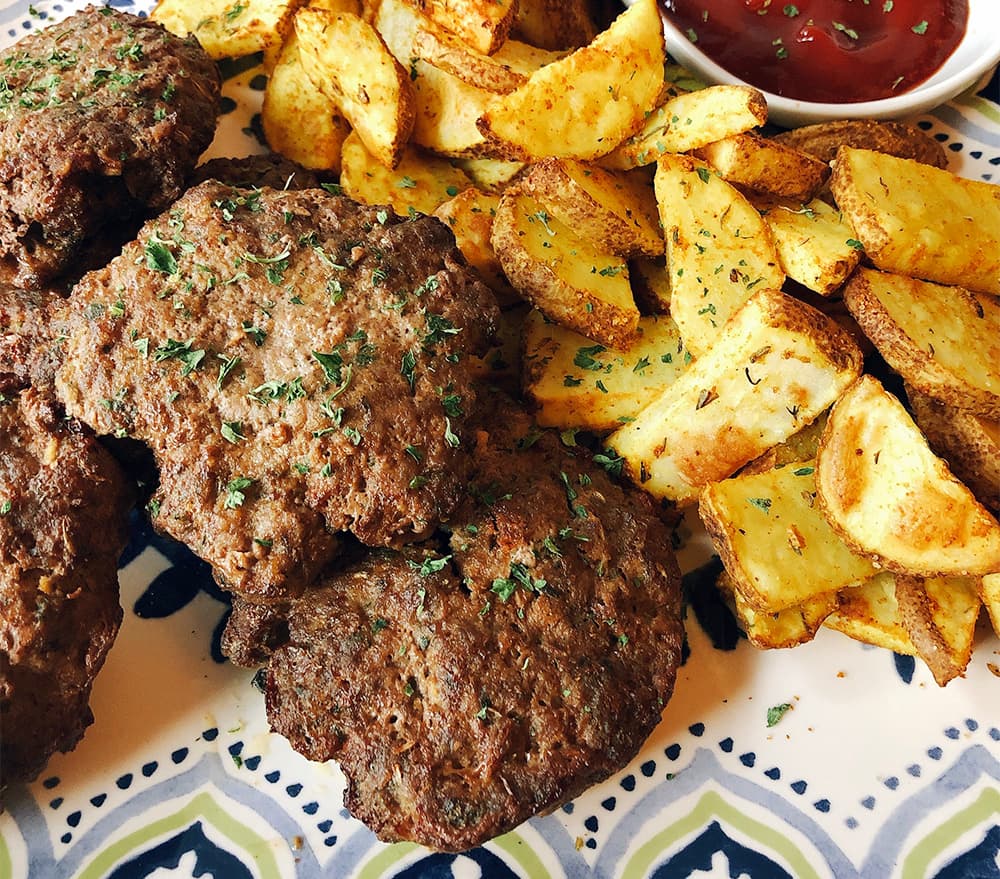 Frikadeller Recipe
This recipe comes from my mother. She adds more spices than a more traditional german frikadellen recipe and I think it tastes a lot better. I used to added ½ cup of bread crumbs to this recipe, but have since omitted it. I think the egg is more than enough binder in this and there's no need for bread crumbs or panko crumbs.
How to Serve Frikadel/ler/len?
The traditional way to serve these German meat patties is with mashed potatoes. The Danish version serves them with boiled potatoes, a gravy of some sort, and red cabbage. Personally, I like the Dutch snack version with hand-cut fries. As a kid, I would order fries with Curry Ketchup or a Thai peanut sauce. Both equally delicious and I HIGHLY recommend them if you are feeling adventurous, but not necessarily together.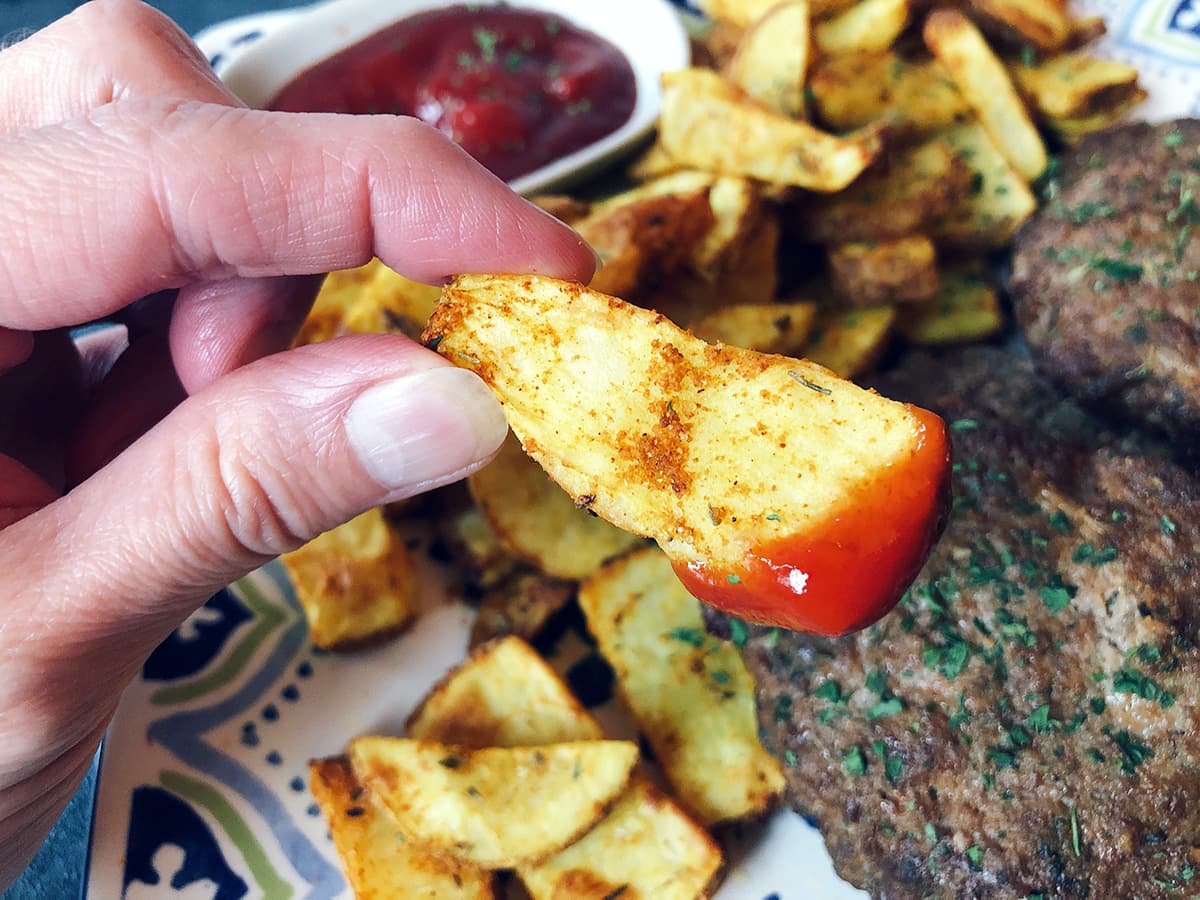 You can season your fries simply with salt and pepper, or use some of the same spices used in the minced meat patties. I like to add a ¼ teaspoon of curry powder in addition to everything else. Reminds me of that Curry Ketchup and serve with no sugar added ketchup.
How to Cook Frikadel/len/ler?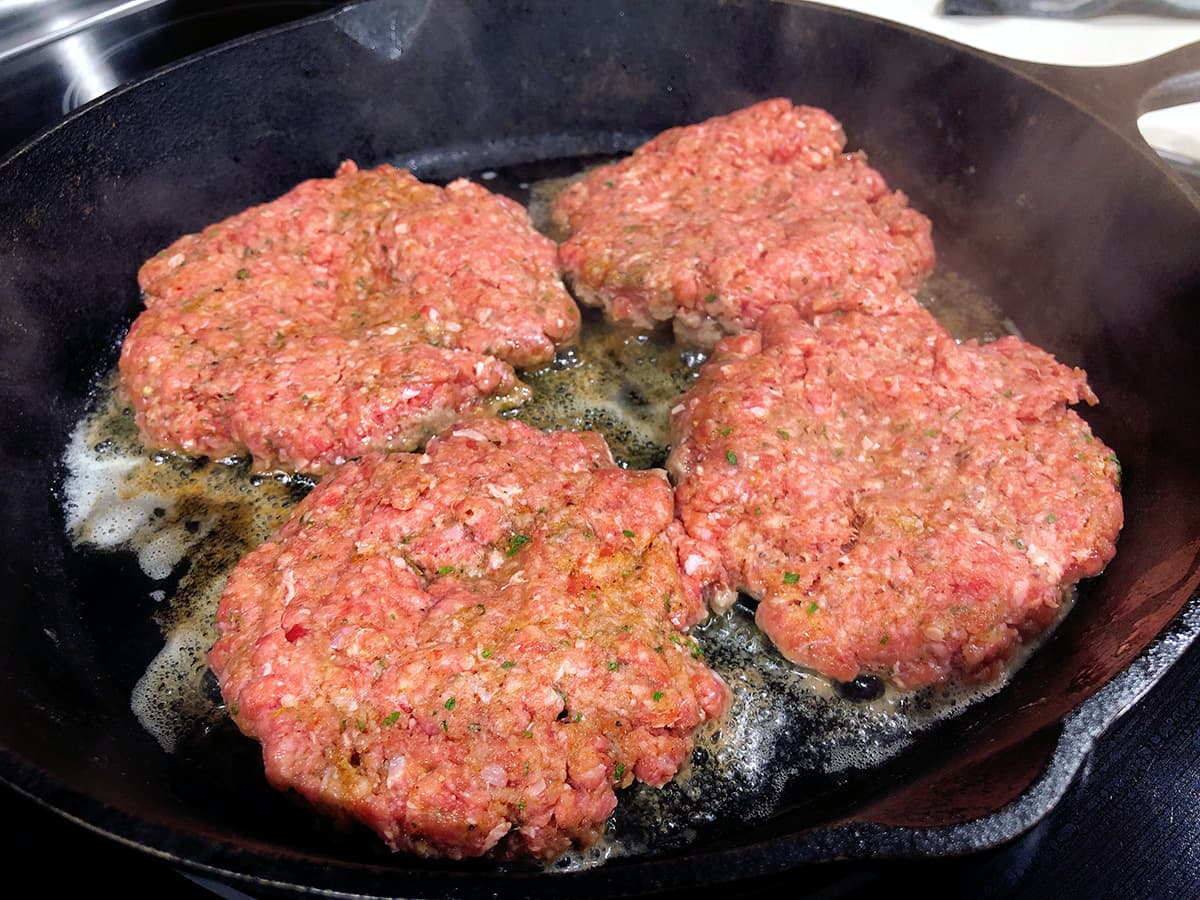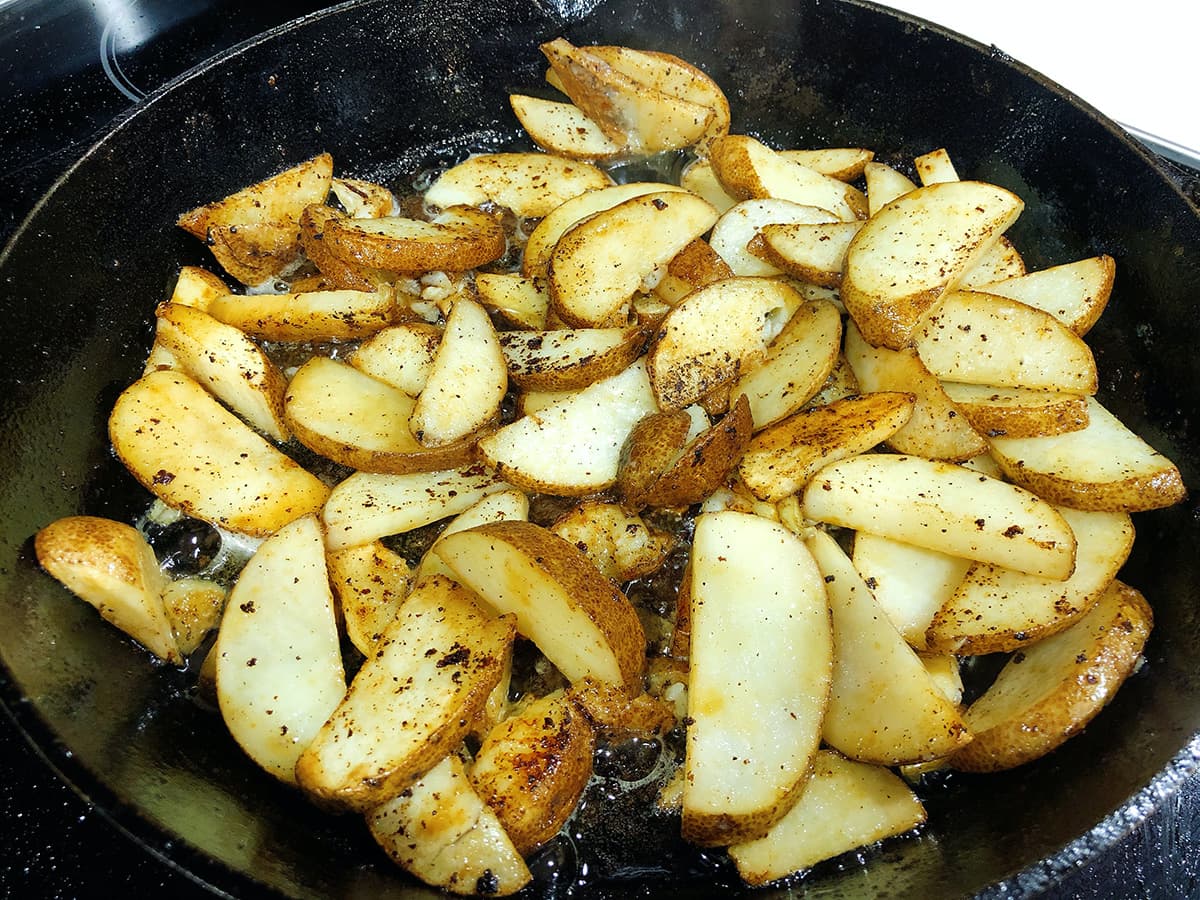 These patties (can also be shaped into meatballs) are usually pan-fried in a cast-iron skillet with a little butter or oil. The potatoes are also pan-fried. It's one of the reasons this makes for great camping food if you are looking for recipes. There's no bread to get squashed in transit and the flavors are spot on without any extra fixings. The instructions for the recipe take you step by step on how to pan-fry these both.
Air Frying
Another way to cook these is in an air-fryer. The recipe below doesn't mention it, but I wanted to here. I got an air-fryer for Christmas and I look how much easier it makes things. Plus now I can air fry potatoes and get that nice crispy outside. I cook the potatoes first as they take the longest. I drizzle them with oil and seasoning and then air fry at 390˚F for about 15 minutes or until the potatoes are crispy. The trick is to not overfill the basket. So I usually do these in two batches.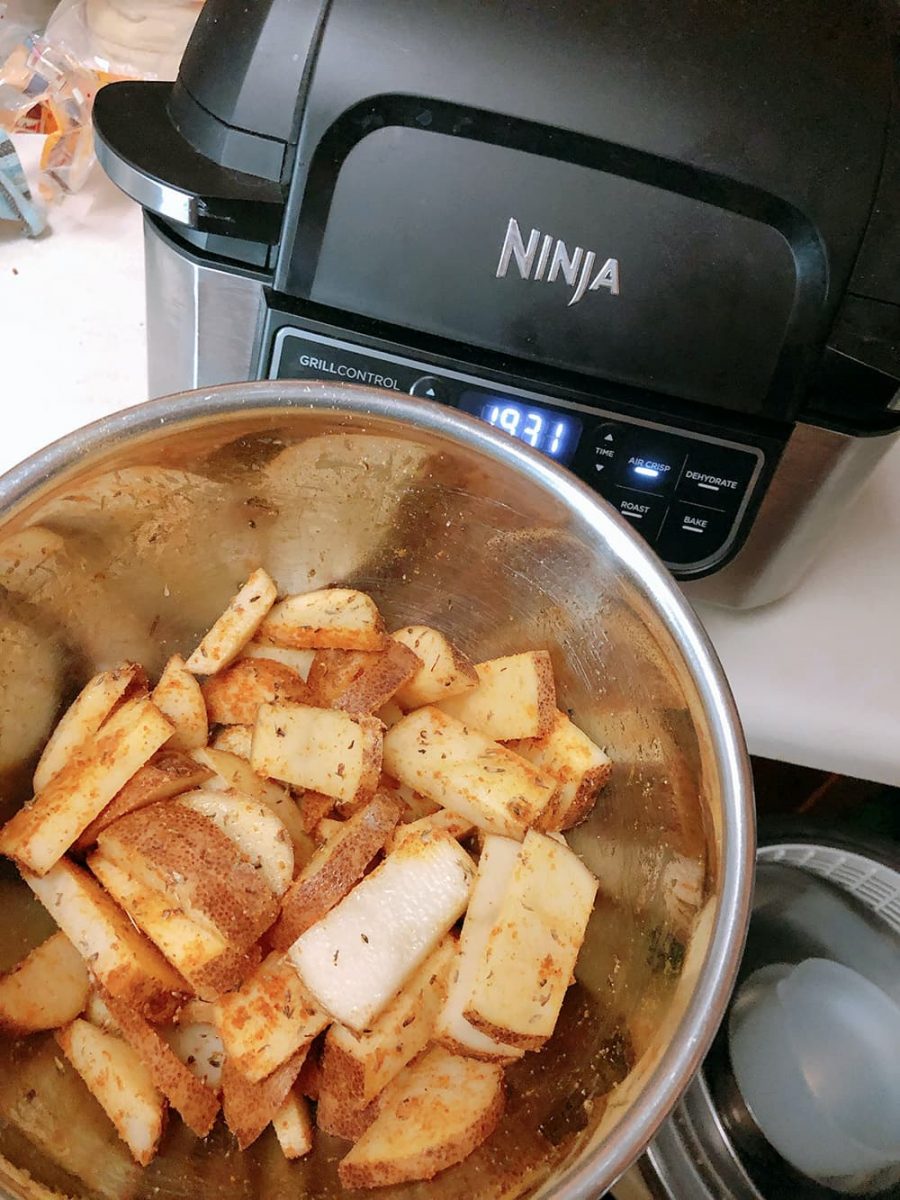 Next are the patties. I cook them at the same 390˚F for 12-15 minutes, turning at least once, until they are cooked through. I've found timing changes depending on the thickness of the meat.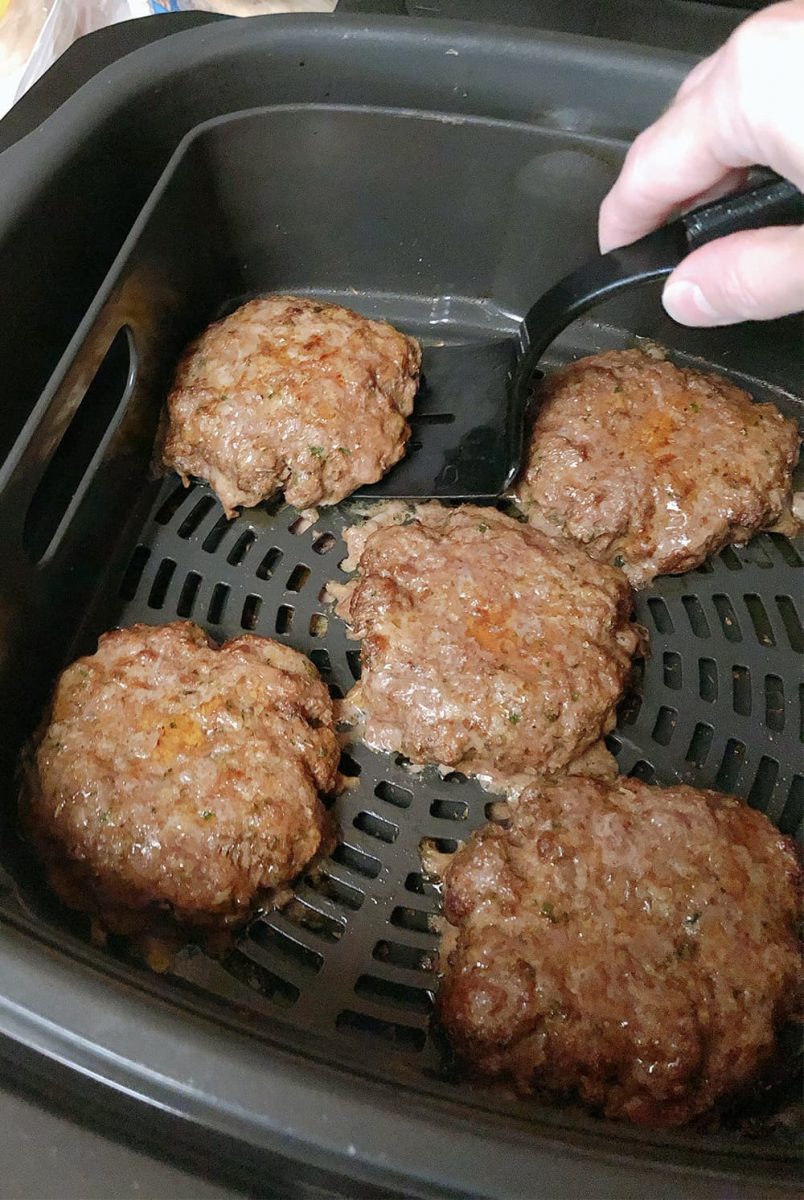 After the meat patties are done, I will remove them to a plate and return the potatoes to reheat and ensure their crisp. It takes just a minute or two. Then serve everything with a side of ketchup and a salad.
If you like German food, also check out these other recipes on the site: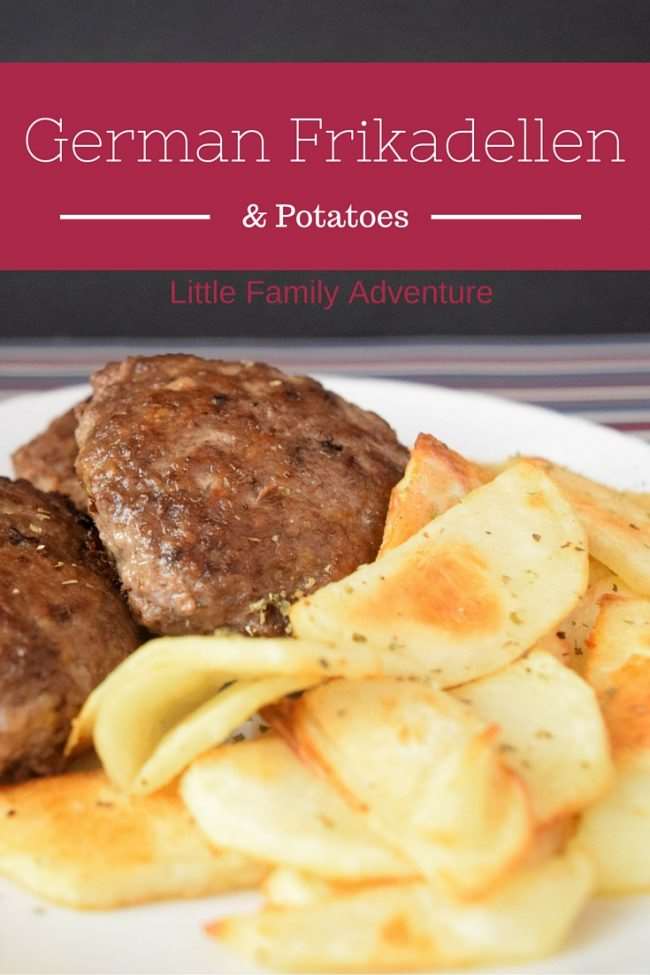 Yield: Serves 4
Frikadeller (Frikadellen) and Potatoes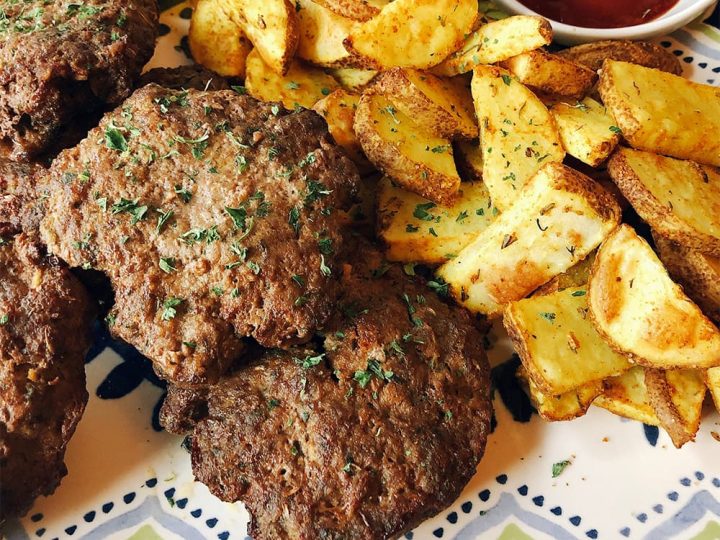 This Skillet fried hamburger steaks and handcut fries are an easy meal at home or while camping. Our well seasoned take on German Frikadellen/Dutch Frikadelle
Ingredients
Frikadellen
1/2 lb Ground Beef
1/2 lb Ground Pork
1 Egg
1 Tablespoon onion powder
1 Tablespoon dried parsley
1 teaspoon garlic powder
Pinch of nutmeg
1/2 teaspoon smoked paprika
1 teaspoon salt
1/2 teaspoon black pepper
2 Tablespoons butter
Skillet Potatoes
2 tablespoons butter
2 russet potatoes, peeled and sliced ½" thick
Salt and pepper to taste
Instructions
Melt 2 Tablespoons of butter in a large skillet or Dutch oven, over medium heat.
Add sliced potatoes and cook 12-15 minutes, stirring often until potatoes are crisp and browned.
Combine Frikadellen ingredients (beef thru pepper) into a mixing bowl.
Shape meat mixture into (8) 1/2 inch thick patties.
In a large skillet or Dutch oven, melt 2 Tablespoons of butter over medium heat. ( Note: you can use the same skillet/Dutch oven once the potatoes are done or use two.)
Place 4 meat patties into the skillet and cook 4-5 minutes per side until each side is browned and cooked to the desired temperature. Remove and repeat with remaining patties.
Serve frikadellen and potatoes with a side of ketchup if you like.

Recommended Products
As an Amazon Associate and member of other affiliate programs, I earn from qualifying purchases.
Nutrition Information:
Yield:
4
Serving Size:
1
Amount Per Serving:
Calories:

589
Total Fat:

32g
Saturated Fat:

13g
Trans Fat:

1g
Unsaturated Fat:

15g
Cholesterol:

184mg
Sodium:

811mg
Carbohydrates:

30g
Fiber:

3g
Sugar:

2g
Protein:

42g