Forget the store bought popsicles, push ups, and creamsicles! Creating homemade fruit popsicles has never been easier. Don't believe us? Then try any one of these 35+ ice pop recipes. They prove that you CAN have both delicious and healthy frozen treats.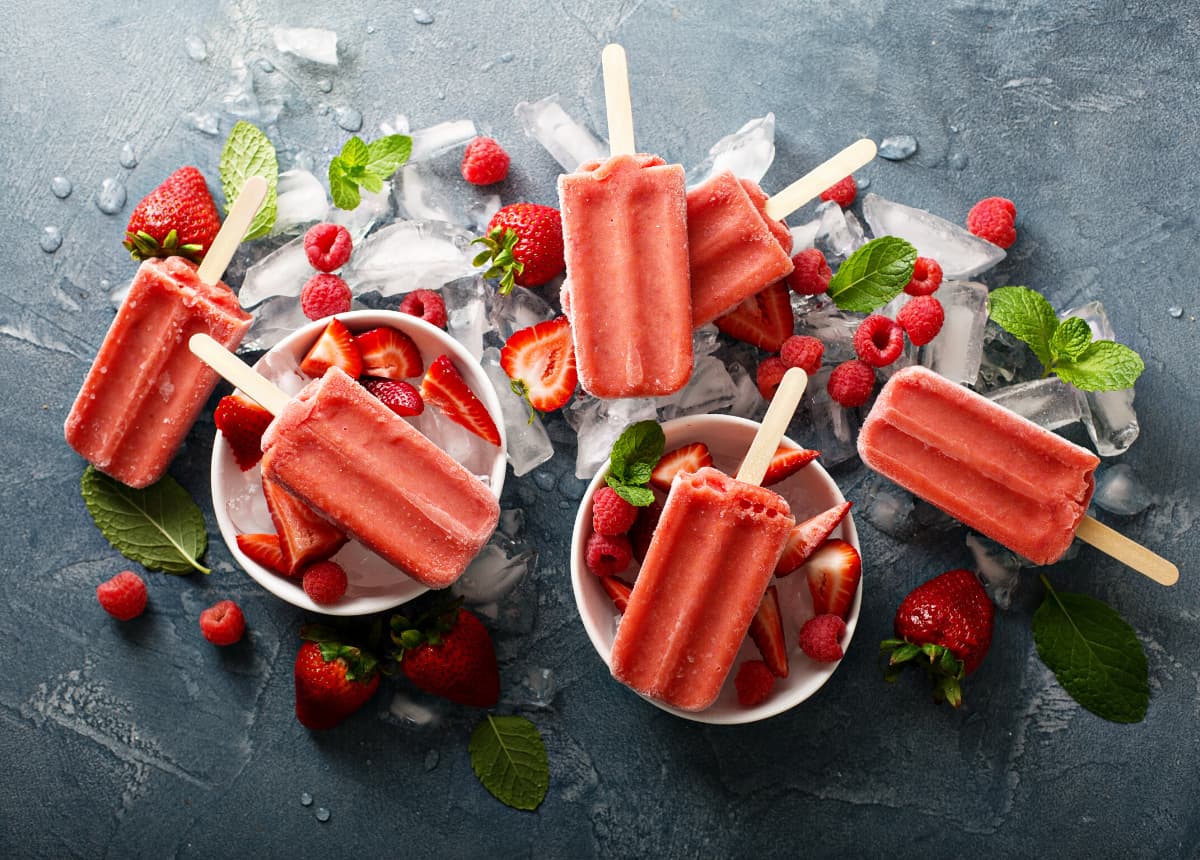 Homemade Popsicles
At its simplest, a healthy homemade popsicle, ice pop, or ice lolly is frozen fruit or juice. Depending on the mold you use, it could have a popsicle stick or be frozen into a push pop. On hot summer days, they are the perfect snack to cool you off, refresh you, and provide for a healthy snack.
The recipes we have for you here run the gamut from orange juice and fresh berries to creamsicles with greek yogurt and creamy popsicles with coconut milk for vegan options. What you won't find is anything with high fructose corn syrup. Fruit is sweet enough as it is for most recipes. But there are a few here that add a touch of honey, maple, or cane sugar. You're sure to love them as much as we do.
A Word on Popsicle Molds
You really don't need any special equipment for these recipes. You just need something to freeze your fruit and/or juices in. That could be an ice cube tray with toothpicks for sticks, paper cups with wooden sticks, or silicone cups with metal straws inserted.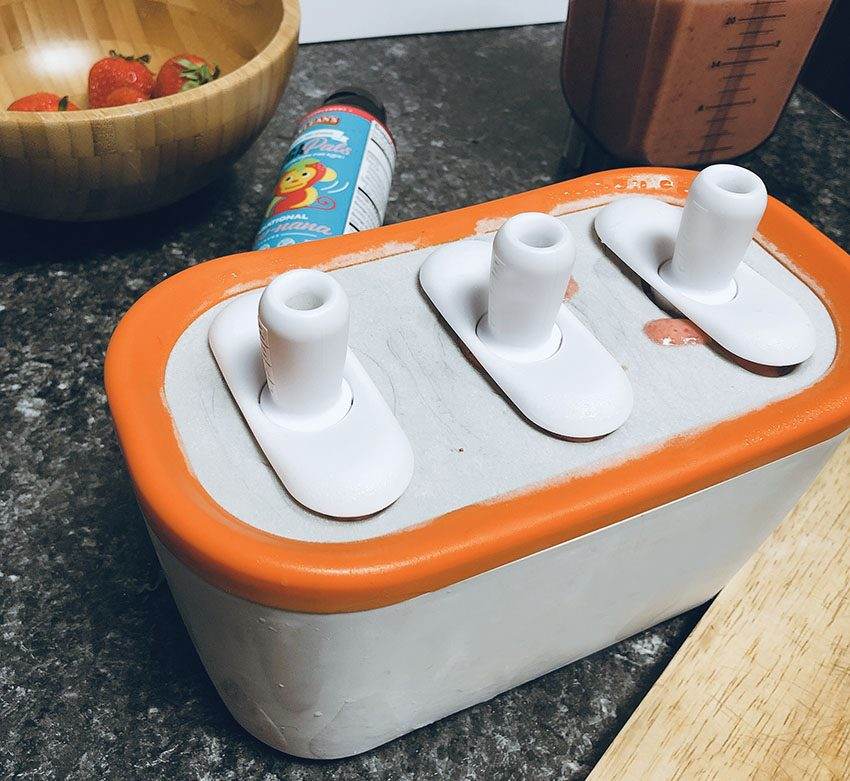 However, it is SO MUCH MORE FUN to use decorative molds and there are so many to choose from. For nearly instant popsicles, we use this Zoku Instant Pop Maker that makes three pops at once. I also really like it when using fresh fruit. If you have more time on your hands, this silicone popsicle mold makes 10 at a time. If your kids are big fans of Flav-or-Ice push pops, you can get these disposable mold bags for under a penny each. If you'd rather go green, we also have these silicone push pop molds that double as snack holders. Amazon has a great selection of molds ranging from zombies and dinosaurs to standard shapes.
Pin This for Later…..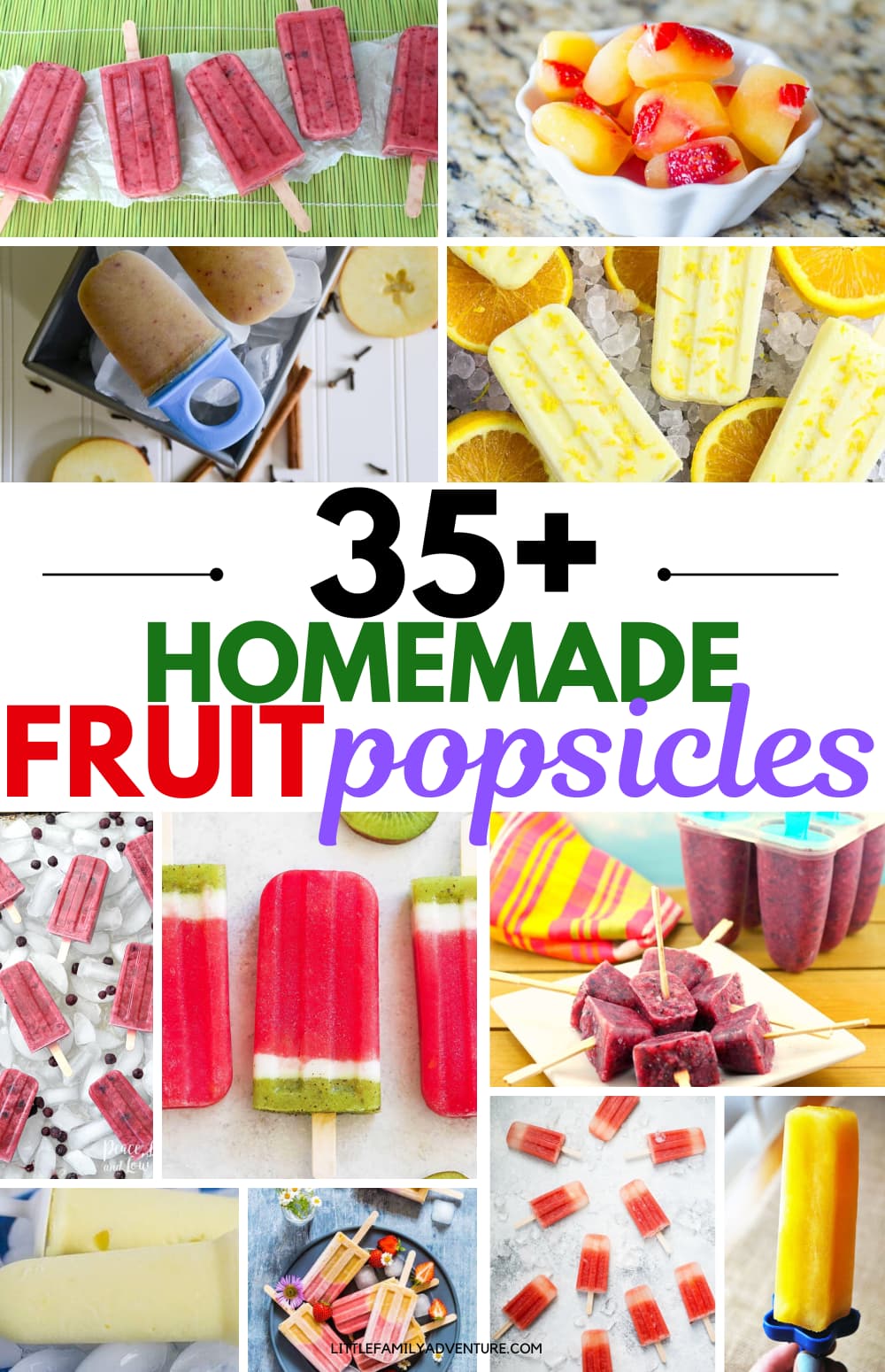 Homemade Fruit Popsicles
Now you can make homemade fruit popsicles that both you and the kids will love. Forget the ice cream man! The kids will sing your praises when you let make any one of these fruit ice pops this summer. They're all healthy, but you don't need to mention that to them.
Looking for other snack ideas, try one of these: