Mosquitos are an inevitable part of being outdoors, but mosquito bites don't have to be. It's important to protect yourself and your family against mosquitos bites, so they don't ruin your outdoor fun. Bug spray is one consideration, but it's not the ONLY option on how to prevent mosquito bites. I want to share 5 ways you can protect yourself and prevent mosquitoes from biting.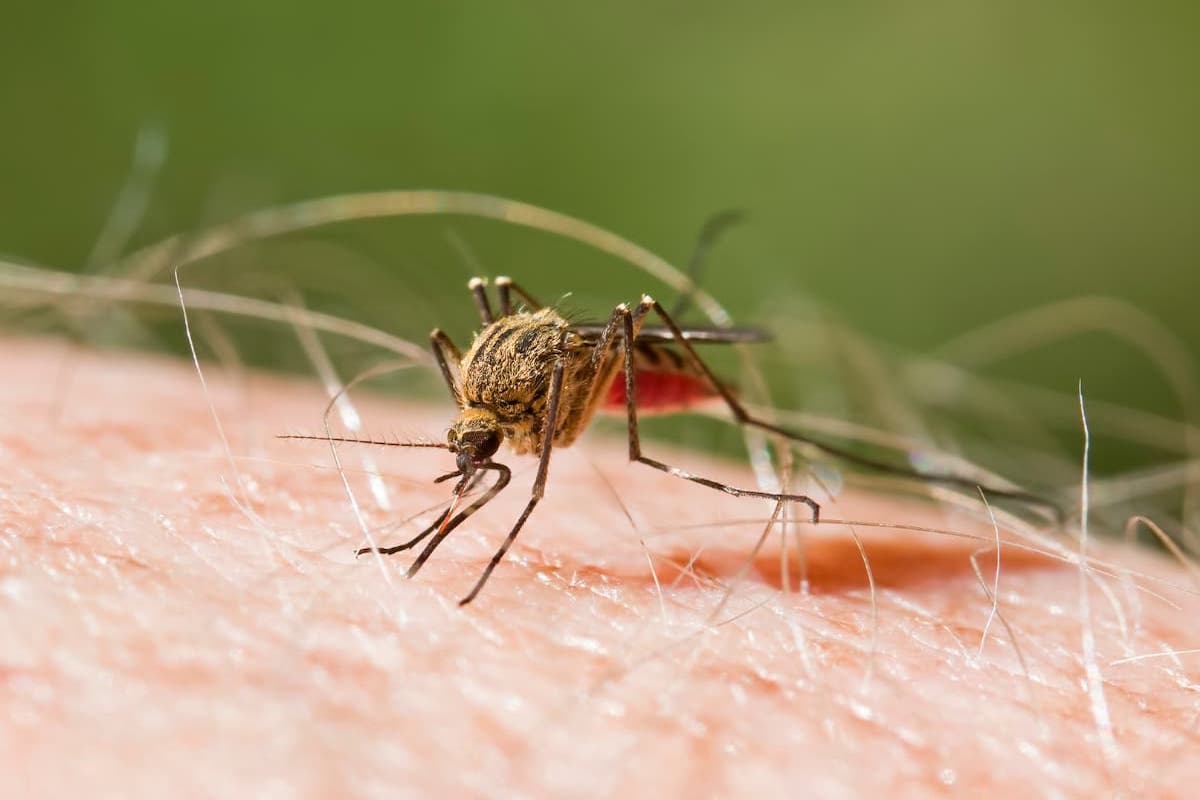 How to Prevent Mosquito Bites
Swarms of mosquitoes are ever present, especially during warmer weather. Some people are more susceptible to bites than others. Our daughter is one of them. She'll immediately break out into welts when bitten followed by the bite area swelling into a large knot. We've learned that to prevent mosquito bites, we need to focus on the environment just as much at what bug repellent we use.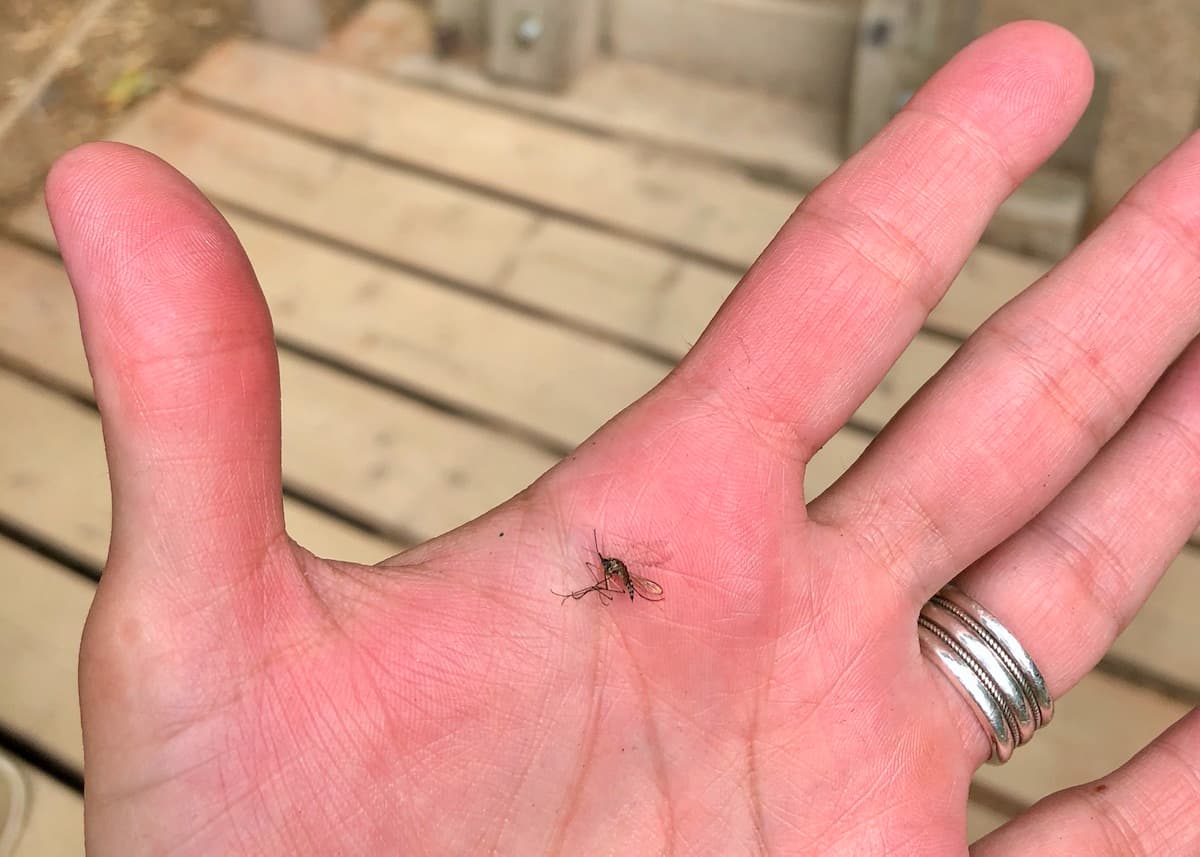 1. Avoiding Standing Water
Stagnant water makes the perfect breeding ground for mosquitoes. According to Dr. Craig Stoops, a retired U.S. Navy Medical Entomologist and chief science officer at Mosquito® Authority, "A mosquito needs only about a tablespoon of water to lay eggs."
At home, find these areas with standing water and eliminate them before these insects have a chance to lay eggs, hatch, and become a problem.
Common places you'll find standing water include:
clogged drain gutters
corrugated drain pipes
outdoor children's toys
bird baths
pet bowls
flower planters
kiddie pools
trash and recycling bins
low lying areas
When you are out and about hiking, camping, etc., stay clear of areas with stagnant water to avoid this issue. If camping, select a campground or primitive area away from bodies of standing water.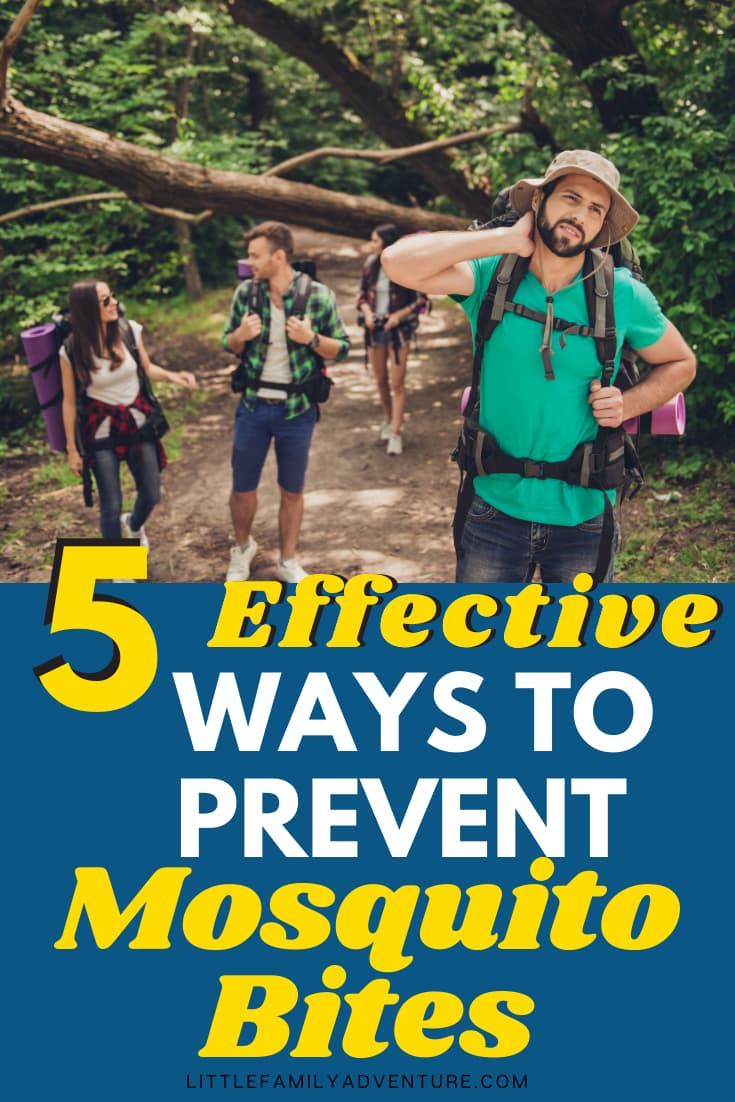 2. Overgrown Areas are Heaven to Mosquitoes
Insects love overgrown trees, bushes, and other green spaces because it provides them shelter from wind and rain. Trimming your landscaping back at home literally pushes out the mosquitoes by improving the air flow and clearing out debris where they seek shelter.
When hiking or engaging in other outdoor areas, stay on the trail, and avoid heavily overgrown areas. Doing so can help prevent you from being bitten by this and other insects.
3. Grow/Use Insect Deterring Herbs
If you need a reason to grow a garden, herbs like basil, lavender, mint, and rosemary are all plants that mosquitoes don't like. Additionally, you can grow citronella plants on your patio. All these plants can be easily grown and are effective at deterring mosquitos.
Note: if you are camping or planning to gather around a backyard fire pit, throw some rosemary or sage into the fire. Both fresh or dried herbs work at deterring mosquitos.
4. Dress appropriately
Avoid wearing clothing that mosquitoes can bite right through. Opt for lighter colored, tightly woven fabrics. Clothing made from cotton, denim, nylon, or a windbreaker-type are good choices, especially during cooler weather. Bugs have a more difficult time penetrating these. Clothing with some type of UV protection also offers good protection.
According to The New Jersey Agricultural Experiment Station at Rutgers University, dark colors trap carbon dioxide from the body which actually attracts mosquitoes. For lighter weight materials or warmer weather, you need to check out the products from Mozzie.
My friend Jaime and her friend/business partner Heather created a line of outerwear products made with what they call a no-see-um grade mesh that prevents bug bites. This mesh is so tightly woven that insects can't bite through it. Yet the fabric is breathable allowing air to still flow through and keep you cool.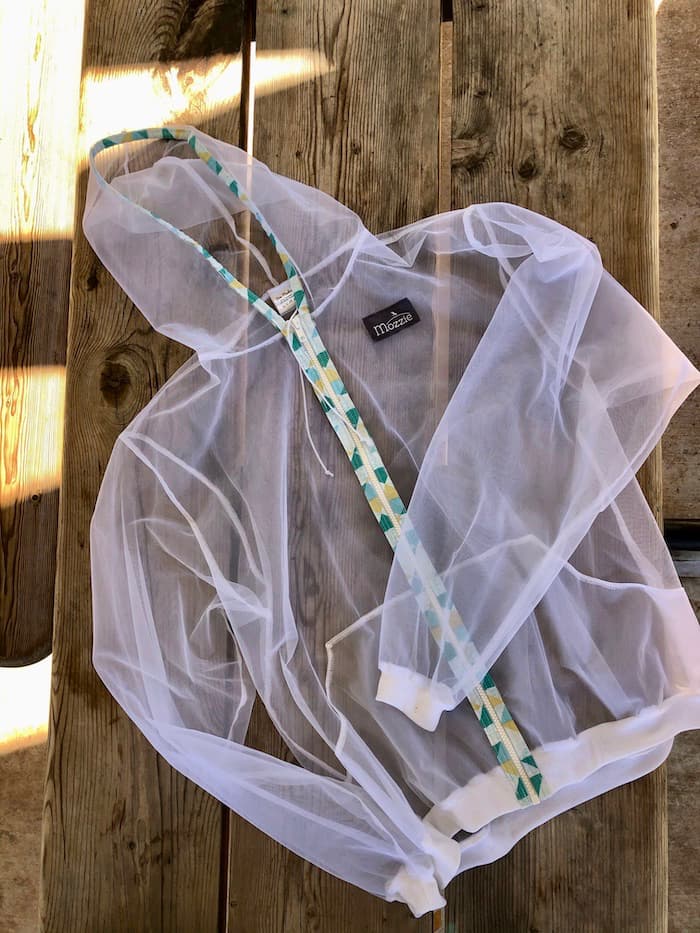 This is their current jacket design. It provides a lot of room so you can wear whatever you like underneath. They also have stroller covers, pants, and blankets (great for picnics, Friday night games, etc). See more at https://mozziestyle.com.
5. Use safe repellents
A quality insect repellent is effective at keeping the bugs away which many EPA-approved repellents provide for up to two hours of protection. Some of the most effective ingredients found in a repellent are DEET, Picaridan, and oil of lemon eucalyptus. Personally, I do not use DEET products and opt for more natural insect repellents including these that use citronella, rosemary, and other essential oils. These are three that I use and really like.
What to do if you do get bit?
When you are outdoors, insects shouldn't ruin your experience. These 5 tips can help you both at home and whenever you find yourself to avoid being biting. BUT….. when you do get bit, there is this- Bug Bite Thing.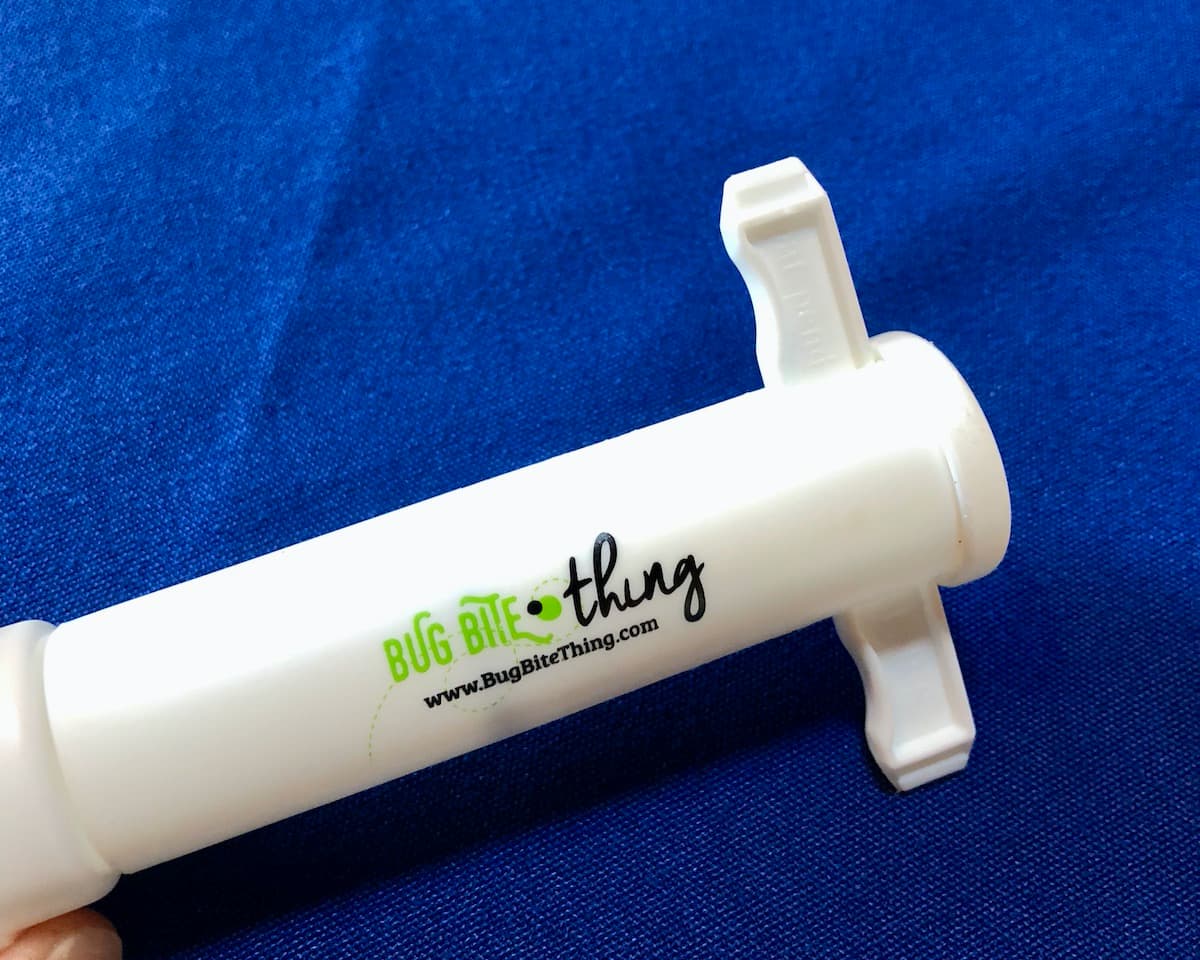 The Bug Bite Thing is a suction tool that pulls out the venom/saliva from an insect bit or sting. It was very effective at reducing itching and swelling. I find it more effective than bite relief sticks because those only treat the reaction and not the cause (bite/sting).
I first tried the Bug Bite Thing on my trip to Laval, Quebec when my daughter got bit by a few mosquitoes. Another writer on that trip had one and swore to its effectiveness. My daughter used the tool within minutes of being bitten and had immediate relief. The swelling went down quickly and the itchiness went away. Now we have our own and take it with us when we go hiking and camping. Find it at the BugBiteThing.com and on Amazon.
An ounce of prevention is key to avoiding these pesky biting insects. These tips will surely help us whenever you are outside. This handy little tool also helps when a bit or sting happens. So be prepared and set out well equipped for an adventure outdoors.
For more helpful tips and inspiration, check out these other outdoor-related articles: