I know what you're thinking…
Peanut Butter in Rice?
Peanut butter isn't just for a PB&J sandwich. You can use it in delicious savory dishes too! You can find savory dishes containing nut butter in cuisines ranging from African to Thai. Two of my favorite savory dishes include Thai Inspired Green Salad with Chicken and Vietnamese Spring Rolls with peanut sauce.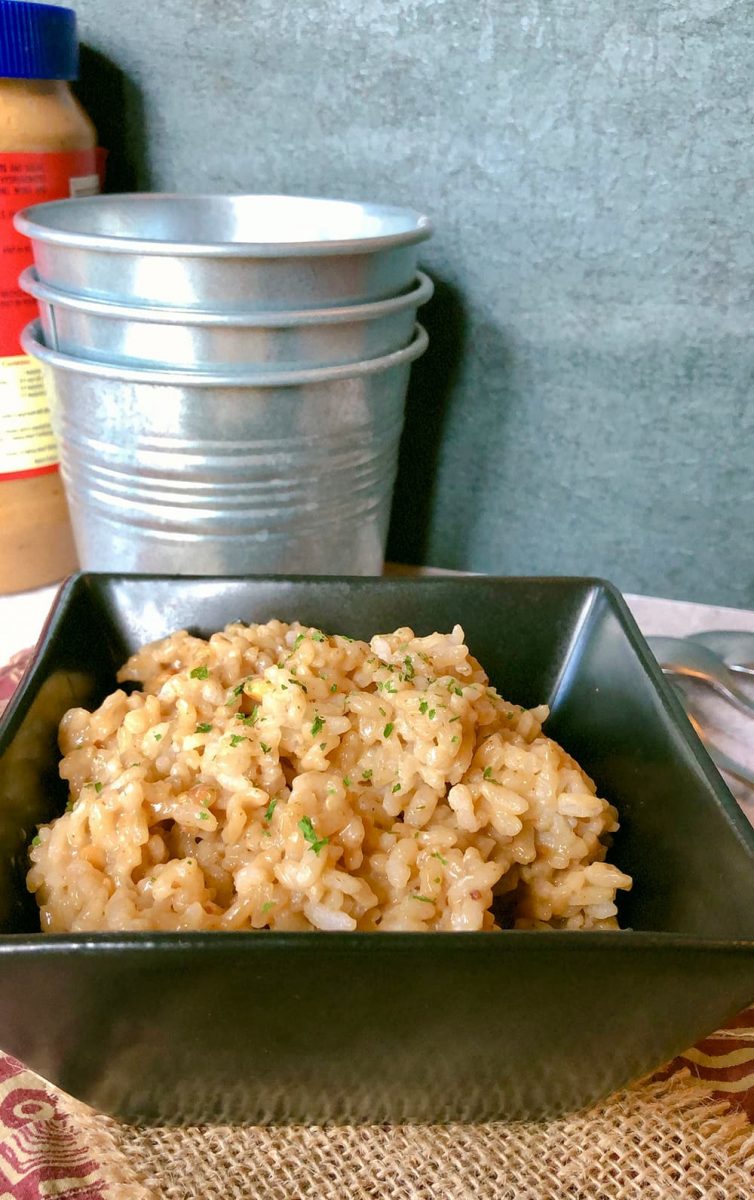 Peanut Butter Rice
If you are looking for an easy side dish or way to use leftover rice, this recipe for Peanut Butter Rice is perfect. Adding a bit of peanut sauce adds a mild peanut taste, a touch of spice from the cayenne, and sweetness from the brown sugar. My children devour it! The peanut sauce recipe I have here has a flavor similar to a Thai Peanut Sauce with full fat coconut milk. If you don't have that on hand, you can use water, whole milk, or a nut milk alternative. I hope you'll love it as much as we do.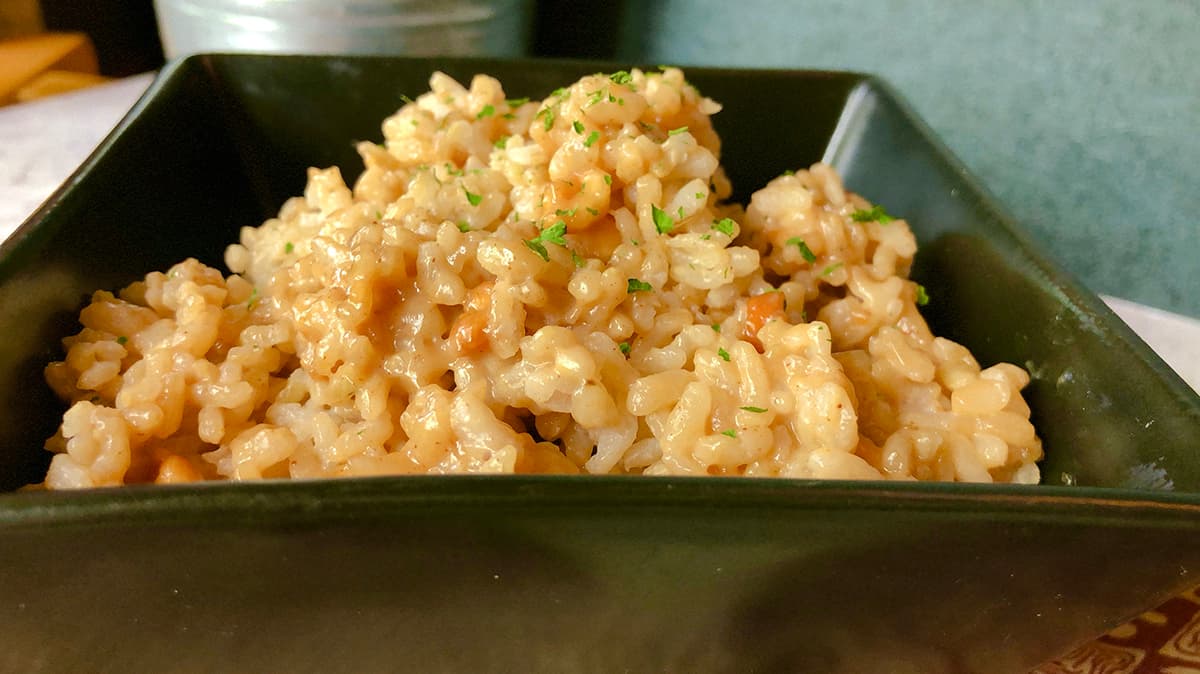 How Do You Make Peanut Sauce for Rice?
Peanut sauce is extremely easy to make at home. In a medium-sized pot, combine:
1/3 cup peanut butter
3/4 cup coconut milk
1/4 cup soy sauce
1/4 teaspoon ground ginger
1/2 teaspoon granulated garlic
3 tablespoons brown sugar
dash of cayenne together
Bring to a simmer over medium low heat and cook for 4-5 minutes. Sauce will thicken as it cooks. Once it's at the desired consistency, remove from heat and serve.


Serving ideas:
I think this peanut butter rice is best with grilled or baked chicken seasoned with a little salt, pepper, and Chinese Five Spice. Nothing fancy, but still delicious. I will often make extra peanut sauce to dip the chicken in. You can add the peanut sauce to fried rice, roasted pork, spring rolls, as a dipping sauce for fresh vegetables, and with shrimp.
Pin This for Later….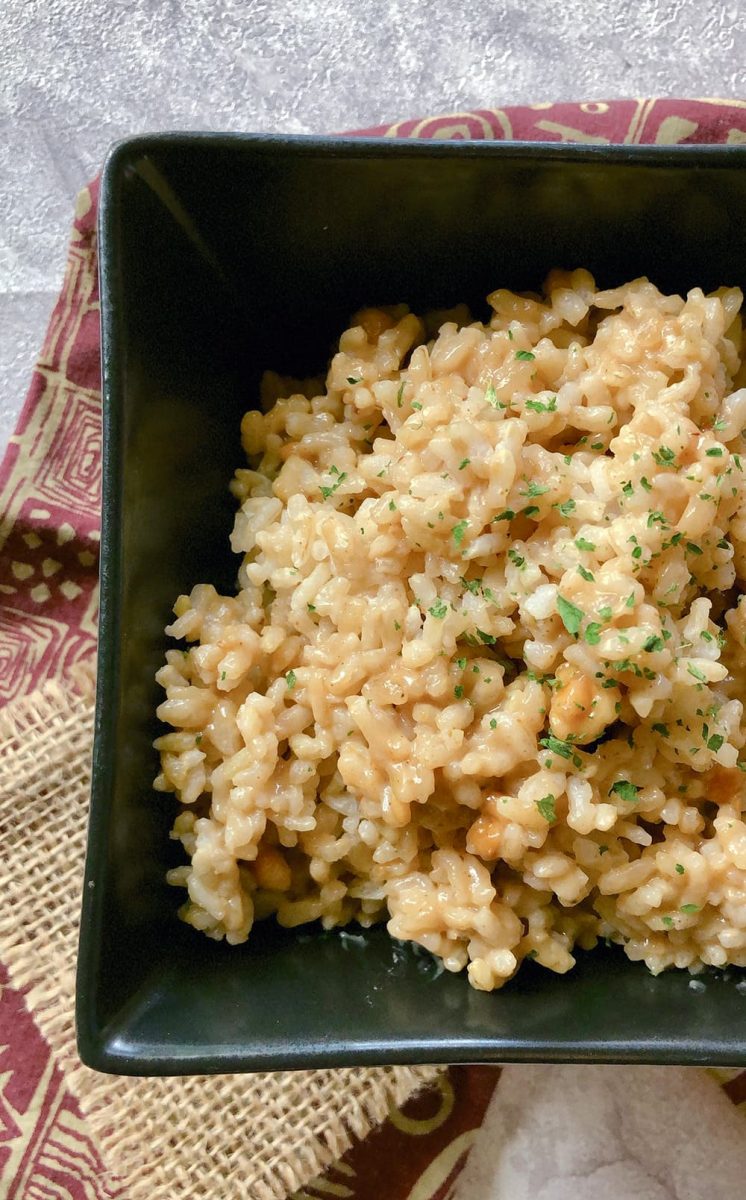 Disney Inspired Recipe
This rice recipe using peanut butter is inspired by Disney's Animal Kingdom Lodge Boma restaurant in Florida. Boma is an African restaurant serving classic African dishes like Bobotie, Duran Chicken, Pap (cornmeal mash), Chicken Sadza, and their famous Zebra Domes. The African Peanut Butter Rice they serve is a basmati rice with peanut sauce. Whenever my family and I visit Disney World, we try to eat at this restaurant at least once very trip. When we are home we can create this recipe and reminisce about past trips.
Here are some more Disney Parks inspired recipes.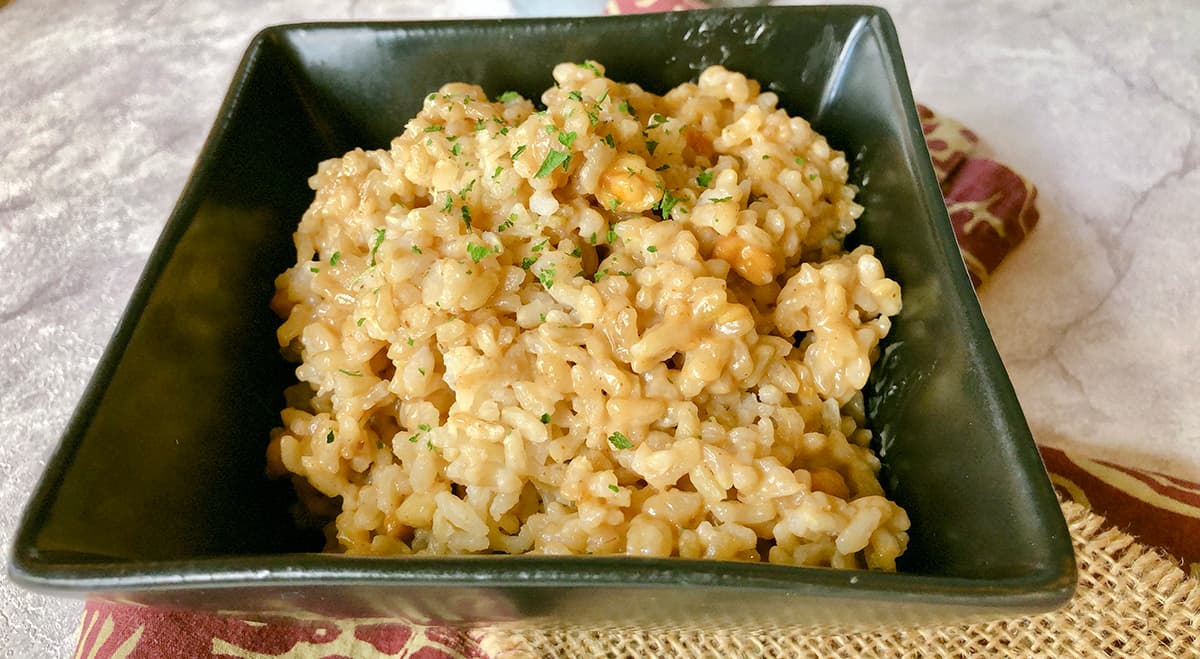 Cooking with Brown Rice
Brown rice is a pantry staple I cook a lot with. I prefer brown rice over white rice for its nutty flavor, firmer texture, and added fiber. It is considered healthier than plain white rice. The only down side is brown rice takes a longer time to cook.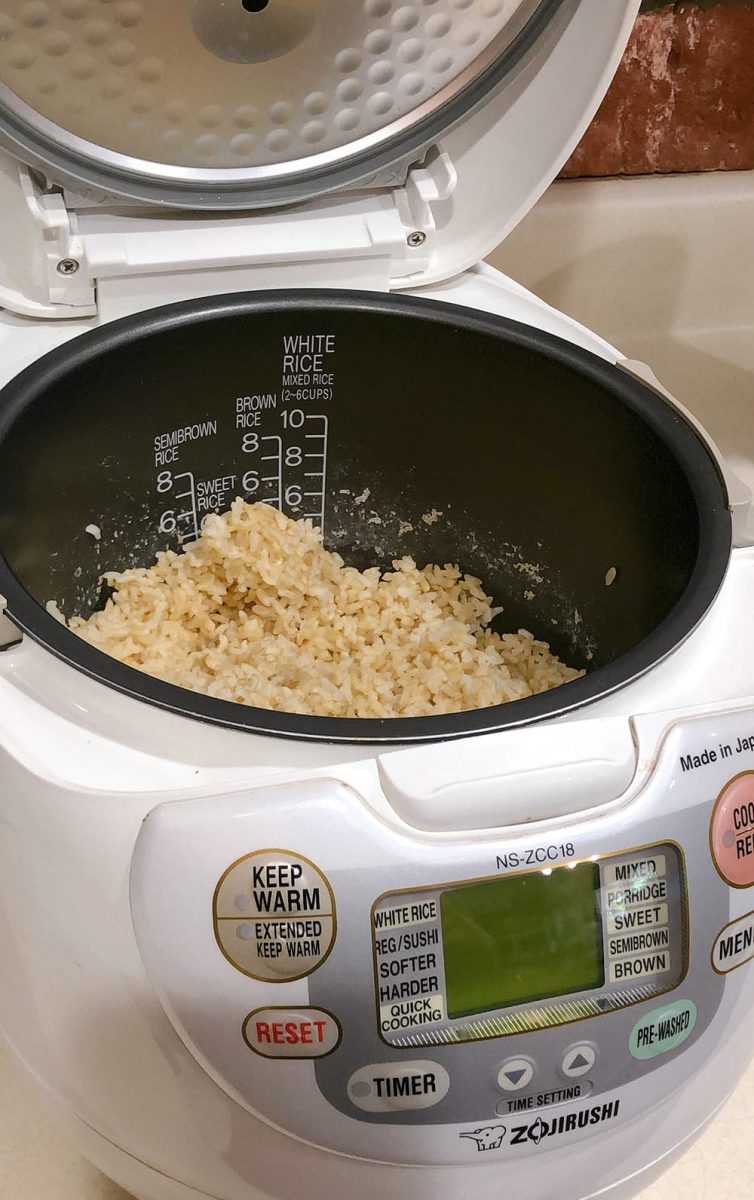 For more than 10 years, I have been cooking every type of rice in a rice cooker. It takes the guesswork out of getting perfect rice every time. So the instructions below will call for cooked rice, as your cook time will depend on how you choose to make your rice or if you are using leftover rice.
Yield: 3 cups
Peanut Butter Rice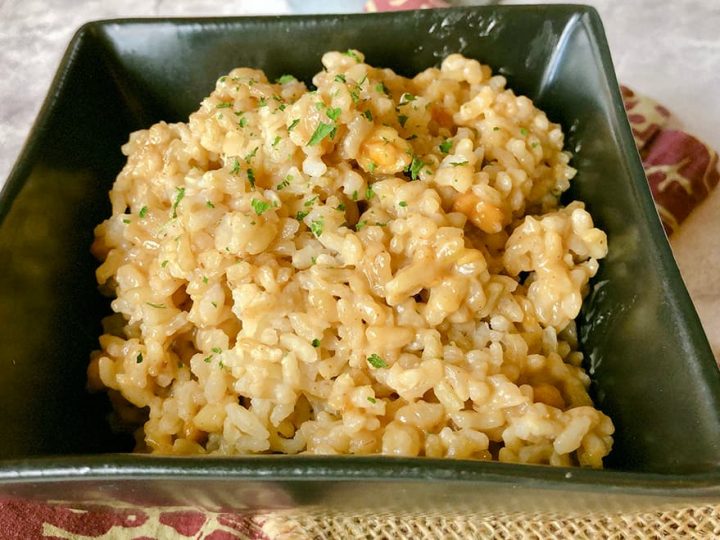 Ingredients
3 cups Brown Rice, cooked
1/3 cup Peanut Butter
3/4 cup Coconut Milk (water, whole milk, or milk alternative can be substituted)
3 Tablespoons Soy Sauce
1/4 teaspoon Ground Ginger
1/2 teaspoon Granulated Garlic
3 Tablespoons Brown Sugar
Pinch of Cayenne pepper ( I usually put 2-3 dashes)
Instructions
Cook the rice according to directions on the stove stop or in rice cooker.
While rice is cooking, combine all remaining ingredients in a medium-sized pot.
Over medium low heat, bring to a simmer and cook 4-5 minutes. Stir occasionally until sauce thickens. Remove from heat.
Once rice is fully cooked, mix hot rice and peanut sauce together. Transfer to a large pot/bowl if needed. Serve immediately.
Nutrition Information:
Yield:
6
Serving Size:
1
Amount Per Serving:
Calories:

275
Total Fat:

14g
Saturated Fat:

7g
Trans Fat:

0g
Unsaturated Fat:

5g
Cholesterol:

0mg
Sodium:

512mg
Carbohydrates:

33g
Fiber:

3g
Sugar:

6g
Protein:

7g