This article is sponsored by Lunchbox. All opinions expressed are that of Little Family Adventure.
It seems like yesterday that your baby was saying her first word, now she's off to college. You've gotten her all settled into the dorm, ready to start this great adventure. You probably didn't get down the road very far before you started to miss her. She'll miss you too! Let her know you are thinking about her with a special care package full of items she'll love. Create this #EatSleepStudy College Care Package, featuring the new Keurig® K200 Brewing System, that's as unique as she is and will help her embark on this new college adventure.
A care package is a small way to show you care. It can be filled with a variety of items. College students are busy with classes, late night study sessions, having fun with friends, and enjoying college life, so send them something they can enjoy in their dorm room or on the go. We've put together a great college care package filled with items for a dorm room coffee bar. You can find everything you need at your local Walmart.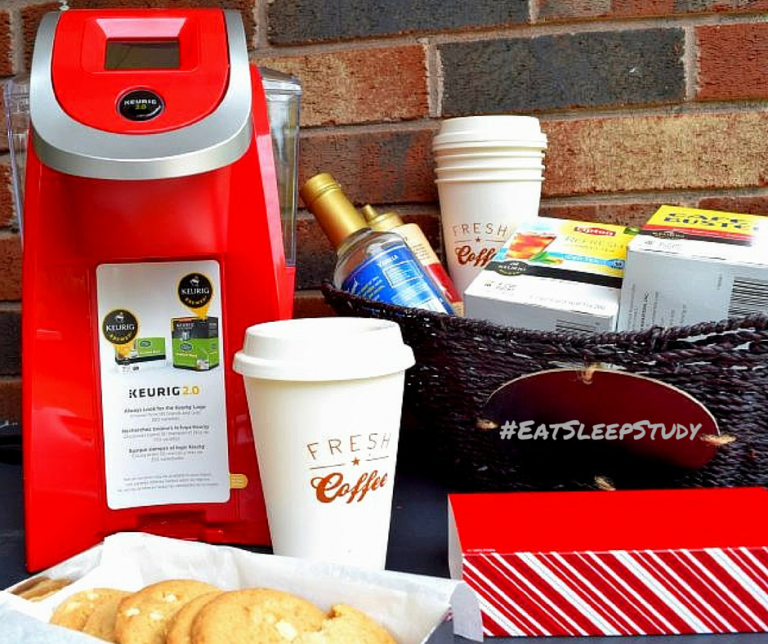 Our #EatSleepStudy College Care Package includes:
Keurig® K200 Brewing System
Variety of K-Cups
White Chocolate and Vanilla syrups for specialty coffees
Homemade Cookies (Her favorite White Chocolate Macadamia Nut)
Special coffee cup(s) – These reusable to go cups can be used in the dorm or taken to class.
Decorative basket or container to store coffee essentials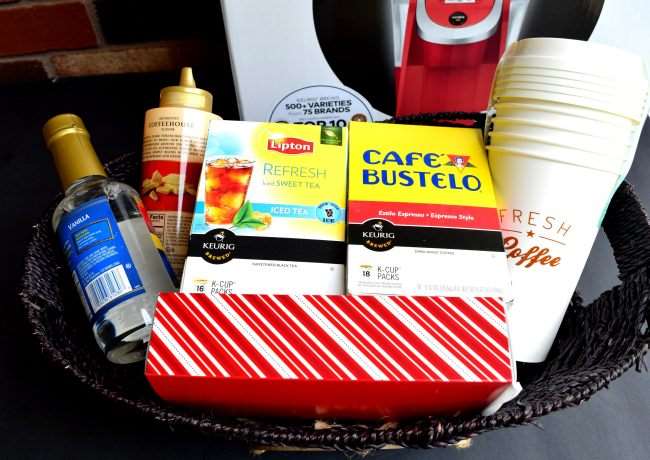 Other items you could include:
Gift cards for local restaurants
Individually wrapped snacks
Unique babbles they will love
K-Cup storage drawer or carousel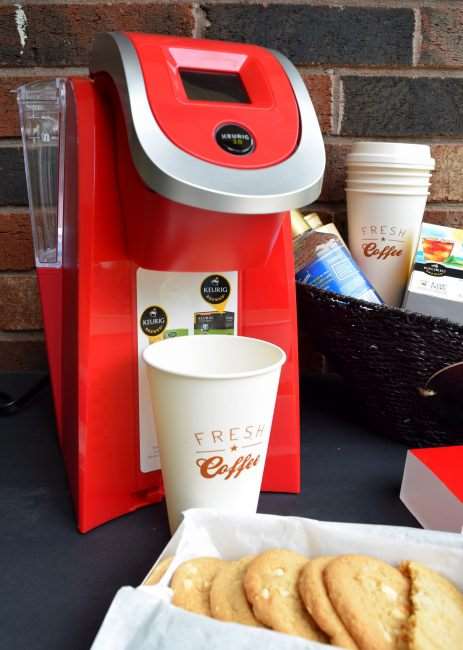 The Keurig® K200 Brewing System creates your favorite hot and cold beverages. It's available in a variety of colors, so you can choose the color that fits your style (or theirs). Visit the Keurig at Walmart site to see how to build a dorm room coffee bar and explore a wide range of delicious K-Cup® varieties. While you are there, request a FREE K-Cup® pod sample pack and 4 $1 off coupons to help you stock up on an assortment of K-Cup® beverages.
Pick up everything you need for this #EatSleepStudy college care package and the Keurig® K200 Brewing System at your local Walmart.
What would your perfect college care package include?