This story is brought to you in partnership with Minneapolis Northwest.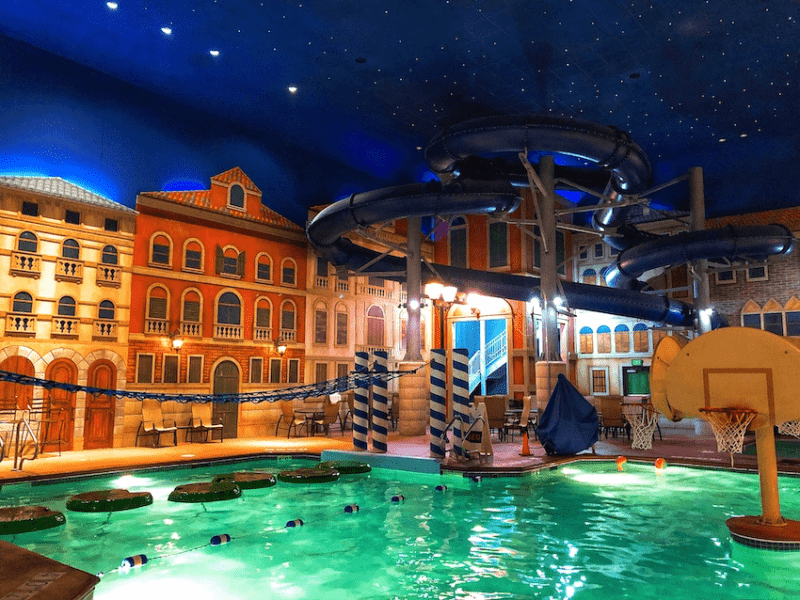 Are you planning an upcoming Minneapolis trip and looking for a hotel? There are plenty of family friendly lodging options throughout the Twin Cities to choose from, but only a handful have their own indoor water park. If having an indoor pool is a must on your family's travel wish list, then the Venetian Water Park at the Holiday Inn & Suites Maple Grove is the place for you.
It's Venetian theme pool complex/waterpark made our list of the Best Indoor Waterparks Across the US!
Venetian Water Park
Regardless of the weather outside, this 25,000 square foot indoor water park provides endless water fun for all ages. Hotel guests of can play in the heated pool, slide down the pair of four foot slides, test their skill on the floating obstacle course, and more. For the little adventurers, there is a small splash area with zero entry, mini slides, and water play area. Adults can relax in the 20 person hot tub. Life guards are on site throughout the area to keep an eye of swimmers. When you get hungry, the nearby snack shop serves up beverages and food. The water park is open weekends and some holidays.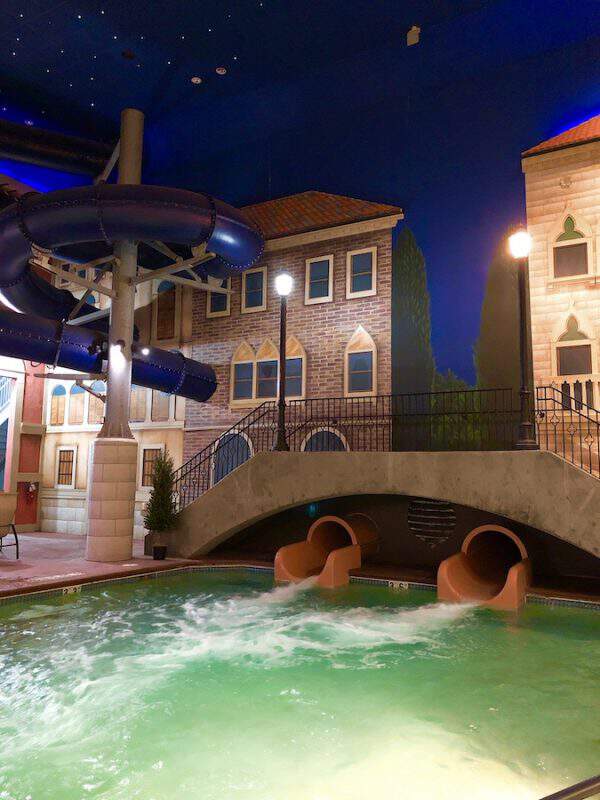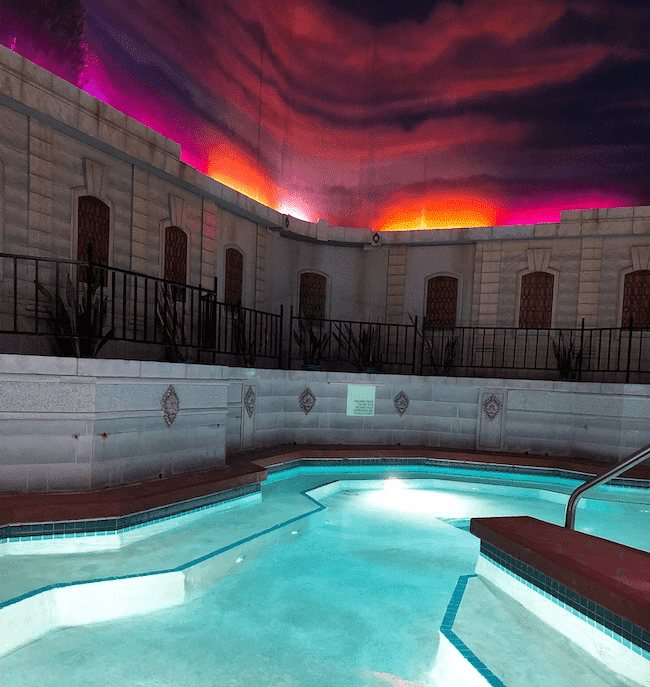 The water park and hotel are just 20 minutes from downtown Minneapolis in the Arbor Lakes entertainment district in Maple Grove, MN. It's easy to access from Highway 694 and Hemlock Lane North.

Holiday Inn & Suites Maple Grove
The Holiday Inn Maple Grove is an IHG property designed to give guests a taste of Venice. Large murals including the island of Venice and a court of jesters can be found in the lobby with others throughout the public spaces.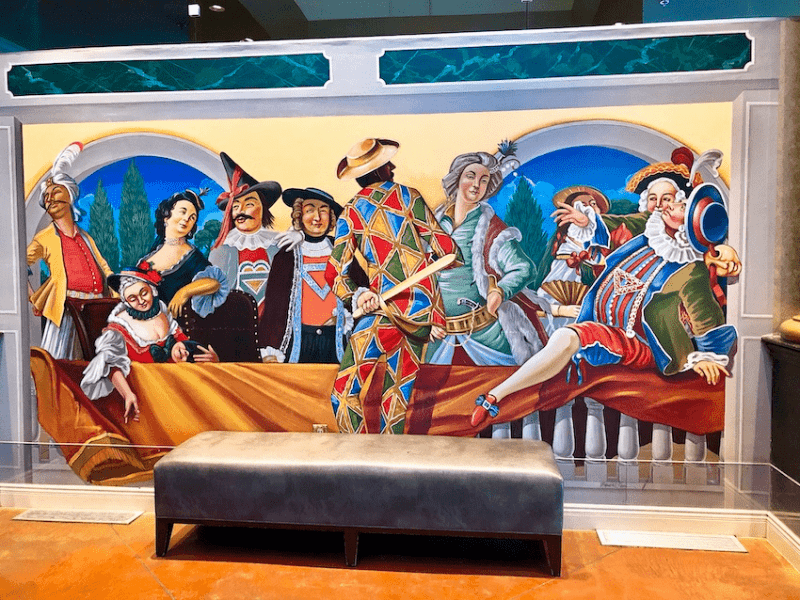 The Venetian Water Park is designed to resemble a Venetian cityscape. The hotel's 136 guests rooms are perfect for families looking for a comfortable room as a great price.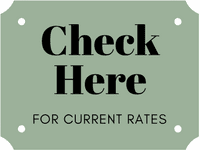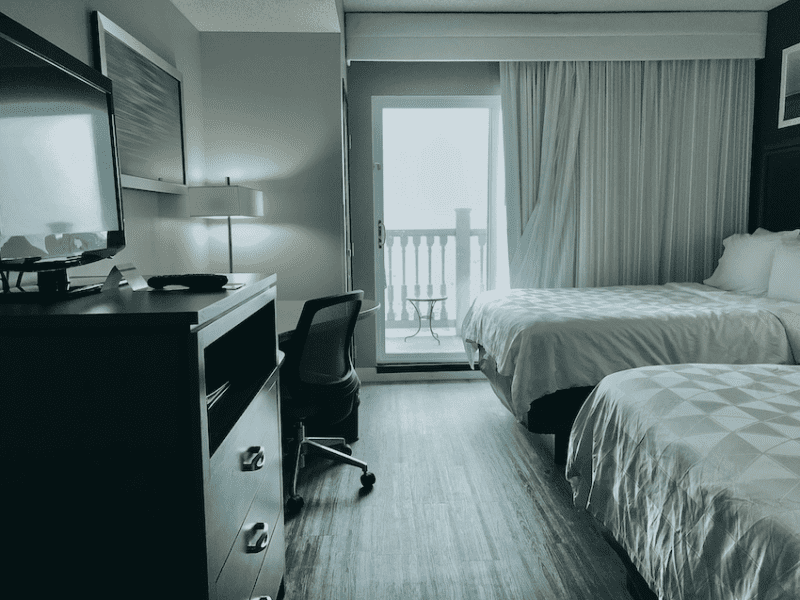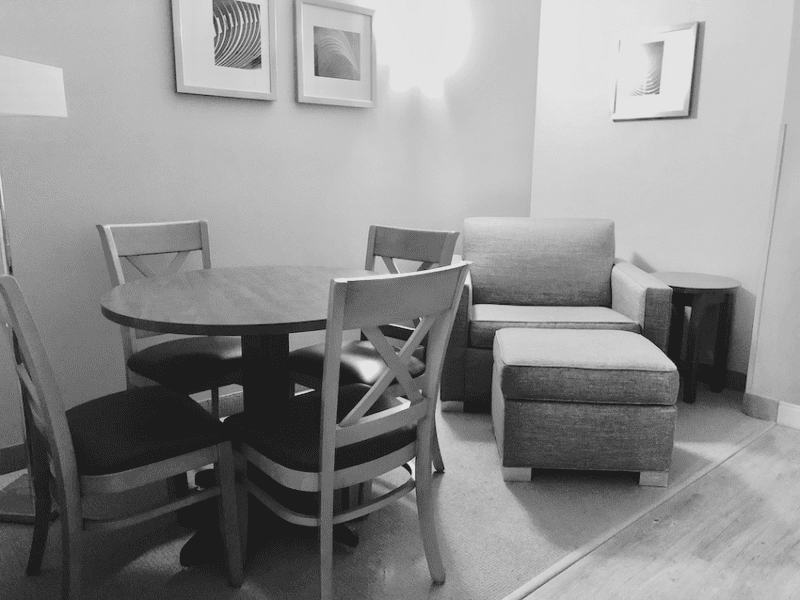 For a family of four, they can stay in a standard 2 queen room or the 1 King Kids Suite with a set of bunk beds for the kids. For a family of 5, the 2 Queen suite will sleep 5.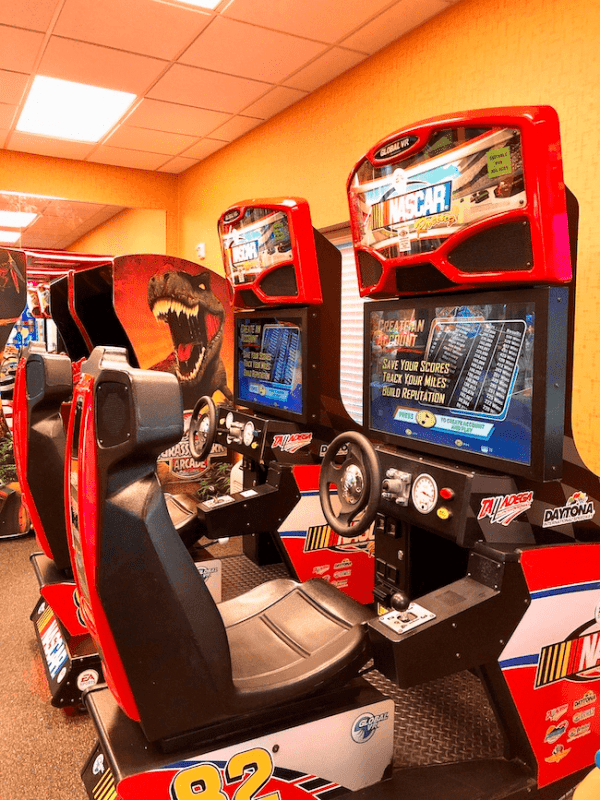 Families will enjoy the Venetian Water Park, game arcade, on site restaurant, high speed internet/WiFi, and complimentary shuttle service. Adults have access to the newly updated fitness center and laundry facilities.

During my last stay, I stayed in a 2 queen suite with sitting area. It was extremely spacious with a kitchenette featuring a full sized refrigerator, sink, and microwave. The sitting area included both a small dining table with 4 chairs and a separate armed chair with ottoman. In the bedroom area, there was a large flat screen TV, chest of drawers, night stand and desk with office chair.
Minneapolis Northwest Area
The hotel is located in Maple Grove, northwest of Minneapolis. Maple Grove and other nearby cities Brooklyn Center and Brooklyn Park offer great outdoor recreation in every season, the state's only TopGolf location, family friendly attractions, plus more shopping and local dining. I recently visited these three Minnesota cities as was part of a hosted media trip with Minneapolis Northwest. I went in search of fun things to do in Minneapolis Northwest for families with teens. The hotel provides an excellent starting point whether I want to explore this area or head into Minneapolis or nearby Saint Paul. Be sure to take a look at our list of Maple Grove restaurants and those in surrounding areas that we really like.
Here are a few nearby attractions check out:
Elm Creek Park Reserve
Arbor Lakes Shopping & Entertainment District
For more area attractions and a list of current events, visit the Minneapolis Northwest website.
Looking for more great family vacation ideas? How about exploring:
My heartfelt thanks to Minneapolis Northwest who hosted this recent visit. I really enjoyed discovering many family-friendly things to do in Minneapolis Northwest. I can't wait to come back and discover more fun in the area. I've been compensated for this visit/article. All opinions are my own.