Camping and food around the fire – there's nothing quite like it. The s'mores and hotdogs seem to taste just a little bit better in the great outdoors. As you plan your fall camping trips, though, you may be working to find meals that work well with your toddler. Those little, learning hands need tasty, easy-to-handle meals, even on a camping trip. It's often hard to come up with healthy meals for kids at home, let alone on an outdoor adventure. Rest assured, you don't have to sacrifice experience or taste while camping with toddlers. There are plenty of excellent ideas for healthy camping meals for you and your family.
And if you have a little drive to get to your favorite camping spot, be sure to check out these road trip activities to keep your little one busy!
Healthy Camping Dinner Ideas
Camping Foil Packets:
Foil dinners, hobo dinners, foil packs, etc… Whatever you call the foil-wrapped meal, you're probably familiar with one of the best camping food options out there. Foil packet dinners are perfect for your toddler because you can customize each bundle of food. With a basic combination of meat, veggies, and potatoes, you can't go wrong. Use chicken or ground turkey instead of beef, and substitute sweet potatoes in place of your traditional red or russet. You know your kids, so add their favorite veggies in there and wrap everything up in a layer or two of foil. When it's all done cooking, you'll have a full meal of healthy, tasty finger foods.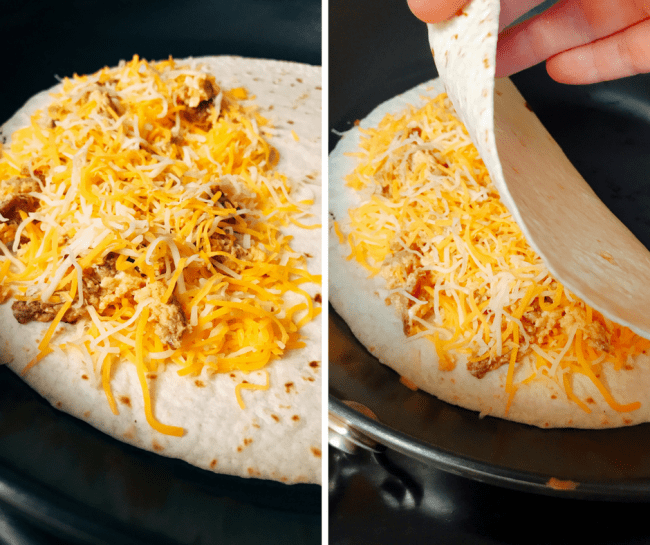 Camping Quesadillas:
When you think of quesadillas, you may not necessarily think of a healthy meal. With a few adjustments, though, you can make some amazing versions of this tasty dinner. First, use whole-wheat tortillas. Second, add beans and peppers or corn and avocado to the insides of your quesadilla. This will add more nutrition than plain cheese, but it will also pack the meal with flavor! The camping quesadilla is simple to make, and you'll have a winning meal on hand for your family. Grab this breakfast camping quesadilla to try on your next camping trip.

Kabobs:
Camping always brings out man's love for cooking food on sticks. Who knows why we love it so much, but it is pretty convenient when working with a campfire. So grab some skewers and make some kabobs! Like foil dinners, kabobs have endless possibilities, and they can be great options for healthy, tasty food. Try a Hawaiian kabob with ham and pineapple or an all veggie kabob. Allow your toddler to help you pick out the food for their own kabobs and let them help you prep the skewers. Then, place them on foil on top of the grill, and in minutes you have dinner!
Want to see what else is great cooked on a stick? See these food on a stick recipes.
Camping Side Items and Treats
Baked Apples:
These are almost too simple, but there must be on your camping menu. Slice up a few apples, sprinkle on cinnamon and a little bit of brown sugar, and wrap in foil. Throw the foil in the fire, and when they're done, you have the best smelling side item to accompany your main course. You can also try this with peaches or plums!

Energy Bites:
Cooking over a fire is lots of fun, but you can also make a few snacks before you head to the campsite. For a quick, healthy treat, try these incredible energy bites. There are lots of ways to make these, and they are full of hearty ingredients. You and your toddler will have a hard time eating just one or two. They're so good!
"Healthy" S'mores:
Now, don't get me wrong. S'mores don't need any updates. They're pretty amazing as they are. But if you and your family are working to make long-lasting decisions and implement healthy habits, you might want to get creative with these treats. Use apple slices instead of graham crackers and natural peanut butter instead of chocolate. Try cream cheese and berries instead of chocolate and marshmallow. Or, if you're really ambitious, make your own graham crackers for a whole-food version of this classic camping dessert.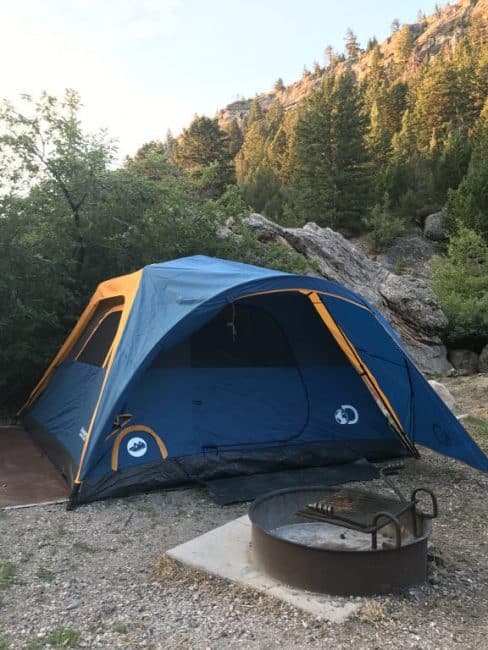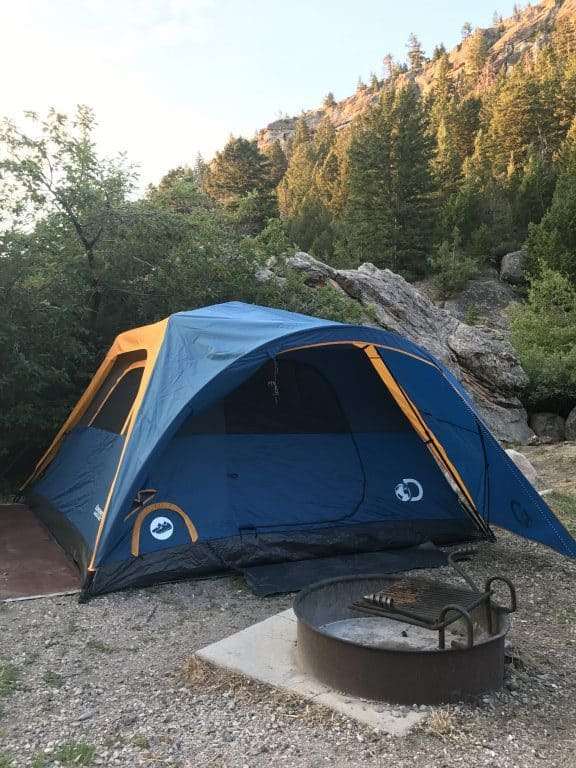 Sometimes, the words healthy and toddler seem like adversaries. You may have a picky eater or just a little one still figuring out utensils. Don't let your next camping trip stress you out. As you plan meals, consider these options for toddler-friendly foods and enjoy the outdoor experience. Pack your bags, load up the car, and get ready for a great family camping trip.
About our guest author:
Jess Lyons is a wife, mom, and writer for Parent Cabin. Parent Cabin is a cozy little parenting blog covering everything from pregnancy, tots, teens, and family lifestyle. You can find them on Facebook, Pinterest, Twitter, and Instagram.