I can't think of a place I'd rather be than camping with family and friends. These camping quotes and camping sayings remind me of the simple joys of camping life; sitting around the campfire, roasted s'mores, sleeping under a blanket of stars, and being outdoors.
Here you'll discover 71 inspirational and funny camping quotes that may just ignite a desire to pack your camping gear, load up the car, and pitch a tent in your favorite camping spot this weekend. Before you leave though, be sure to plan this grab and go camping menu and these easy camping recipes.
If you want a bit more family camping humor, be sure to see our favorite funny camping memes! Since taking up bullet journaling, I have been adding these outdoor quotes and motivational sentiments to my weekly calendar. I'm finding these camping sayings a bit inspirational, especially the John Muir quotes that make me longing and ready to start planning new camping trips very, very soon. I hope they will do the same for you.
Funny Camping Quotes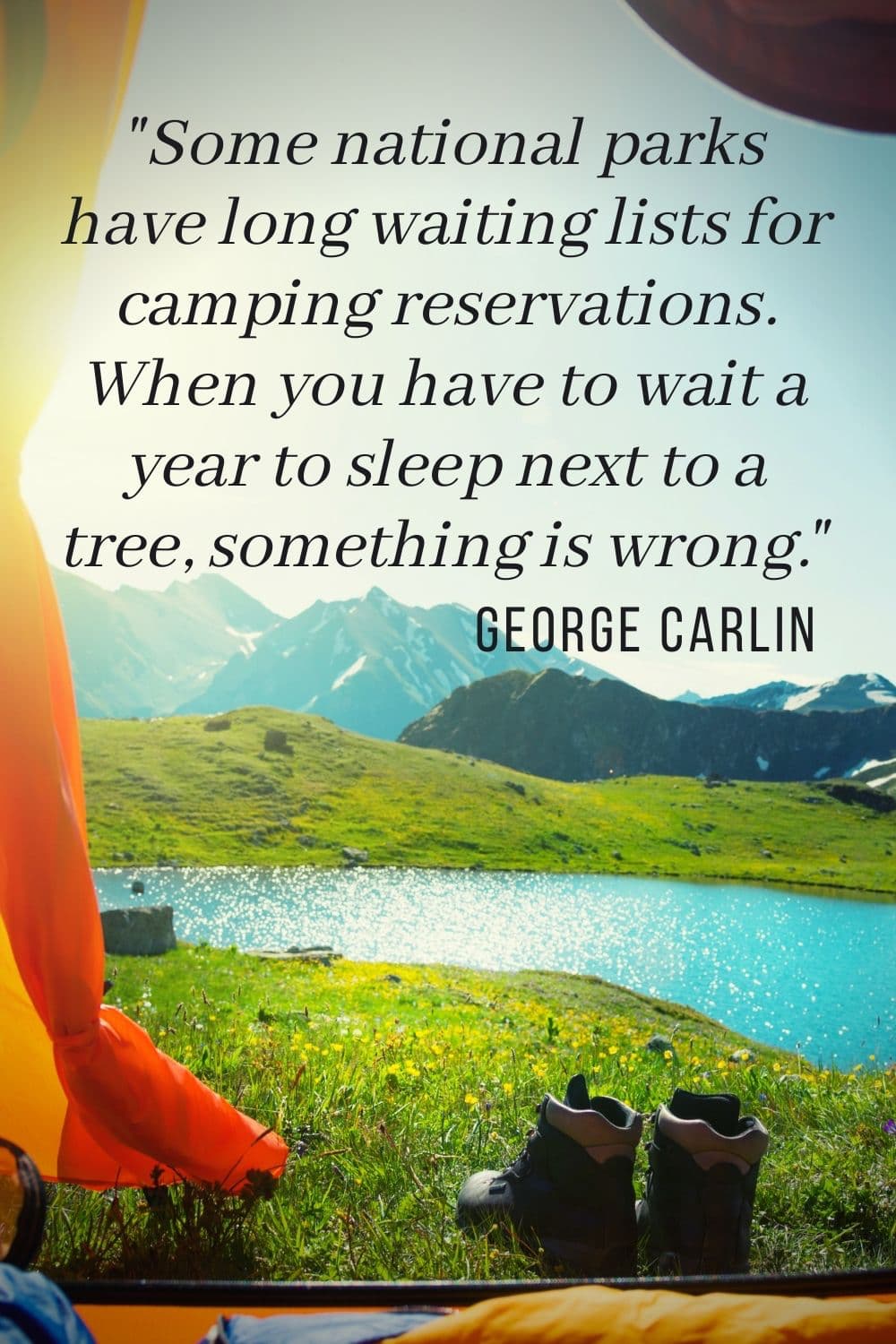 "Some national parks have long waiting lists for camping reservations. When you have to wait a year to sleep next to a tree, something is wrong." George Carlin
"If you can survive camping with someone, you should marry them on the way home." – Yvonne Prinz
"A bad day camping is still better than a good day working." Anonymous
"Cooking and eating food outdoors makes it taste infinitely better than the same meal prepared and consumed indoors." – Fennel Hudson
"What on earth would I do if four bears came into my camp? Why I would die of course. Literally sh*t myself lifeless." Bill Bryson, A Walk in the Woods: Rediscovering America on the Appalachian Trail
"Camping is nature's way of promoting the motel business." Dave Barry
"There is nothing worse, after days of falling asleep by a babbling brook and waking up to a choir chirping birds, than to go inside a house with insulated walls and an obstructive roof. This torturous invention, a cage, a box, prevents you from seeing or hearing anything of natural importance. Make time to free yourself and find a bit of nature." – Katherine Keith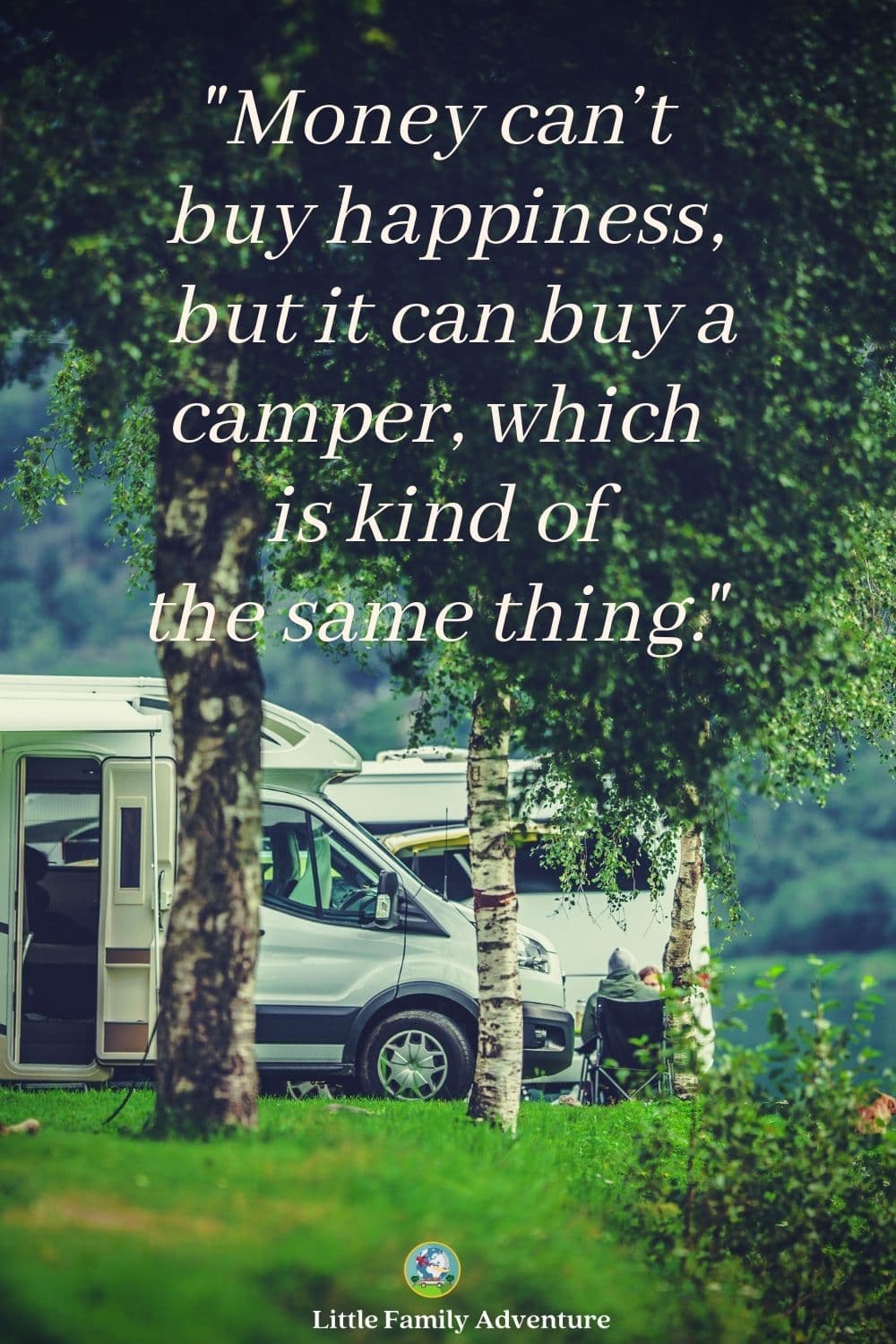 "Money can't buy happiness, but it can buy a camper, which is kind of the same thing." Anonymous
"The normal storyline of a horror film or a slasher film is the young, beautiful college folks go camping and get systematically killed by the person in a mask. So that's how it normally is." – John Schneider
"Now if only I could talk to forest animals." Unknown
"I'm a free spirit who never had the balls to be free." Cheryl Strayed
"It always rains on tents. Rainstorms will travel thousands of miles, against prevailing winds for the opportunity to rain on a tent." – Dave Barry
"Light a campfire and everyone's a storyteller." – John Geddes
"My tent doesn't look like much but, as an estate agent might say, it is air-conditioned and has an exceptional location." – Fennel Hudson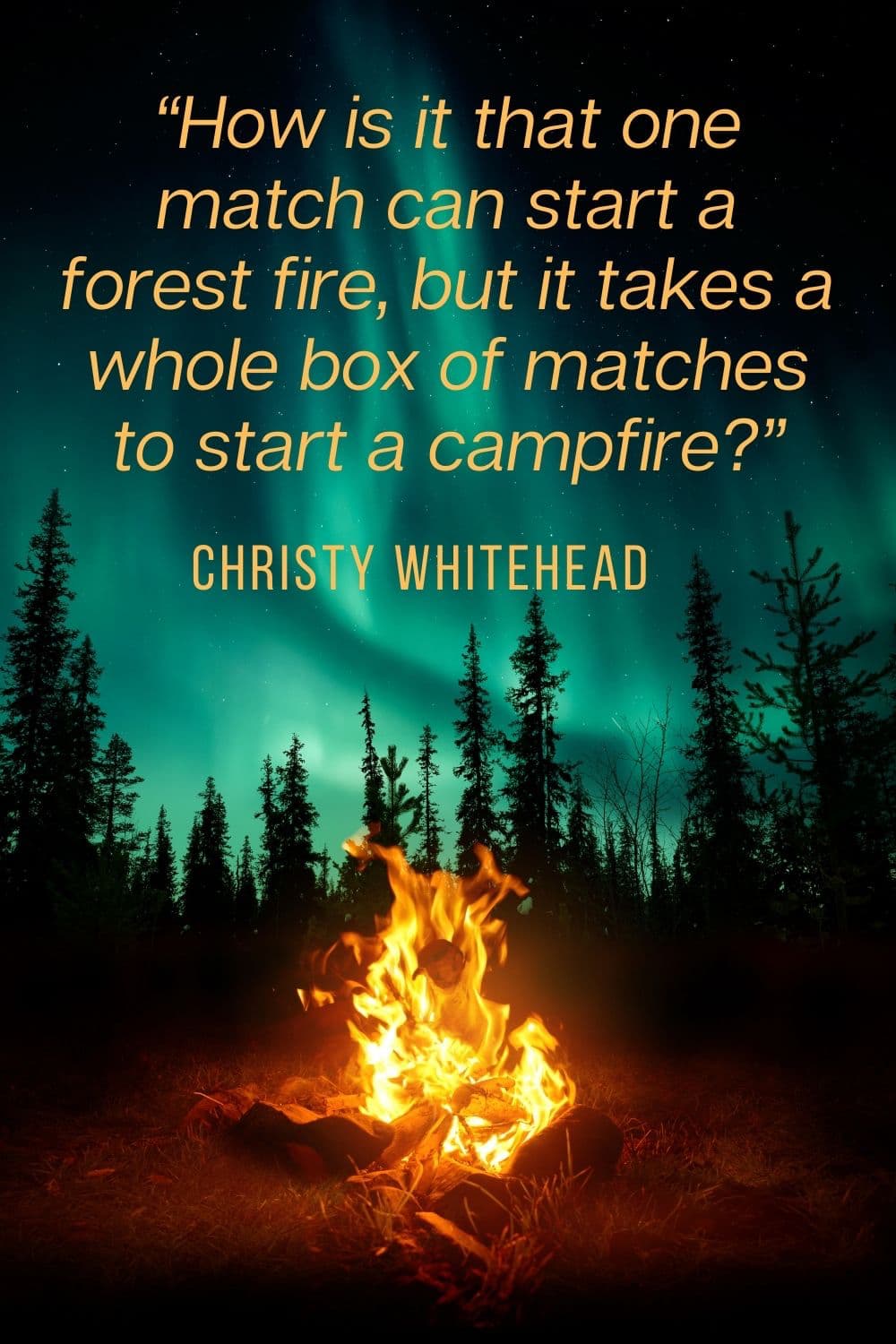 "How is it that one match can start a forest fire, but it takes a whole box of matches to start a campfire?" – Christy Whitehead
"I got into an argument with a girlfriend inside of a tent. That's a bad place for an argument, because then I tried to walk out and slammed the flap. How are you supposed to express your anger in this situation? Zipper it up really quick?" – Mitch Hedberg
"Somebody told me it was frightening how much topsoil we are losing every year, but I told that story around the campfire and nobody got scared." – Jack Handey
"Camping: The art of getting closer to nature while getting farther away from the nearest cold beverage, hot shower, and flush toilet." Anonymous
"In a well-ordered universe, camping would take place indoors." Morgan Matson – If you believe this to be true, definitely see our indoor and backyard camping ideas.
"The wok is one of my favorite things to work with when I'm camping. Outdoor cooking is not just about hot dogs and hamburgers. There are so many styles of food you can make." – Guy Fieri
"Camping is great for when you're craving a horrible night's sleep." Unknown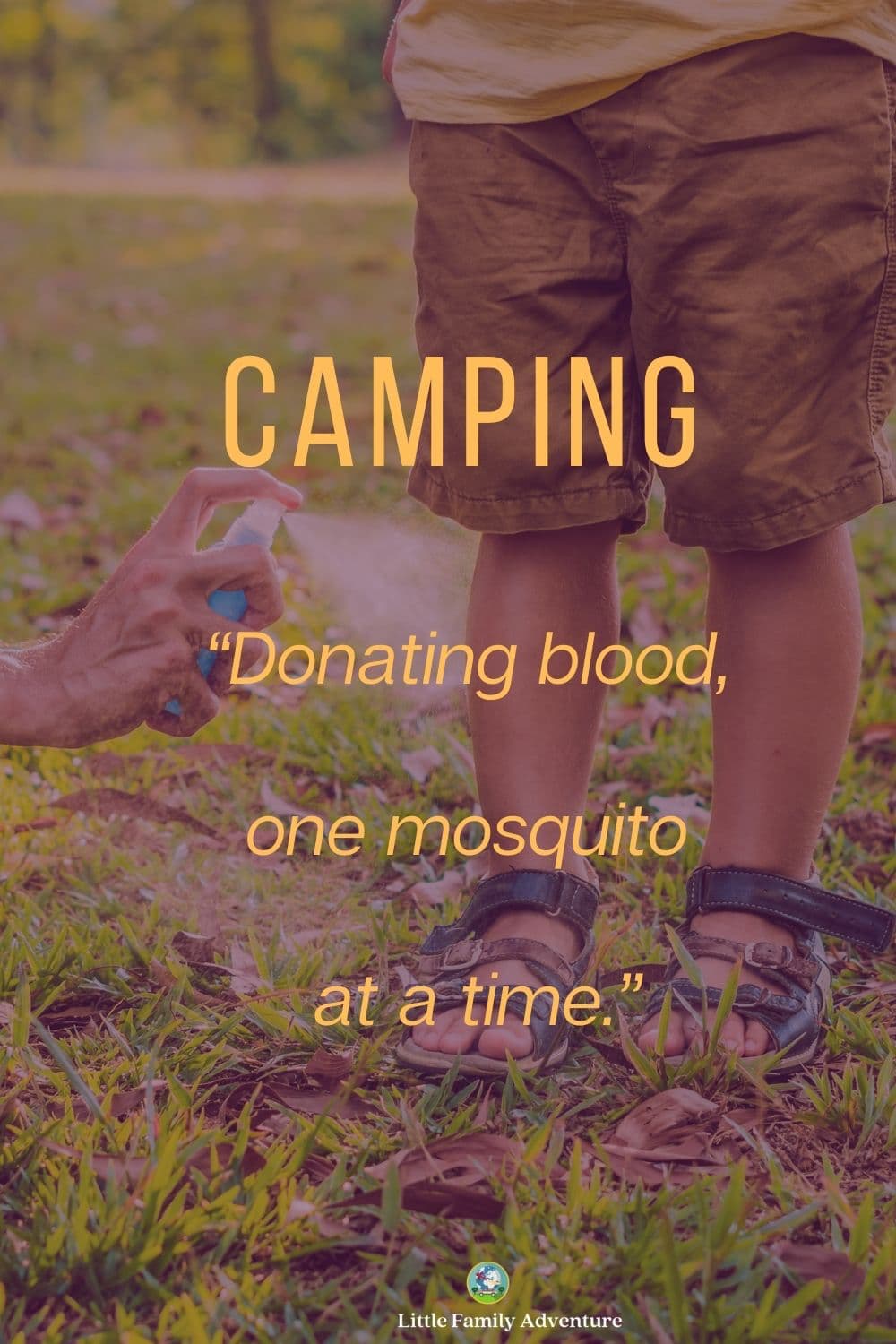 "Donating blood, one mosquito at a time." – Unknown – 100% true!!! The little blood suckers can truly ruin any outdoor fun. See these 5 Ways to Avoid Mosquito Bites That Actually Work for natural ways to keep mosquitos at bay outdoors.
"And at the end of the day, your feet should be dirty, your hair messy and your eyes sparkling." – Shanti
"Of all the paths you take in life, make sure a few of them are dirt." John Muir
"There's no wi-fi in the mountains, but you'll find no better connection." Anonynmous
"Roses are red, mud is brown, the woods are better than any night on the town." – Earl Dibbles Jr.
"It is easier to throw sticks on the campfire then to try to restart it when it goes out." – Cynthia Lewis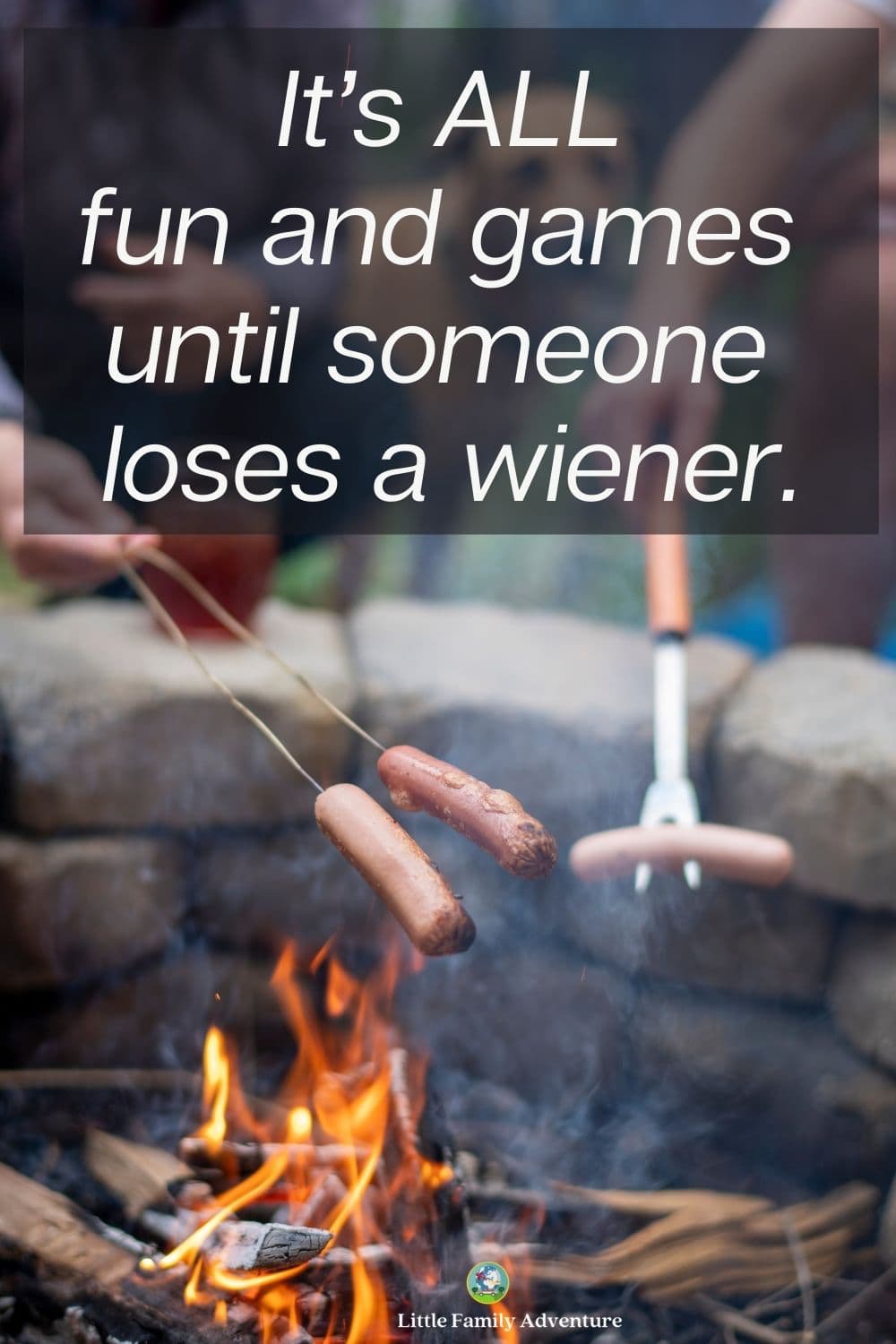 "It's all fun and games until someone loses a wiener." Unknown
"The stars were better company anyway. They were very beautiful, and they almost never snored." – David Eddings
"The only vacation where you work harder preparing meals and caring for your living space than you do in your own freskin' house. Unknown
"May the Forest Be With You" Unknown
"Who needs a house up on a hill when you can have one on four wheels and take it anywhere the wind might blow? Unknown
Inspirational Quotes About Camping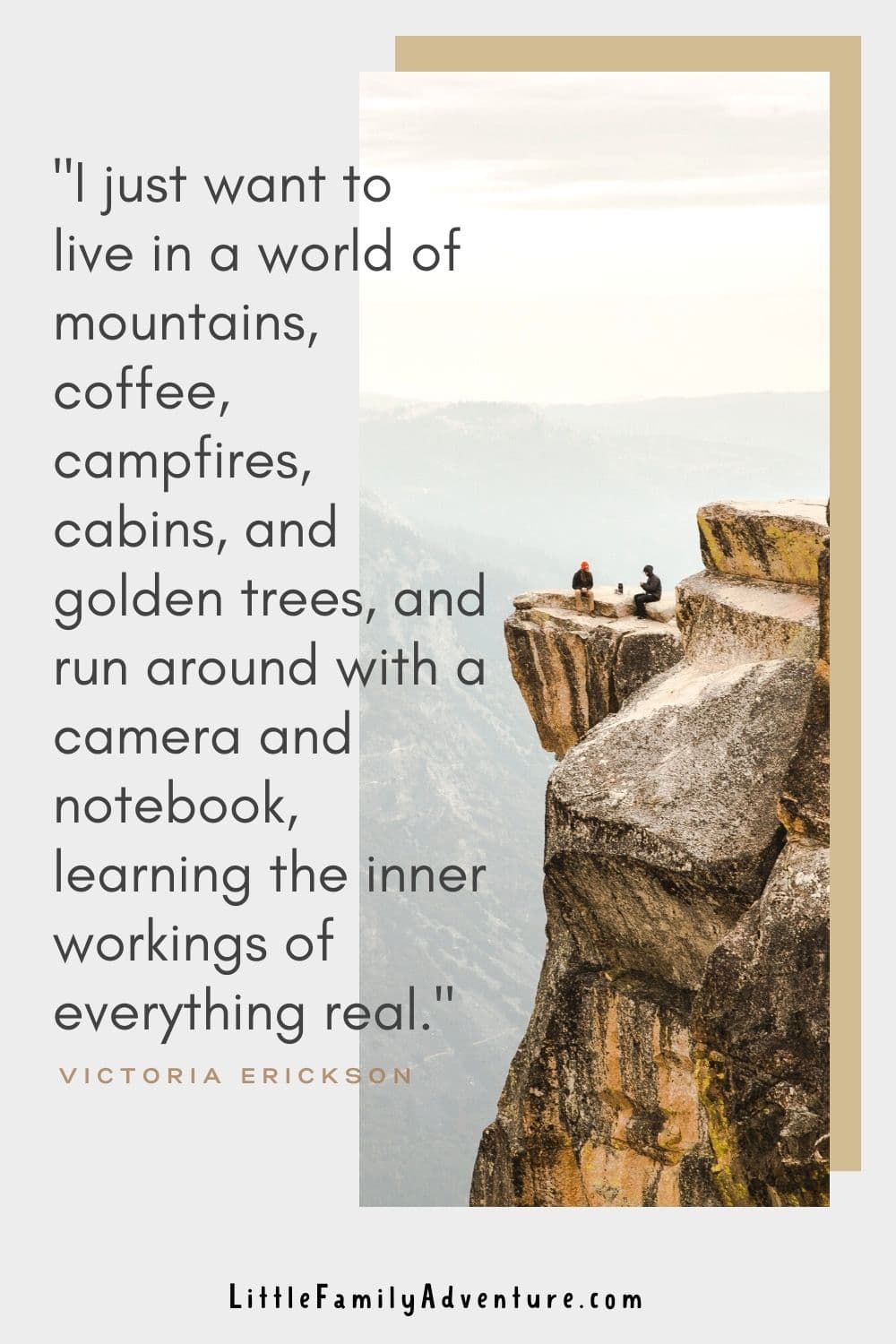 "I just want to live in a world of mountains, coffee, campfires, cabins, and golden trees, and run around with a camera and notebook, learning the inner workings of everything real." Victoria Erickson
"A great many people, and more all the time, live their entire lives without ever once sleeping out under the stars." – Alan S. Kesselheim
"The Mountains are calling and I must go." John Muir
"You don't have to say everything to be a light. Sometimes a fire built on a hill will bring interested people to your campfire." – Shannon L. Alder
"Not All Those Who Wander Are Lost" J.R.R. Tolkien
"Some of the best moments are never captured by cameras and are not posted in any social media platforms. They are kept in private and are cherished together with the best people." Unknown
"Leave the road, take the trails." John Muir
"The glories of a mountain campfire are far greater than may be guessed." John Muir
"Life begins when you start saying "Yes"." – Unknown
"Now I see the secret of making the best person, it is to grow in the open air and to eat and sleep with the earth." Walt Whitman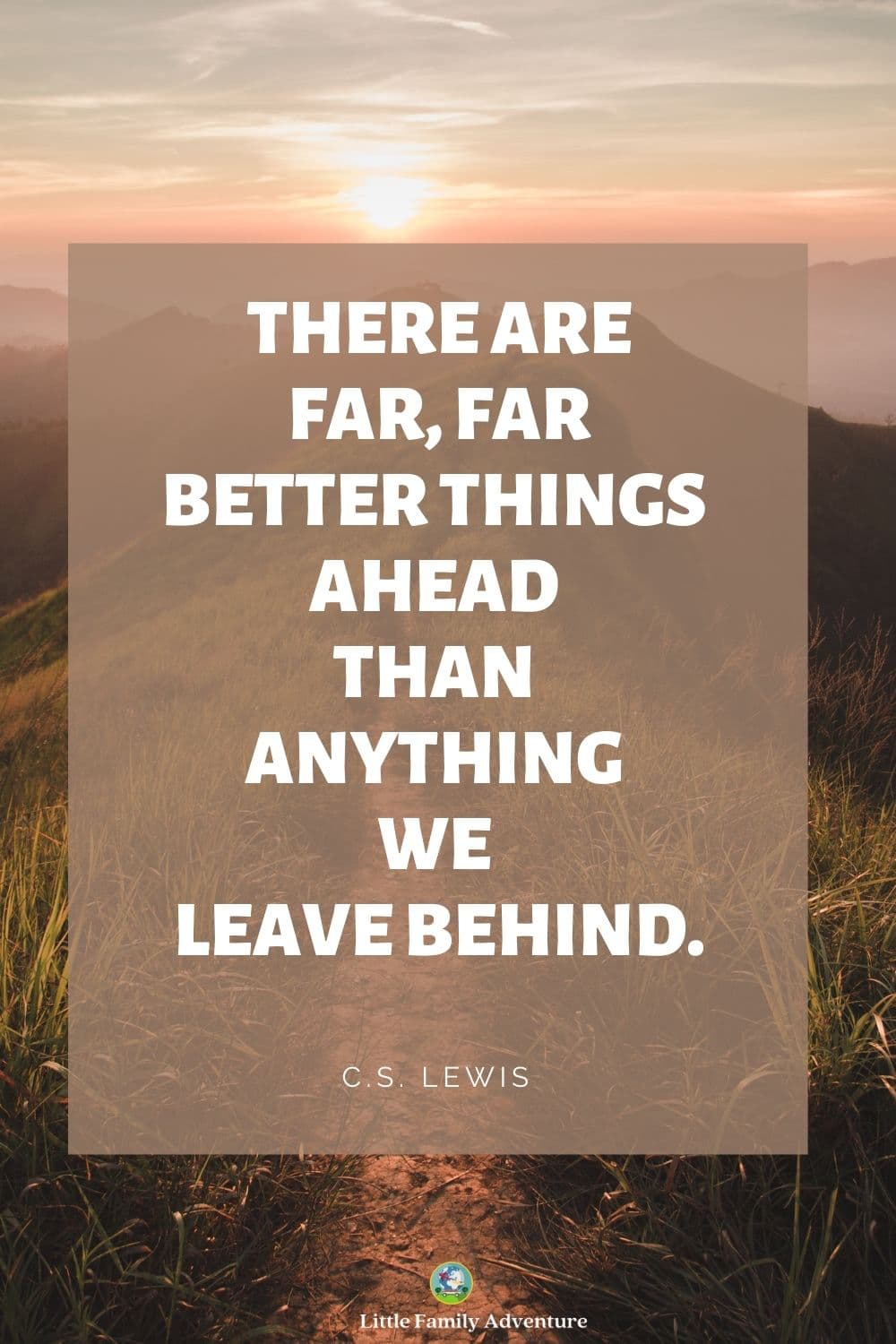 "There are Far, Far better things ahead than anything we leave behind." C.S. Lewis
"Whatever form it takes, camping is earthy, soul enriching and character building, and there can be few such satisfying moments as having your tent pitched and the smoke rising from your campfire as the golden sun sets on the horizon, even if it's just for a fleeting moment before the rain spoils everything" – Pippa Middleton
"To be whole. To be complete. Wildness reminds us what it means to be human, what we are connected to rather than what we are separate from." Terry Tempest Williams
"My wish is to stay always like this, living quietly in a corner of nature." Claude Monet
"I would rather own little and see the world than own the world and see little of it." -Alexander Sattler
"Remember, a good marriage is like a campfire. Both grow cold if left unattended." – H. Jackson Brown Jr.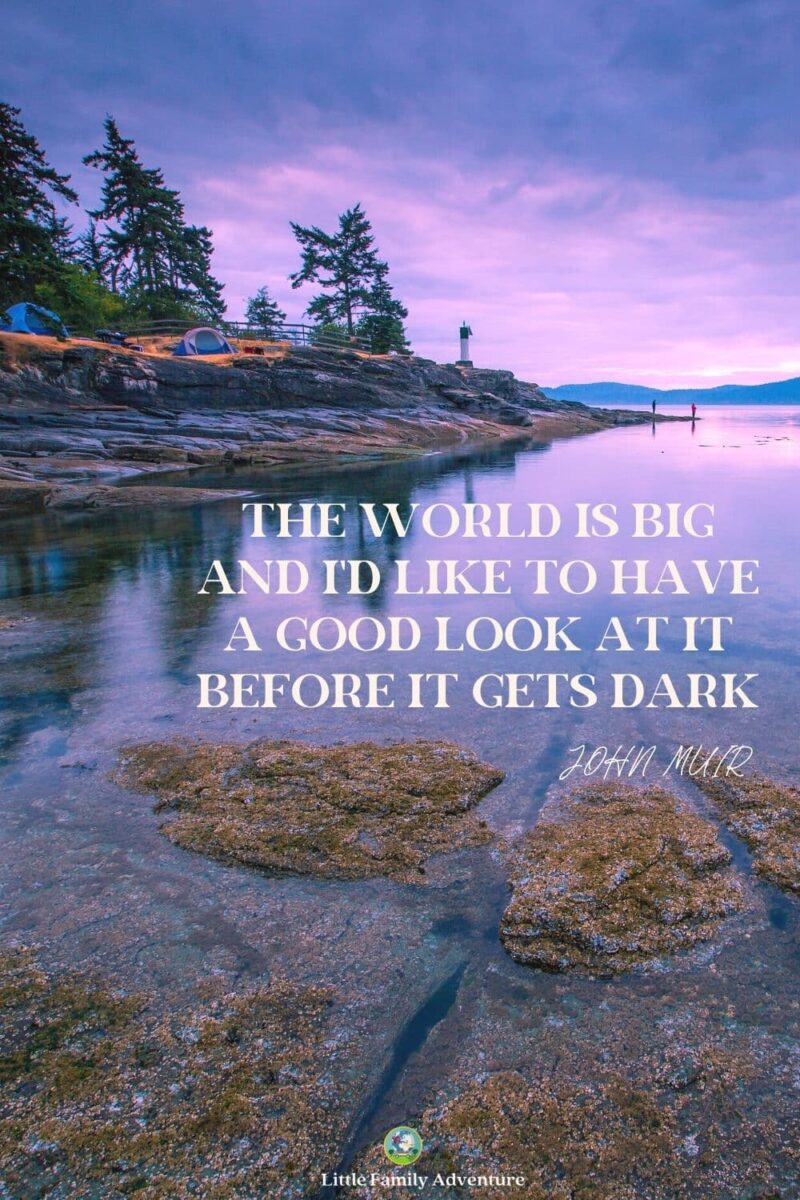 "The world is big and I'd like to have a good look at it before it gets dark." John Muir
"Leave the road, take the trails." John Muir
"Another thing I like to do is sit back and take in nature. To look at the birds, listen to their singing, go hiking, camping and jogging and running, walking along the beach, playing games and sometimes being alone with the great outdoors. It's very special to me." Larry Wilcox
"Take nothing but pictures, leave nothing but footprints, kill nothing but time." Aliyyah Eniath
"Real freedom lies in wildness, not in civilization." Charles Lindbergh
"A perfect day would be to get into the car, drive out to Yosemite and go camping." Michael Steger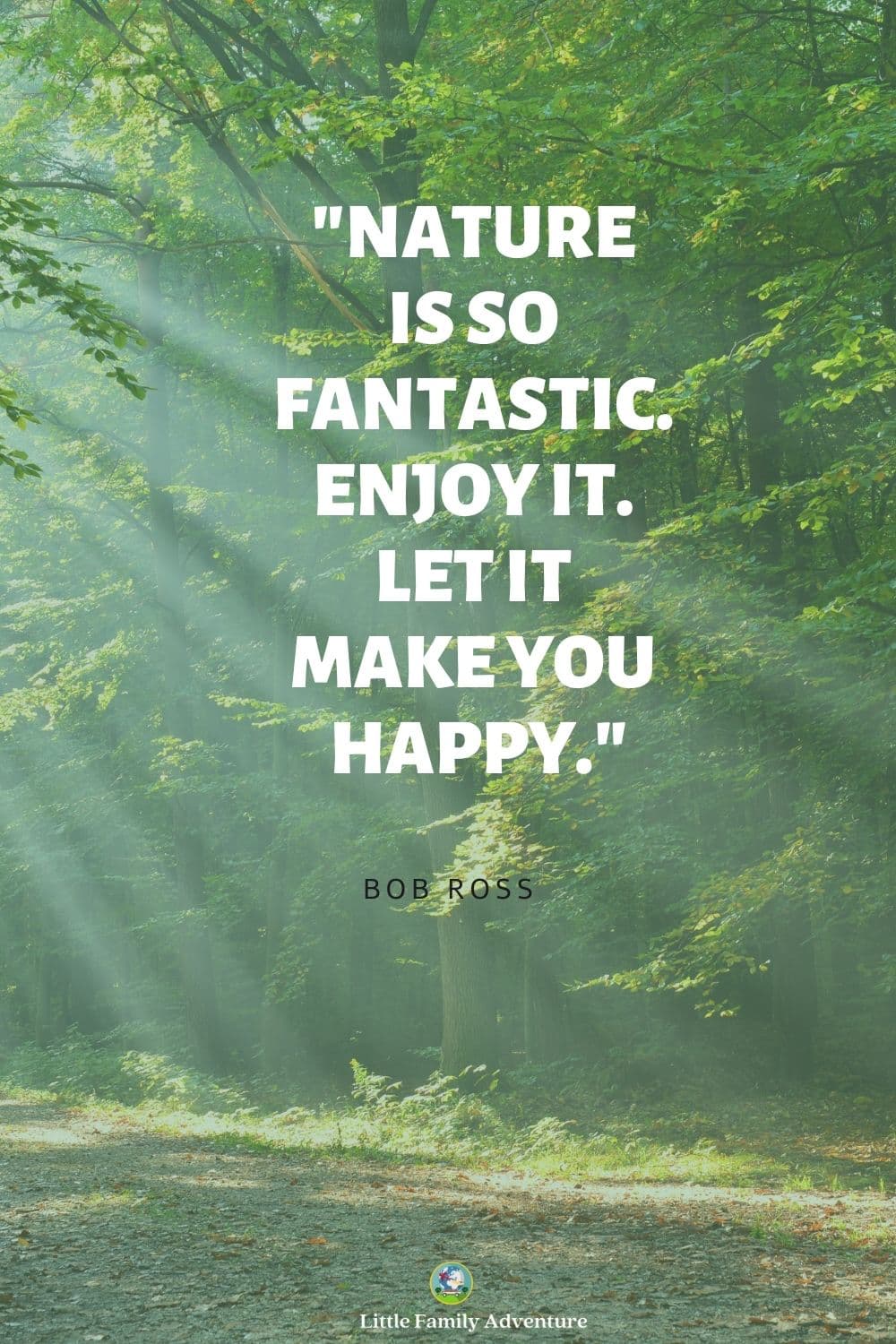 "Nature is so fantastic. Enjoy it. Let it make you happy." Bob Ross
"And into the forest I go, to lose my mind and find my soul." ???
"The wilderness holds answers to questions we have not yet learned to ask." Nancy Wynne Newhall
"There's a sunrise and a sunset every single day, and they're absolutely free. Don't miss so many of them." – Jo Walton
"I went camping in the Maasai Mara and we moved site every night. I had no idea how spectacular it would be, how removed from ordinary life, or how many animals we would see." Georgina Chapman
"The farther one gets into the wilderness, the greater is the attraction of its lonely freedom." Theodore Roosevelt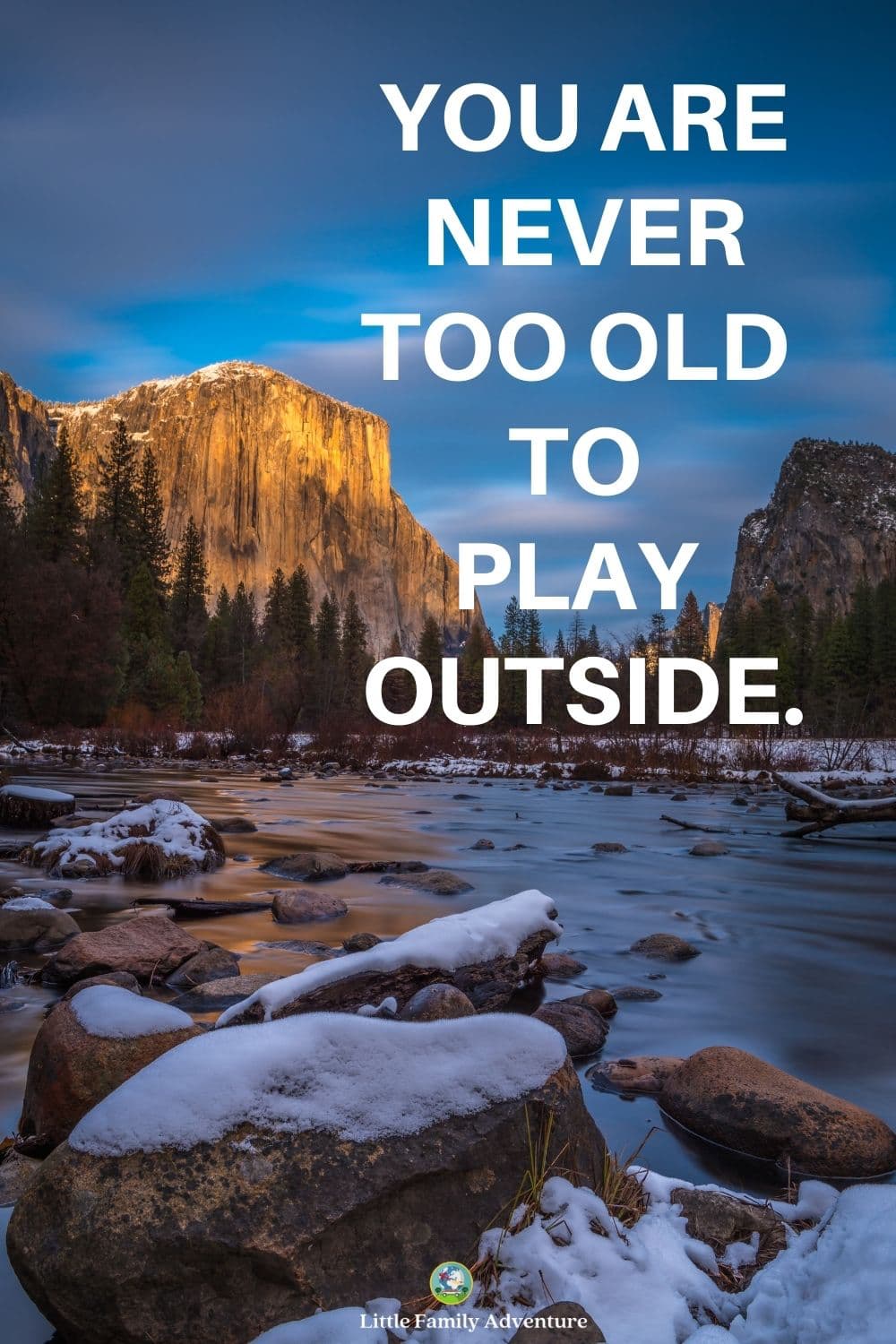 "You are never too old to play outside." Unknown
"I go to nature to be soothed and healed, and to have my sense put in order." John Burroughs
"Going to the mountains is going home." John Muir
"Leave the road, take the trails." Pythagoras
"It's impossible to go for a walk in the woods and be in a bad mood at the same time."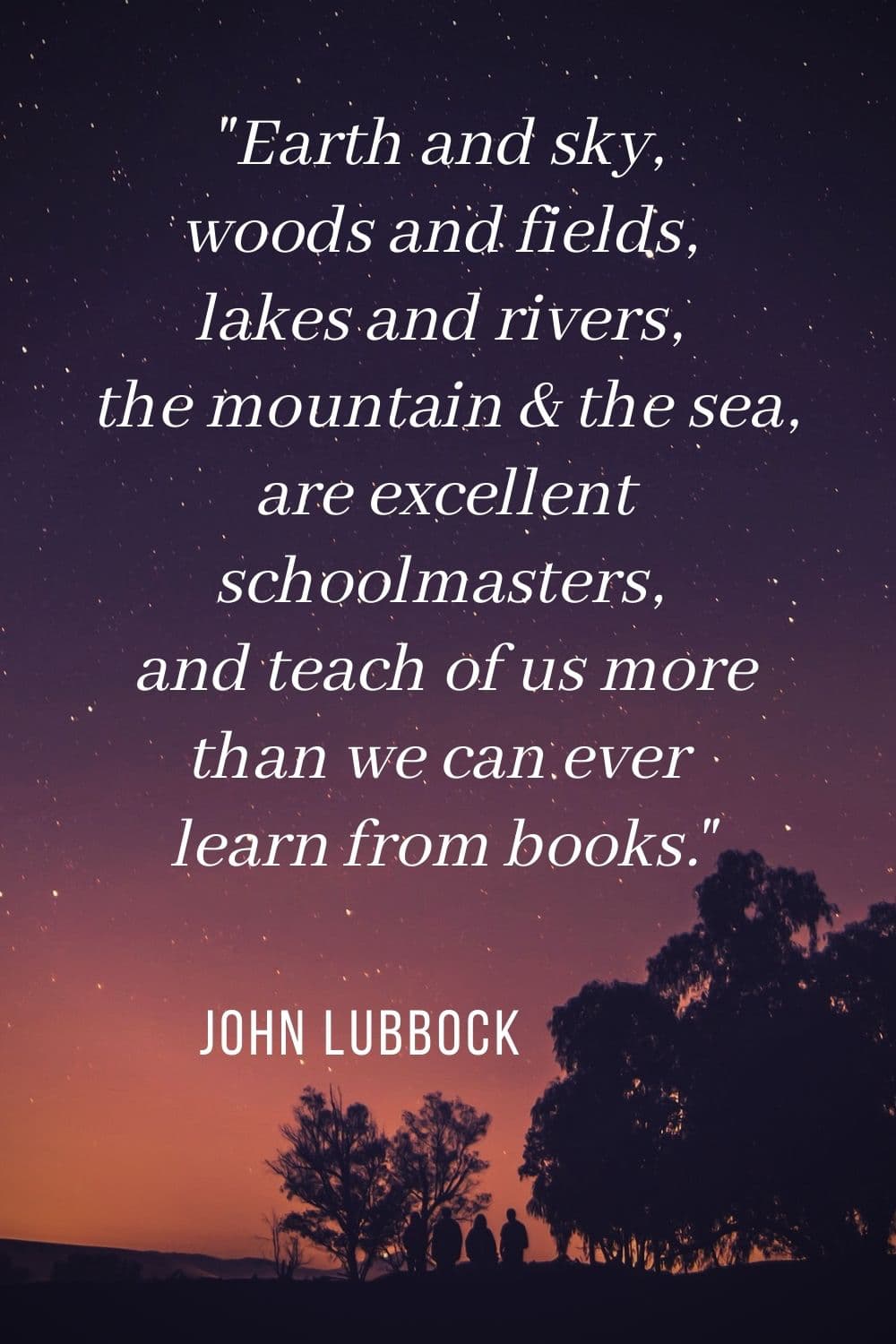 "Earth and sky, woods and fields, lakes and rivers, the mountain and the sea, are excellent schoolmasters, and teach of us more than we can ever learn from books." John Lubbock
"The fire is the main comfort of camp, whether in summer or winter." Henry David Thoreau
"The woods are lovely, dark and deep…" Robert Frost
"We can never have enough of nature." Henry Davd Thoreau
"The camp is the space that is opened when the state of exception begins to become the rule." Giorgio Agamben
"In nature, nothing is perfect and everything is perfect. Trees can be contorted, bent in weird ways, and they're still beautiful." Alice Walker
"If people sat outside and looked at the stars each night, I'll bet they'd live a lot differently." Bill Watterson