These tips on things to pack for Disney Parks are sponsored by Mini Babybel®. All opinions are my own and based on our most recent trip to Disney World.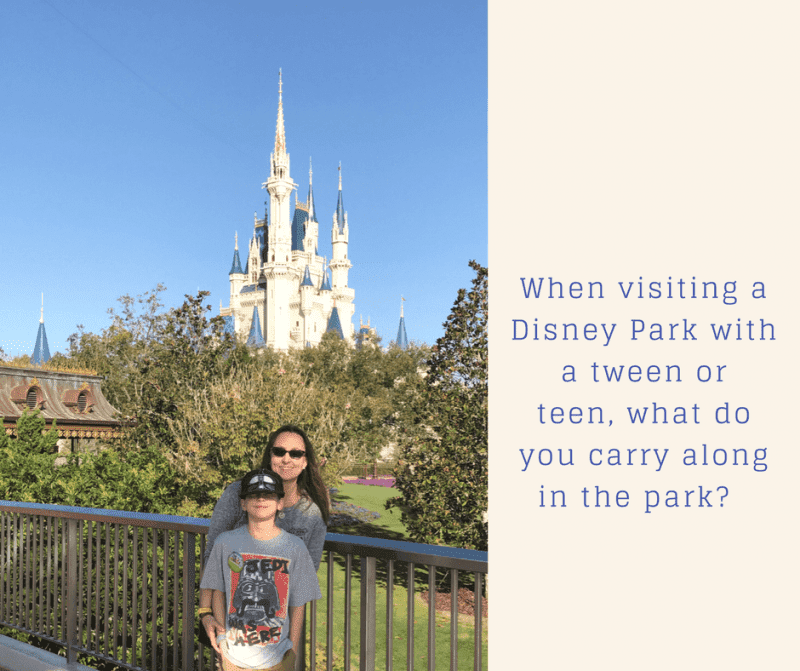 There are plenty of articles out there offering advice on what to pack when going to a Disney Park with younger kids. I have actually written a few. But you don't see as many "things to pack for disney…" articles for older tweens or teens. As our kids have gotten older, what we pack and bring along into the parks has really changed.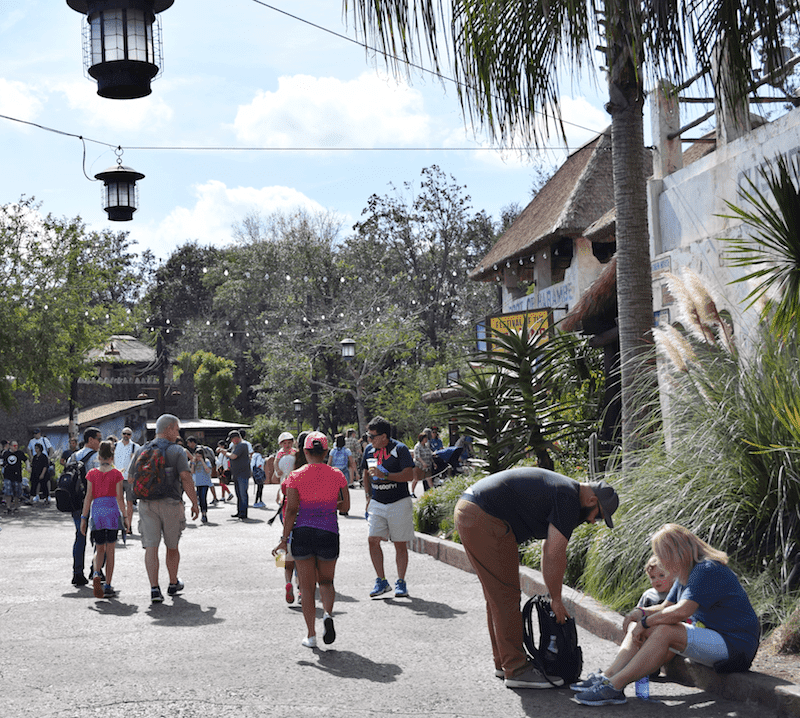 Our family has been going to Disneyland and Disney World since the youngest was just 6 months old. The big stroller we had back then made it possible to pack the proverbial "kitchen sink" with items the kids might need throughout the day. The stroller did all the heavy lifting.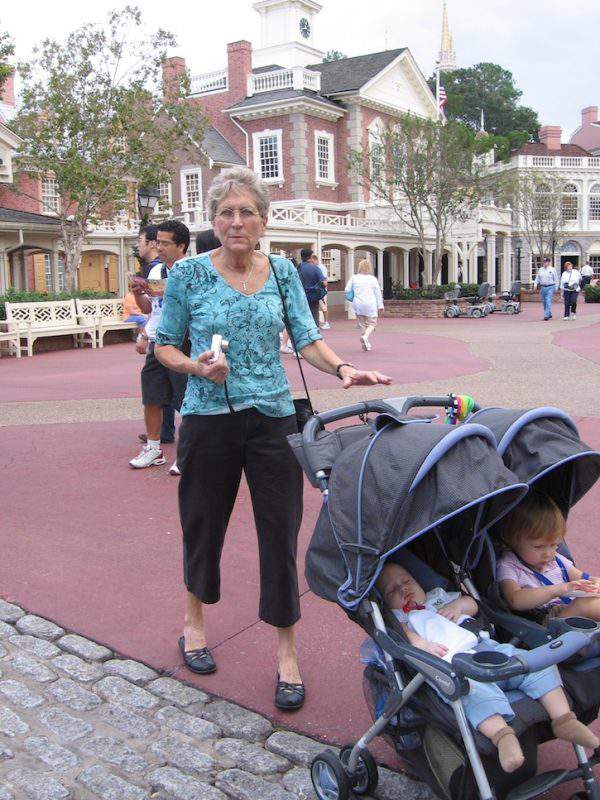 Once you leave behind the stroller, you are left with all this stuff and you begin to ask yourself, "Do I Really Need ALL this?"
As we get ready to head back to Disney World in about 3 months, I've been looking back through photos and am amazed at how much the kids have changed in the past ten years. What's even more surprising is how our packing has changed. I thought now was the perfect time to update my packing list of Disney Park essentials. I asked my tween daughter for her input too and here is our list of tips.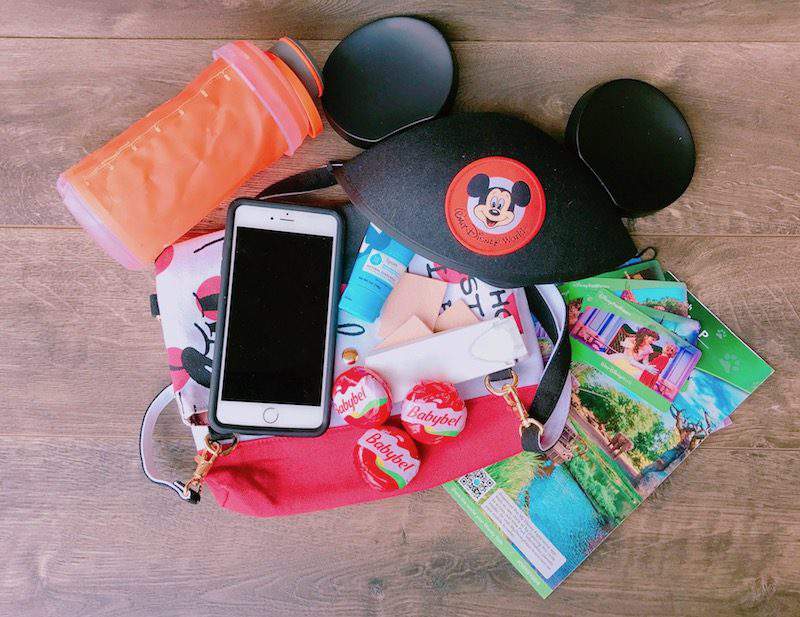 5 things tweens & teens should bring into a Disney Park
Water bottle or refillable cup
Staying hydrated is super important, especially with all the walking you do inside a Disney Park. Our kids bring their refillable water bottles everywhere, including Disney. This way they can drink while they walk or wait for a ride, then refill at a water fountain or at a quick service restaurant.
Note: If staying in a Disney resort, the refillable resort cup is a good buy. Although you can't refill it in the parks, you can use it for water and clip onto a bag or belt loop when empty with a carabiner.
Small bag or backpack
Although a huge gear bag isn't essential anymore, a small drawstring bag, lightweight backpack, or crossbody is super convenient. They can store their water bottle, cell phone, camera, souvenirs, half finished cotton candy, etc. If the kids have their own bag, it means the parents have less to carry.
Snacks
I think this is the biggest change to what we bring into a Disney Park with tweens and teens. Instead of packing in a ton of snacks, we opt for bringing one of two with us and then buying others inside the park. Many of the snacks we enjoy are now available within the park.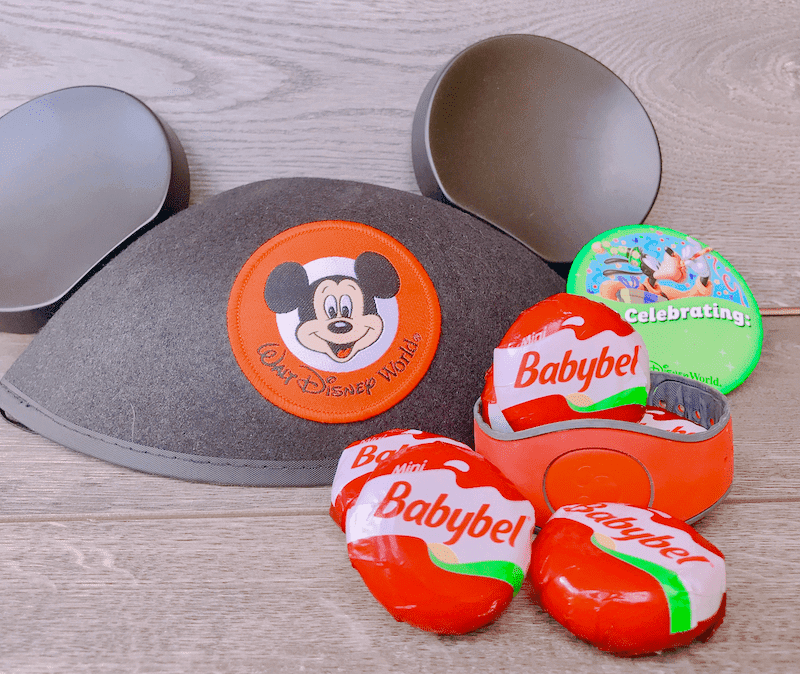 Disney has done a GREAT job offering foods and snack items we want to eat. Recently, Mini Babybel® was named the Official Snack Cheese of Walt Disney World Resort in Florida, the Disneyland Resort in California and Disney Cruise Line. When the new Toy Story Land opens in 2018 at Disney's Hollywood Studios in Florida, Mini Babybel® will be sold at a quick-service window called Woody's Lunch Box. I LOVE Toy Story and am super excited to visit this new area. Have you seen what it will look like?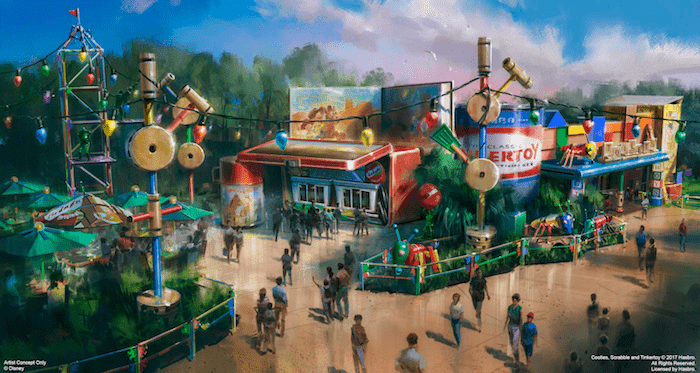 Mini Babybel® is 100% real cheese with less than 70 calories per serving and is a good source of protein (4 grams).. Before becoming the official snack cheese in the parks, we loved bringing these cheese with us in a cooler bag.
Even now, the kids love the red wax packaging around each cheese. They pull that signature tab, peel, and eat this snack where ever they are.
Sunscreen & First Aid
These are theme park essentials regardless of age. Sun protection is needed regardless of season and weather conditions. A small personal sized sunscreen is ideal so the kids can reapply as needed throughout the day. If you are worried about a liquid or spray spilling, you can find solid state sunscreens.
First Aid items to consider for tweens and teens include bandaids and moleskin. The bandaid is self explanatory. Moleskin comes in really handy for blisters on the feet. If your kid needs any medication or an epi-pen, it should also be included.
Cell Phone/Camera
Despite the desire to go tech free, there are advantages to allowing your tweens and teens to have a cell phone inside the parks. One, their cell phone is their camera and they should be able to take plenty of pictures. Two, with a cell phone you can reach your kid in the event that you get separated or if you allow them to tour with friends. There are downloaded maps and apps that help navigate the parks and maximize their enjoyment of the Disney Parks.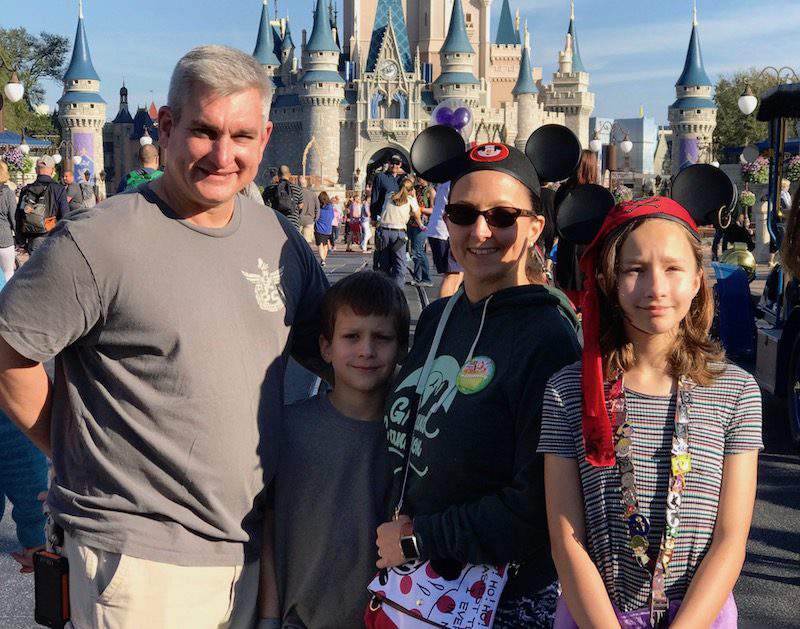 Whether you decide to designate one gear person or have everyone carry their own bags, these are the 5 things to pack for Disney Parks & take with you into the park with our tweens and teens. It's short and sweet. With the new additions of Toy Story Land, Star Wars, and other areas, there are more reasons than ever to visit a Disney Park. When will you visit?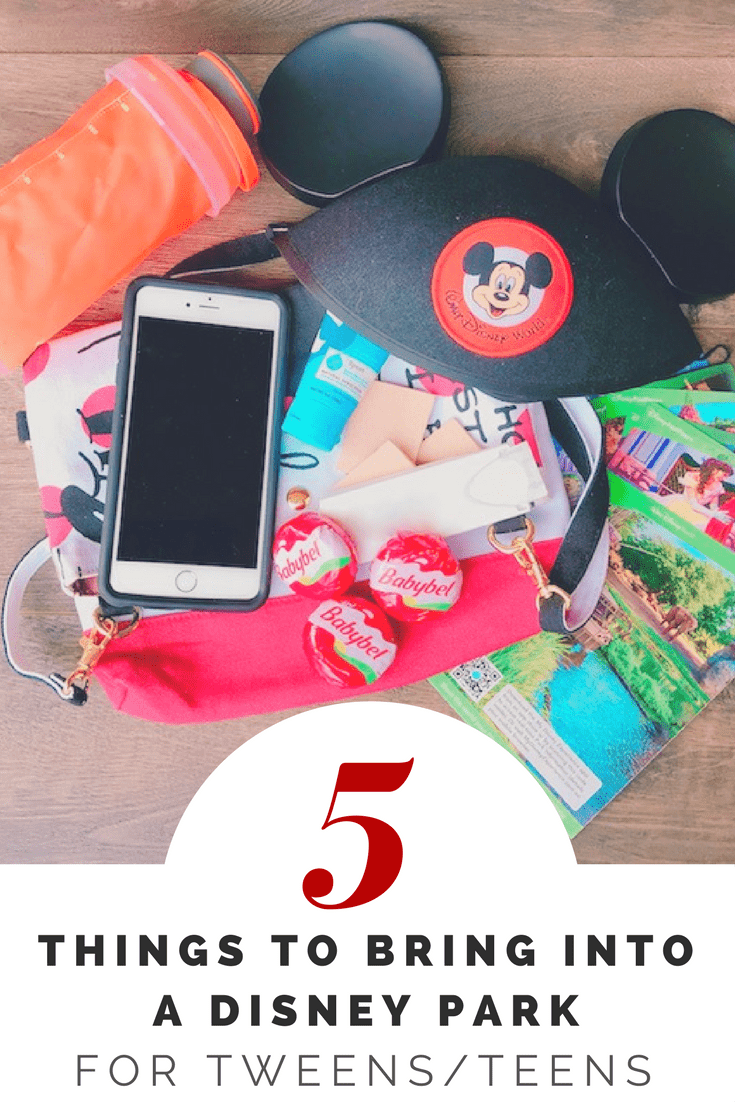 SaveSave