I love smoothie bowls for how thick and creamy they are. They feel so indulgent and a bit like I'm cheating on my healthy eating goals. But I'm totally not! Thick smoothies are a simple way to add bowlful of healthy to your day.
For anyone looking for recipe inspiration, I've gathered thirty smoothie bowl recipes including a wide range of fruits, vegetables, and add-on toppings. That's one new idea for every day this month! What a delicious way to start a new healthy habit.
These healthy recipe include a great mix of bases like yogurt, almond milk, coconut milk, whole milk, and fruit juice. Some have protein powder or superfoods too to supercharge your morning. I've listed all alphabetically by main ingredient to help find exactly what you want.
Pin This for Later: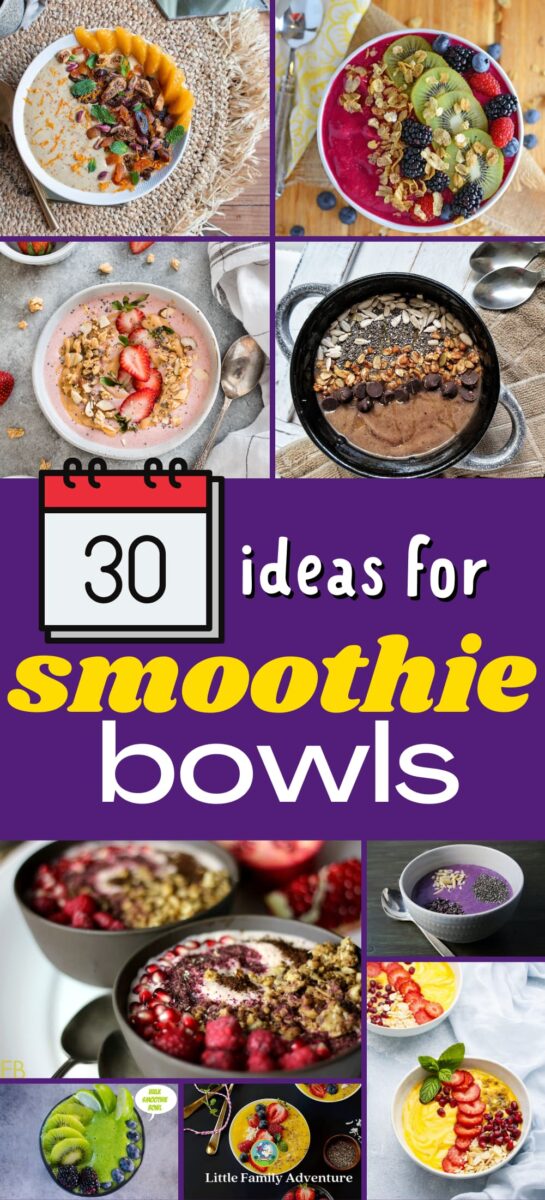 Want more healthy food options, check out these:
Indulgently Healthy Smoothie Bowl Recipes
Share with Us – When you make one of these recipes, tag us at @LilFamAdventure in your post or story and let us know. We love seeing what your cooking and how you are getting adventurous with your family!