This recipe for 5 Ingredient Pumpkin Cheesecake Dip is sponsored by Wedderspoon. All opinions are mine, as always.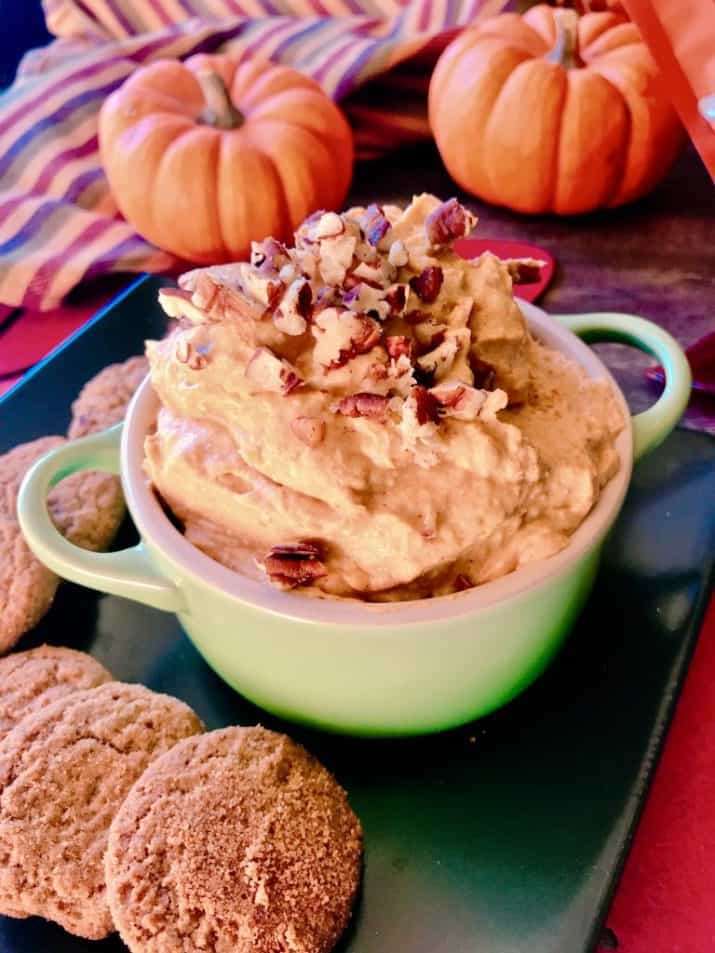 Right after Labor Day comes the explosion of pumpkin spiced EVERYTHING. Some of my favorite pumpkin flavored treats aren't exactly good for me because they are loaded with all that sugar. But don't worry. I'm lightening up a fall favorite by ditching the sugar and adding Manuka Honey in this 5 ingredient recipe for Pumpkin Cheesecake Dip. Now we can both enjoy a sweet pumpkin flavored treat.
This time of year is filled with sugary treats. First you have all that Halloween candy and chocolate. Then you have all the desserts and pies for Thanksgiving. Finally there are those cookies and cakes for Christmas. It can be hard to resist and deny your sweet tooth. But here's the thing, you shouldn't have to deny yourself. You can enjoy a healthy sweet treat when the craving hits and not feel guilty. It's about making healthy choices.
Earlier this year, I started swapping out honey for sugar in many of my recipes. Here are a few of the recipes I've shared here on the website:
Honey is actually sweeter than sugar and has a lower glycemic index value. When you bake, you can use less honey than you would sugar. If you want to bake with honey, take a look at the tips I share in the recipe for the Honey S'mores.

Just in time for Halloween, I'm really excited about Wedderspoon's Organic Manuka Honey Pops for Kids. Even with candy, you can make simple swaps for a healthier treat.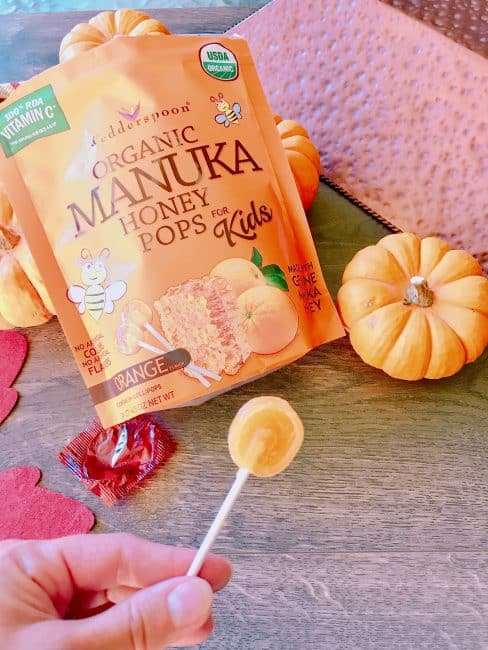 My favorite has to be the orange but they are also available in grape, raspberry and a variety pack.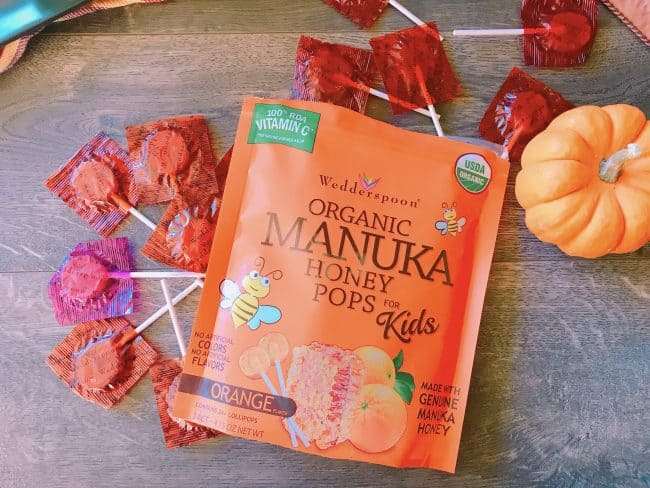 Instead of traditional Halloween candy loaded with sugar and artificial ingredients, I can give out these Wedderspoon lollipops made with honey, cane syrup, brown rice syrup and no artificial colors or flavors. They are a sweet treat I can feel good about buying. Plus at the moment they are on sale on the Wedderspoon website.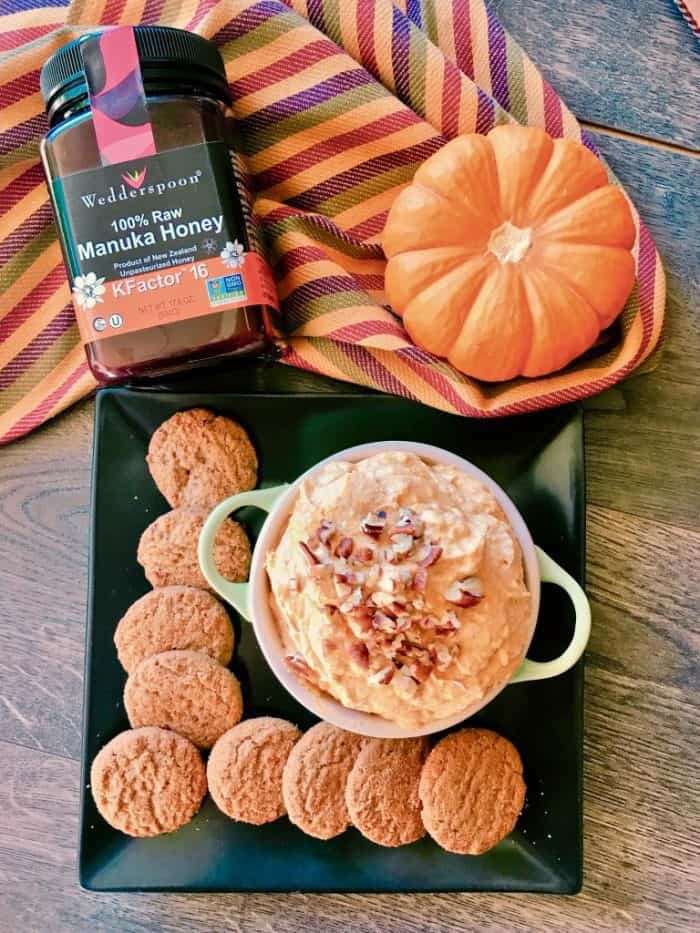 This recipe for Pumpkin Cheesecake Dip is another example of making a healthier swap for a delicious treat. Instead of sugar and whipped topping, I'm using Manuka honey and heavy whipping cream. Choose to serve it with fresh fruit sliced or your favorite cookie or graham cracker.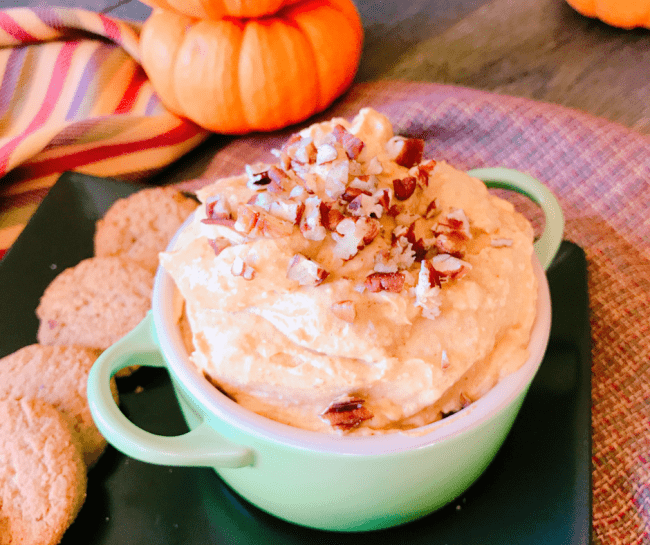 Note: The recipe below for Pumpkin Cheesecake Dip calls for pumpkin pie spice. It's available in almost every store, especially around the holidays. But I rarely buy it because it's easy to make it at home and I think the freshly mixed version tastes better. Here's my recipe for Pumpkin Pie Spice. Just double, triple, or quadruple as needed.
Homemade Pumpkin Pie Spice
Makes 1 Tablespoon
2 teaspoons ground cinnamon
1/2 teaspoon ground ginger
1/4 teaspoon ground nutmeg
1/8 teaspoon cloves
1/8 teaspoon ground allspice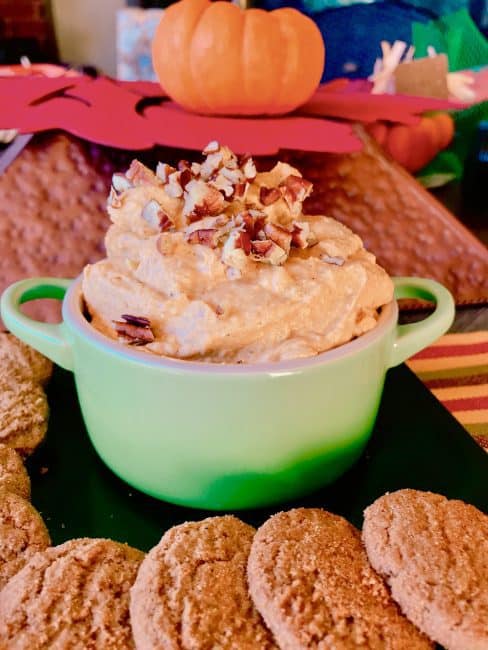 Now that you have my recipe for Pumpkin Pie Spice, use it to create this healthy pumpkin snack that is great as an afternoon snack, holiday appetizer, or a light dessert. Serve it with your favorite cracker or sliced fruit.
5 Ingredient Pumpkin Cheesecake Dip
5 Ingredient Pumpkin Cheesecake Dip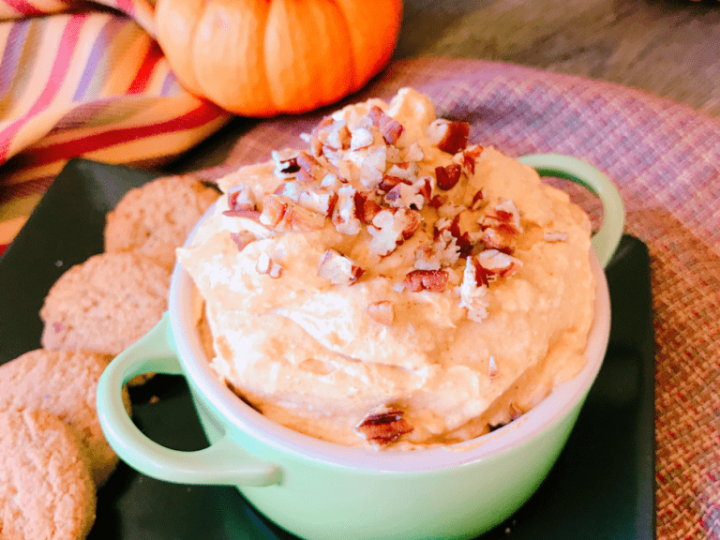 Ingredients
1/2 cup heavy whipping cream
8 ounces cream cheese, softened
1 cup pureed pumpkin
1/3 cup Wedderspoon Manuka Honey
1 Tablespoon Pumpkin Pie Spice
Optional: Toasted Pecans, chopped
Instructions
Beat heavy whipping cream in a stand mixer until hard peaks are formed (about 2-3 minutes).
Remove whipped cream from mixer and set aside.
Add remaining ingredients into the stand mixer and blend together on medium until well combined.
Fold whipped cream back into the pumpkin mixture.
Spoon pumpkin cheesecake dip into a bowl and top with toasted pecans if using.
Serve with cinnamon cookies, graham crackers, or fruit.
Nutrition Information:
Serving Size:
1
Amount Per Serving:
Calories:

1591
Total Fat:

122g
Saturated Fat:

74g
Cholesterol:

365mg
Sodium:

754mg
Carbohydrates:

118g
Sugar:

101g
Protein:

19g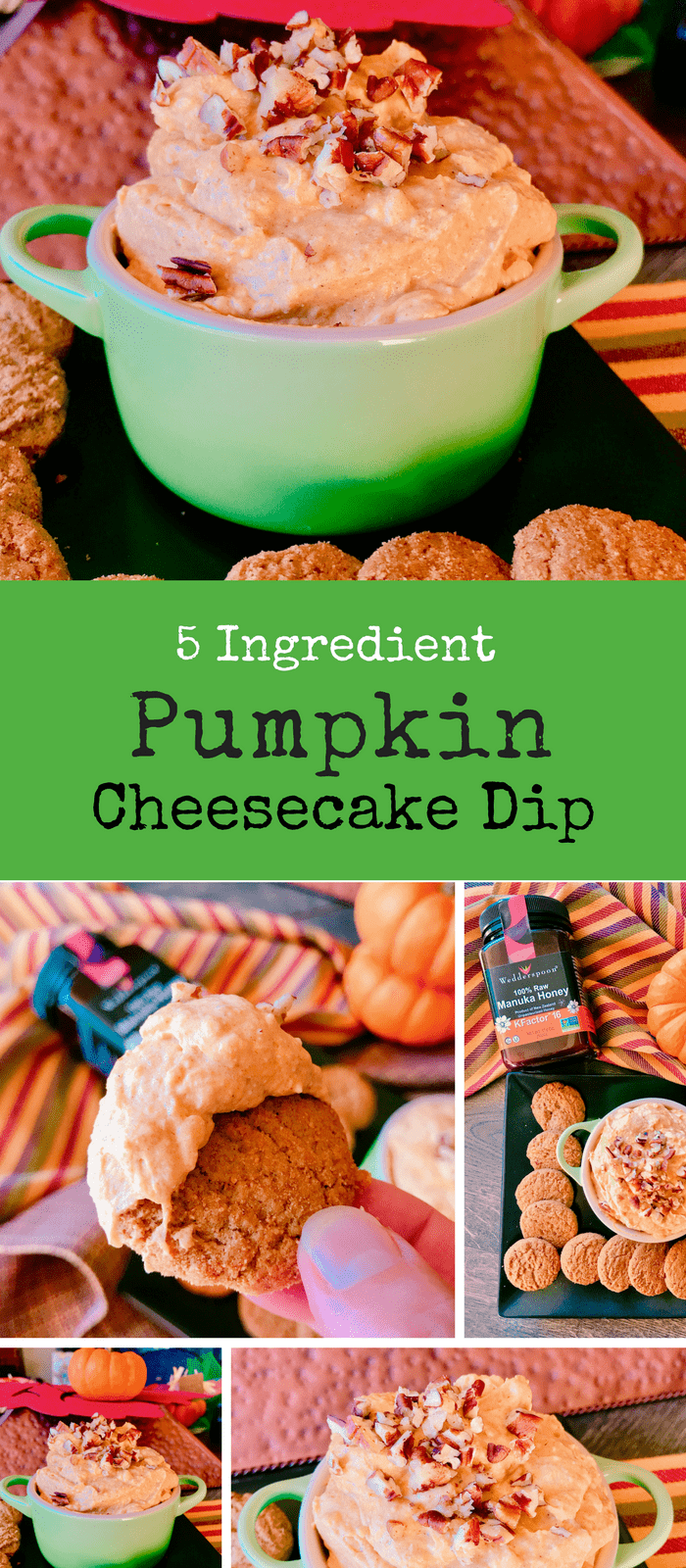 SaveSave