We all know family vacations are important, and when you think about what to do with your family this summer, don't forget about family fly fishing vacations. Fly fishing is a great activity for the whole family, and it can be done anywhere!
United States is home to the best fly fishing locations on the planet. There are dozens of fly fishing destinations in the US that are suitable for you and your family. You can find some of the best fly fishing on quiet streams, roaring rivers, or the Caribbean waters. To help you plan your fly fishing trip, we spoke with the team at Fly Fisher Pro to come up with a curated list of some of the best fly fishing destinations in the U.S.
Fly Fishing Vacations in US

1. The Colorado Rocky Mountains
It's no surprise that Colorado holds a high place on this list. Colorado is a region on the Western Side of the United States. It's surrounded by the Rocky Mountains, which provide great opportunities for world-class fishing. You can find some of the top rivers in the area such as the Colorado River, Gunnison River, the South Platte River, and Eagle River. Although there are other cold-rushing waters running through the state, these rivers offer the best fly fishing experience.
2. Rock Creek, Montana
Rock Creek's fish-rich waters flow for 52 miles through Missoula and Granite County, Montana, southeast of Missoula. This river provides a natural and fun area for trout lovers and is popular for the Rocky Mountain whitefish. The waters are also home to rainbow, brown, bull, and cutthroat trout. You also get to enjoy the stunning view of the river that flows under Montana's endless skies through the Lolo National Forest near Phhilpsburg. To enjoy the best fishing, head to upper Rock Creek and make fishing plans for the morning, afternoon, or evening. If you love camping, you can book a stay at the Cabin at Grassy Knoll or find a camping spot in or around the national forest.
If you want to make the most of your fishing trip and be on top of where the fish are, hire a local guide. Viator has a host of local fly fishing trips you can book across the United States. As a TripAdvisor company, they have high-quality service and valuable users reviews to help book your tours and activities.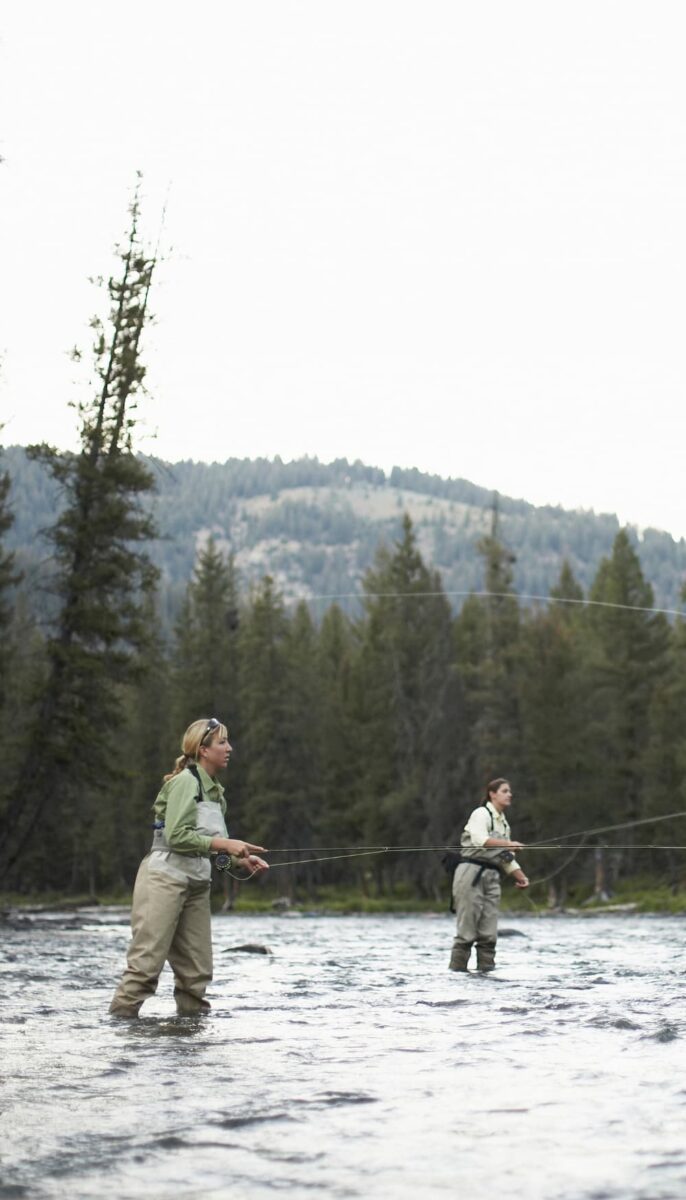 3. Florida Keys
If you no longer fancy trout fishing, there's nothing better than having a good day of saltwater fishing. The best areas for saltwater fishing are the coastal regions of Florida and Florida Keys. Waters from these regions give you a chance to connect with large bonefish, Snook, Permit, and Tarpon. You can chase these species throughout all seasons of the year. Tarpon's best fishing seasons are in late winter and early spring, whole Bonefish are more available in late summer. On the other hand, Trophy fish are migratory. Therefore, regardless of the time you plan a trip, you will always catch some mighty saltwater fish in Florida.
For more Florida vacation ideas, see Our Guide to the Best Family-Friendly Florida Beaches.
4. South Fork of the Snake River, Wyoming
The river gets its name from how it snakes across south-eastern Idaho and flows into Wyoming. It then glides past a resort known as the Jackson Hole. Anglers visit here for fly fishing on the South Fork of the Snake River. It is home to some of the largest cutthroat fisheries. When you are not caught up catching cutthroats, you can visit the Grand Teton or Yellowstone national parks. Alternatively, you can hop on the hiking trails found in this area.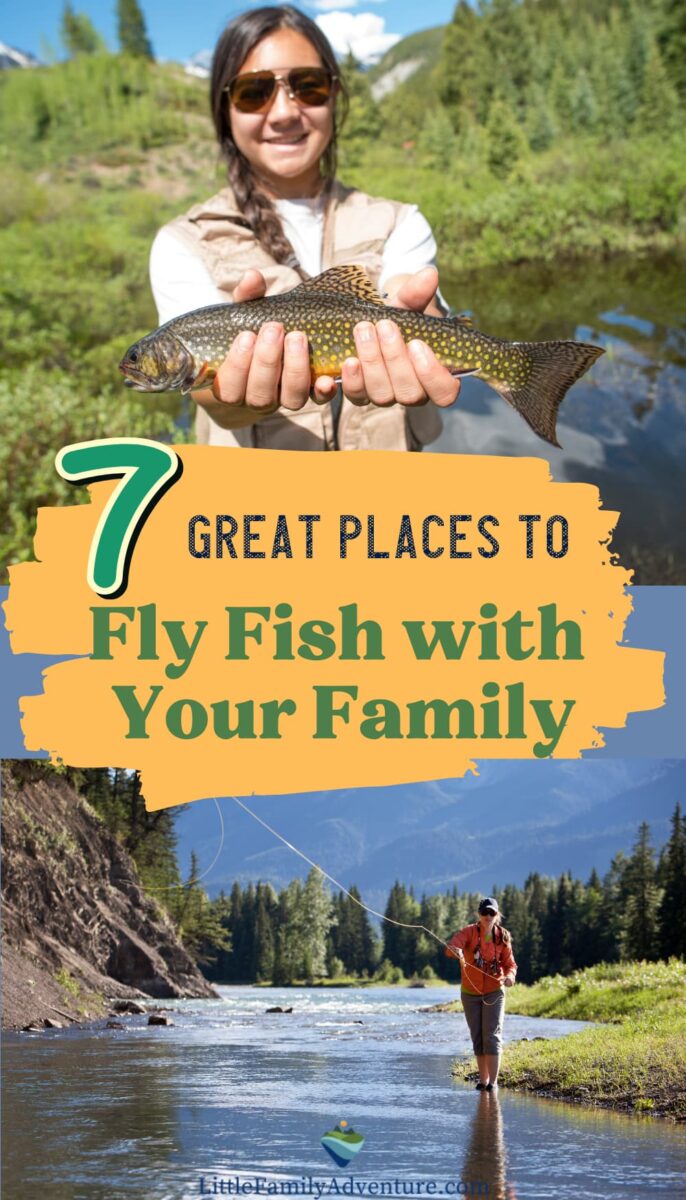 This might be the best family fly fishing vacation destination in Alaska. Brooks Lodge is located at Katmai National park's gateway. It's an ideal destination for independent anglers and those looking for more than just fishing. The lodge is on the shores of Naknek Lake and adjacent to the fishing waters of Brooks River. Nearby is the world-popular Brooks Falls which is home to the best viewing points in Alaska.
6. Western North Carolina
Western North Carolina is often overlooked when it comes to fly fishing. However, this region can provide trout fly fishermen with lots of fishing action. The Great Smoky Mountains and Western North Carolina are the most hidden gems for families looking to go fly fishing. You can catch fish in rivers like South Holston and Nantahala. These rivers in combination with streams running along the pristine (Appalachian Mountains) guarantee great fishing times.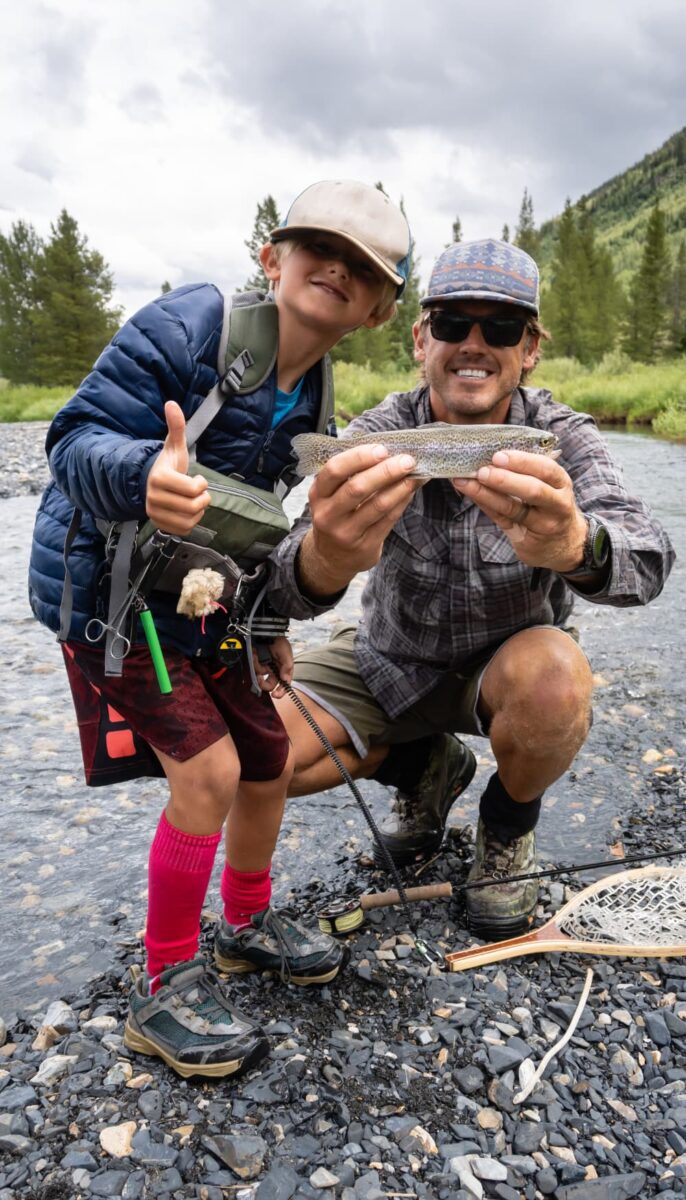 7. Central Pennsylvania
Central Pennsylvania is the perfect fly fishing destination hidden among the hustle of East Coast. It's a hidden gem of top-class trout fishing. Thankfully, you just have to drive for a few hours from the major cities. There are lots of clear water streams filled with trout fish. Central Pennsylvania is home to hundreds of spring-fed creeks and drainages that provide opportunities for you to catch brook, brown, and rainbow trout. Some of the popular streams include Penns Creek, Spring Creek, the Little Juniata River, and Bald Eagle Creek. These streams provide a consistent supply of trout fish all year round.
Although fly fishing is seen as a sport, it's certainly special because of the moments you spend with your family catching fish. The best thing about fly fishing is that it offers you so much fun and memories are made just by being on the water.
If you're looking for an outdoor-focused family vacation destination start here or find another spot on this list of fly-fishing locations here and get your line wet!
If you find this article helpful, kindly leave a comment and share it.
What more outdoor family adventure travel ideas? Read more about: