Vacation time is almost. Many of you are probably planning to travel by airplane on a well deserved family vacation. During your planning, it's important to plan for the trip to and from your destination. The old saying, "It's not about the destination, but about the journey" is very true, especially with kids. Traveling to your destination is the beginning of what could be a great vacation or a harried experience. When flying with young children, it's important to prepare children on what to expect and get them ready to enjoy the flight.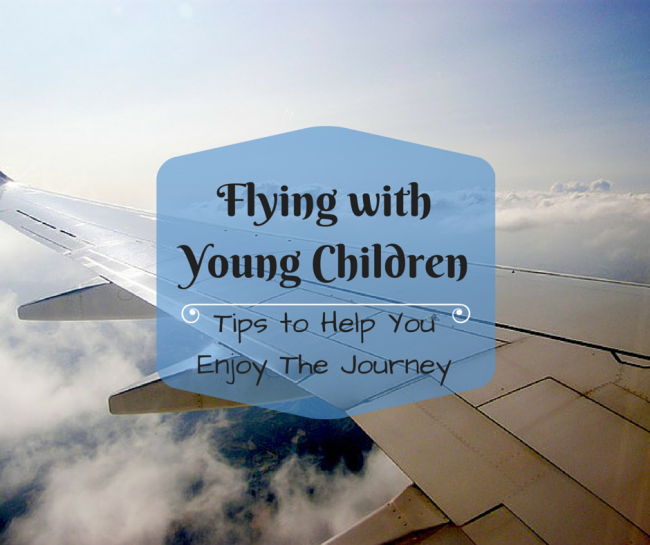 Without a little preparation, you may have a VERY unhappy child on a flight that results in you wanting to pull out your hair. Here are a few tips to help you enjoy the journey and get you to your destination happy and started on a great family vacation.
Before You Leave Home
Explain to the child what to expect at the airport, such as crowds, standing in lines, security procedures, etc.
Go to the TSA website and find out what you can and can't bring through security, especially as it relates to a child. Print a copy of your rights in case you or your child has to undergo a secondary screening.
Explain to your child what to expect on the flight. Making a game out of it is a fun way to avoid apprehension and build a sense of excitement for them.
Pack a small activity and snack bag for each child. Include a favorite stuffed toy or other "security blanket", snacks, empty drink/sippy cup or bottle (to be filled once you are past security), new toys, activity books, etc. Include a variety of items to entertain your child at the airport and in the plane.
When you get to the airport
Reassure your child that TSA employees are friendly people who are there to make the trip more fun. Review the TSA screening process so they recall what to expect.
If there is a family line at the checkpoint, use it. It will make things much easier.
Walk around the airport to burn off some energy and explore. Several large airports even have indoor playgrounds. Let the kids have fun ad enjoy the experience.
While On Board
Get your child situated with their activity bag and security blanket or stuffed animal.
Remind your child that this is a public place and we need to be respectful of others.
Prior to takeoff, provide something to your child to help their little ears equalize to the cabin pressure. Drinking from a bottle, sucking on a piece or candy or lollipop, chewing gum, or ear plugs are all good ways to help ease ear pain from changes in cabin pressure as the plane ascends or descends.
Be respectful of the other passengers as a parent. Most will be understanding with a disruptive child, within reason. Most of them have gone through the same thing themselves.
If another passenger makes a simple, respectful request to control your child's behavior that is intruding on their "space," like kicking their seat, please be respectful and not defensive.
Following these simple tips will help you enjoy your flight and start your vacation on a happy note. I have been flying with my children since they were very little and have found these tips to be really helpful. Try them for yourself and you'll find that your journey is happier and more pleasant. You'll be starting your vacation on a positive note and will be ready for an amazing family adventure!

This article contains links to Amazon where I am an affiliate. For my full disclosure statement, click here.