Do the people in your house ask just how many cups in a quart? I know I ask myself this question ALL the time! My kids do too! No matter how often we review and/or look up liquid measurements when we are baking and cooking, the question always comes up.
How Many Cups in a Quart?
If you are like us and looking for how many cups in a pint, cups in a quart, pints in a quart, or how many quarts are in a gallon you are in luck! I created a printable that now lives on our fridge with all these liquid measurement conversions. You can print it out too! Then you'll never have to worry about searching for it online or asking Alexa ever again. However, you CAN always come back here to Little Family Adventure for recipes and other inspiration.
Some of the recipes the kids and I enjoy making together include making use of our math skills include:
Growing up I loved getting into the kitchen with my grandmother. Now, as a mom myself, I love getting in the kitchen and cooking with my kids! Cooking teaches them important life skills, but it also helps us connect and spend quality time together. It's our time to tell stories, talk about our day, and crack jokes.
Liquid Measurement Conversions
If you don't want to download the printable and just want to know how many cups in a quart, how many pints in a gallon, how many ounces in a pint, you'll find those just below.
1 GALLON EQUALS
4 Quarts
8 Pints
16 Cups
128 Ounces
3.8 Liters
1 QUART EQUALS
2 Pints
4 Cups
32 Ounces
0.96 Liters
1 PINT EQUALS
1 CUP EQUALS
If you want the really, really quick answer and are a visual person like I am, here are the three questions we ask MOST often when baking and cooking.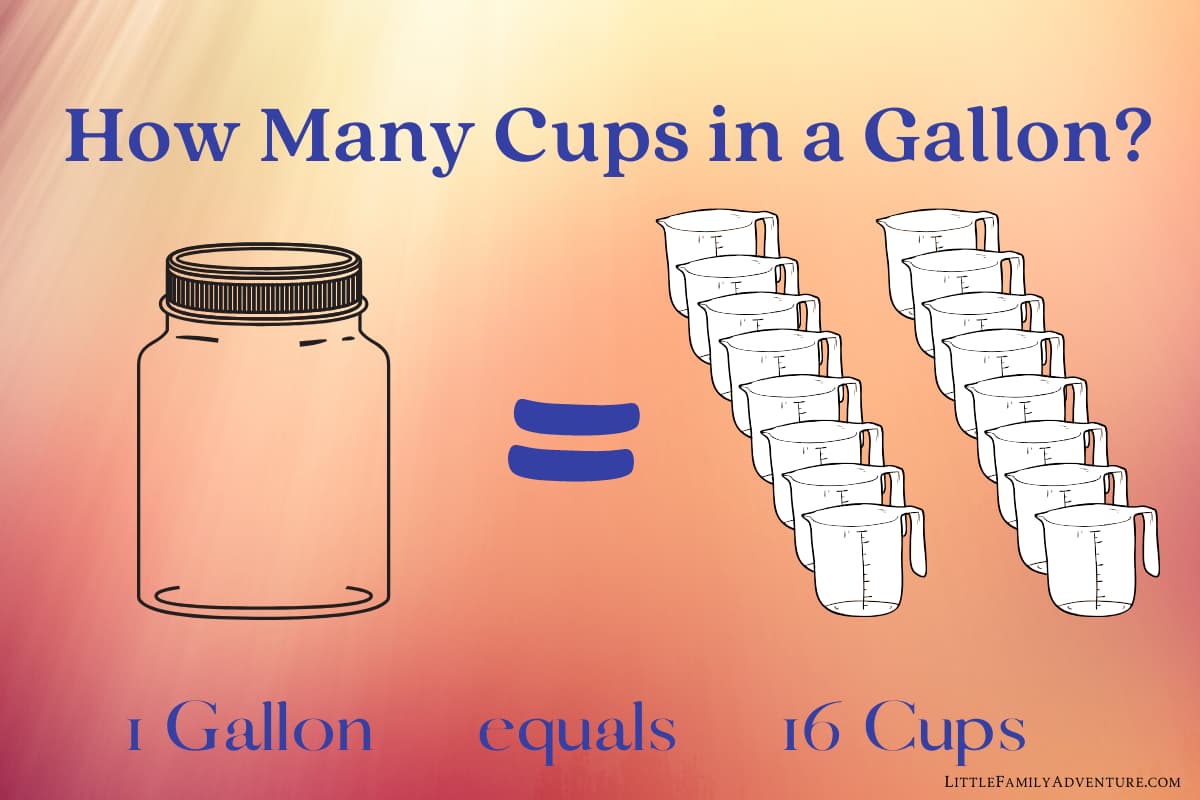 How Many Cups in a Gallon?
There are 16 cups in a gallon.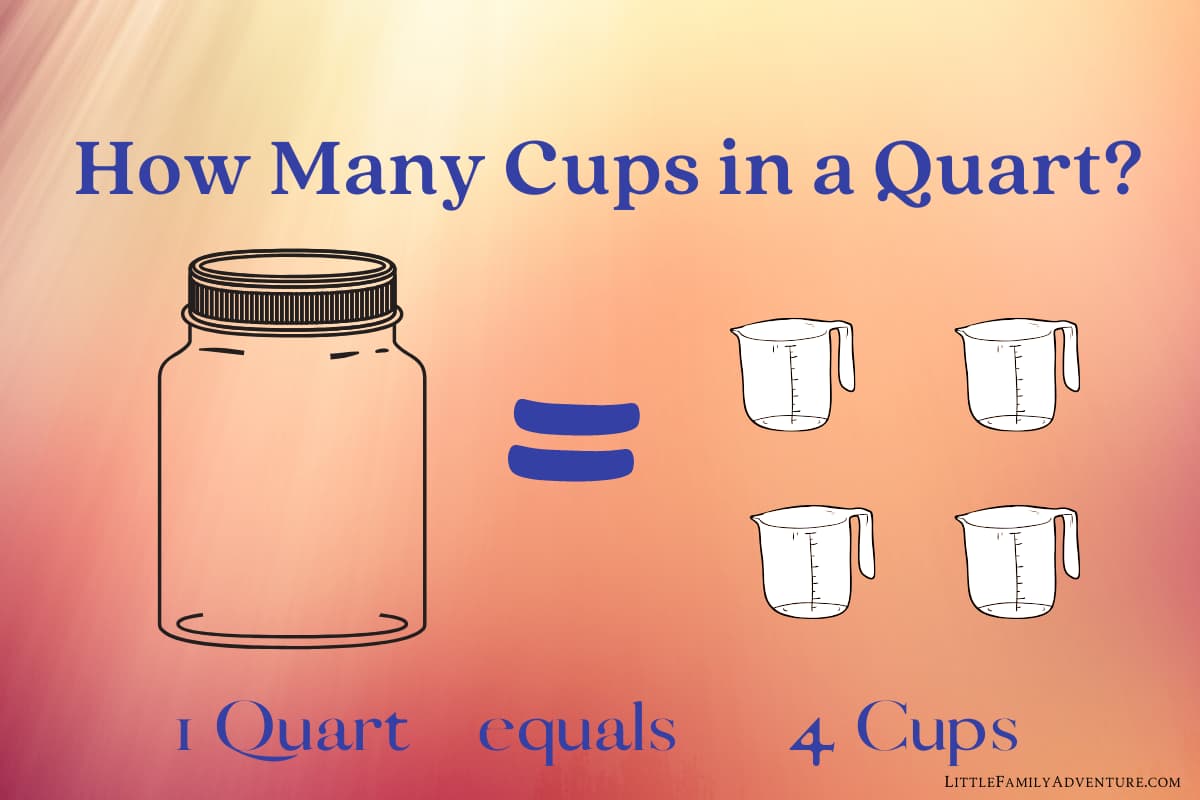 How Many Cups in a Quart?
There are 4 cups in a quart.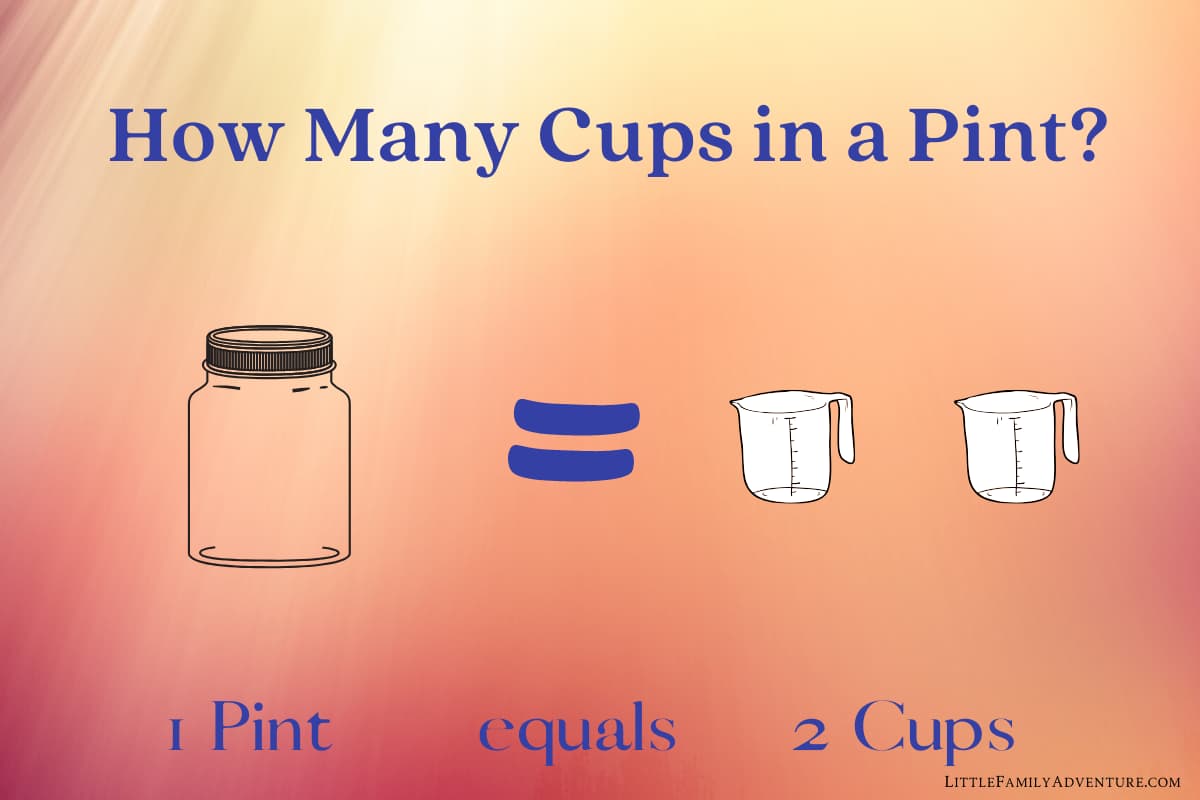 How Many Cups in a Pint?
There are 2 Cups in a Pint.
Print this liquid measurement conversion chart and stick it on the fridge for easy reference.