This strawberry fruit roll ups are made with just one ingredient, fruit. There's no sugar added, no preservatives, no artificial colors, nothing. Just pure, simple, and delicious fruit. Why would I want to give my kids fruit roll ups filled with preservatives when I can give them one with 100% real fruit? It seems like a no brainer. Don't you agree?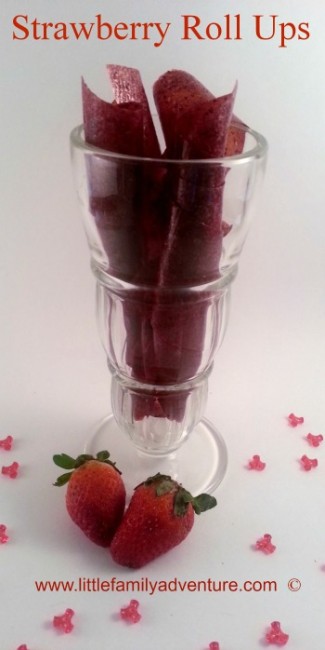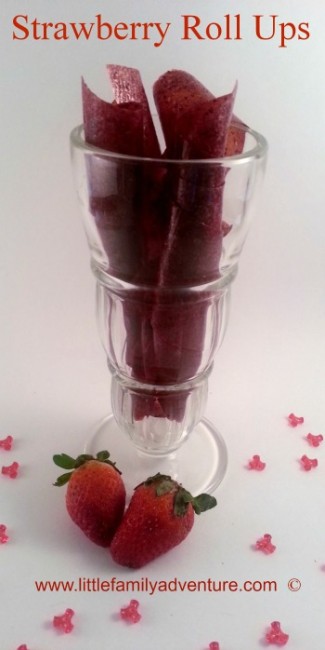 The kids and I made Strawberry Fruit Roll Ups with some berries in the freezer. We thawed them and tried them out. OMG! They were great and the kids loved them. Actually I ended up making a run to the store for more strawberries because the kids ate the first 2 trays of fruit leather before I could get any photos. If that's not a testament to how good they are, I don't know what is.
The hardest part of making fruit roll ups is the waiting. I don't have a food dehydrater. I used my oven on the lowest setting, 175 degrees, and slowly dehydrated the strawberry puree. It tool about 4 hours. See why it's the hardest part. My house smelled like strawberries all morning. Not a bad thing, in my opinion.
You can easily substitute any kind of fruit and make the fruit roll up of your choice. Mango, pineapple, apple, black cherry, etc. So what are you waiting for? Go make your favorite flavor today!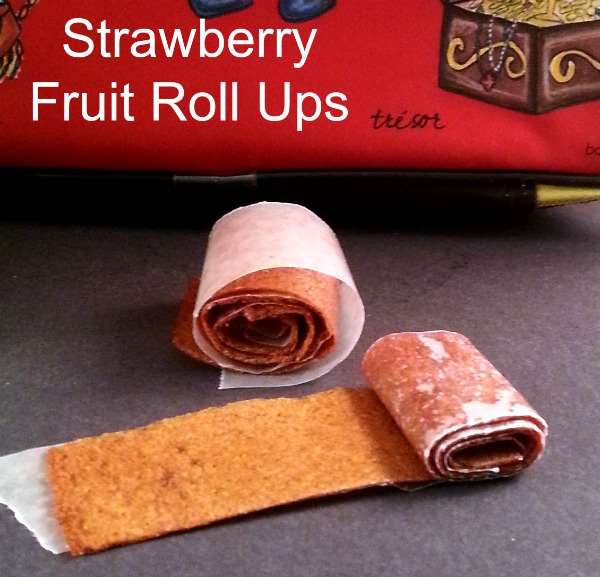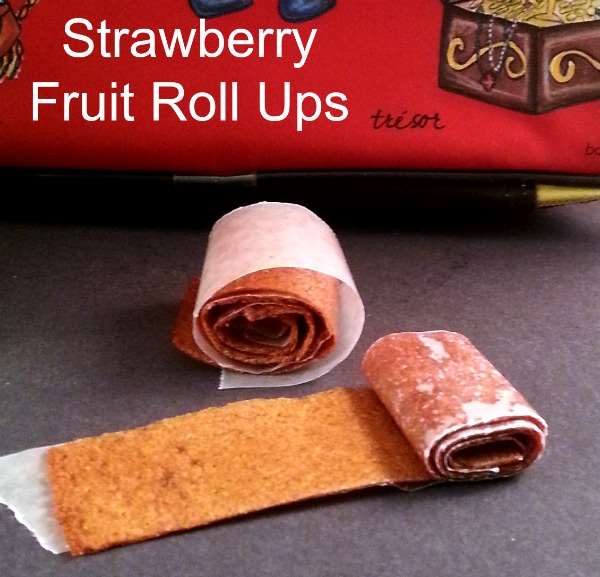 Homemade Strawberry Fruit Roll Ups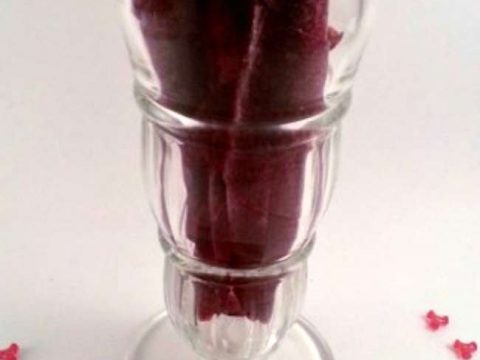 Total Time
4 hours
5 minutes
Instructions
Preheat the oven to 175ºF.
Line two baking sheets with silicone mats or parchment paper.
Trim the tops of the strawberries and place in a food processor or blender.
Puree strawberries until smooth.
Divide the puree evenly between the two pans. Use an off-set spatula to spread the puree evenly to about an 1/8 inch thickness.
Bake for 3 to 4 hours. Rotate the position of the pans (top/bottom rack) every hour.
Fruit roll ups are done when the puree is dry to the touch and the bottom is dry.
Remove the roll ups from the oven and allow to cool.
Place a piece of wax paper on top of the roll ups. Peel off the wax paper and the roll up together.
Cut the sheet into long strips and then roll up the strips.
Notes
Baking time will vary greatly. Check the roll ups after 3 hours have passed. Then every 10 minutes afterward until roll ups are dry to the touch and still pliable. If roll up gets too dry, you can eat the roll ups as fruit crisps or rehydrate by brushing on water with a pastry brush, then dehydrating again.
Stay in touch on Facebook, Twitter, Pinterest, and Google+ for all of the latest updates.