Ready to head outdoors this summer? You definitely won't want to miss our summer gear and adventure guide sponsored by Fenix. This season, we partnered with these featured brands to bring you gear, clothing, and adventure ideas well suited for new family adventures this summer.
Adventure travel still looks a bit different these days. Yet, many families are getting outdoors together and exploring in new ways. So this summer, we've gathered outdoor gear, clothing, swimwear, footwear, travel accessories, books, and destination ideas that get families outside everywhere from the campground, mountains, and lakes to your own backyard. There is no adventure too big or too small when you are with family.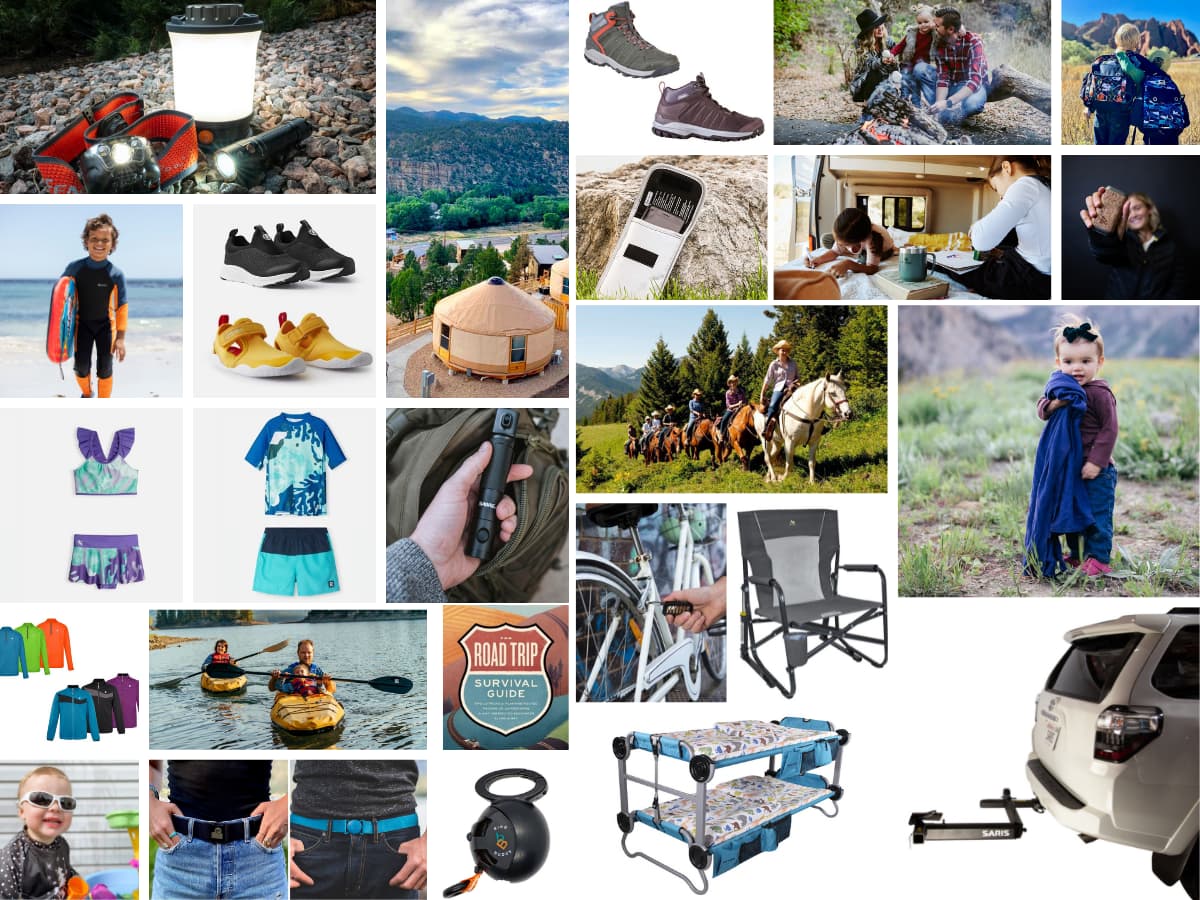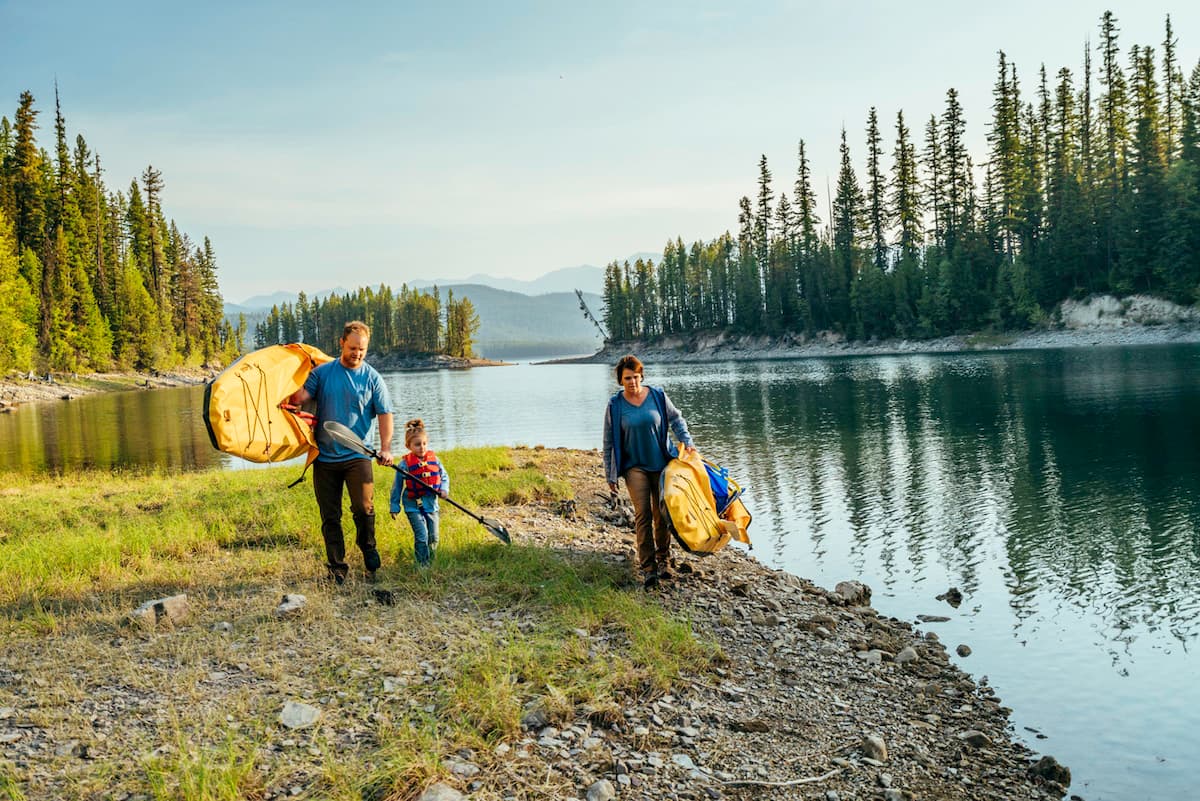 For more great gear ideas, be sure to also check out our Outdoor Family Spring Gear Guide.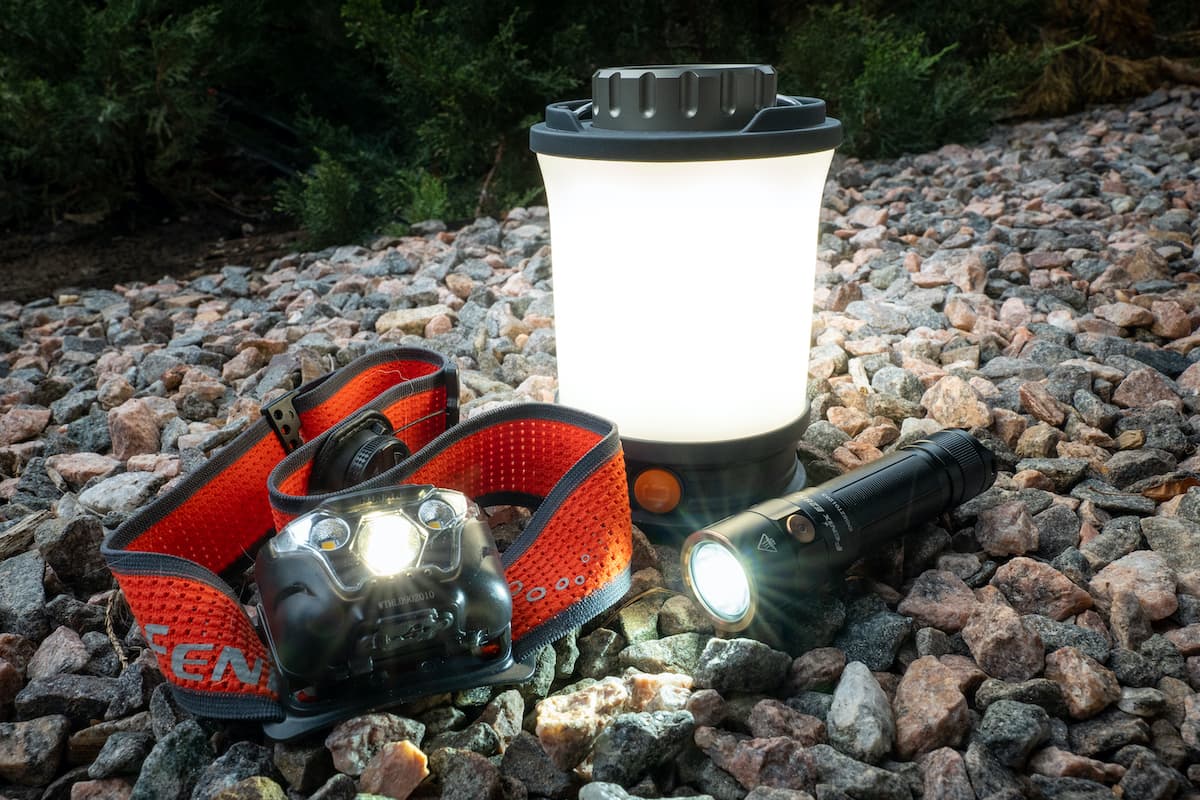 Outdoor Lantern & Lighting from Fenix
Light up the night, your campsite, RV, or outdoor dinner table with this outdoor products from Fenix. Gone are the days of dragging heavy camp flashlights, lamps, lanterns, AND the fuel or heavy D cell batteries.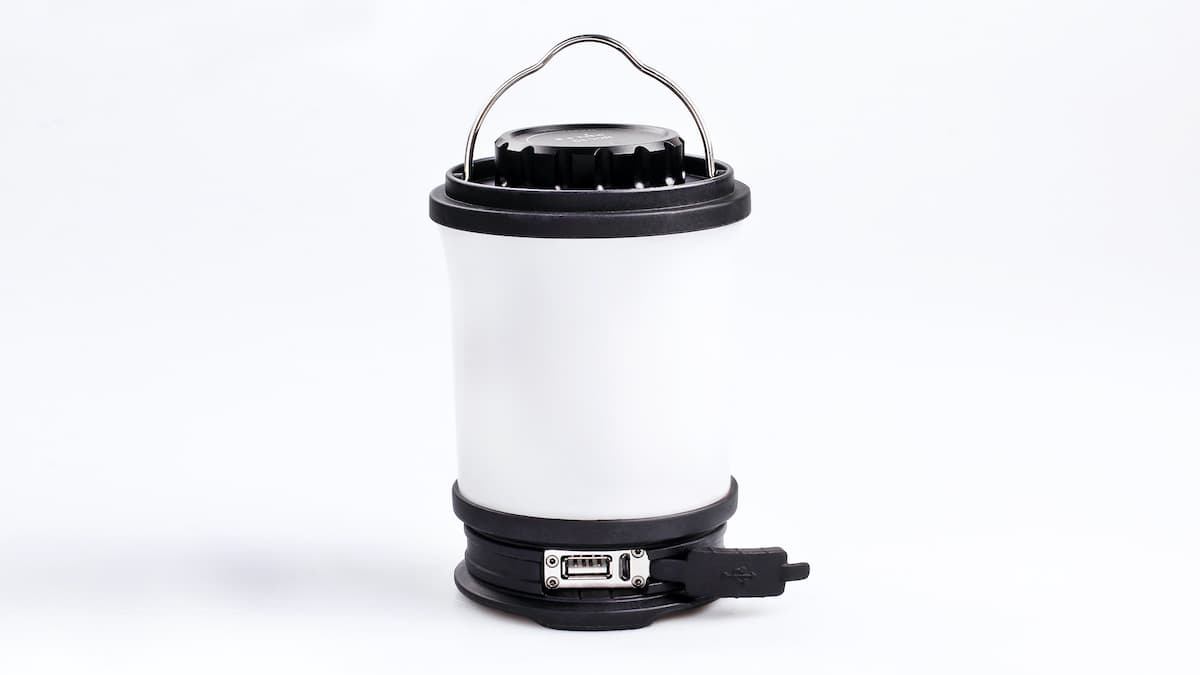 Fenix CL30R Lantern – For all-around use, this rechargeable lantern with a micro-USB port is perfect. This 5.4" tall lantern is designed with 5 brightness settings and puts out a max of 650 lumens over 115 feet (diameter). I love that this lantern is waterproof and has multiple options to hang off the ground; tripod socket and hanging lanyard. For emergencies, this lantern also has a flashing light mode.
Learn more about this lantern on Fenix Lighting.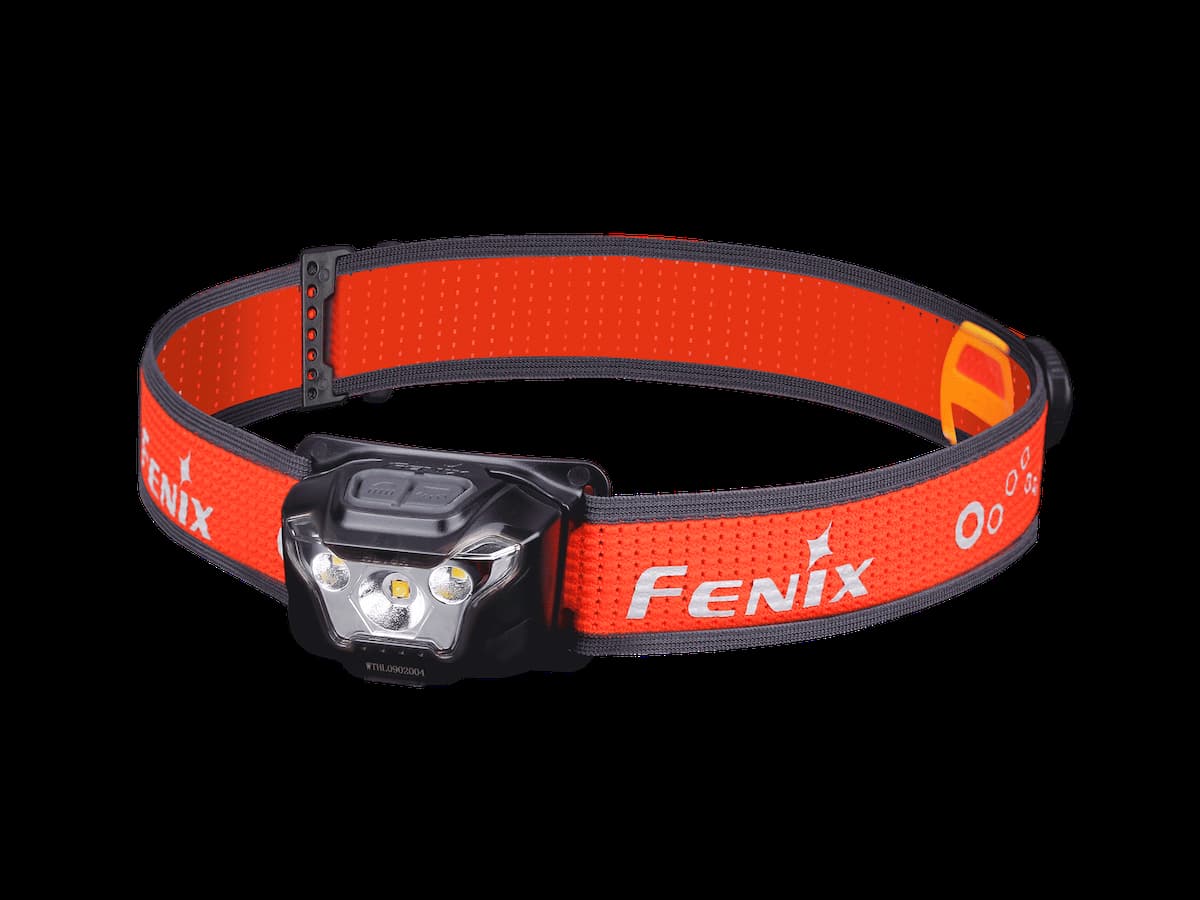 Rechargeable Headlamp – If I have to choose just one type of light to take camping, it will always be a headlamp. The HL18R-T headlamp by Fenix is lightweight, rechargeable, and easy to adjust with just one hand. Great for use while cooking, reading, walking to the bathhouse at night, running in the early morning, or exploring caves. Great for kids too!
Find this headlamp at Fenix Lighting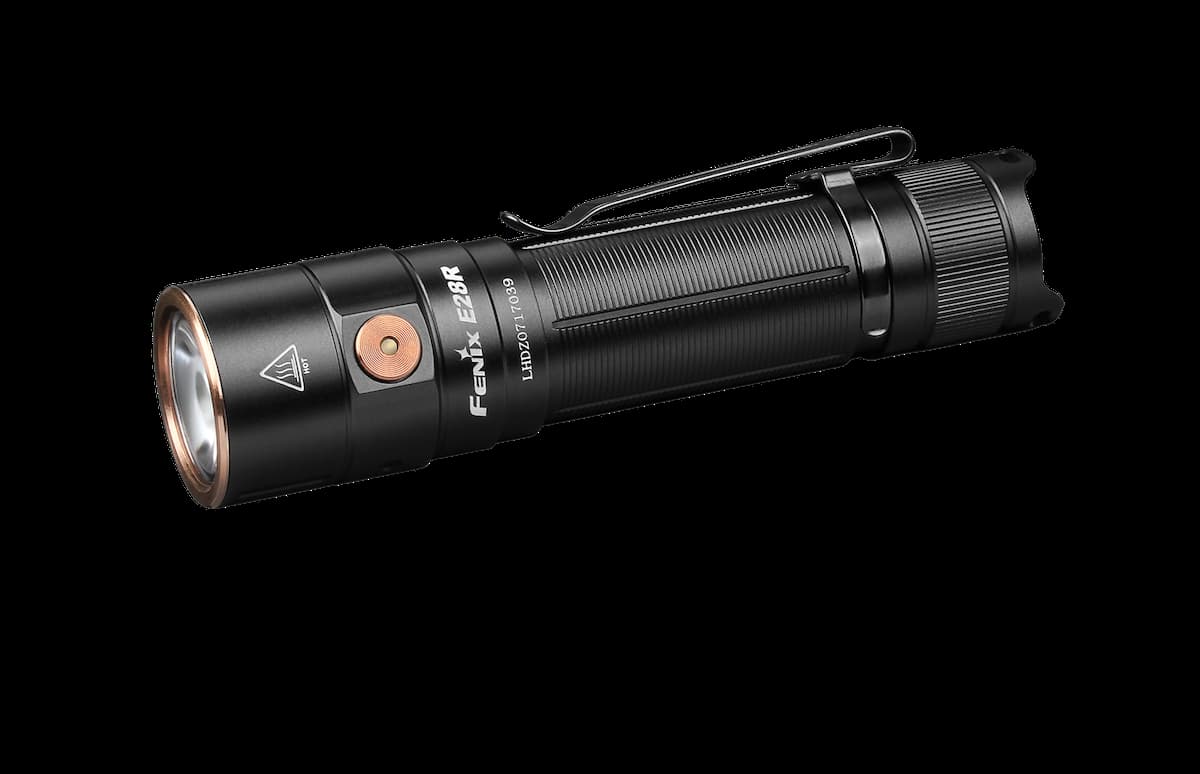 Rechargeable Flashlight – A good, compact flashlight is essential at home, in the car, and while enjoying the outdoors. The E28R flashlight by Fenix may be small (4.29" long) but it's a powerhouse with 5 brightness levels outputting 1500 lumens up to 656 feet. Waterproof and dustproof made it extremely durable.
Shop Fenix Lighting Here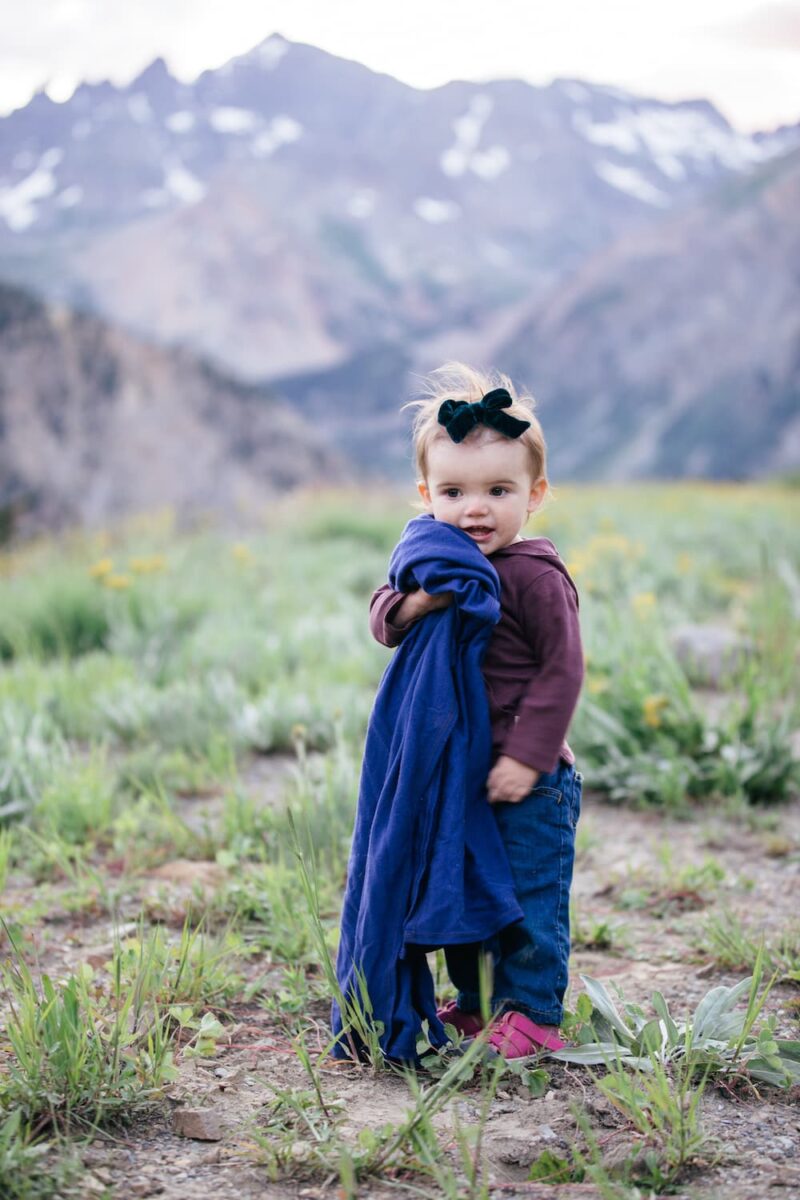 Adventure Merino Wool Blanket by Ikslpor
Be adventure ready with this Adventure Merino Wool Blanket from Ikslpor. This 48"x48" blanket can go anywhere you do this summer. Pack it up and use it on park picnics, as a towel, snuggle up around the campfire during your next camping or RV trip, or take it to the beach, road tripping, etc. This really is the BEST travel blanket because it's lightweight, naturally odor resistant, and moisture wicking. Plus it's super soft! The usages are limitless with this wool blanket.
Designed in Wyoming and made in the USA. Ikslpor uses 100% ZQ certified merino wool that is cleaned and dyed in a Bluesign approved mill. Available in two colors; navy and teal.
Find it on Iksplor

Family Dude Ranch Vacation
Dude ranches are the original all-inclusive vacation destination. As families look for a safe destination to enjoy together, more are discovering just how much fun a dude ranch can be for the entire family. A dude ranch provides an opportunity to get back to nature, experience the West like never before, and travel again safely. Ranches can be all-inclusive making it perfect for travelers seeking to get away from the crowds. Many ranches offer the ability to rent out the entire ranch for a family reunion too.
When on vacation, everyone should have fun! Ranches offer activities for every age and I'm not just talking about horseback riding. Ranches may offer hiking, fishing, rock climbing, fat tire biking, gourmet meals, wellness activities, and so much more. If you are seeking a multi-generational family trip, this is definitely a great opportunity to reconnect with family.
Visit the Dude Ranchers Association website and find a member ranch to begin planning your next family vacation.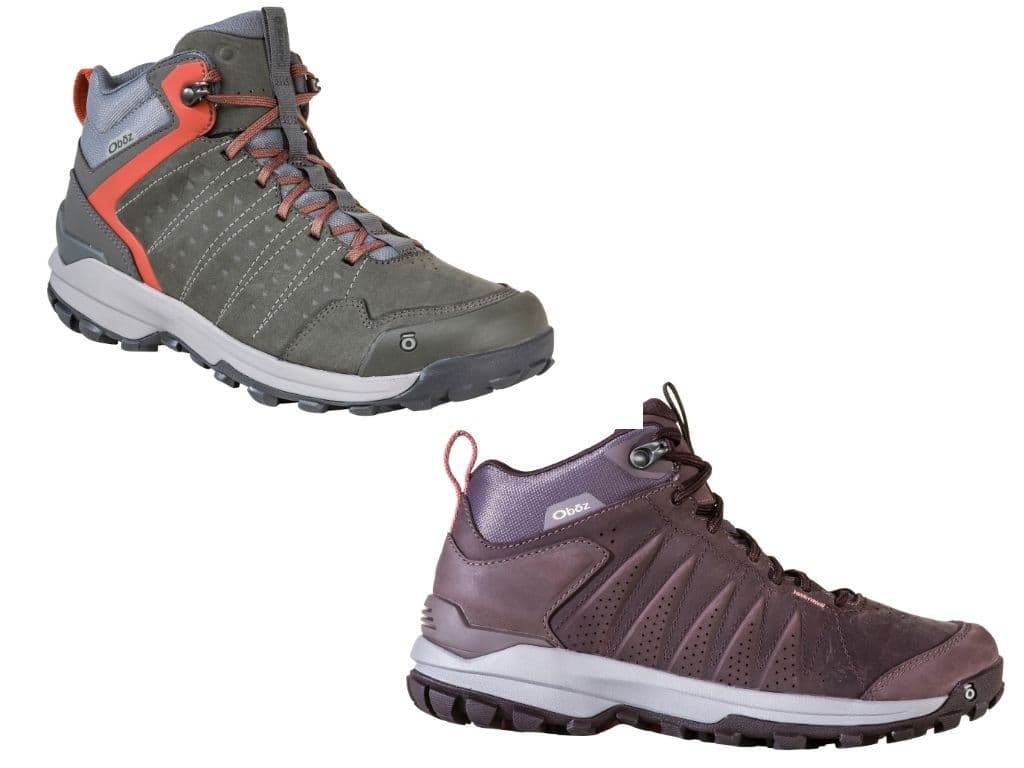 Sypes Mid Waterproof Hiker by Oboz
Is it time for new hiking boots? When it comes to eco-friendly durability, fit, and comfort, our top picks this summer for men and women are Oboz's Sypes collection. Their trail-tested Mid Waterproof hiker gets high marks for performance and comfort. I found them to be lightweight, extremely durable, and keep our feet dry. Thread on the soles provides great traction and grip for a great all around hiker.
I love Oboz's use of recycled materials in these hikers. The laces and quick drying interior webbing are made with 100% REPREVE® fibers created from plastic bottles. The unique, proprietary O FIT Insole is made with Bloom Algae's sustainable algae biomass. Fits true to size.
Shop the Sypes Collection on Oboz Footwear.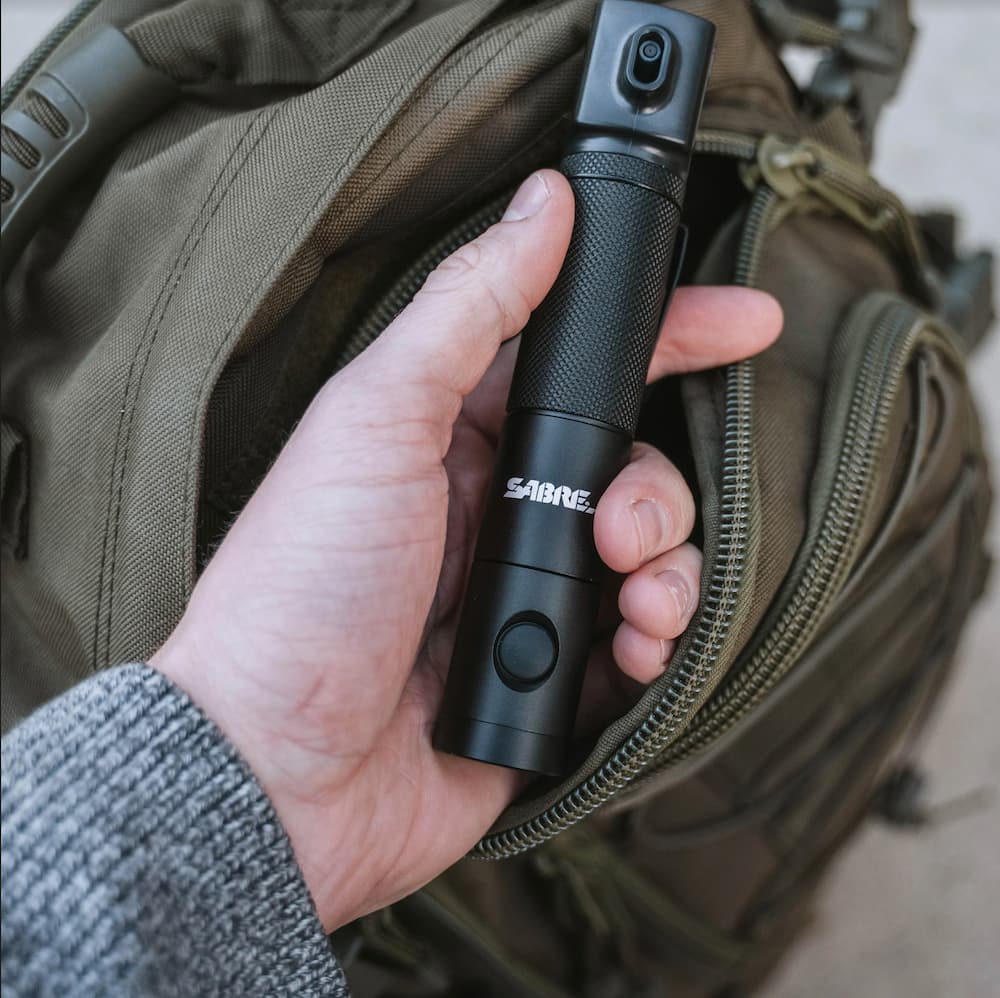 PepperLight by Sabre
As we all get outdoors this summer, remember to put safety first. When we think of getting outdoors, we often think of bears and cougars. But there are others out there we should protect ourselves from too. Sabre, the industry-leader in pepper spray, has a complete safety solution for travelers and outdoor recreationists called the Pepperlight. This part pepper spray and part flashlight, provides a 750 lumen flashlight with an integrated pepper spray canister. Get one for the house, the car, and your hiking pack.
Each canister cartridge contains police strength pepper spray that provides maximum security in a powerful stream to reduce wind blowback and protect from a distance with a 10-foot (3 meter) range. Each contains 25 bursts (5x more than other brands). A lightweight, aluminum housing makes it water-resistant and easy to carry with its removable belt clip.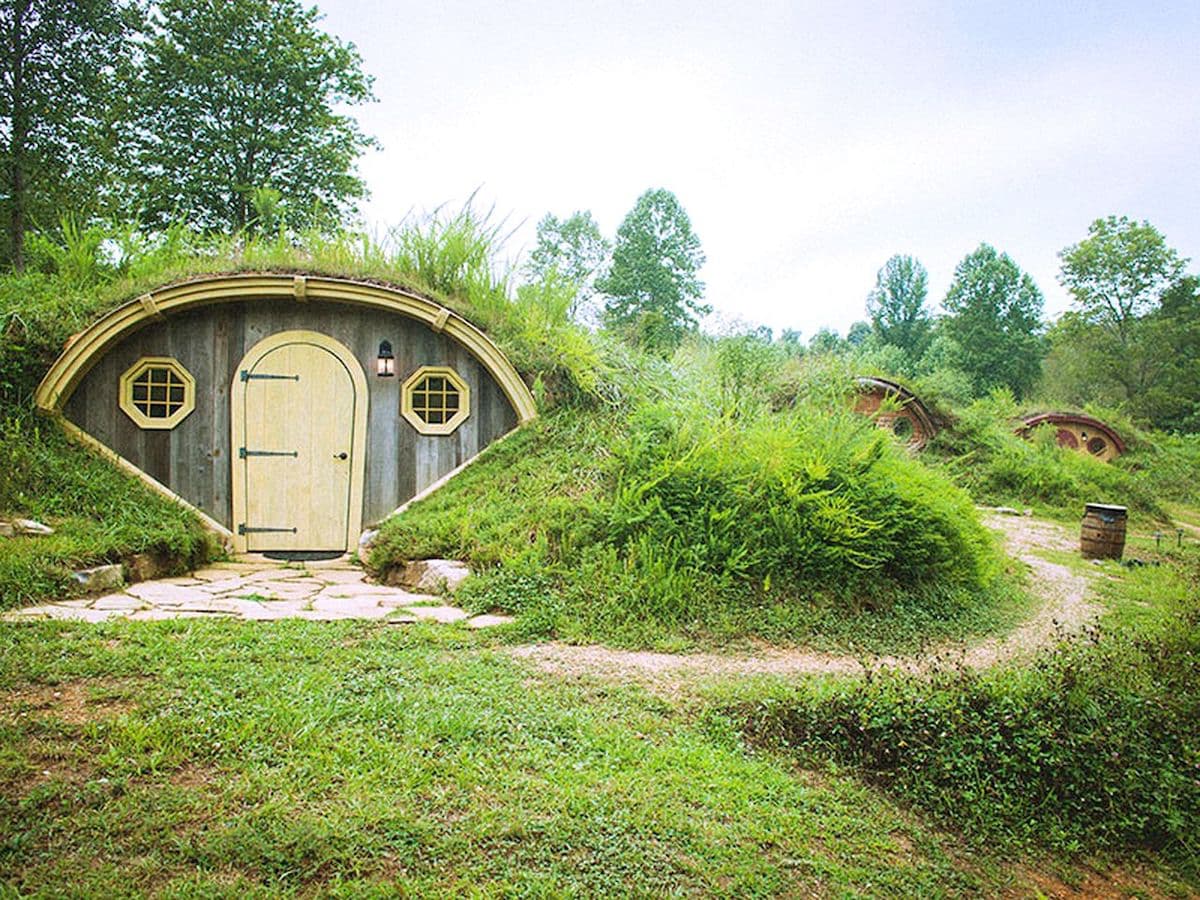 Glamping Rental Vacation
After being cooped up at home, we are all ready for a getaway. Take your next vacation outdoors for a luxurious glamping experience like no other. Glamping Hub is the online booking platform that specializes in luxury outdoor accommodations. On their website, you will find over 26,000 of the most unique accommodations around the globe/ There are 35 different types of accommodations to choose from. Cabins, safari tents, treehouses, castles, and boats are just a few.
With Glamping Hub, sleeping under the stars takes on a whole new meaning! For those hesitant to "rough it" outdoors, this is the perfect way to vacation on your terms. Personally, a stay in a hobbit house is on my bucket list and there's one on a crop farm in Tennessee that I have been eyeing. To book your next vacation, enter your desired location, dates, and number of guests to find thousands of possibilities to make your next adventure a bucket list worthy vacation you've been dreaming of.
Visit www.glampinghub.com to get started.
Pin this for later.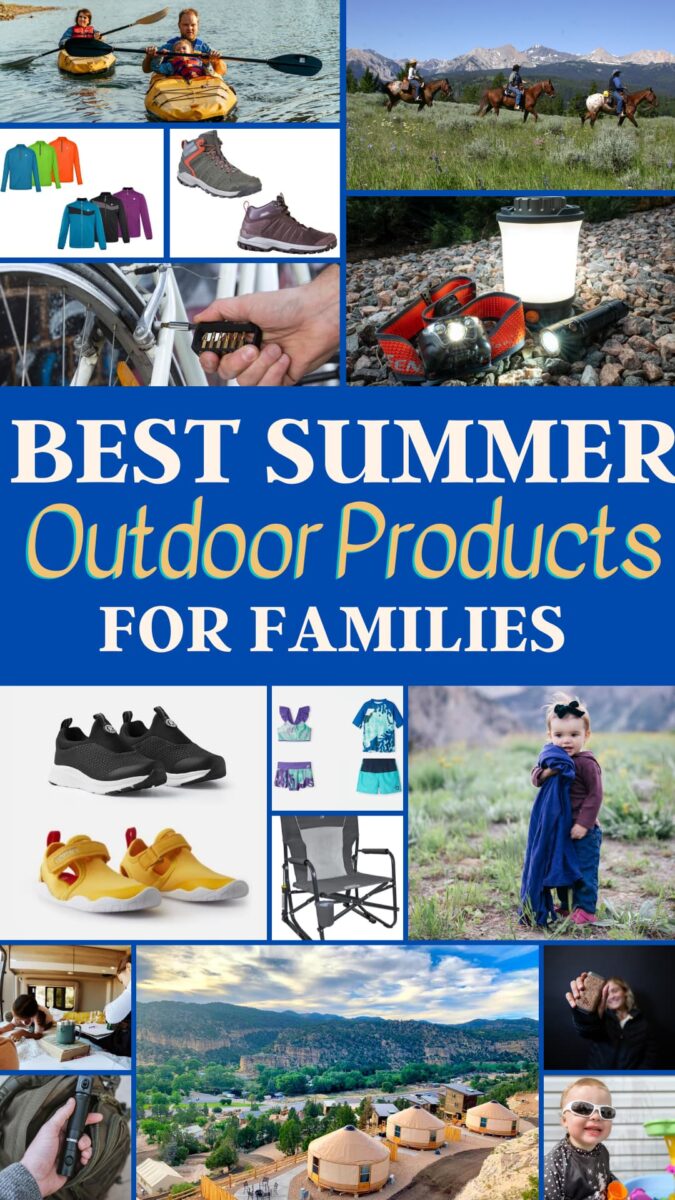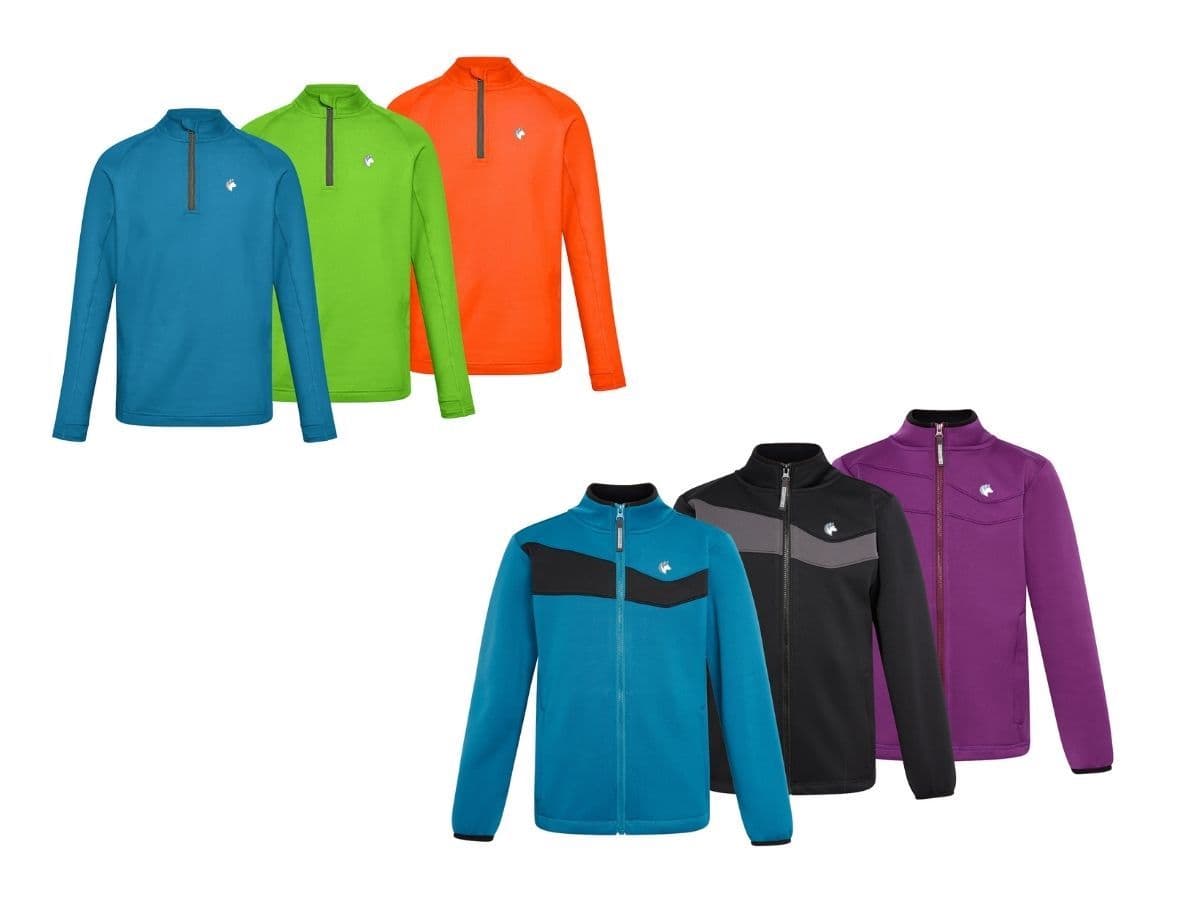 Baselayers and Mid-Layer Fleece from Shred Dog
If your summer adventures have you exploring higher elevations or northern ranges, invest in great base and mid layers. We love SHRED DOG products because you get superior quality clothing without the retail makeup, so up save to up 40% off retail. You can read a review we did on Shred Dog ski jackets last winter here. We love the quality of these products and you can't beat the price!
Foundation Baselayer Top – This ¼ zip long sleeve shirt keeps kids dry and comfortable with a 4-way stretch, ultra-comfortable, moisture-wicking fabric. During colder months, this is a great base layer. Yet during warmer summer months, this is a great wear alone shirt for climbing, mountain biking, and mountain hiking.
Essential Mid-Layer Fleece – This full-zip lightweight jacket is a super-stretchy and moisture-wicking making it perfect for everyday wear. A smooth jersey face and a fleece grid interior trap heat against the body to keep kids warm without any added bulk. During colder months, this can be integrated with Shred Dog's puffer or hardshell for added warmth.
Find the Foundation Base Layer shirt and Essential Midlayer exclusively at Shred Dog. Use code LFA25 to save additional 25% off your order.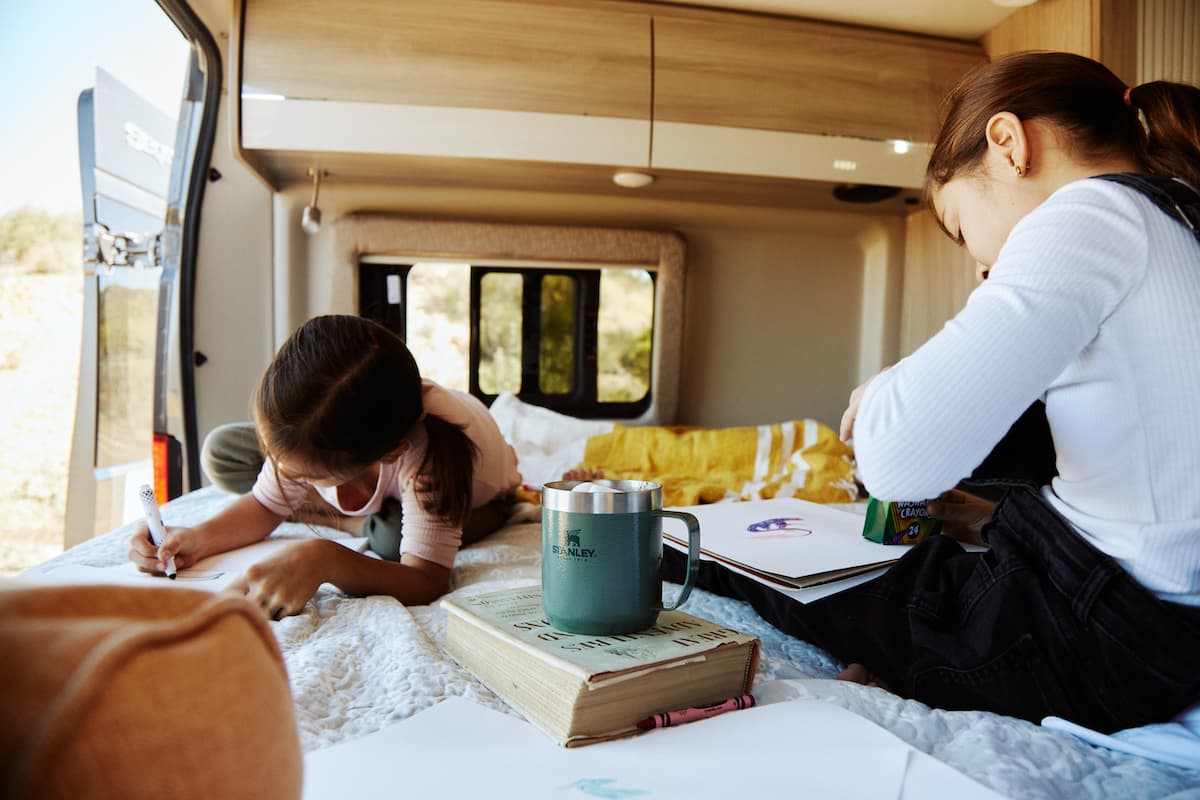 Insulated Camp Mug by Stanley
No morning adventure can start with a great cup of coffee. This Legendary 12 ounce insulated mug from Stanley is just the thing to keep your morning java piping hot. There's a reason we call this mug Legendary. It's made tough with Stanley's double-wall vacuum insulation, so your favorite drinks stay hot (1.5hours) or cold (15 hours iced) longer. The secure press-fit Tritan™ lid also prevents splashes so you can sip easy in the car, on the jobsite, or around the campfire. Dishwasher safe and available in your choice of 5 colors.
Find this at Stanley
Related – Learn how to make the best camp coffee you've ever had! We share 22 ways for you to try.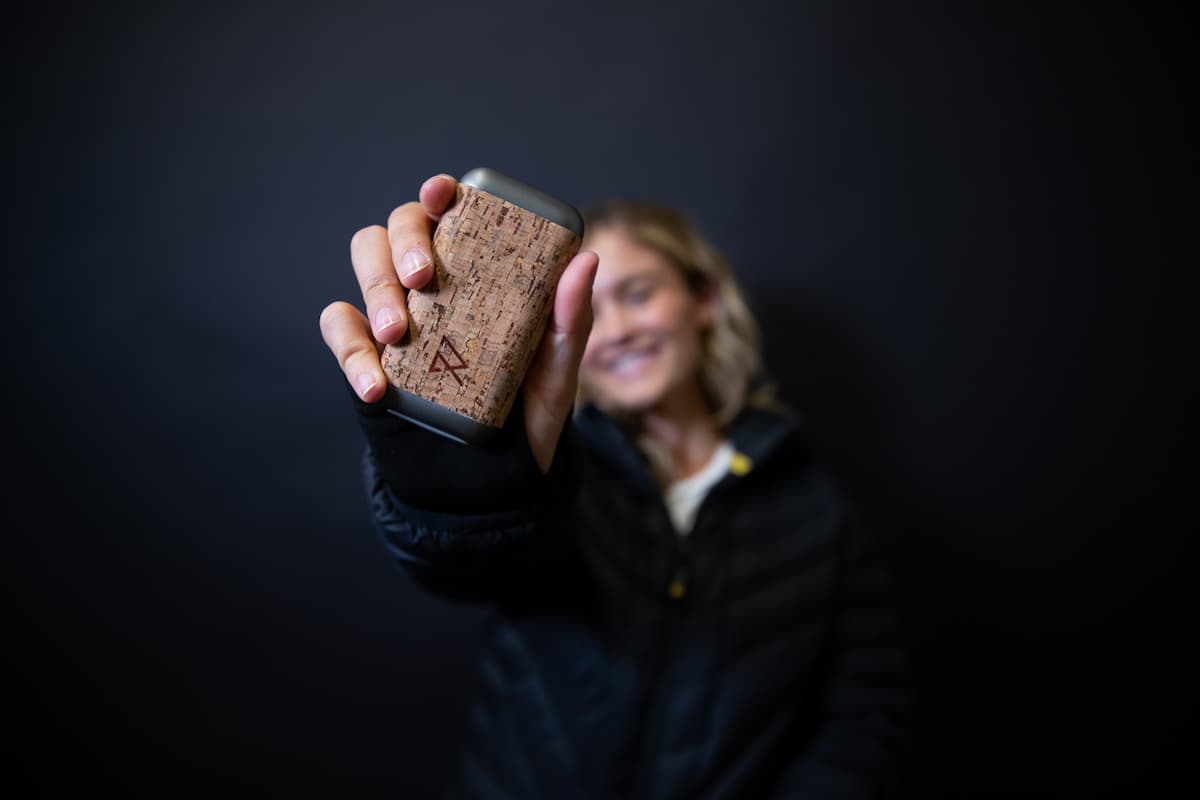 Portable Power Bank and Hand Warmer by Ravean
I don't know about you, but we've got several road trips planned this summer. Electronics like cell phones, tablets, and laptops provide ample entertainment on our road trips. So it helps to have additional portable power banks to keep them powered. Otherwise, we aren't all fighting over the car's two charge ports. I am all about this 2-in-1 portable power bank and hardwarmer from Ravean. This eco-conscious, cork-wrapped charger packs a significant amount of power and warmth for cooler nights. Designed with a 5 volt, 2-amp USBA charging port, it's powerful enough to charge a phone, smart watches, tablets, lap accessories, portable speakers, and other on-the-go electronic devices up to 1.5 times. Unlike other hand warmers, this one is wrapped in an antimicrobial cork compound that makes it soft and really comfortable to hold and fight off that morning chill. Cork also conducts heats over 30% better than other materials plus weighs in at only 5.1ounces. Provides up to 8 hours of heat at 140˚F.
Get it at Ravean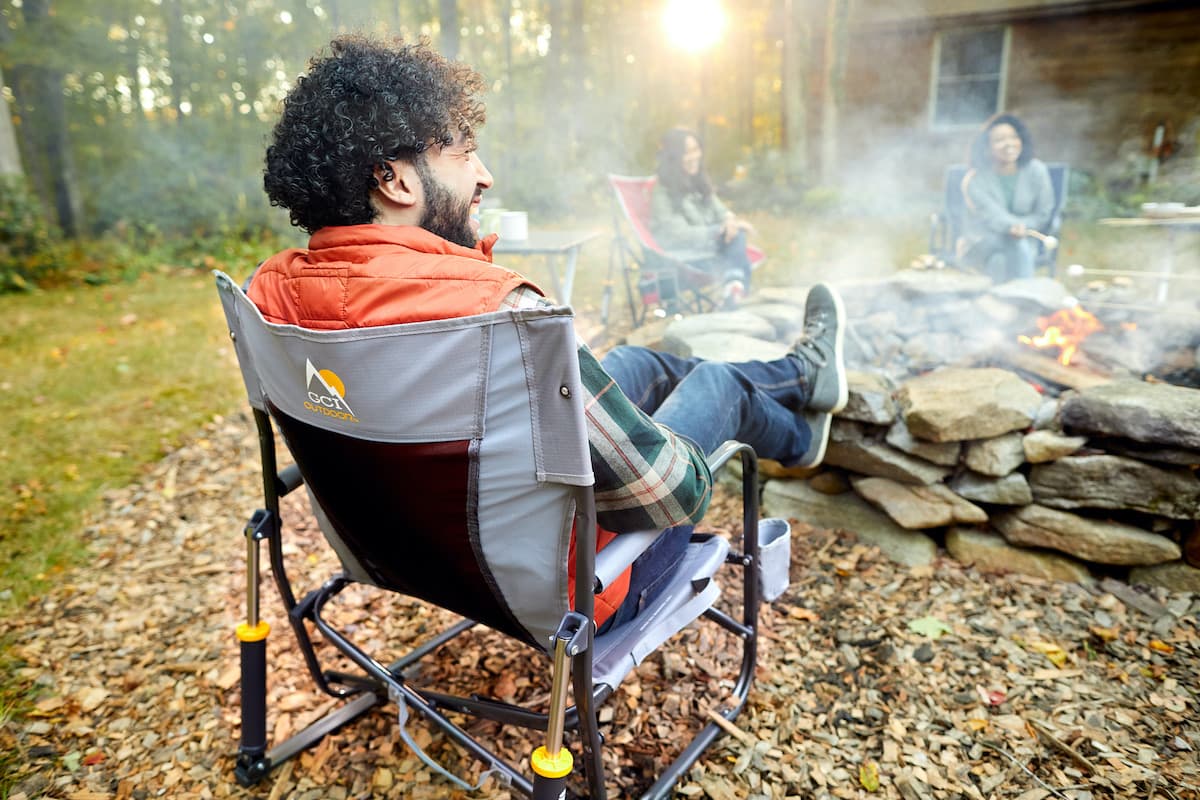 Fire Pit Rocker from GCI
There's nothing better than gathering around a campfire or backyard fire pit with your friends and family to roast s'mores or tell stories. Imagine sitting out under the stars with your favorite beverage in hand. Now elevate that experience with the Fire Pit Rocker from GCI Outdoor. Equipped with patented Spring-Action Rocking Technology, you'll enjoy a smooth rocking motion on nearly any flat surface (grass, sand, light gravel, etc). It will be just like you were on the front porch, but better! We love that with Eazy-Fold technology, this chair folds flat for easy transport and storage making it perfect for camping, RV, backyards, and summer sports sideline viewing. This chair is extremely comfortable and the perfect thing to relax in about spending the day outdoors. Limited lifetime warranty
Get it at GCI Outdoors

Wet Tech Rescue Pouch by Asorbits
Never again will your cell phone or tablet be ruined due to water damage. Asorbits has created a reusable water damage repair pouch equipped with patented Bone-Dri Technology that sucks the moisture out of mobile devices over just a few hours. Whether you accidentally drop your phone in the lake, spill water on your bag and phone (this has happened to me) or a natural disaster causes home or RV flooding, these pouches are a tech-saver. Best of all they are reusable and double as a protective sleeve for virtually any mobile device. Stock up now and be prepared for when you need a phone rescue.
Find this at Absorbits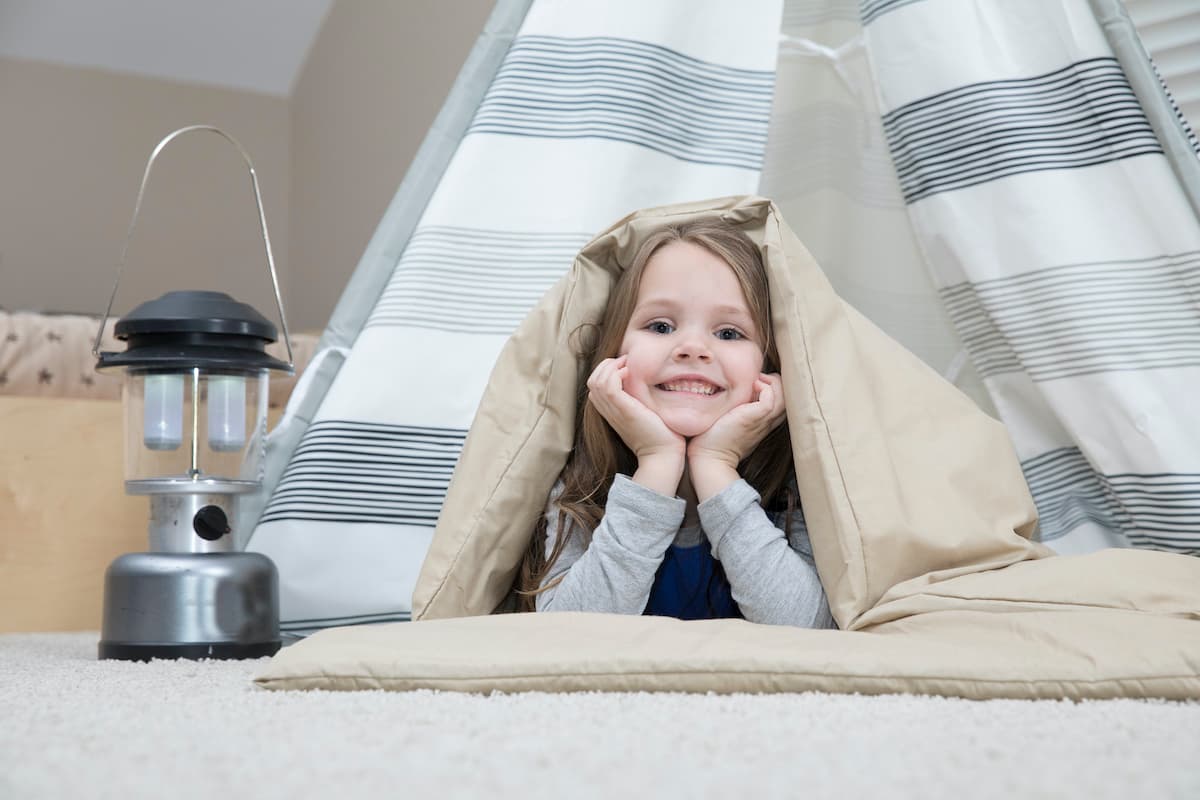 Kids Bunk Beds System with Duvalay from Disc-O Bed
Whether you are camping, glamping, or road tripping this summer, your kids will LOVE Kid-O-Bunk with the luxurious Duvulay. They are perfect for families on the go!
Kid-O-Bunk Bunk Beds- Use this portable bunk bed system as stackable bunk beds, a bench, or 2 single cots. When not in use, store in their convenient stow and go carry bags. We have both this kid version and the adult size bunk bed system and LOVE them for travel, camping and at home. They are great for when we have guests and kids' sleepovers. When camping, they set up nicely inside our tent and really maximizes space. As a family of 5, we often bring one cot instead of getting a hotel rollaway. They are super comfortable to sleep on and I personally like it better than sleeping on an air mattress. Set up is easy and requires no special tools.
Use this link to save 20% Disc-O-Bed
Duvalay Sleeping Bag – Elevate any camping experience with the Duvalay, Disc-O-Bed's luxury sleeping bag that is custom made for use with their bunk bed system. This duvet is attached to a memory foam sleeping pad for improved sleep comfort anywhere. Unlike traditional sleeping bags, this isn't fully enclosed and instead is open on one side for easy in/out. Available in 3 sizes and 4 unique patterns.
Use this link to save 20% at Disc-O-Bed

Tactica M.250 Multi-tool
A multi-tool is an essential summer adventure. Whether you are into cycling, climbing, water sports, or skateboarding, the Tactica M.250 is the ideal toolkit. It's the perfect tool to keep all your gear in top shape, letting you focus on enjoying your next adventure. I like it so much that I have two; one in my car glove box and another in my camping gear box. This compact multitool handles all your screw driver needs with 12 unique hex bits and a 2″ extender. The integrated magnetic holster makes it perfect for the belt, pocket, or garage. Note: If you need a Father's Day gift…. Hint, hint….. Designed in Melbourne, Australia
Find it at Tactica Gear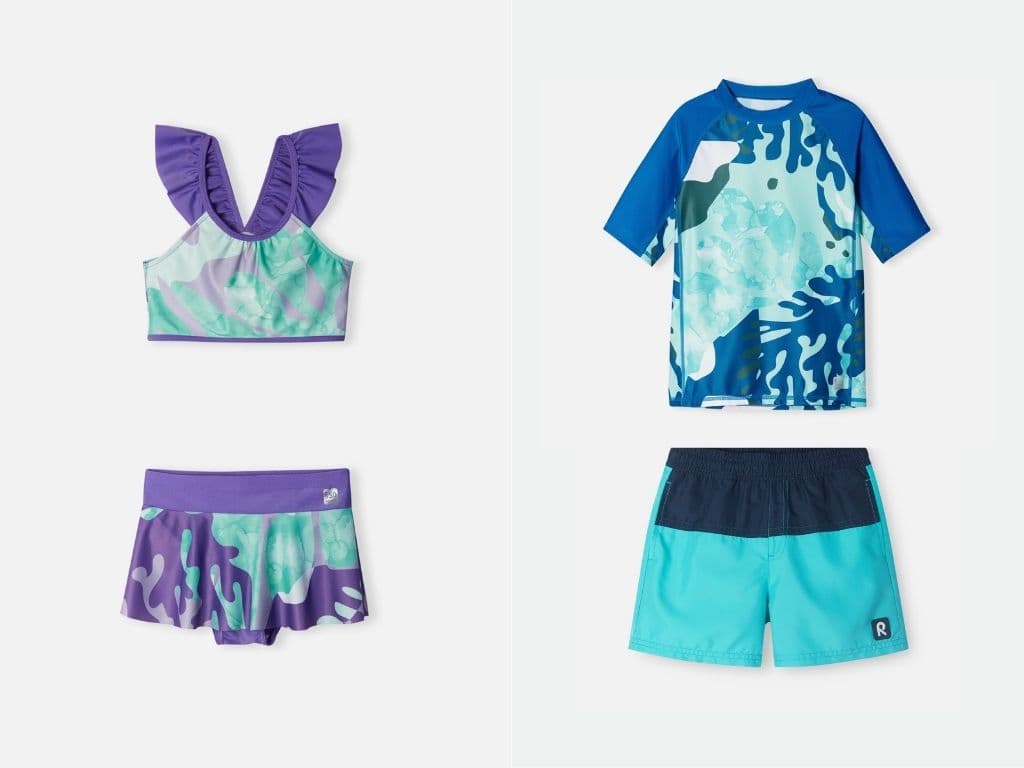 Eco-Friendly Swimwear by Reima
When you shop swimwear and summer clothing, seek out products that are not only comfortable, but are good for the planet. The whole swim collection from Reima provides 50+ UPF and is made from recycled plastic bottles. Reima swimwear sizing runs small, so order one size up.
This girls 2 piece swimsuit is comfortable and super cute. Available in sizes 2T to 8 years. Available in pink and violet.
Find this swimsuit only at Reima.
This board short and rash guard for boys provide excellent protection and are really comfortable. Both are quick drying too. The board shorts are available in two tone blue/pink and aqua/navy. Rash guard is available in multiple colors. Sizes 4T to 14years.
Get the board shorts and rash guard exclusively at Reima.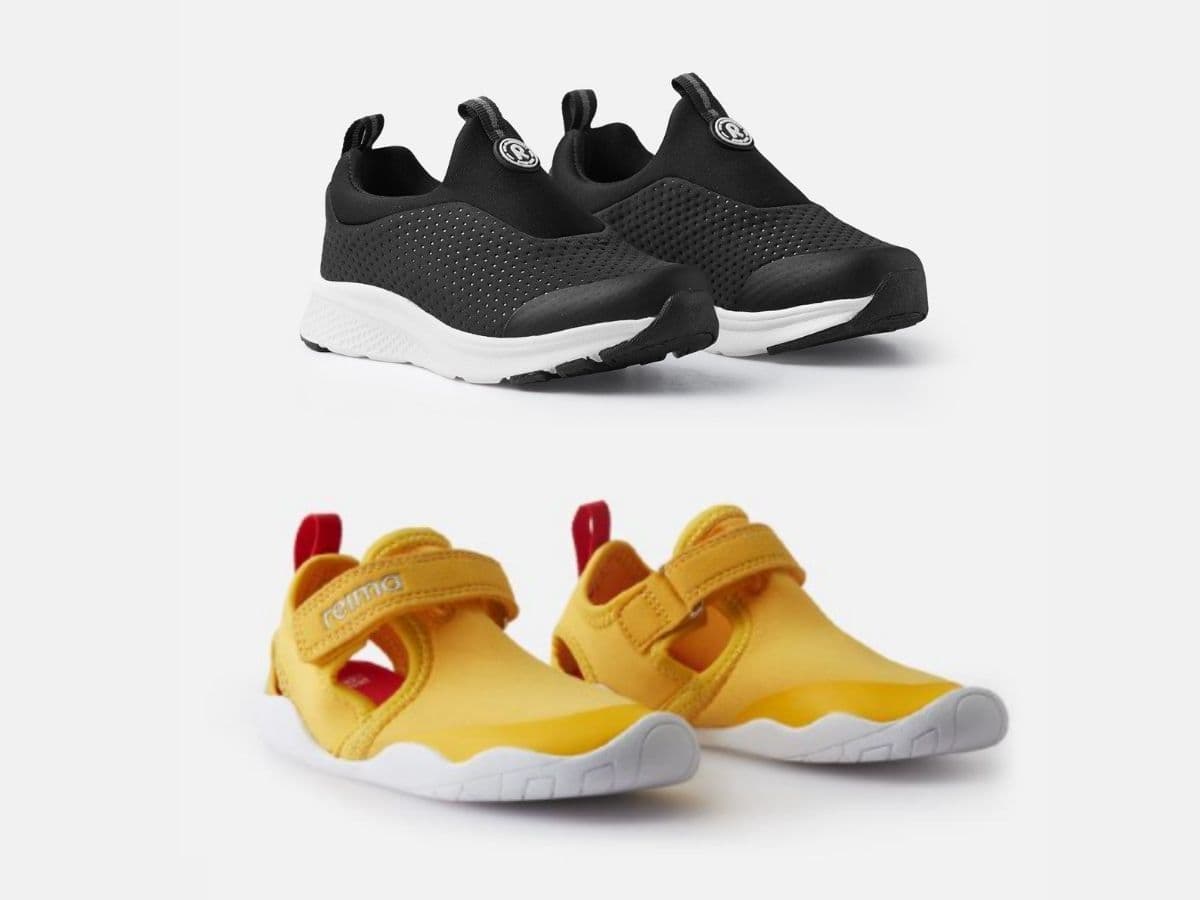 Easy On/Off Sneakers and Sandals by Reima
Easy On Sneaker – Tell me I'm not alone in throwing sneakers in the washing machine and hoping they come out in one piece. Well these Mukavin sneakers by Reima are actually designed to be machine washable (up to 86˚F on the delicate cycle). Reima markets these shoes as "the most comfortable and light sneakers we have" and they really are. I love that these pull-on sneakers are easy for kids to get on/off themselves and are well suited to all types of outdoor activities. Available in black, blue, and pink sizes 4.5/5 Kids to 6/6.5 Adult.
Find them only at Reima
Barefoot Style Sandals – I love go everywhere style sandals for kids during the summer month. These Rantaan sandals from Reima are ideal for summer play in and out of the water. Non chafing vegan material, velcro closures, and extremely flexible soles make these perfect for the beach, muddy trails, pool, and splash pads. Best of all they are also machine washable. Available in navy, pink, and yellow sizes 4.5/5 Kids to 6/6.5 adult.
Find them only at Reima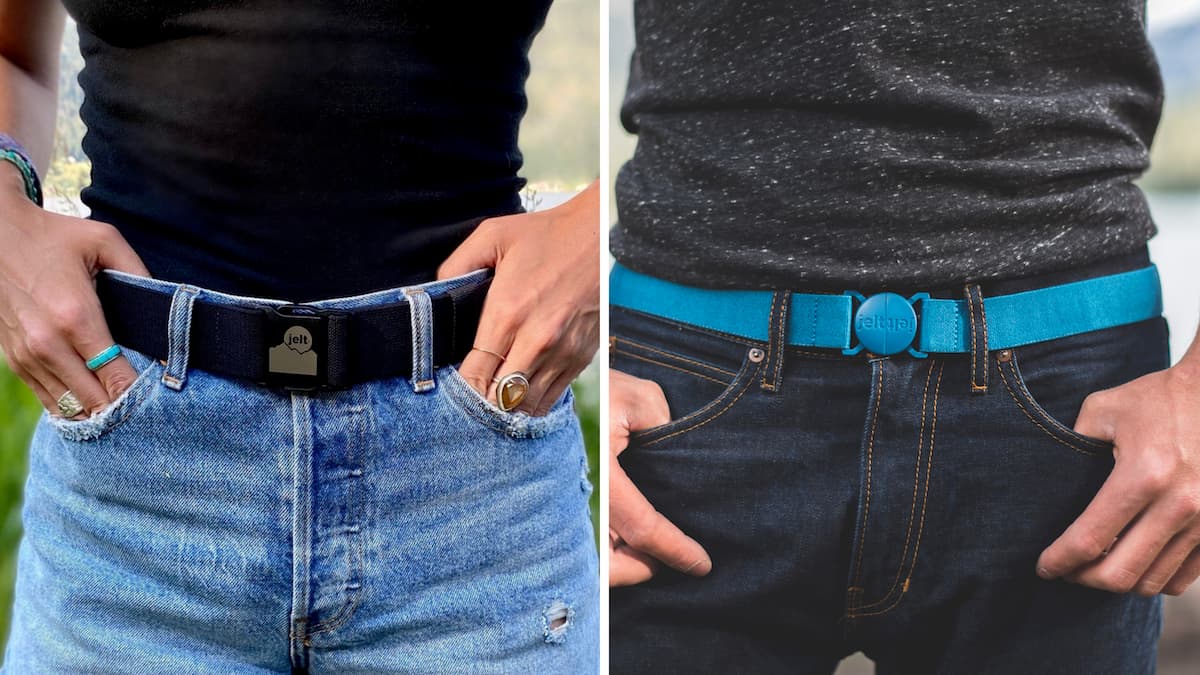 Jelt Belt
Do you love supporting mission driven small businesses creating upcycled products? We do too! So we're featuring Jelt Belt, a 100% vegan belt made in Montana from recycled plastic bottles. Jelt is a certified B Corporation, a certified woman-owned business and a partner of 1% for The Planet. Their belts are made in a variety of styles for men, women, and kids with a no show buckle design. I love that there are no metal parts which means TSA will be a breeze and my pants will stay up. A portion of every belt sold goes to organizations supporting veterans, kids and the environment.
Find this at JeltBelt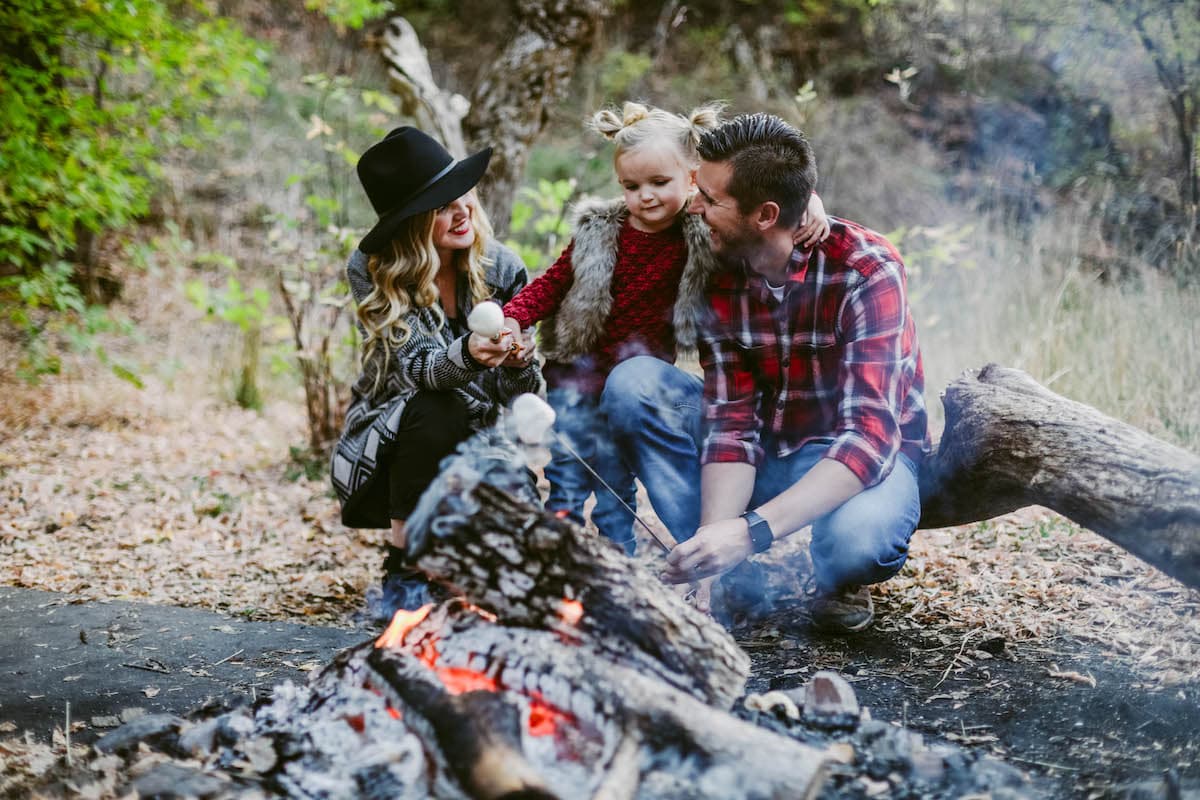 Wolf'em Roasting Sticks
Campfire cooking and marshmallow roasting is taken to a new level with these rotating roasting stocks from Wolf'Em. Special roasting fork allows you to cook multiple hot dogs or marshmallows at once. A special cup attachment lets you wrap biscuit dough around it for an edible cup you can fill with your favorite dessert or dinner filling. Imagine making biscuit cups with this Philly Cheesesteak sloppy joe mix or easy Pumpkin Cheesecake Dip. The rotating handle lets you easily turn your food so it doesn't become an over-crispy, charred lump of coal. Fun to use for the whole family!
Find this at Wolf'em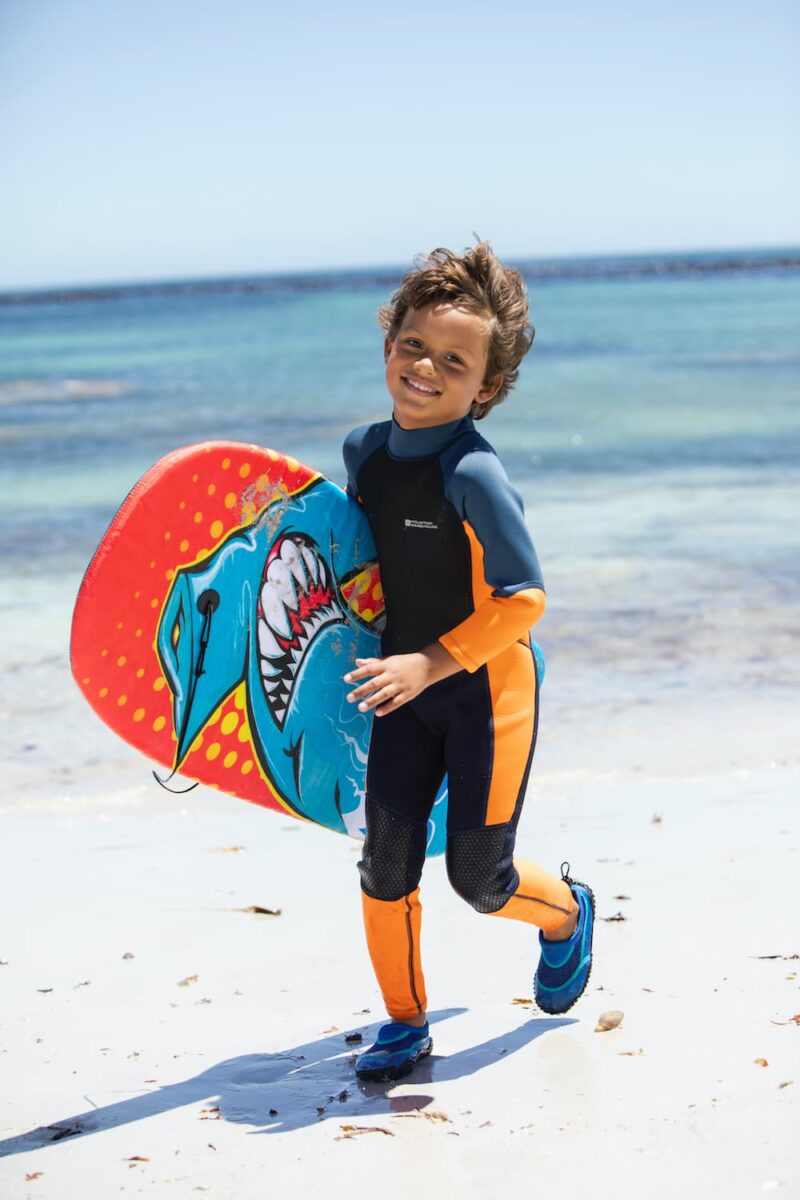 Full Wetsuit 2.55mm (Kids) by Mountain Warehouse
For young water sports lovers, this full 2.5mm wetsuit from Mountain Warehouse is perfect. Whether you're heading to the beach or your favorite lake, this children's neoprene wetsuit provides protection from cuts and scrapes, retention of body heat, and UPF 50+ sun protection. We like it for its' flat seams, close fit, and adjustable neck closure. These features prevent chafing and make it extremely comfortable to wear in and out of the water. The kids like the thicker core (2.55mm) and slightly thinner shoulders through arms (2mm) for greater range of movement.
This lightweight wetsuit is ideal for bodyboarding, surfing, paddle-boarding, snorkeling, swimming, or just a day on the beach. Available in a variety of colors. Sizes 3T to 13-16. Shorties also available.
Find this at Mountain Warehouse
Road Trip Survival Guide
We are all itching to get back "Out There" this summer and The Road Trip Survival Guide can help you plan an epic road trip. This book is your one-stop-shop for planning and navigating road trip travel for what travel looks like these days. I love the tips on "How to reroute a road trip gone wrong" because we've all been there. Find 18 road trip itineraries for the US and a few in Canada, and Mexico. If you love Samantha Brown of Samantha Brown's Places to Love. Be sure to check out the forward she provides in this book.
Find this on Amazon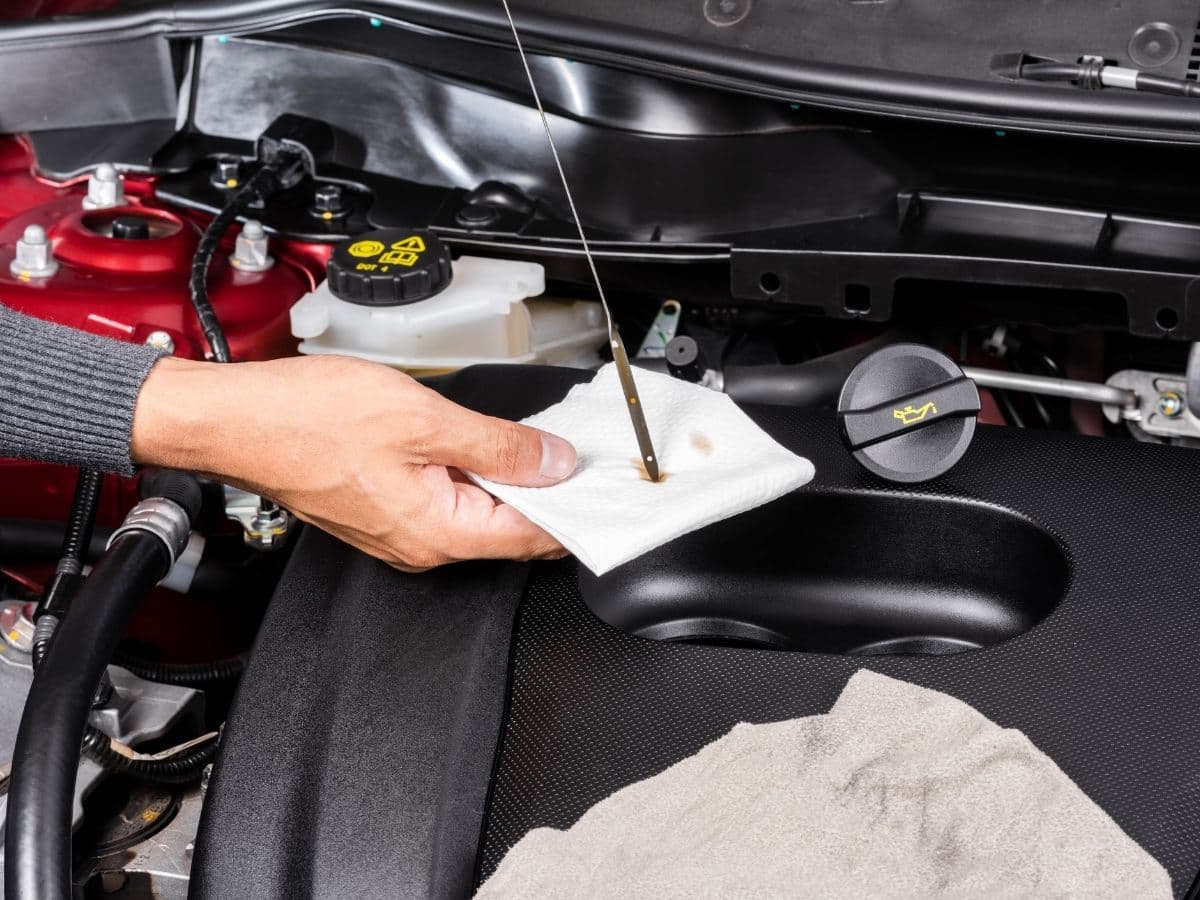 Get Your Car Road Trip Ready with Pep Boys
Get your car road trip ready before you hit the road. Pep Boys is a great place to get your car serviced. Click here to schedule a service appointment. At a minimum, here are a few things you should do before any big trip.
1. Check your fluid levels (windshield wiper, radiator, etc.) and refill as needed.
2. Ensure your tire pressure is correct (see the sticker on the inside of the driver door).
3. Check and replace if needed your brakes, air filter, and windshield wipers.
A good once over is important to ensure your vehicle is in good working order because there is nothing worse than a vacation story that includes "that one time we were in the middle of nowhere….." You can find everything you need to do it yourself at your local Pep Boys store and online.
Find what you need at Pep Boys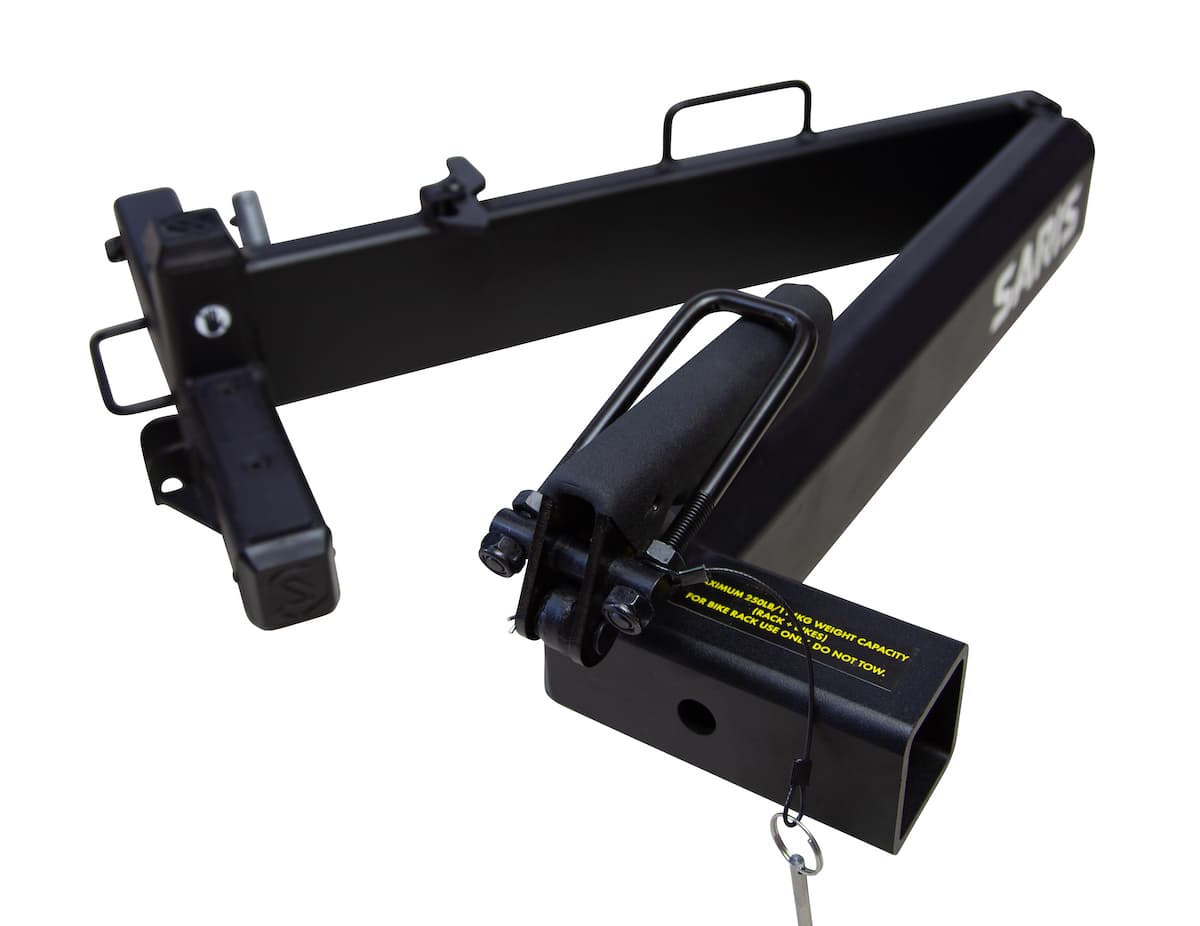 Swing Arm Accessory from Saris
Love taking your bikes on the road, but dislike how your hitch rack limits vehicle trunk access? Here's the solution to that! This Swing Away Accessory turns your favorite Saris hitch rack into a swing away with 90° of pivot allowing easy trunk or hatch access. We have the 4 bike SuperClamp hitch (2") and this accessory makes it SO MUCH easier to access the back of our vehicle without having to remove the bikes. I wish we had this when we did our 30 day road trip a while back. Compatible with some of the most popular Saris hitch racks, the Swing Away Accessory is the best way to add a family-friendly feature without needing to buy a new hitch rack.
Find this at Saris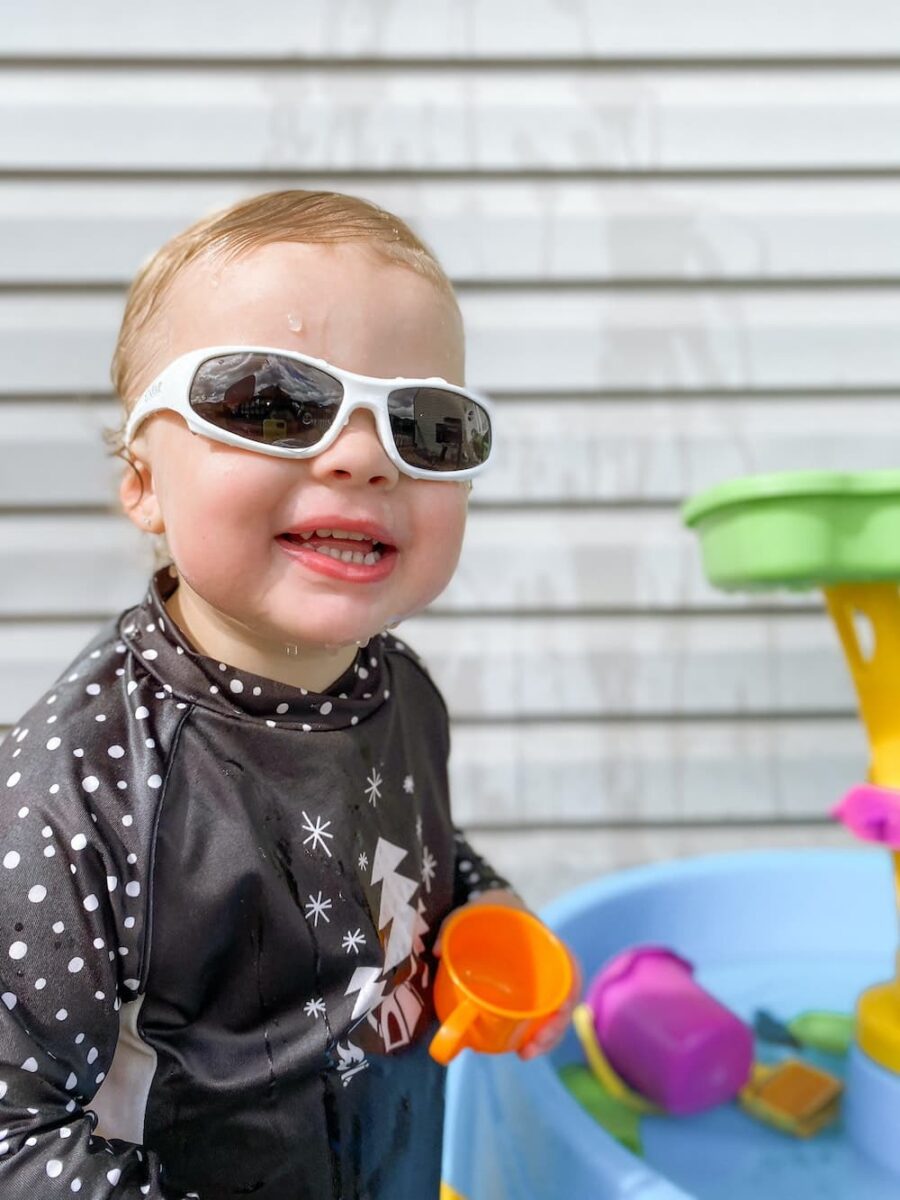 Sun Protection & Diaper Bag from Stonz
Sun protection is essential year round! We always look for chemical free options to enjoy the summer sun and love these sun suits and sunglasses from Stonz.
These full body sun suits provide chemical free 50 UPF UV protection for babies and toddlers up to 3 years old (height 41.5"). The lightweight fabric won't fade from sun or chlorine making it perfect for outdoor play and swimming. Plus for littles in diapers, this suit's two way, full length zipper makes bathroom breaks easier.
For protection from the summer sun, these unbreakable sunglasses for babies and children are the perfect thing. Polarized lenses reduce glare while 100% UVA/UVB 400 protect young eyes.
With littles, a good diaper bag is essential and we love this Diaper Backpack because it's highly functional without looking like a diaper bag. Suited for summer adventures at the beach, in the city, and road trips with features like a wet pocket, change pad, insulated pockets, and removable/adjustable stroller straps.
Available at Stonz – Sun Suit || Sunglasses || Diaper Bag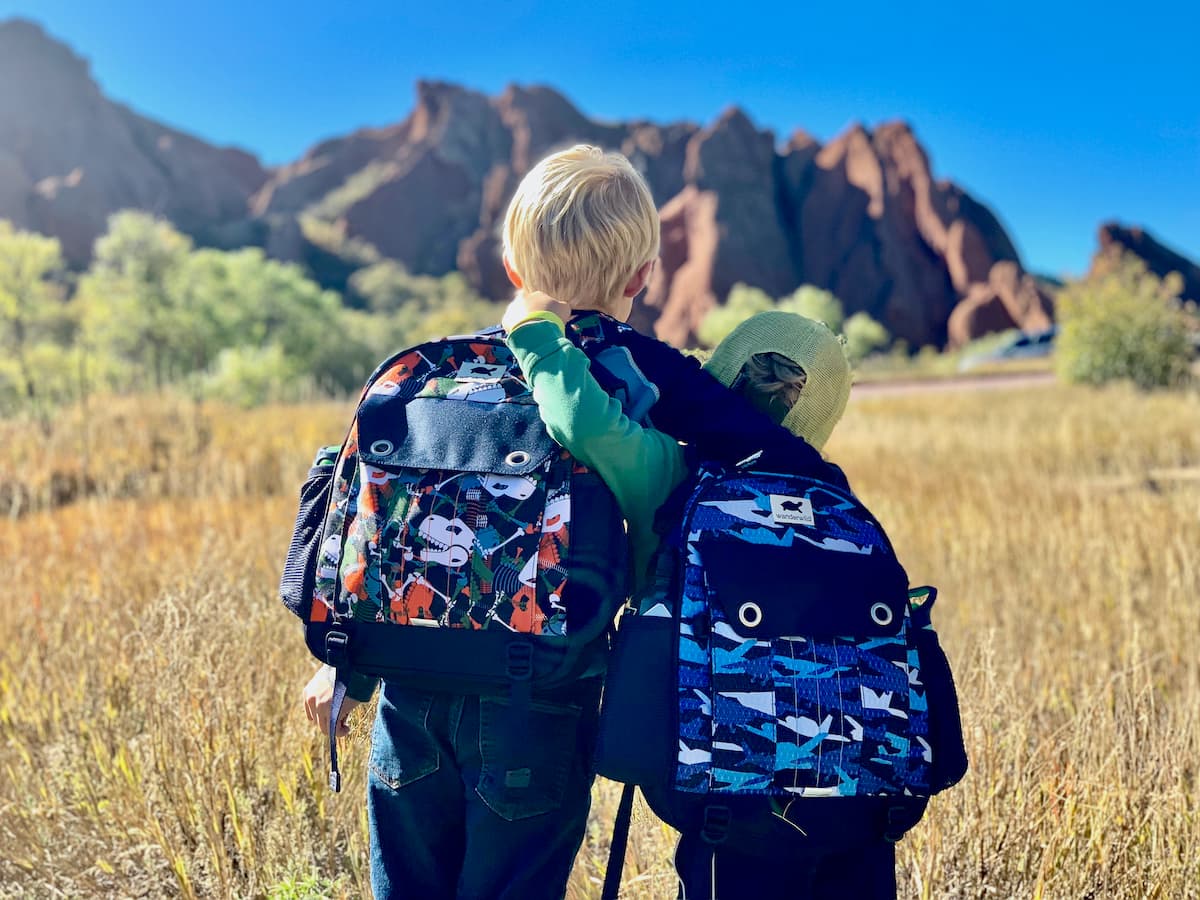 Kids' Backpacks by Wanderwild
Get kids excited about upcoming adventures by getting involved in the planning. Let them pack a bag and carry in their "stuff", snacks, water, etc. Wanderwild was founded on the idea that with the right gear, children can set out with their families for days filled with learning, exploring, and making memories. Their backpacks and lunch boxes are definitely designed to be the "right gear" perfectly sized for smaller frames (ages 4-12) with features well suited for both outdoor fun and school days. Kids love the fun designs while parents love these bags' durability.
Find this at Wanderwild || Amazon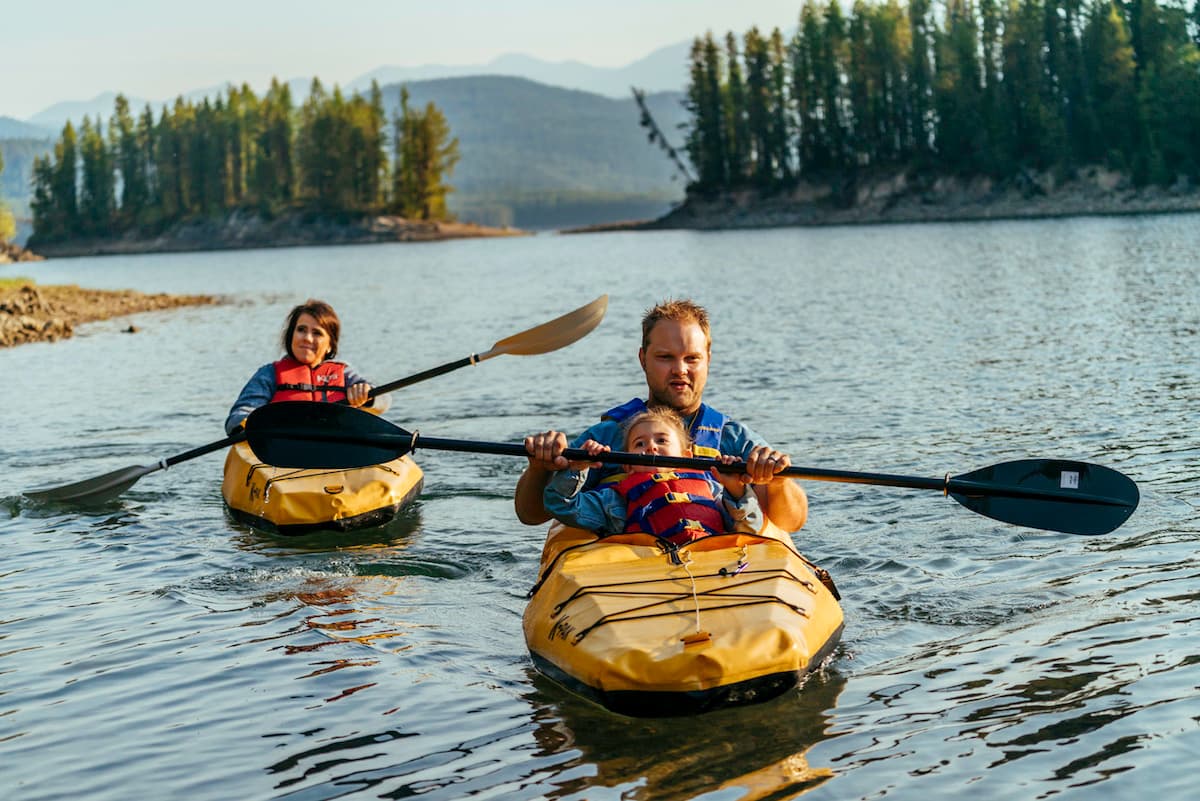 K-PAK Folding Kayak from Folding Boat Company
For all your water adventures, the K-PAK folding kayak from The Folding Boat Company goes anywhere you want to go. Setting up in just 5 minutes, it's ideal for paddling on the lake, floating down the river, and fishing. We love this super lightweight kayak (21 lbs) because it can hold a parent and a child with a combined weight up to 280 lbs. The collapsible rigid aluminum frame and inflatable bottom and seat make it comfortable to paddle in and extremely durable. You'll love taking this out of the water this summer!
Find this at Folding Boat Co.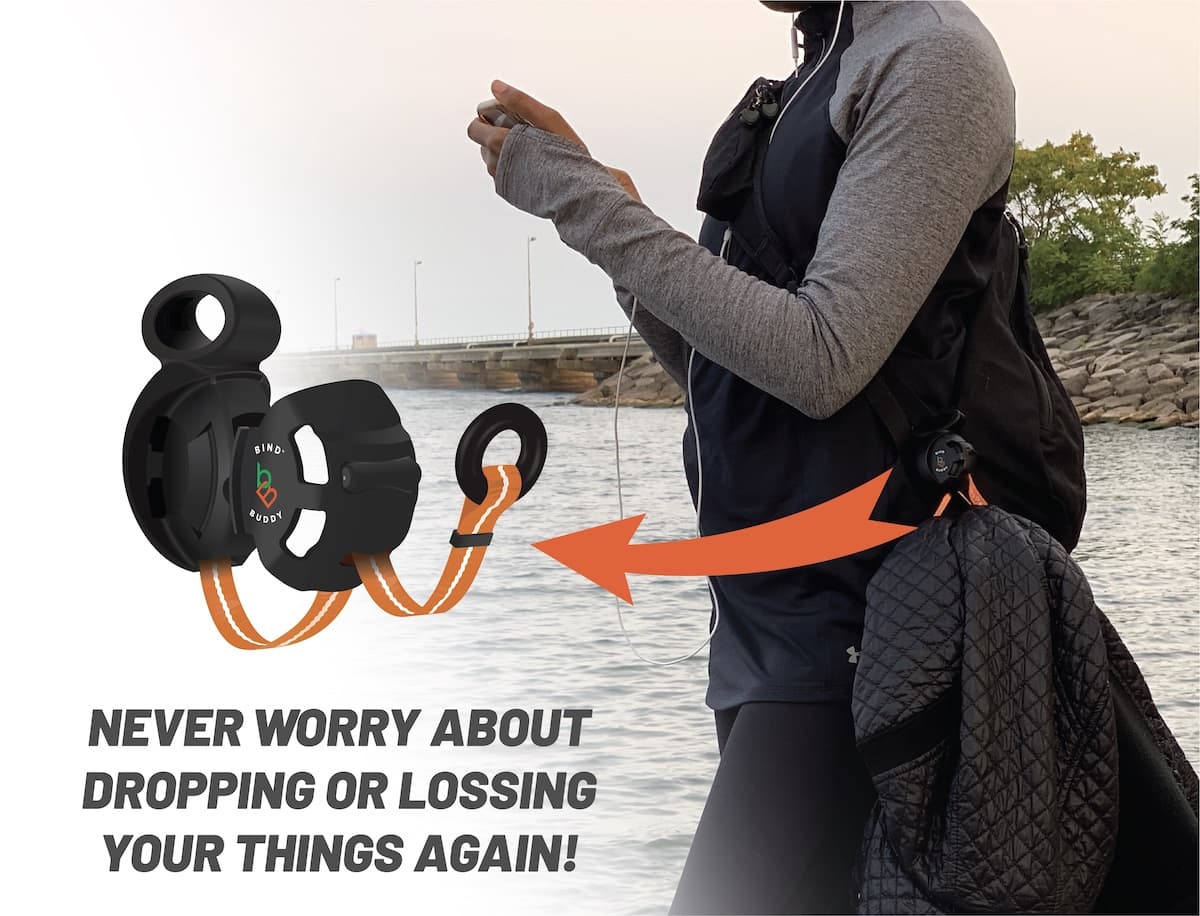 Gear Lasso by Bind Buddy
There never seems to be enough hands to carry all the things we take outside… until now. The Bind Buddy is a compact hold system designed to be an adjustable jacket holder, but it does SO MUCH MORE. As frequent travelers, we love that this adjustable strap not only cinches jackets and clothing to our backpack or suitcase, but also carries toys, beach gear, yoga mats, and other gear. Wish I had this when my kids were younger to clip blankets and toys to the stroller stopping the endless game of "pick up". This holding strap clips onto a wide variety of bags and holds up to 2.5 pounds. This summer go hands-free on the trail, in the city, and at the beach!
Get it on Amazon
This outdoor summer gear guide is in collaboration with TravelingMel.com, NoBackHome.com, Bring-the-kids.com, and TalesofaMountainMama.com.