I've partnered with Boiron, maker of the homeopathic flu medicine Oscillococcinum, to shed some light on common travel mistakes that can ruin any family vacation and share our 10 tips on how to best travel with kids. Nothing ruins a trip faster than getting sick, so I'll share why Boiron has been a trusted brand in our medicine cabinet for years and offer solutions to make the next trip one you'll want to sing its praises all over social media!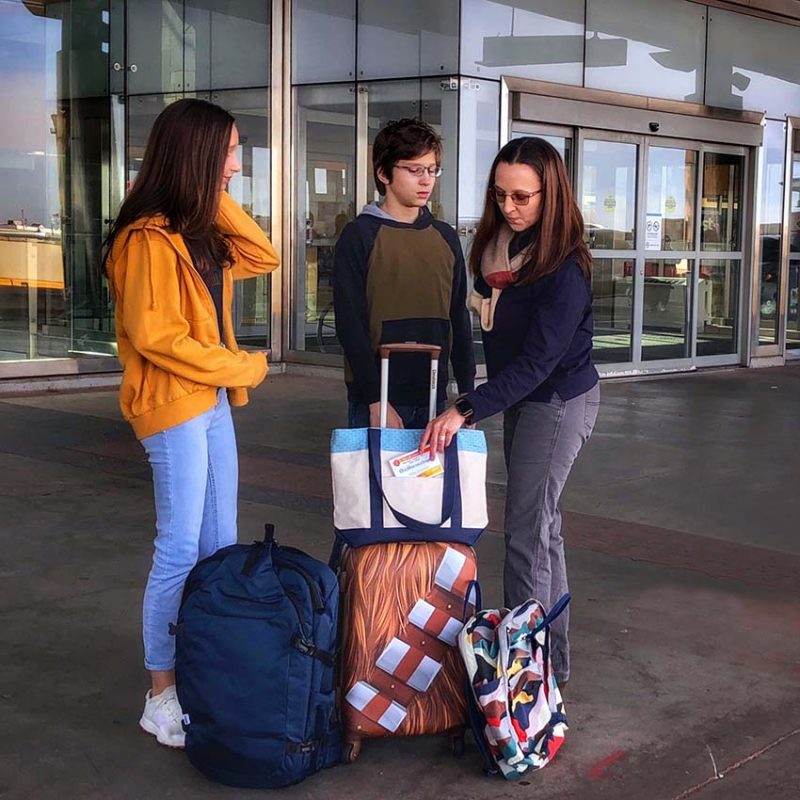 Traveling with our family has provided us with some of our BEST memories with the kids. I still remember their glee as toddlers finding starfish in La Jolla's tidal pools, watching our 7 months old's face light up when he first met Santa Claus, and how as tweens they all gained confidence learning how to navigate obstacles on Utah trails. When you travel with kids, anything can and usually does happen. Sometimes your family adventures are great and other times, not so much. I want to help you avoid the latter!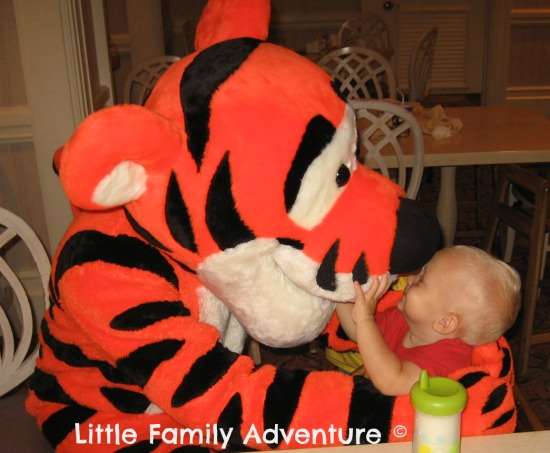 As our kids have gotten older, I've learned that being prepared is the single biggest thing I can do to avoid common travel mistakes that usually ruin our vacation experience. A family trip, even a small one, is an investment in time and money. Here I want to share with you my tips to travel with kids that will make every future vacation the kind of adventure you will want to tell your family and friends about for ALL the right reasons.
Thinking a Family Vacation Is JUST for the Kids
When you travel with kids, the whole family gains so much from your time together. Yet the trip should never be solely about what will appeal to the children. A vacation should be enjoyable for EVERYONE (including the adults) and needs to be approached that way. Consider locations that aren't just geared for children and offer a variety of activities, attractions, and events for everyone in the family.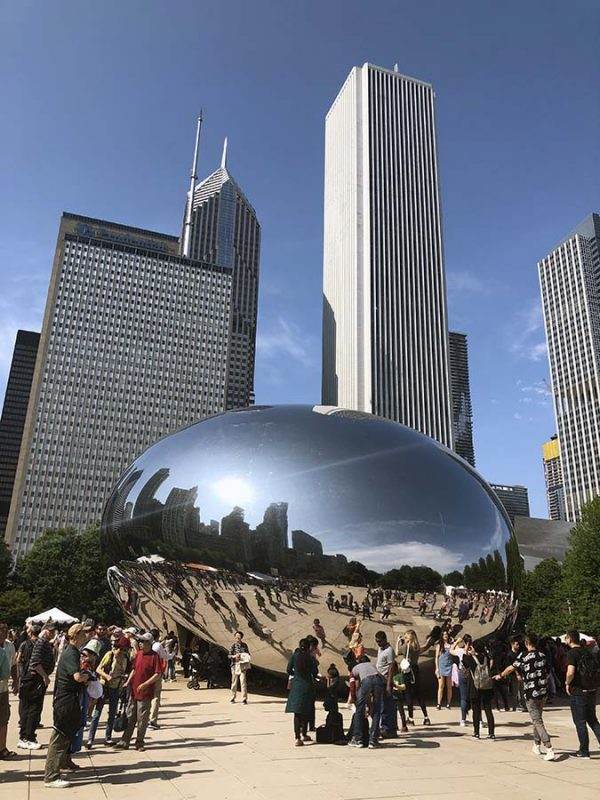 As the kids have gotten older, we have given them input into where we go and what we do. Getting them involved has really helped increase the enjoyment of our vacation experiences together. Last year, my husband and I decided to go to Chicago for a week. He had found this local brewery and restaurant on a work trip and wanted us all to go back to try it. I added in a trip to the Magnificent Mile, one of the boys added in eating Chicago dogs and Chicago style pizza, the oldest wanted to tour Frank Lloyd Wright architecture, and our daughter wanted to hike a few off the beaten path trails at a nearby state park. In the end, it was a great vacation, because we all had something to look forward to and it was what we each wanted to do.
Having the Wrong Expectations for a Destination
Imagine the kids' excitement to visit an amusement park or city attraction for the very first time only to show up and discover the site is closed for remodeling or a special event. It's happened to us on that Chicago trip I mentioned. We showing up to the aquarium just minutes before it was scheduled to close for a private event. It's always a good idea to read up on a destination and do a bit of research to understand where you are going, what you can expect, and more.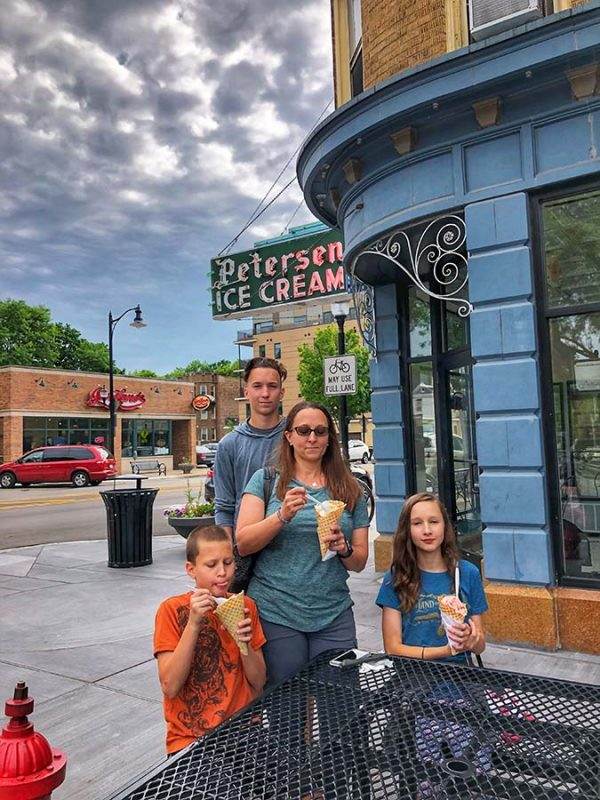 Traveling Without Travel Insurance
You may live to regret not buying travel insurance before leaving on your family vacation. Many travelers don't realize that travel insurance covers emergencies and illnesses during AND even before a trip occurs.
You've booked an expensive cruise with nonrefundable travel arrangements. What happens if several members of your family get the flu days before you leave and become too sick to travel? If you have travel insurance that refunds the costs of your trip in case you can't travel, you can travel another time. If you didn't get insurance… well you can imagine that's a travel mistake you won't make again.
Travel insurance can also cover flight delays/cancellations due to everything from broken plane wiper blades to a natural disaster, lost luggage, and medical emergencies while you are on your trip. We have annual travel policies that cover the whole family and attest that it IS well worth the cost (although it's not as expensive as you think).
Not Having a Travel First Aid Kit
Have you seen the prices on travel-sized first aid supplies? Highway robbery! You'll find a full list of everything we take on our packing list printable. Pack a basic first-aid kit with essentials like:
bandages
sanitizing towelettes
moleskin for blisters
first aid ointment
headache medicine
allergy medicine
arnica for sore muscles
Cold/flu medicine – Oscillococcinum & ColdCalm
Find our disinfectant spray homemade recipe using essentials oils to take with you.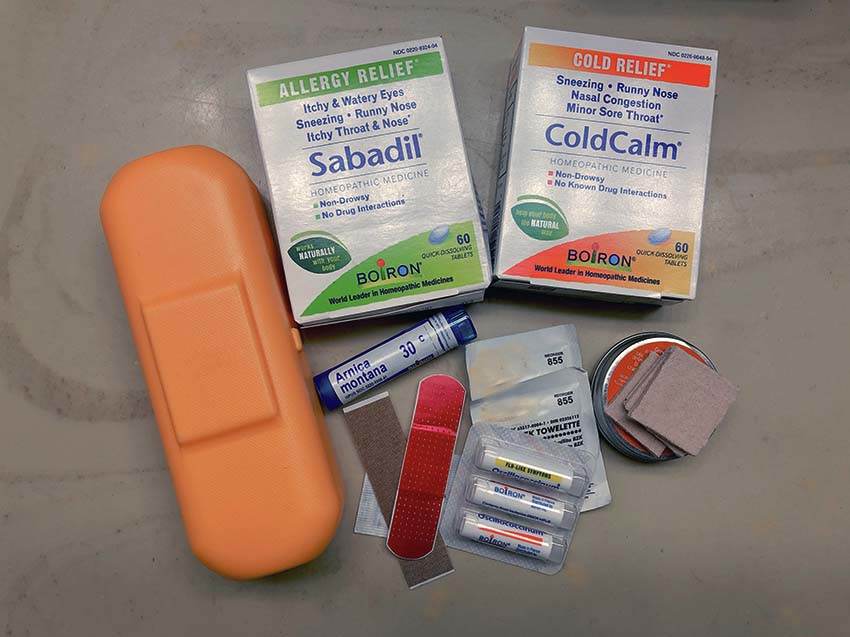 Boiron Oscillococcinum
One of the things I always pack in my travel first aid kit, especially during the winter months, is Boiron Oscillococcinum. The holidays are the busiest travel time of the year. Coincidentally, it's also cold and flu season. Traveling puts us in contact we all kinds of germs, so I like to be ready in case one of us starts to feel under the weather. I have been using Boiron products for many years and I find their homeopathic flu medicine works better than anything else on the market for knocking out flu symptoms.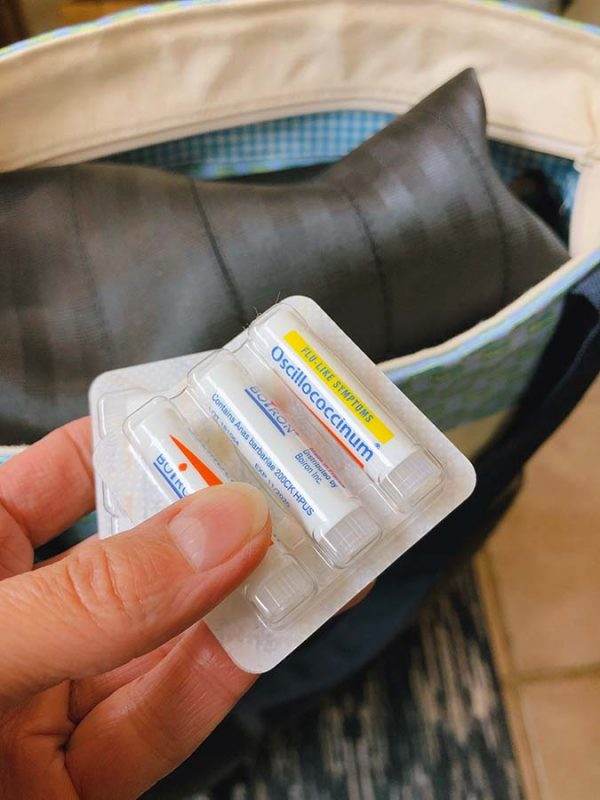 Whenever I feel body aches, headache, fever, chills or fatigue coming on, I take a tube of Oscillococcinum and allow the semi-sweet pellets to dissolve under my tongue. I don't need water so it's TSA friendly. Clinical studies show that it really works at reducing the duration and severity of flu symptoms*. As a homeopathic medicine, these uses have not been evaluated by the Food and Drug Administration. But I trust it as it is used in more than 50 countries, including France for more than 50 years and where it is currently the overall best-selling flu medicine. It's non-drowsy and does not interact with other medications or supplements. It's also recommended for everyone ages 2 and up.
Oscillococcinum is best taken at the onset of symptoms, so it's important to have a box on hand. I pack at least a 6 dose box for short trips and keep the large 30 dose box at home. There is also a 12 dose box too. You'll find it over the counter in drug stores, grocery stores, on-line, and at health-food stores. Here in Oklahoma City, I find Oscillococcinum, as well as ColdCalm, Chestal Honey cough and congestion, and Arnica pain relief cream at Target, Walmart, and Sprouts stores.
Get this $2 off coupon for Oscillococcinum.
Click the image below to get our FREE packing list printable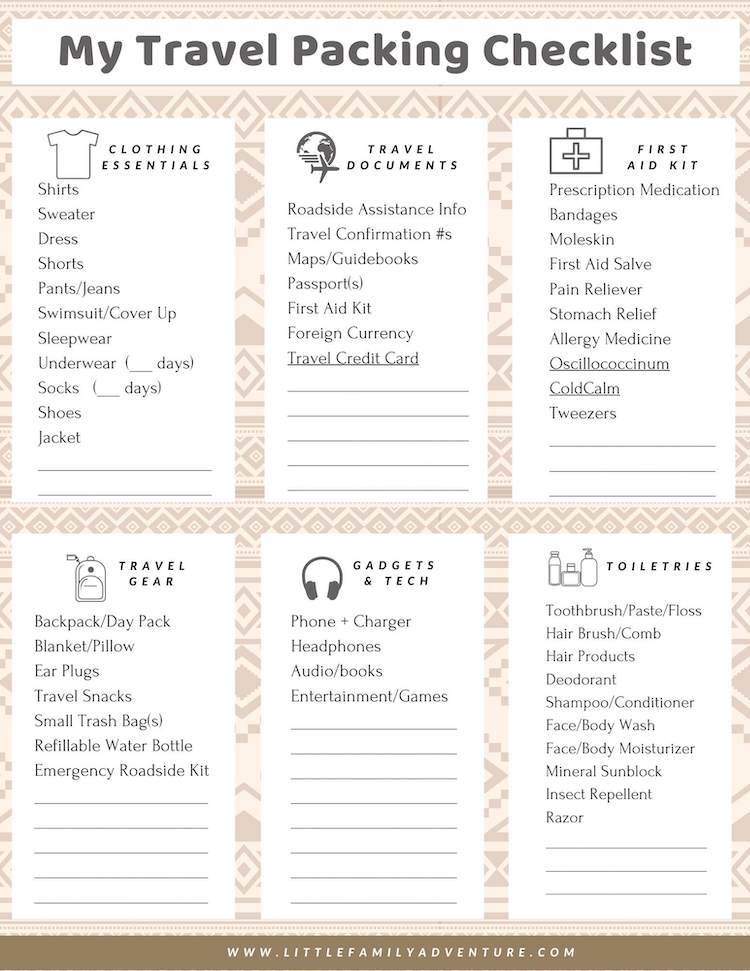 Overpacking
When I was pregnant with my first child, I remember thinking I needed all kinds of stuff. As I had my second and third children, I learned that I only needed a few core essentials and everything else was fluff. Packing for a vacation is like that. It's easy to think you need everything you use as home when on vacation. Truth is you don't and if you really examined your home life, you may find the same to be true there. Packing light means less luggage, fewer luggage fees if you are flying, and less to keep track of.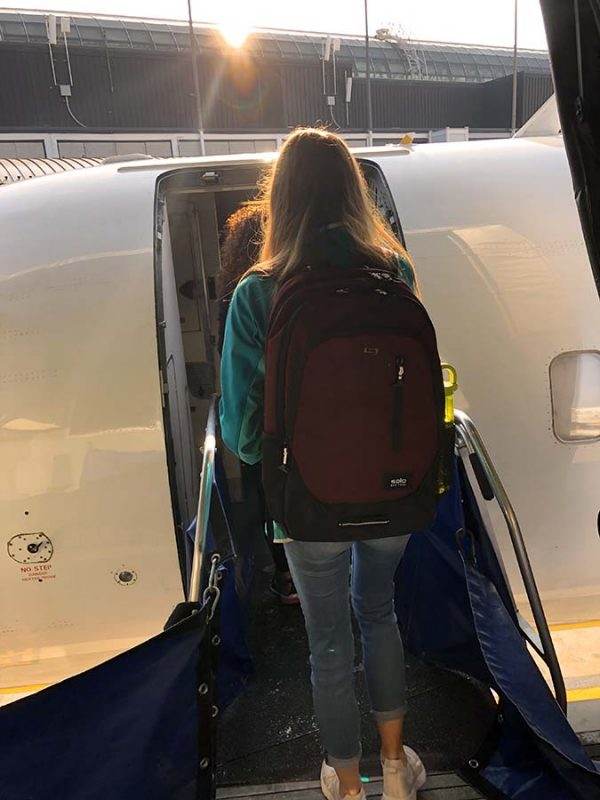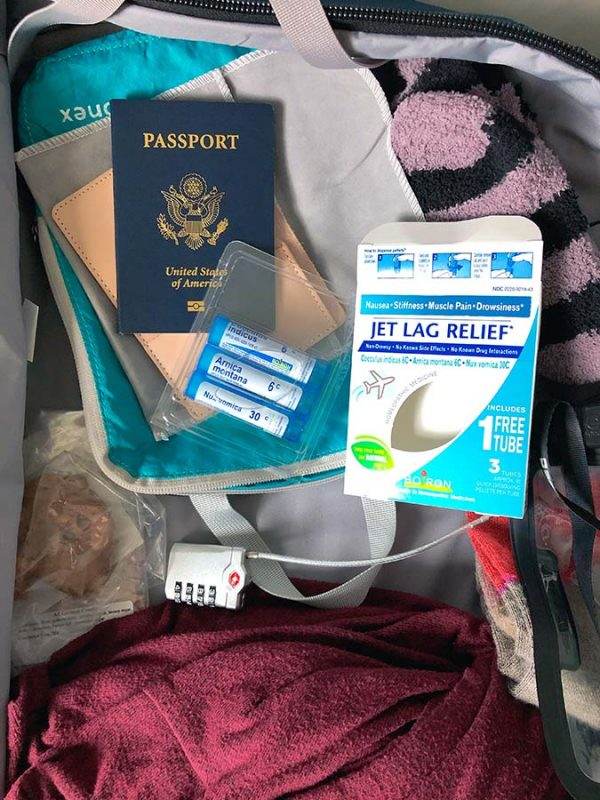 As a general rule, we share suitcases and everyone carries a backpack. I use the packing list below to ensure we have just what we need. The older children pack their own bags and I'll double-check them before we leave. We will pack a few changes of clothes that can be interchangeable and plan to do laundry when we are away for a week or more.
When the kids were younger we would pack a small umbrella stroller and travel car seat. We found ones specially designed for travel with a compact design and lighter weight. They were worth every penny.
Booking Travel Without Shopping Around
Traveling with children can present a few challenges and special considerations. I can be impulsive with many things, but not with travel. It's important to read the fine print on vacation packages, travel fares, home rentals, and attractions tickets. There may be age or date restrictions that can impede the use and/or availability. One of the most common unexpected vacation fees occurs at resorts in the way of their Resort Fee. So it's important to read the information available and decide if what is offered is best suited for your family.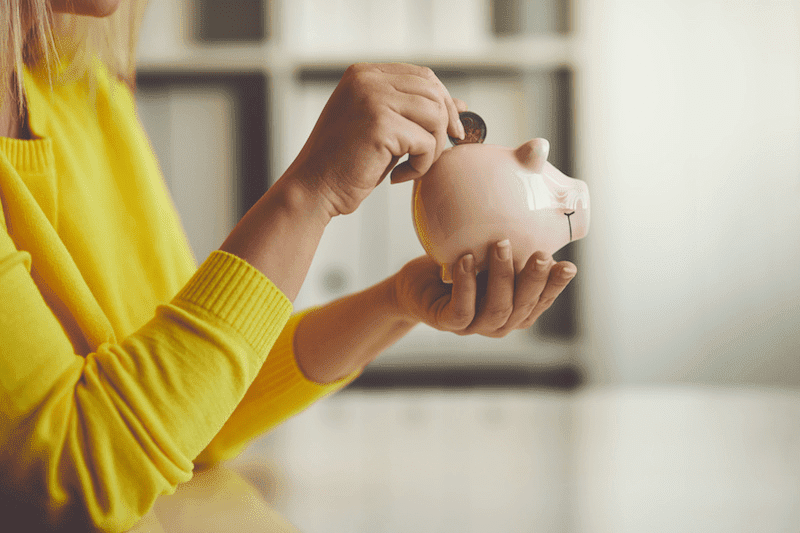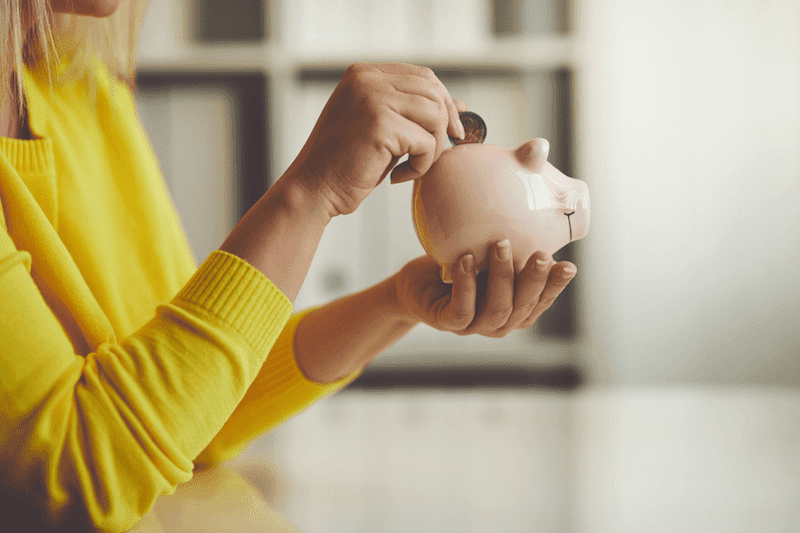 Then there is the whole other issue of getting the best price. If you are looking to save money, it's important to shop around. There are many ways to save include travel hacking with travel credit cards, watching daily flight deals on Google, and using money-saving websites like Fly4Free and Scott's Cheap Flights. Sometimes using a travel operator (what we once called travel agent) can provide the best deals on family travel vacations. This is especially true when it comes to booking family cruises.
Overscheduling Every Minute
When you look at the overall cost of a vacation, there's a tendency to fit as much as you can into the itinerary and get the "most bang for your buck". Don't do this!!! You will regret it. Instead schedule downtime/free time into your itinerary to allow for a break, a nap if your child still needs one, an afternoon swim, or time to allow unplanned things to just happen organically.
There is nothing worse than seeing a family push through their day at a theme park only to leave at the end of the night with cranky, exhausted children. We have made that mistake and vowed never to do that again. But a few years ago, we did a month-long road trip across 8 states and didn't allow for enough free time. After several busy days of go…go…go…., everyone was grouchy and irritable because the plan was to have downtime during the drive with no time for extra sightseeing. We quickly learned that we needed more downtime on this trip to let things just happen. No amount of research could have prepared us for all the fun roadside attractions we wanted to stop at.
Downtime can occur anywhere from your hotel to the trail. You can relax and recharge on a nature walk, taking a few minutes to sit along a creek, watch a movie, go for a swim, or just sit and enjoy a cup of coffee or milkshake at a local cafe. You know your family best, so just plan accordingly.
Hangry People Ruin Vacations
It's really hard to make any kind of decision when you are hungry. This applied to children as well as adults! Pack a variety of snacks for every trip. Check out these snack ideas:
Not Talking about Safety
What do your children expect to happen at train stations or airports? What should your child do if they were separated from you? With young children, it seems automatic to have a discussion about what to do. You'll meet at this location….. if you need help, look for an employee or civil servant wearing (fill in an identifier).
As your children become tweens and teens, they too need the "talk" that set the expectations and the boundaries. How often should they check-in? What happens if they lose cell service? What is allowed and/or what are the physical boundaries? Setting the expectations and informing them on an age-appropriate level is important for their safety and your peace of mind.
Have a Back-Up Plan
I started off saying that anything can and usually does with kids. When you are traveling with kids you need to remember to be flexible. Have a Plan B, C, D, and even E. It could rain on your beach vacation or be 65 degrees on your winter ski trip.
When we were in South Dakota, a sudden snowstorm closed the road and we were forced to stay at a small lodge for the night. We made the best of it with snowball fights, snowman building, and the best meal we'd had in ages at a little Nordic-inspired place that we would have missed otherwise.
Be flexible with details will help you relax and not stress out when things don't go entirely by the plan. The most important thing about a vacation is to enjoy your time together and have fun!
Summary
When it comes to family travel, there is no right or wrong way to do it. Just get out there and do it! Being prepared is the single most important thing you can do. By planning as much as possible ahead of time, you will help alleviate some of the stress and you'll spend more time doing the fun things you'll enjoy.
Remember to get your $2 coupon for Boiron Oscillococcinum and be prepared for the flu season.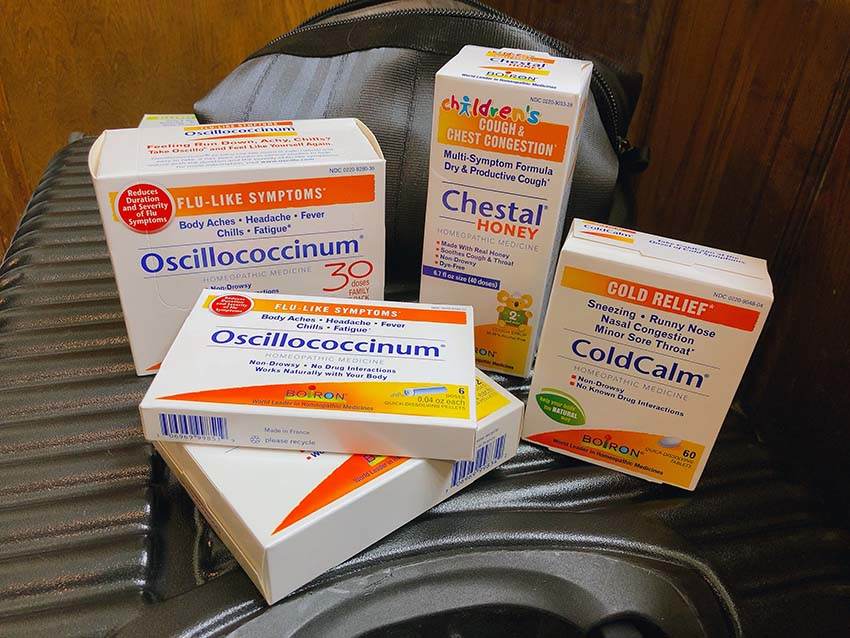 *These "Uses" have not been evaluated by the Food and Drug Administration.