This summer, we've been having a field day making homemade ice cream. Here is one of my husband's favorite flavors, Butter Pecan Ice Cream. He loves anything with pecans; pralines, pecan pie, candied pecans, etc. You get the picture. So when I came across a recipe in the Southern Living Secrets of the South's Best Barbecue cookbook, I knew I had to try it.
This recipe makes 1 quart. So it's perfect for smaller ice cream makers. If you don't have an ice cream maker, you can use the following method.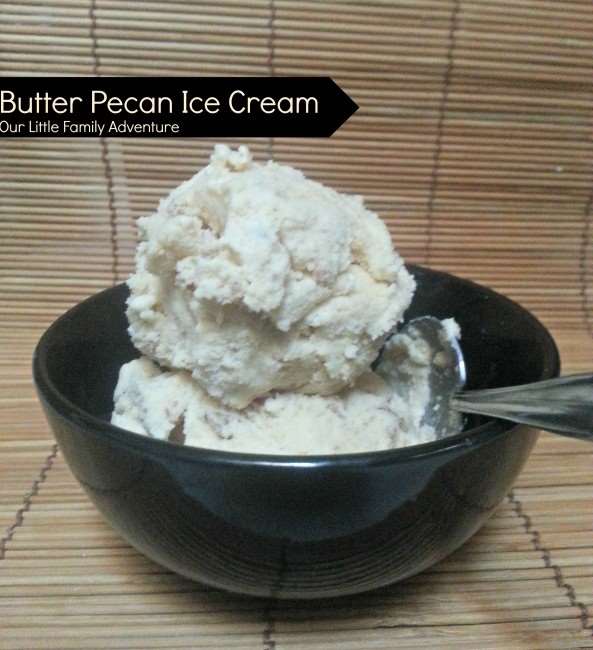 Double Freezer Bag Shake Method
Pour ice cream mixture into a quart sized freezer bag. Seal tightly, allowing as little air to remain in the bag as possible. Too much air inside may force the bag open during shaking. Place this bag inside another quart size freezer bag, again leaving as little air inside as possible and sealing well. Put the two bags inside the gallon size bag and fill the bag with ice, and sprinkle salt on top. Remove all the air again and seal the bag. Wrap the bag in the towel or put your gloves on, and shake and massage the bag, making sure the ice surrounds the cream mixture. Five to eight minutes is adequate time for the mixture to freeze into ice cream.
Butter Pecan Ice Cream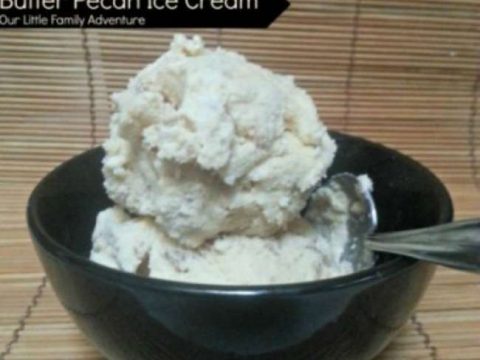 Ingredients
3/4 cup firmly packed brown sugar
1/3 cup water
1/8 teaspoon salt
2 large eggs, lightly beaten
2 Tablespoon butter
1 cup whole milk
1 teaspoon vanilla extract
1 cup whipping cream
1/2 cup finely chopped pecans, toasted
Instructions
Combine the sugar, water, and salt in a sauce pan. Over medium low heat, stir constantly until sugar dissolves completely/
Temper eggs by gradually adding hot mixture to the eggs in a bowl. Return eggs to saucepan with remaining liquid. Stir constantly.
Cook over medium heat, stirring constantly, until thermometer reads 160F and mixture thickens.
Remove from heat and stir in butter.
Allow to cool slightly.
Stir in milk, vanilla, cream, and pecans.
Pour into ice cream maker or use freezer bag method above. Freeze according to maker's instructions.