Once you've had GOOD fresh salsa, it's really hard to go back to the jarred stuff. There is just something about the clean, fresh taste of vine ripened tomatoes that cooked, processed tomatoes just can't compete with.
If you are looking to eat healthier and clean up the foods you eat, salsa is a great place to start. It's used more than any other condiment in the U.S. From tacos to omelettes, fresh salsa is a great additional that adds a world of flavor. All of the ingredients are easy to find and should be available at most, if not all, grocery stores and food marts.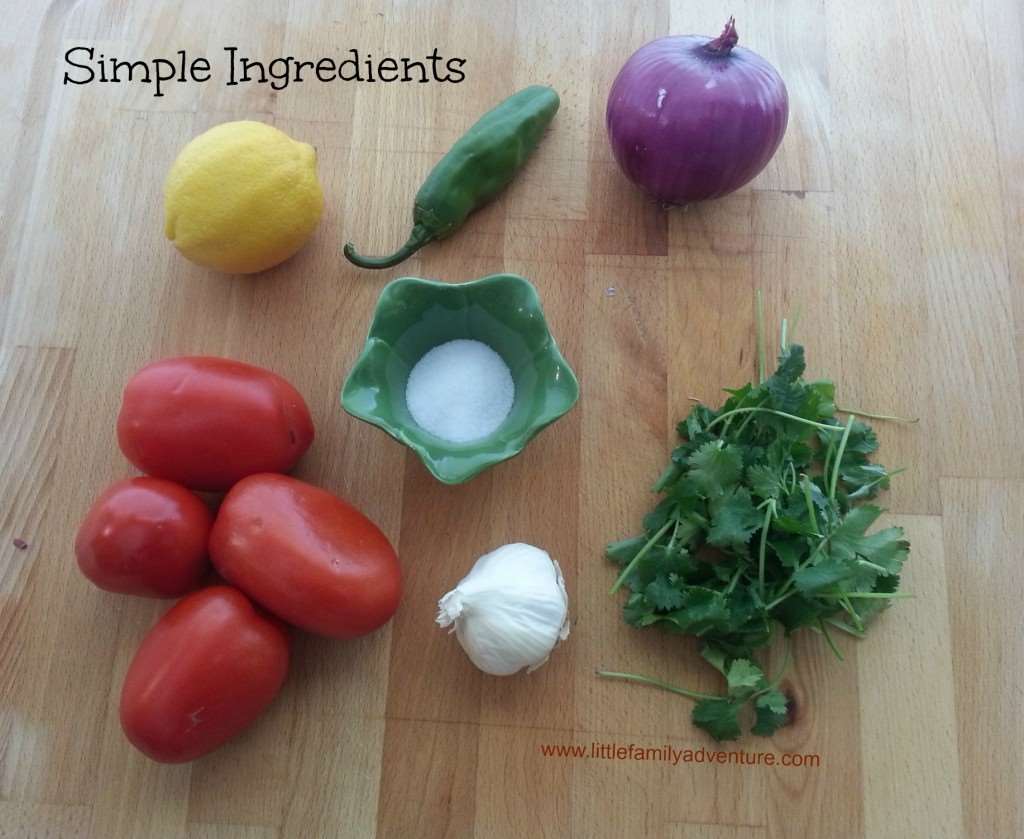 Roma tomatoes are a MUST when making salsa. They have a firmer skin and fewer seeds. There is more "meat" to these tomatoes and their texture is great in salsa. If you can't find or don't want to use Roma tomatoes, you can use other varieties, just remove the seeds prior to dicing them. Otherwise, you may get a watery salsa. Red onions have a sweet taste and are a good choice when you're looking to raw them raw.
My kids don't like spicy foods. So I add a mild pepper, plus remove it's seeds and inner membranes. I do that because that's where the heat is. Last summer, I grew Tunisian peppers (shown in the ingredient picture) that were milder than jalapenos. I threw a bunch in the freezer and have been using them slowly ever since. You can add any type of pepper you like. You can go mild, poblano or anaheim, or go hot, jalapeno or habanero. So you can be a Hot Mama or not. It's up to you!
Fresh Tomato Salsa
Ingredients
2 cups chopped Roma tomatoes
1/2 cup red onion, finely chopped
Handful of fresh cilantro, about 2 Tablespoons after it's minced
2 garlic cloves, minced
1/2 a lemon, juiced (about 2 Tablespoons)
1 teaspoon salt
Instructions
Combine all ingredients in a bowl.
Serve immediately or store for up to 3 days in the refrigerator.
Nutrition Information:
Serving Size:
1
Amount Per Serving:
Calories:

92
Total Fat:

1g
Sodium:

2463mg
Carbohydrates:

20g
Sugar:

3g
Protein:

5g
If you liked these salsa, check out these other versions from Little Family Adventure.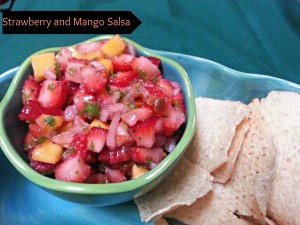 What do you add salsa?
SaveSave
SaveSave