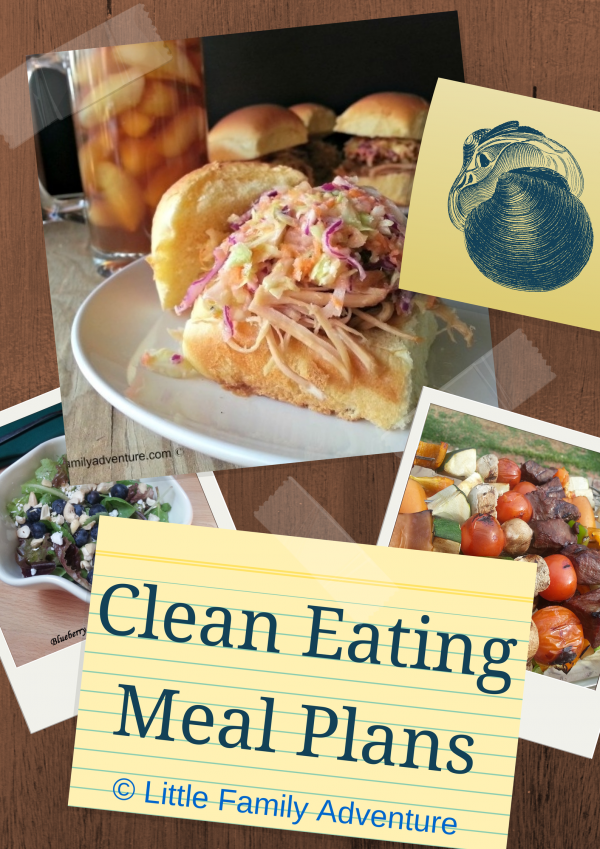 Meal planning is your road map to healthy eating.
The key to success in anything is having a plan.
Having a dietary plan will help you succeed in eating healthier foods. Creating a meal plan is a simple way to schedule healthy meals for you and your family. It will save you time figuring out "What's for Dinner?" every night. It will also help you save money by planning out what foods you'll need for the week and help prevent food waste.
These clean eating meal plans include real food ingredients. You aren't going to find processed and artificial junk in my food. Eliminating the junk is one way you can eat healthy and live a better life.
New Meal Plans
We all get tired of the same old thing. So we are published new healthy meal plans every week/month. Be sure to check back and see what new recipes we'll be enjoying each week.
I'd love to hear from you too! Is there a recipe you've tried and really liked, let me know. If you have any tips or advice on how you meal plan, please leave me a comment below.
New to Meal Planning
If you are new to meal planning, we are here to help. Here are a few resources to help you create your own meal plans at home.
How to Create a Weekly Meal Plan
Stocking your Kitchen with Real Food: Tips you can use
Clean Eating Meal Plans
Winter
New Year's Meal Plan
Real Food Experience Meal Plan Week 1
Real Food Experience Meal Plan Week 2
14 Day Real Food Meal Plan for Lent – Includes meatless Friday dinners
Summer Meal Plans
Summer Meal Plan – 7 Quick and Healthy Dinners
Summer Clean Eating Meal Plans – 7 Healthy Dinner Ideas

Camping Meal Plan. Recipes & Tips for a Weekend Campout for $50
Another Camping Meal Plan with recipes
Fall Meal Plans
Back to School Meal Plan – 7 quick, easy, and real food meals and an amazing dessert that the kids will love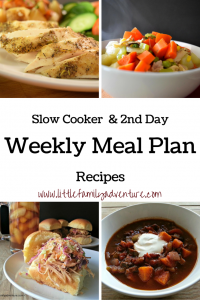 Slow Cooker and 2nd Day Meal Plan
November Clean Eating Meal Plan
December Healthy Meal Plan (lower carbs)