Thanksgiving is first and foremost about being grateful. But the highlight is the Thanksgiving meals with its roast turkey, side dishes, pumpkin desserts, etc. Yet some times, it is nice to try something different. So I've gathered 15 Thanksgiving side dishes that will help you mix things up this holiday season.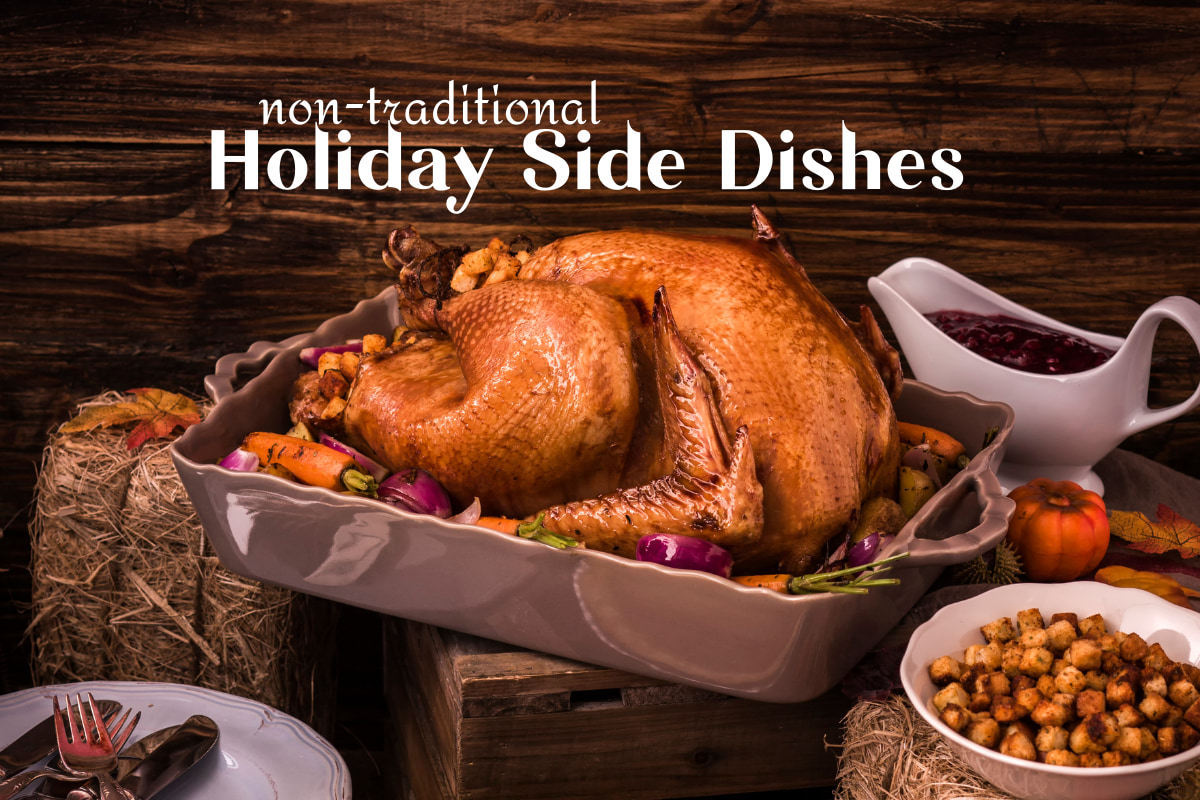 Thanksgiving Side Dish Recipes
The traditional Thanksgiving side dishes in my house growing up weere mashed potatoes and gravy, sweet potato casserole, green bean casserole, cranberry sauce (from a can with the ridges), cornbread stuffing, fruit salad, and a green salad with ranch dressing. My husband grew up the same way – set menu every year. That's until I started cooking. Now I like to change things up and try new things. These recipes are some of my recipes and others of fellow bloggers that I've tried and my family loves.
Try them for yourself and you may find some new favorites too! Also check out these free Thanksgiving e-cookbooks. They are free to download and filled with more recipe ideas.
Thanksgiving SIde Dish Recipes
Start new holiday traditions with these new takes on classic Thanksgiving side dishes.
For more holiday and favorite party recipes, try these: