Channel your inner cowboy or cowgirl in Oklahoma City. Here you'll find plenty of ways to discover the American West past and present. Now you can even sleep under the stars in a canvas covered wagon, just like the pioneers did. Orr Family Farm, one of the city's favorite fall pumpkin patches, has brought a Conestoga Wagon Glamping Experience for you to enjoy.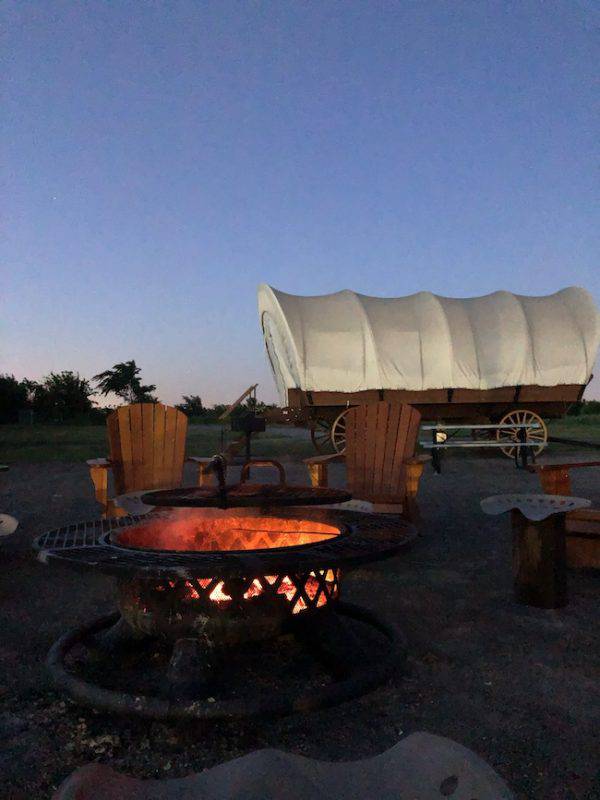 I'm partnering with Orr Family Farm and Visit OKC to bring you this first look at this chance to experience glamping in Oklahoma.
Find more glamping experiences across the country at these other Conestoga Wagon camp sites.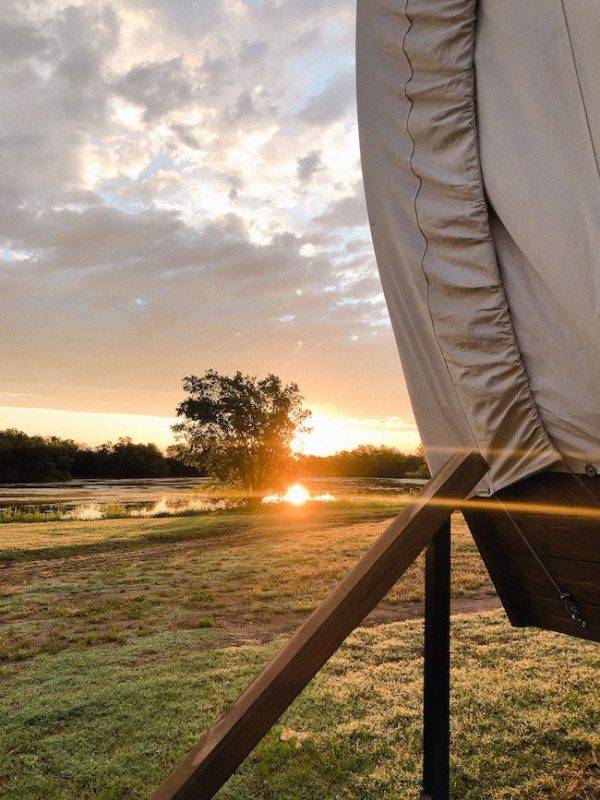 Conestoga Wagons in Oklahoma City
Orr Family Farm is one of the few places you can go glamping in Oklahoma. Imagine sleeping in a gigantic wooden wagon with a canvas covered top. Your family can pretend to be back in the Pioneer Days where the wagons have circled around the campfire for the night. A few of the BIG differences between today and back then is your wagon has heat and air conditioning, super comfortable beds, microwave and mini-fridge in each wagon. Plus complimentary s'mores are provided each night. There is definitely NO ROUGHING it here.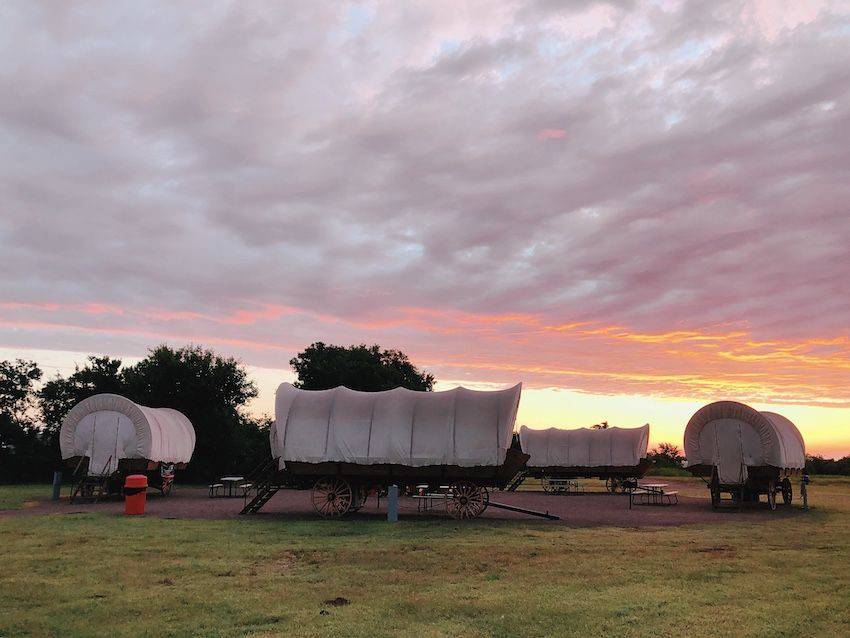 The farm has two separate campgrounds. One is closer to the bathhouse and the other is closer to the lake. In the center of each wagon circle is a big fire pit with chairs. After the sun goes down, the bonfire is lit and everyone can gather around to tell stories and roast marshmallows together. If you'd rather do s'mores, you can do those too. Stop into the Hospitality room for free coffee and hot chocolate too.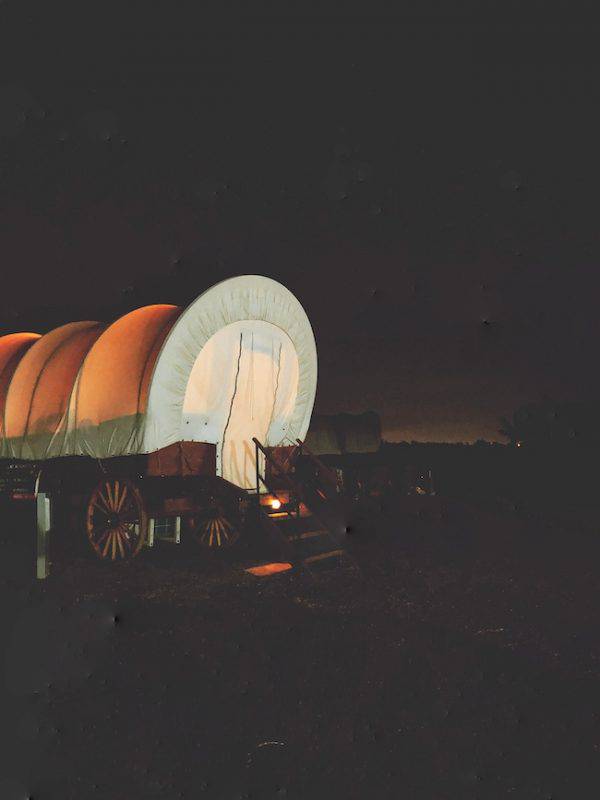 Orr Family Farm
Getting the chance to camp/glamp in a covered wagon is really neat. But the thing I like best is that you get to play on the farm. Orr Family Farm has long been a local favorite for fall pumpkin patches, corn mazes, family games, and even a little zombie paintball. Even when the farm isn't open to the public, overnight guests have access to the farm.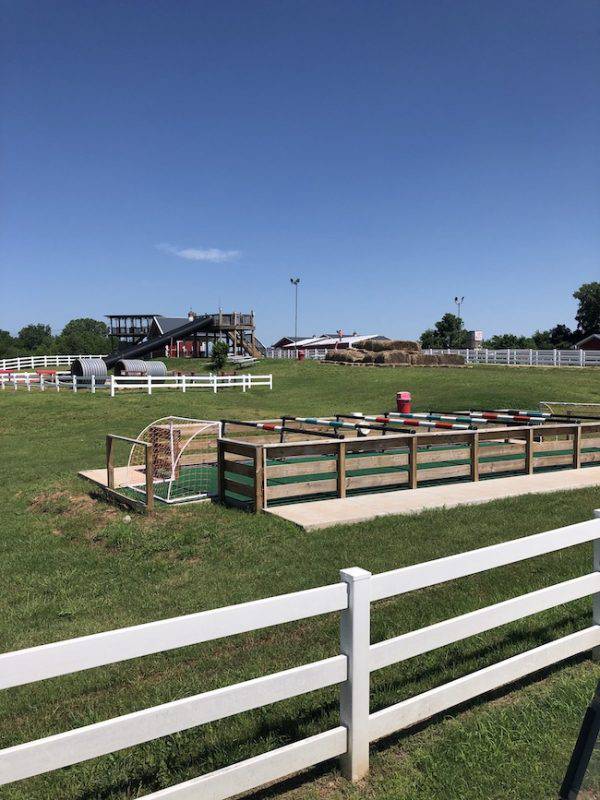 There are twenty different things you can do on the farm from fishing and taking the paddleboats on the lake to visiting the farm animals and having tricycle races. Some of my favorites are the air pillows and human foosball. Visitors can play until 11 pm, when quiet evening hours begin and again in the morning.
Find more group activities and tours in Oklahoma City with Viator.
Covered Wagon Glamping
Glamping is the combination of glamour/luxury + camping. Camping in a Conestoga Wagon definitely falls within the glamping category. For anyone who doesn't like camping, this will change your mind.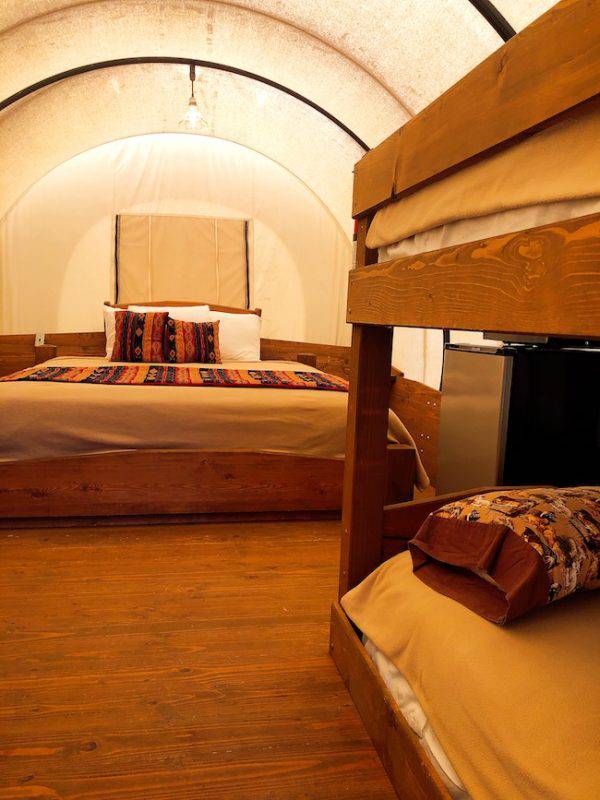 There's no sleeping on the ground or air mattress here. Families can reserve a canvas covered wagon that sleeps 4-8 people. Some are configured with a king sized bed with bunk beds while others are all bunk beds. No matter the configuration, all the beds have premium Marriott brand mattresses. You'll lay down and go right to sleep. They are that comfortable.
Climate Controlled Covered Wagons
Did I mention climate control? These wagons are the first Conestoga Wagons to feature both heating and AC. So no matter what the Oklahoma weather brings, you will be comfortable inside your wagon.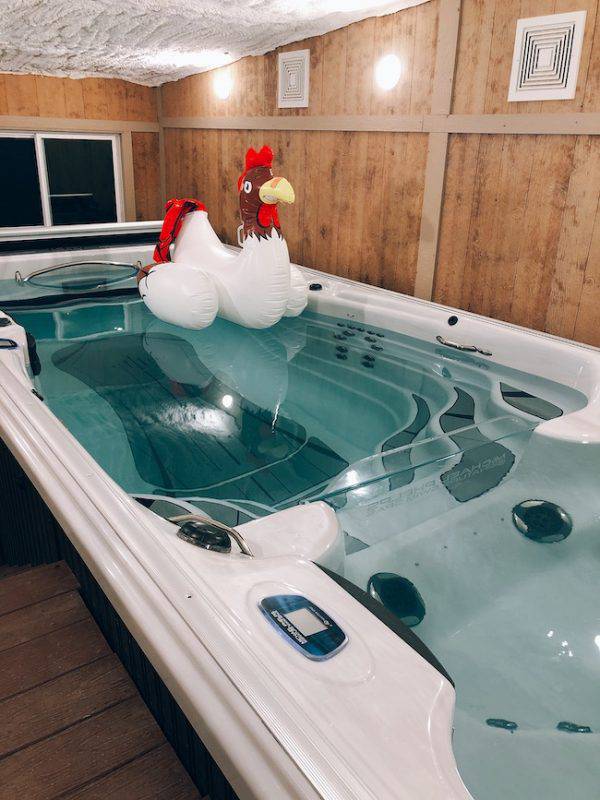 Michael Phelps Swim Spa
As part of your glamping experience, you get time in the Michael Phelps Signature Swim Spa. Really long name, but basically it's a spa large enough to swim in. It's powered by jets that provide enough current so you can swim. I prefer to soak in the hot tub after a long day and there's that option too. Guests are booked a time to enjoy private time in the spa. So its never overcrowded and you get to enjoy it all by yourself. When does that happen when you go camping?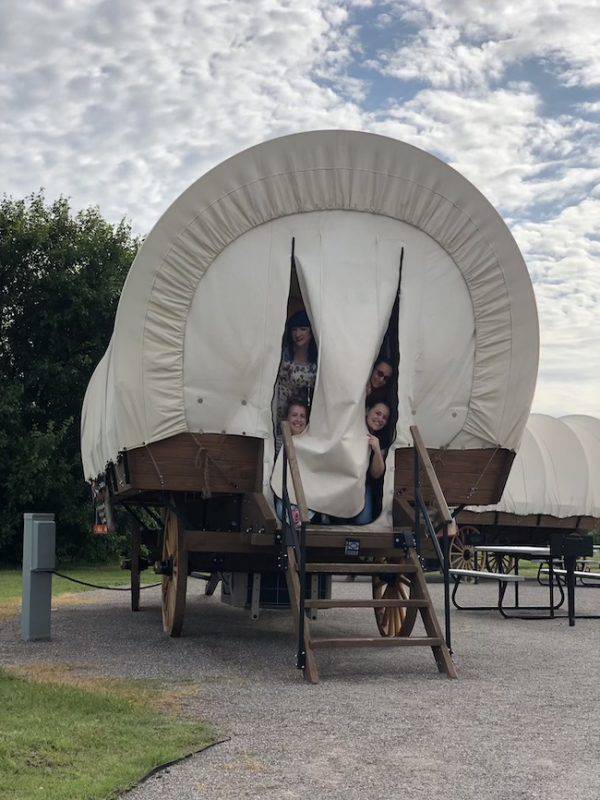 You'll Want to Camp Here Again
Over my birthday weekend, a few friends came into town to celebrate and we stayed here. One girlfriend isn't a camper but said she'd give it a try. She absolutely loved the wagons at the farm and said she'd do it again! Why? Partly because it was a really fun experience. Second we had all the comforts of a hotel. Dr. Orr, owner of the farm said he hears that a lot and he has seen several families return often bringing more friends.
The price point for your stay is reasonable at $195 a night. Book a single covered wagon or book the campground for a group camping trip.
You'll find Orr Family Farm at:
14400 S. Western
Oklahoma City, Oklahoma  
 WEBSITE
Whether you're one that says you'll NEVER go camping or you're looking for a fun weekend getaway in Oklahoma, Orr Family Farm's Conestoga Wagons are a fun family-friendly experience. Whether you visit with friends or with your family, it's something you should try.
For more to do in OKC, try these: