Are you looking for a fun family adventure? What about crystal digging on vast salt plains? Well the Great Salt Plains National Wildlife Refuge in Jet, Oklahoma is your spot! It's the only place in the world where you'll find hourglass shaped selenite crystals just under the surface.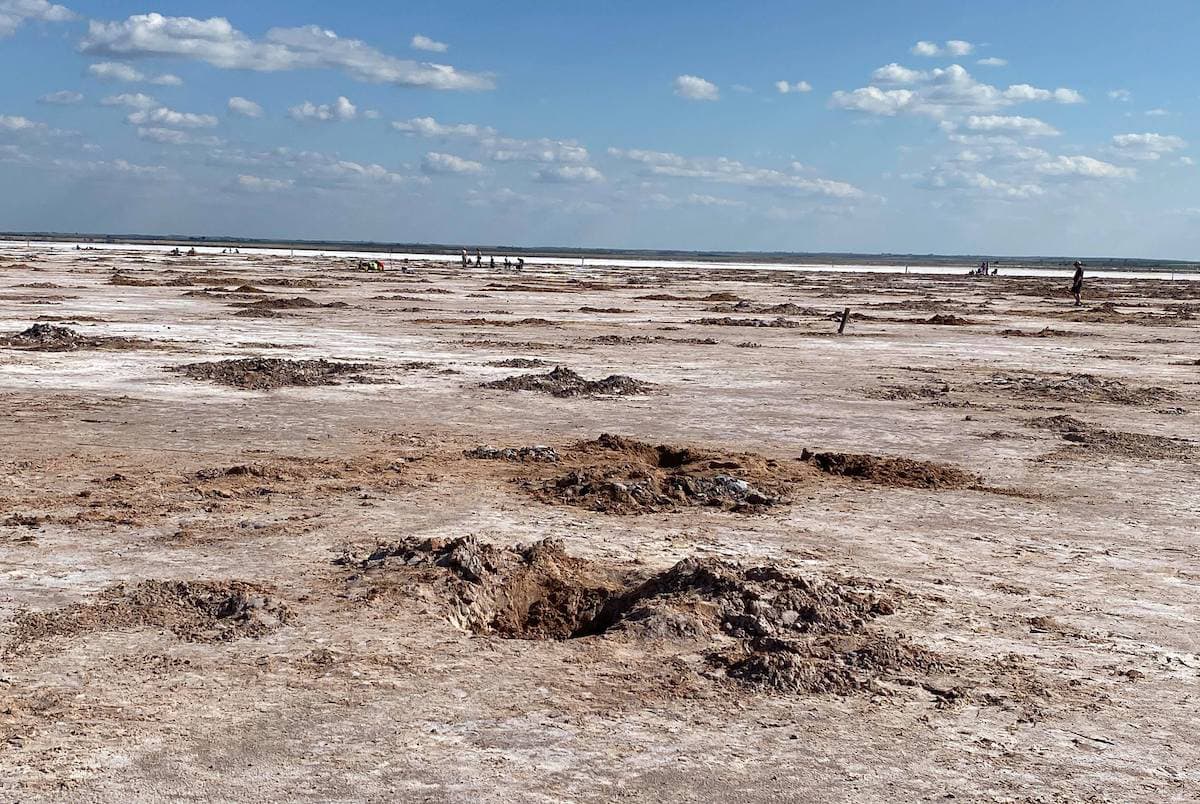 Salt Plains of Oklahoma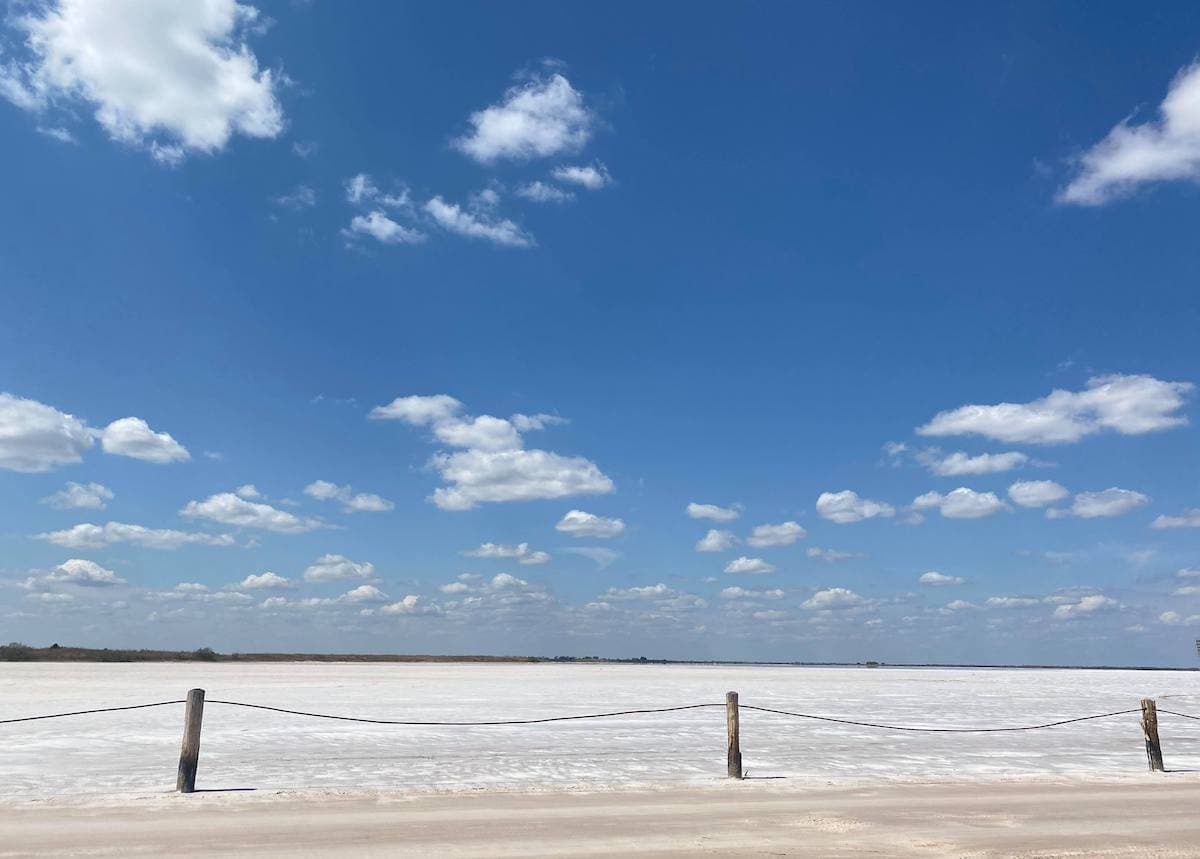 This area was once an ocean back when dinosaurs roamed the Earth. Now all that's left is a sea of salt as far as you can see.
Great Salt Plains National Wildlife Refuge is outside Jet, Oklahoma; a two and a half hour drive north of Oklahoma City or just under two hours from Wichita, Kansas. The time goes by very fast because the drive is through some very beautiful countryside. We stopped to take photos at the canola fields on the way!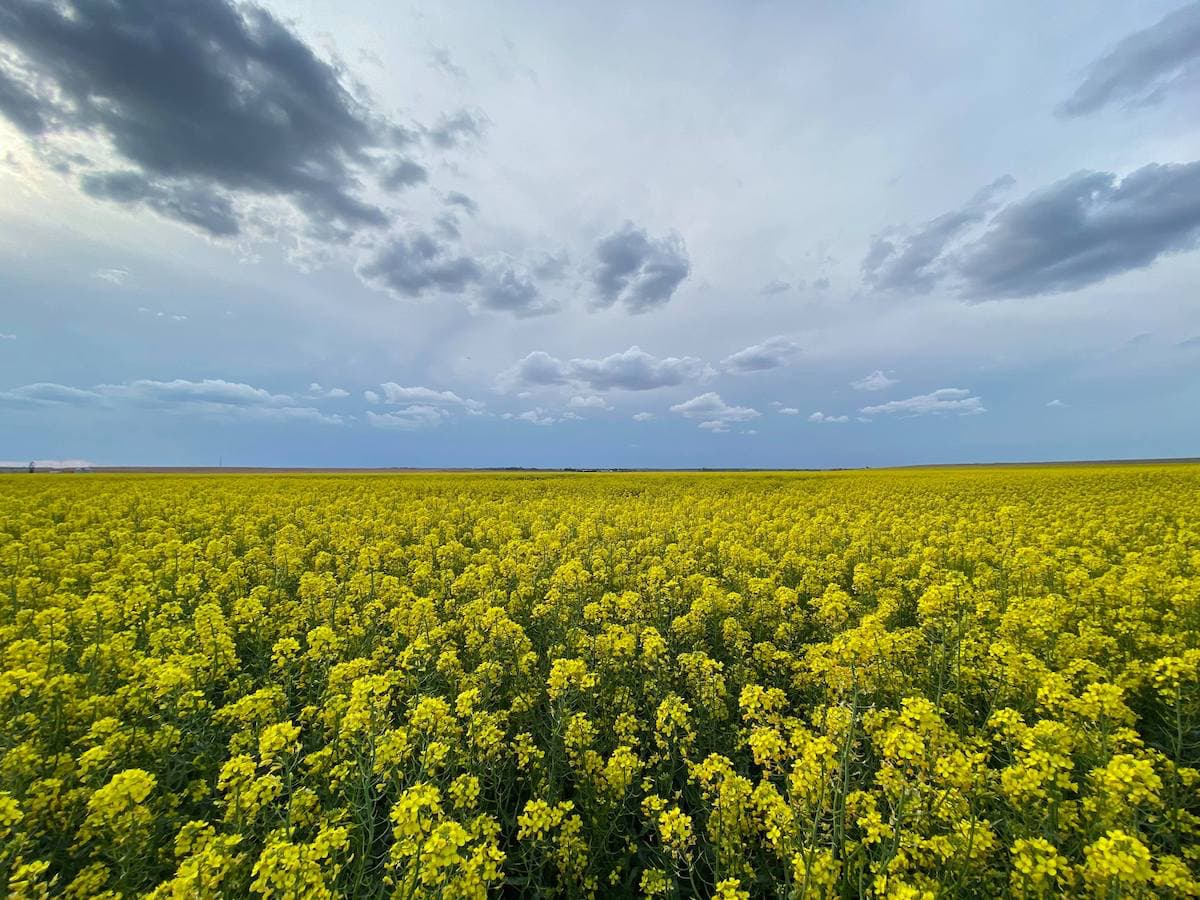 Selenite Crystal Digging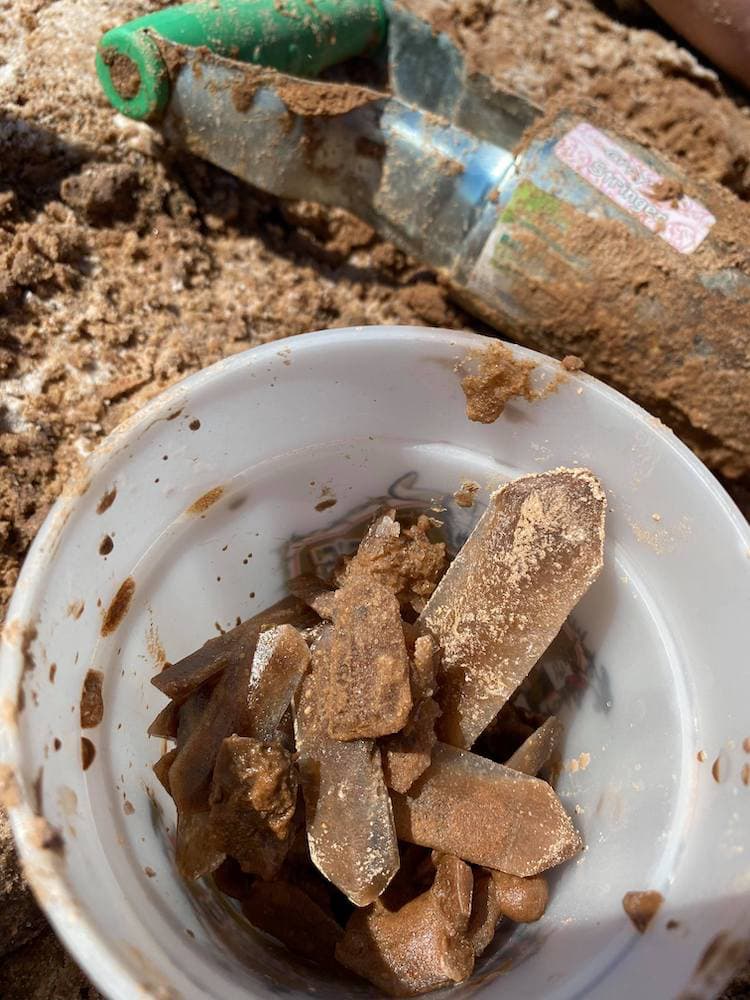 The best part of the salt plains is you can enjoy hours of crystal digging here. The hourglass shaped selenite crystals are just under the surface, so families can easily find them with a small shovel. You can go out and go crystal digging April 1 through October 15 from sun up to sun down.
Also, the sand here is pliable so you can make sand castles or sand animals with your family. We made a giant lizard!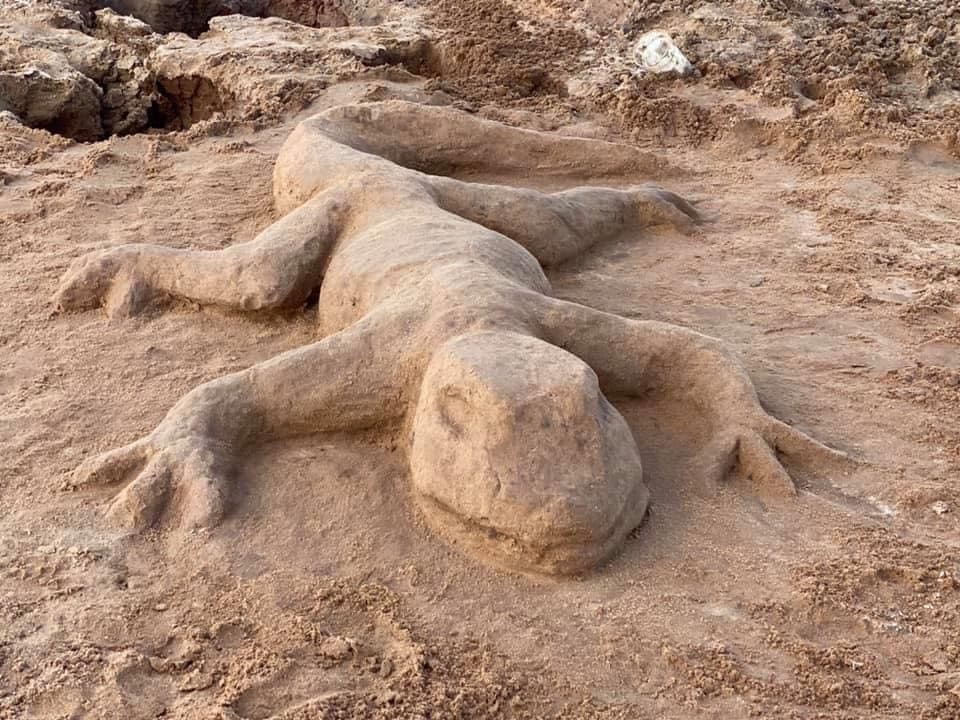 It's so fun and it's very easy to spend an entire day at the park! There's also hiking and nature trails, plus so many birds in this area.
The Fish and Wildlife Service has this pdf map with more information about the area including how to dog for these crystals.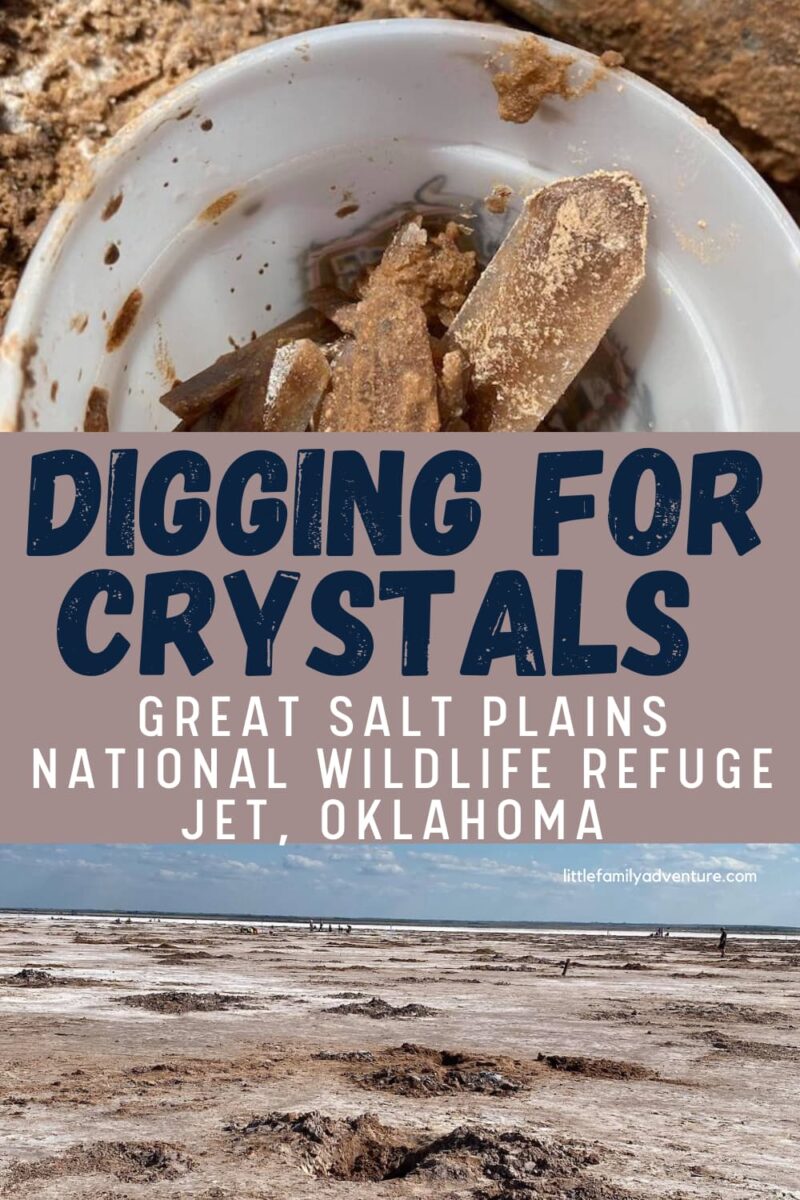 If you plan to go out on the salt flats, I would recommend bringing:
Food/lunch
Snacks
Lots of water
Digging tools: shovel, hand trowel, bucket
Towels
You will definitely want to wear some clothes you don't care about ruining
Tip: Make sure you enter the crystal digging area into your car's gps. Cellular service can be spotty out there. So if you don't put in the coordinates, you may end up half an hour away at the state park!
Great Salt Plains State Park
There is also the Great Salt Plains State Park, not to be confused with the wildlife refuge. The state park is about 25 minutes away and is an amazing outdoor area to explore. The saltwater lake inside the park called Great Salt Plains Lake is said to be half as salty as the ocean. This would be a fun place to stay in a cabin or camp on a tent site for a weekend family adventure!
This is a fun day trip for the entire family. It's something you won't forget! Find more weekend getaway ideas in Oklahoma here too.

Guest Author: Emily Stringer, The Traveling Okies
Emily is an avid traveler and home school mom based in Yukon, Oklahoma. When she isn't busy teaching she enjoys traveling both in the US and across the world. Besides traveling she enjoys cooking and spending time with her family. Something fun to know about Emily is she collects a cookbook from every country she visits.
Find Emily on Instagram @travelingokie405 or on Facebook.
Join her Facebook Group of traveling okies here.