At home, we often don't give a second thought to creating healthy meals. But that isn't always the case when camping. Instead of a sugar laden, prepackaged meal plan, I'm want to share a healthy camping food plan filled with fresh fruits, veggies, and lean protein. I'm calling this my Farm to Table Camping Meal Plan.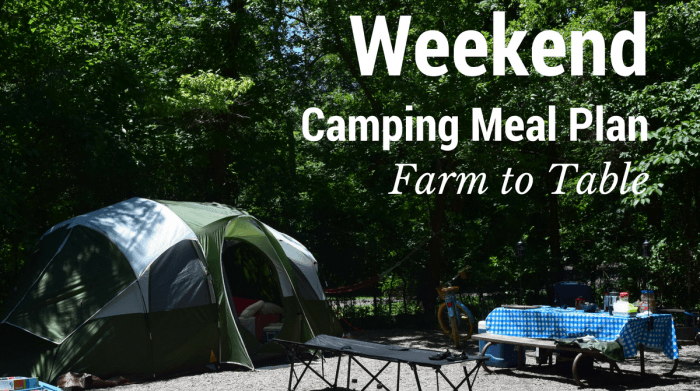 Prime camping season is often late spring through early fall. Coincidentally, it's also prime season for a variety amazing fresh fruits and vegetables. Luckily in this day and age, we have year around access to quality ingredient to make a variety of healthy camping food. On your next family camping trip, opt for freshier ingredient and create the family0friendly recipes on this Farm to Table Camping Menu.
Why a Camping Weekend Menu Planner?
Having a camping meal planner is a must for any camping trip. It helps take some of the stress out of planning your trip. Planning out your meals also helps you and your family have a great camping adventure and ensures that you have everything you need for your meals. If you need help create a camping meal planners, check out these tips for planning a camping menu.
We like to take off and go camping over a standard weekend. We'll leave on Friday after the kids get out of school and return sometime Sunday evening. It's the right about of time for a quick getaway. This weekend camping menu is created with for a family camping trip with 2 overnight stays. Each meal is easy to prepare and include kid-friendly recipes that the whole family will enjoy. It's healthy camping food made easy!

Camp Cooking
Cooking over a camp fire is probably one of my favorite parts of camping. Food has that unique flavor that you don't get at home.
For this camping menu, I'll set up my grill grates directly over the fire ring and cook most meals over the open fire. Food will be cooked directly on the grill, in a cast iron skillet, or in pot with hot water.
For this menu you will need the following cooking utensils:
Plates
Bowls
Cutting board/mat
Sharp knife
Forks & spoons
Healthy Camping Food Plan for Friday Dinner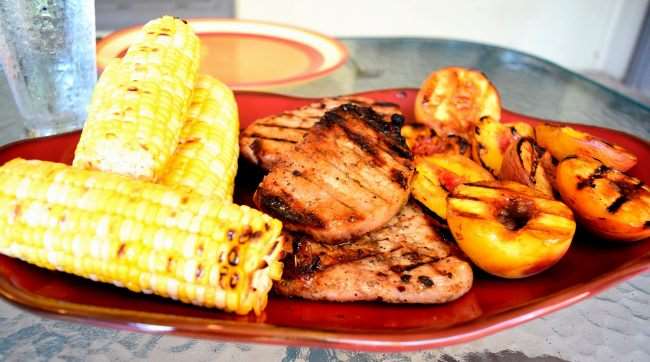 Grilled Pork Chops and Peaches
Grilled Corn with a pat of butter and a little salt or chile lime salt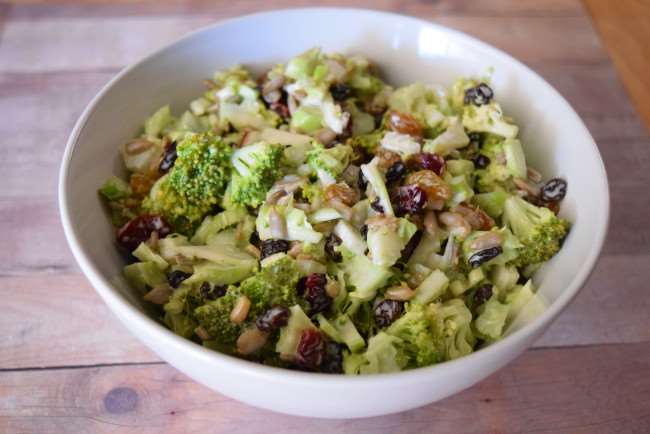 Broccoli Cranberry Salad – made ahead at home and stored in a sealed container.
Strawberry S'mores
Camping Food for Saturday Breakfast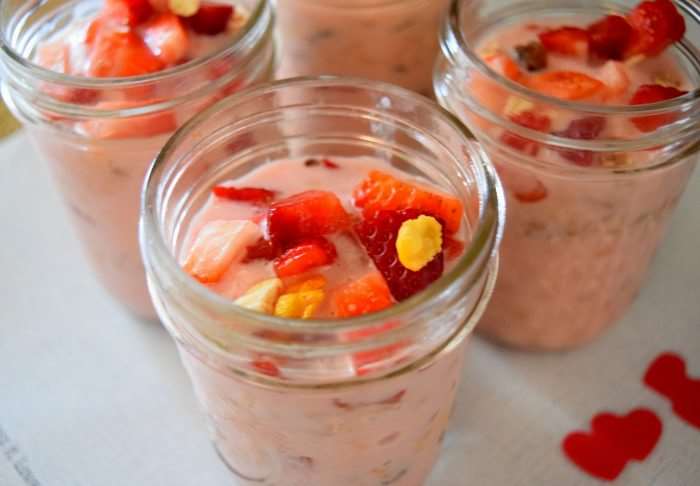 Greek yogurt and berry parfaits with granola – Get the recipe and a few others here –> 26 Camping Breakfast Round Up
Saturday – Camping Lunch Ideas (No Cook)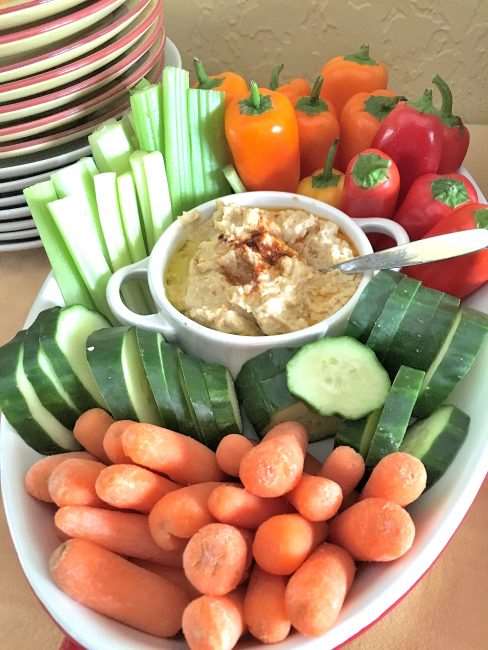 Veggie Dippers with Roasted Red Pepper Hummus
Tortilla Roll Ups with Turkey, Swiss, spinach, hummus, avocado, & tomato
Orange slices
Saturday Dinner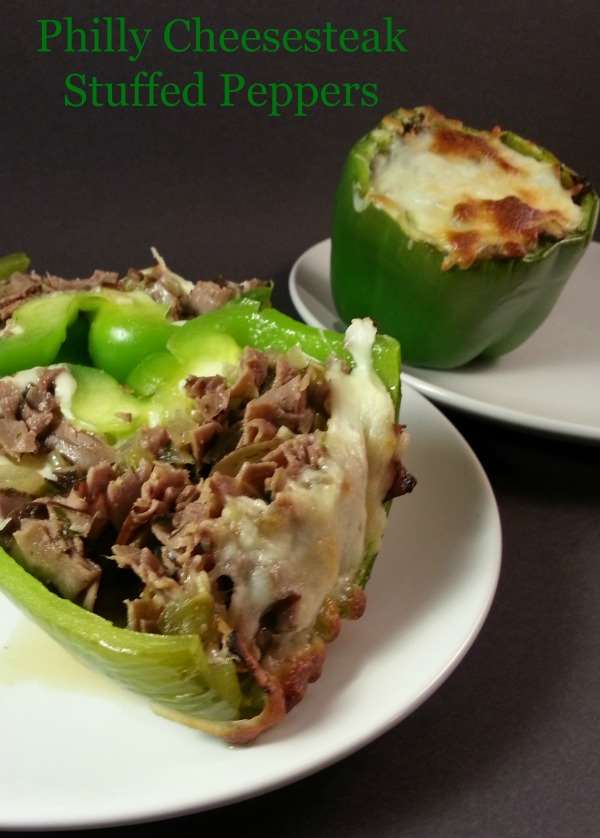 Philly Cheesesteak Stuffed Bell Peppers (made in a Dutch Oven)
Sliced Jicama with lime juice and chile powder
Sunday Breakfast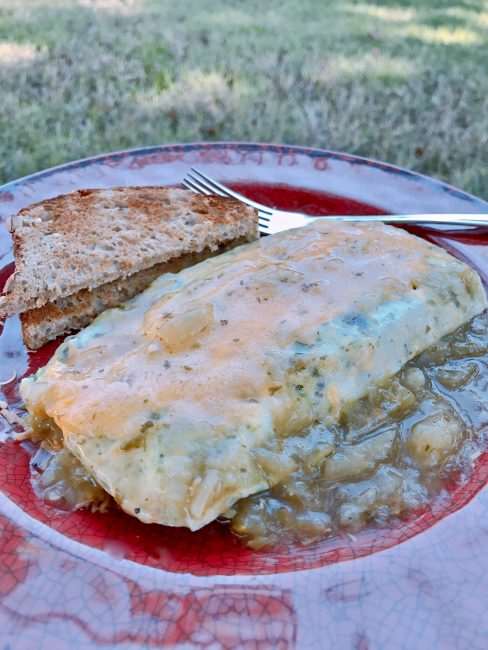 Veggie and cheese omelette in a bag (Instead of using a Ziploc freezer bag that can leech chemicals into your food, you a silicone bag like this one from Stasher on Amazon.)
Sausage patties
Cowboy Coffee
Take the worry out of camp cooking!
Follow this Farm to Table camping menu or choose just a few recipes to try on your next family camping trip. Either way, you'll have less stress when planning your next family camping trip. Plus everyone will love the food, leaving everyone to be a very HAPPY CAMPER!
Get more camping menu ideas here.
Where are you going camping to next?
I'd love to hear about your family adventures. Tell us in the comments below or tag us on Twitter or Instagram @lilfamadventure.