Making a Philly Cheesesteak Better
A while back, I saw a recipe for Philly Cheesesteak Bell Peppers online and knew I had to try it. I mean, what's not to love about copious amounts of gooey mozzarella cheese, sliced roast beef, and stuffed bell peppers? I took my family's recipe for a Philly Cheesesteak sandwich, ditched the bread and added more bell peppers. Voila! Philly Cheesesteak Stuffed Bell Peppers. It's all of the flavor without the bread.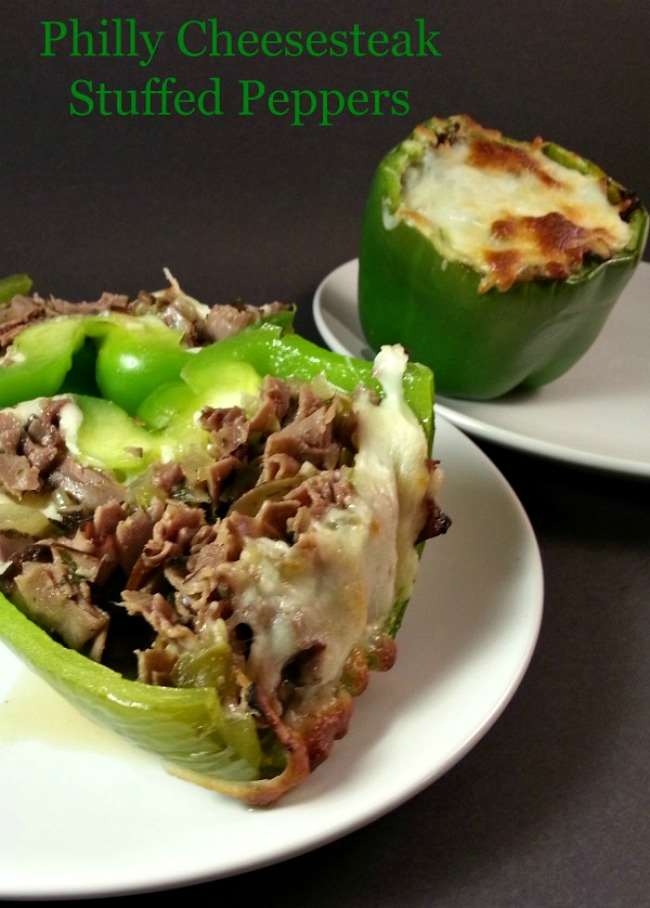 Gluten Free and Lower in Carbs
Because we ditched the bread, this recipe is gluten free and lower in carbs. I LOVE bread but don't miss it in this recipe for Philly Chesesteak Stuffed Peppers. This recipe makes 4 whole bell peppers. It's easy to double and even triple the recipe for company.
More Veggies
When I make cheesesteaks at home or if I order one when we go out, I always ask for extra peppers. So this version was right up my alley. I keep the main bell pepper a little firmer and cook the bell peppers inside the filling a  little longer. I like that combination of textures. If you want all of the bell peppers softer, more like a traditional Philly Cheesesteak, bake the bell peppers 10 minutes before stuffing them. You can use this while you are prepping and cooking the filling/stuffing.
Easy to Make Ahead
This recipe takes about 35-40 minutes to make. If you know you'll be in a short on time to make dinner, cook the filling, minus the cheese, the night before and store in the refrigerator. When you're ready to make dinner, continue with the recipe my adding the cheese, stuffing the peppers, and bake. Since the filling is cold, you'll want to add a few extra minutes to bake. When the cheese on top is melted and turning golden, they are done.
Click NEXT PAGE for the recipe