Growing up in Southern California, tacos are comfort food for me. So, "Taco Night" is a regular thing at our house.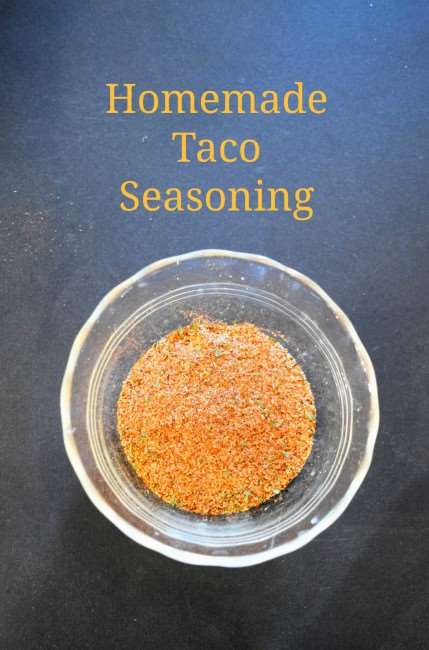 Regardless of what type of tacos we're having, you can bet they're being made with my homemade taco seasoning. My taco seasoning is an easy spice blend you can use for tacos, burritos, tamale pie, Mexican Ranch Dressing, and other Mexican food recipes.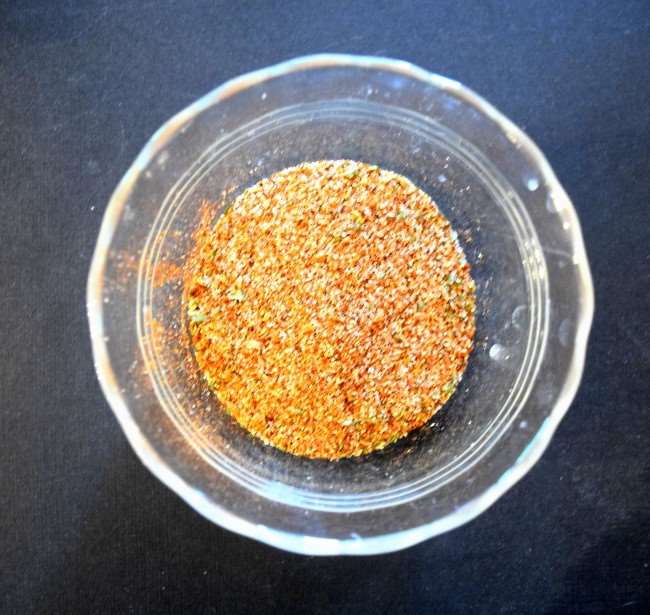 It is less expensive to buy spices in bulk at stores like Natural Grocers or Sprouts. Plus my version doesn't include any additional preservatives or additives like sand. Yup! You heard me, sand! It may be food grade sand, but it is what it is! It is often listed as silica or silicon dioxide on ingredient labels. Check your spice jar ingredient list at home. You'll be surprised where you find it.
This homemade taco seasoning makes 6 Tablespoons spice blend. A typical store bought taco seasoning packet is 1.25 ounces. Substitute 2 tablespoons of this homemade mix for a packet of taco seasoning in any recipe.
If you are looking for recipes to try this seasoning on, try this Southwestern Taco Casserole with Cornbread Crust.
Yield: 6
Homemade Taco Seasoning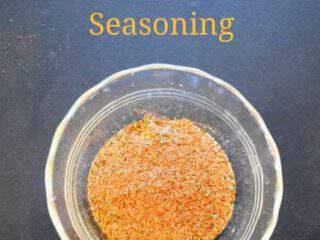 Ingredients
2 teaspoons salt
3/4 teaspoon smoked paprika
1/2 teaspoon dried cilantro
1/2 teaspoon dried oregano
1/2 teaspoon ground cayenne pepper
Mix all ingredients together.
Store in an airtight container.
Instructions
Mix all ingredients together.
Store in an airtight container.
Nutrition Information:
Serving Size:
1
Amount Per Serving:
Calories:

8
Sodium:

4806mg
Carbohydrates:

2g