Looking for a new travel destination? I have a few reasons why Pittsburgh should be at the top of your list. Whether you are looking for sports, great food, world class museums, activities for the kids, or outdoor recreation, you'll find these and other fun things to do in Pittsburgh PA.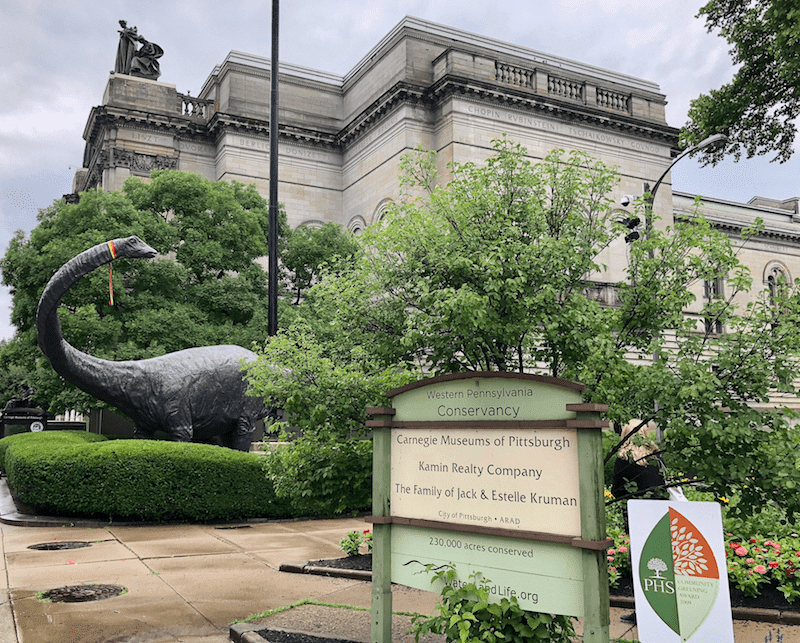 Pittsburgh was a booming steel industry town earning it the nickname "Steel City". Entrepreneur and steel magnate Andrew Carnegie commissioned his first U.S. Carnegie Public Library here in 1886 and many buildings bear his name. Today the city has transformed beyond steel into something more. Its earned other nicknames like the "City of Champions" for their sports teams' numerous championship wins and "City of Bridges" because of the area's 446 bridges. I think my favorite nickname though has to be Kidsburgh because there are so many family-friendly things to do in Pittsburgh PA.
On a recent press trip, I came to town to discover a few of these family-friendly places on my own. What I found were family attractions that were fun for all ages. Here kids don't have all the fun. Parents can bring their children for a family friendly getaway, but these same attractions are offering something just for the adults too! Adults can play like a kid again on their own or bring the kids. It's up to you how you'll explore Kidsburgh on your next trip. To get you started, begin by exploring these things to do in Pittsburgh while you are here.
* This article contains affiliate links from our brand partners. Purchase through one of these links and we receive a small commission without any extra expense to you!
Where is Pittsburgh PA
Pittsburgh is a city in Western Pennsylvania that sits at the intersection of three rivers. With all that water, residents and visitors need a way to navigate the area. You'll find the city has 446 bridges that make commuting easier. Each of these bridges is really unique and you could spend days viewing them all.
Whether you fly into Pittsburgh International Airport or drive, this is a easily accessible destination for families. It's just a 90 minute flight most many major US and Canadian airports. We flew into the city and took a taxi to our hotel. The airport is a good distance away from the downtown area.
By car, Pittsburgh is only 2 hours from Cleveland, OH, 3.5 hours from Buffalo NY, and 4 hours from DC.
Pin This for Later….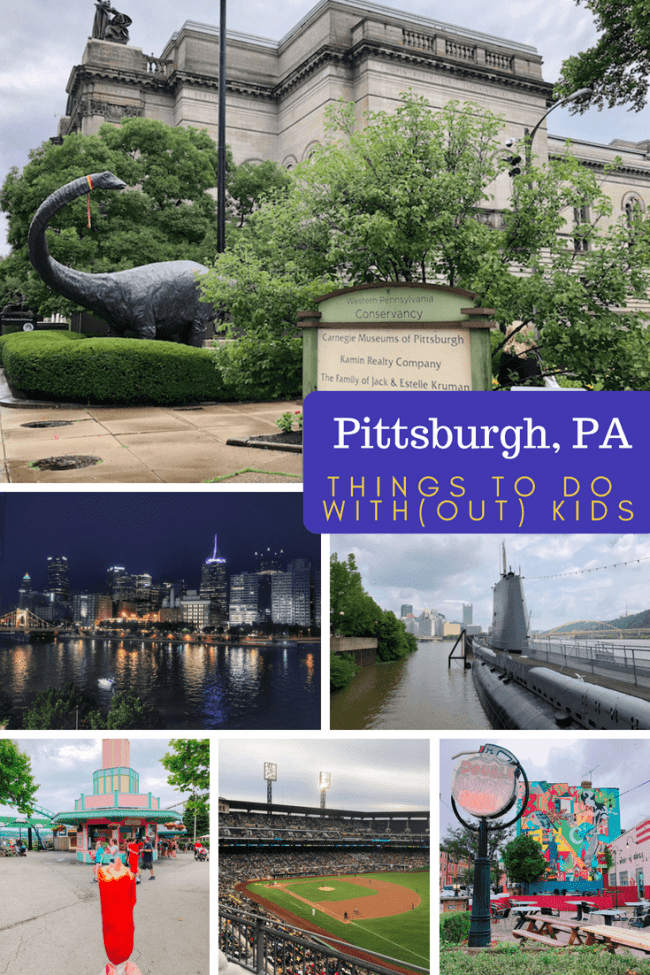 Things to Do in Pittsburgh PA
Get Tickets to a Pittsburgh Pirates Ball Game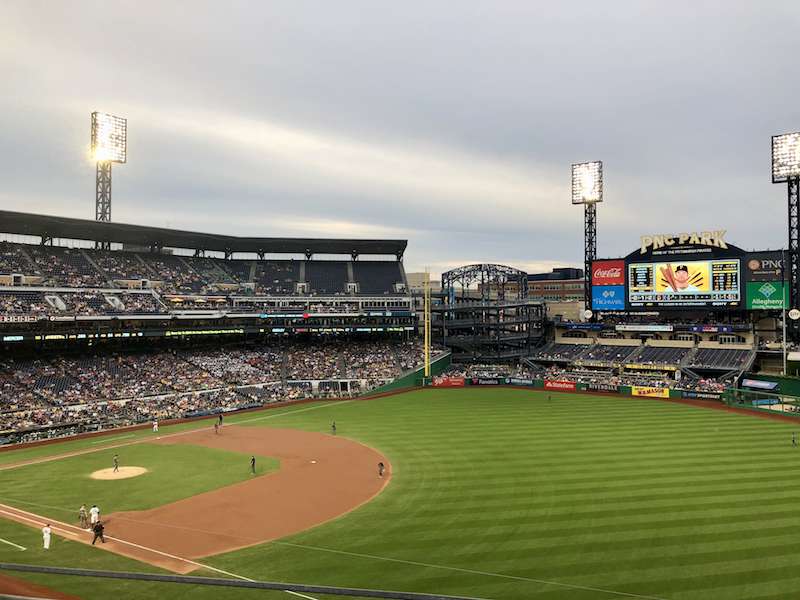 Sports are at the top of our list of things to do in Pittsburgh. The city loves sports which coincidentally have been played here since the American Civil War. The city is home to Steelers football at Heinz Field, Penguins hockey at PPG Paints Arena, and Pirates baseball at PNC Park.
Summer months mean it's baseball with the Pittsburgh Pirates. So during our recent June visit, we headed to PNC Park. Friends said there isn't a bad seat in the house. I'm not sure if they were talking about the view of the baseball field or the city.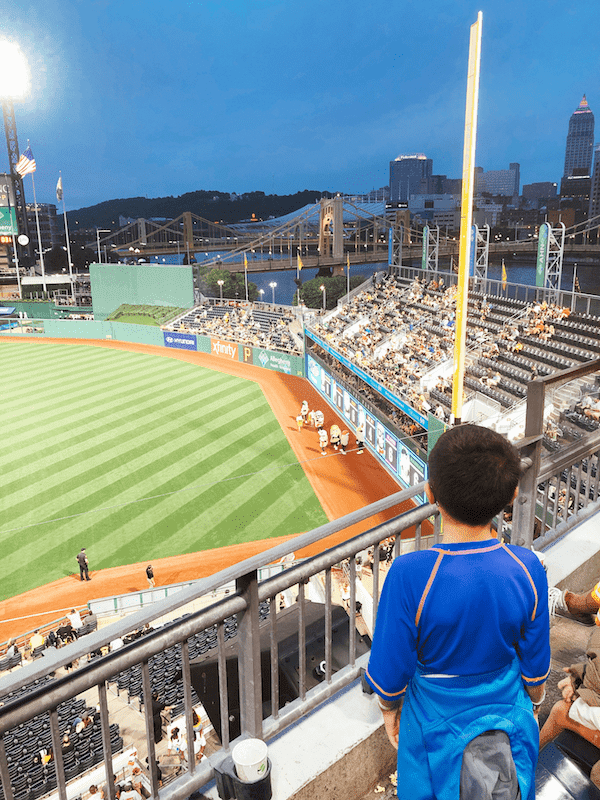 Past the outfield, you can look out over the city, the river, and a few of those many bridges. Once the sun goes down, you are treated with THIS view……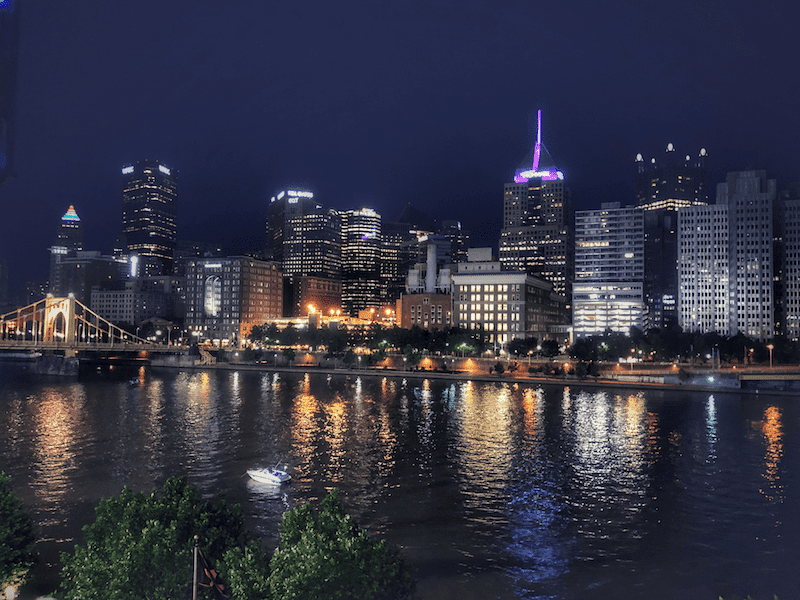 When hunger strikes, the ballpark has food options ranging from grilled burgers, famous Primanti's Brothers sandwiches, gyros, brats, and popcorn. For a GREAT value, get a ticket in the Pirates Cove, sections 201-205. Your $30 ticket includes unlimited popcorn, peanuts, and soda.
If you bring the kids, there is a playground just for them to expend some adventure fuel (aka energy). The Kid's Zone, as it's called, is located at the Right Field of the park.
Play in the Market at the City's Strip District
This area is famous for its wholesale markets, ethnic eateries, shops, and lively bars. You can get great deals on spices at Penzey's Spices, fresh seafood at Wholey Fish Market, fresh produce at the farm stand, plus Pirates and Steelers gear from street vendors. When you get hungry, head to Primanti's Brothers' original location for one of their infamous sandwiches topped with fried and slaw.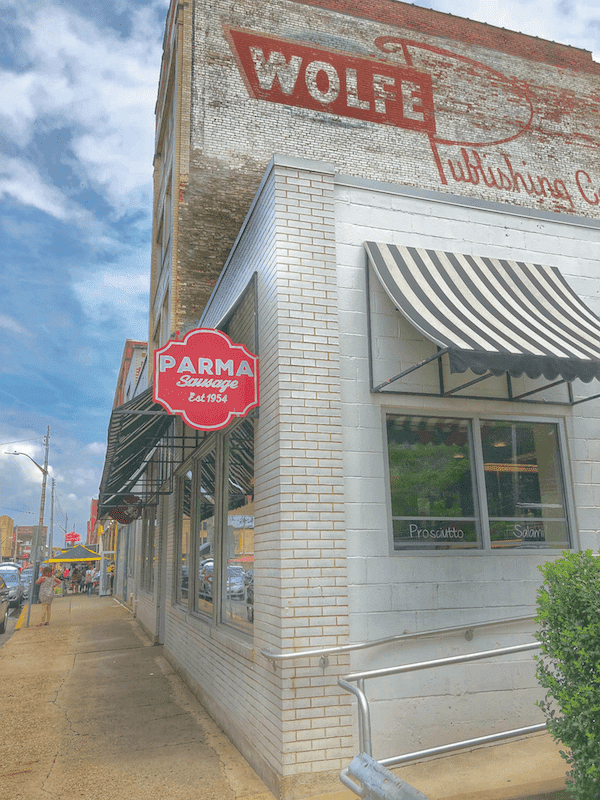 The last weekend of May, June, and July, the area come for Open Streets hosted by BikePgh. The streets are closed off for the event that includes bike rides, kids activities, free fitness classes, and other special events.
Be a Kid Again at the Children's Museum
Do you remember Mr. Roger's Neighborhood? I do! I remember the sweater, the puppets, and the train that would deliver the mail. Fred Rogers, aka Mr. Rogers, called Pittsburgh home and was an advisor and mentor for the Children's museum.
Fun fact: Mr. Rogers' sweater was knit by his mother.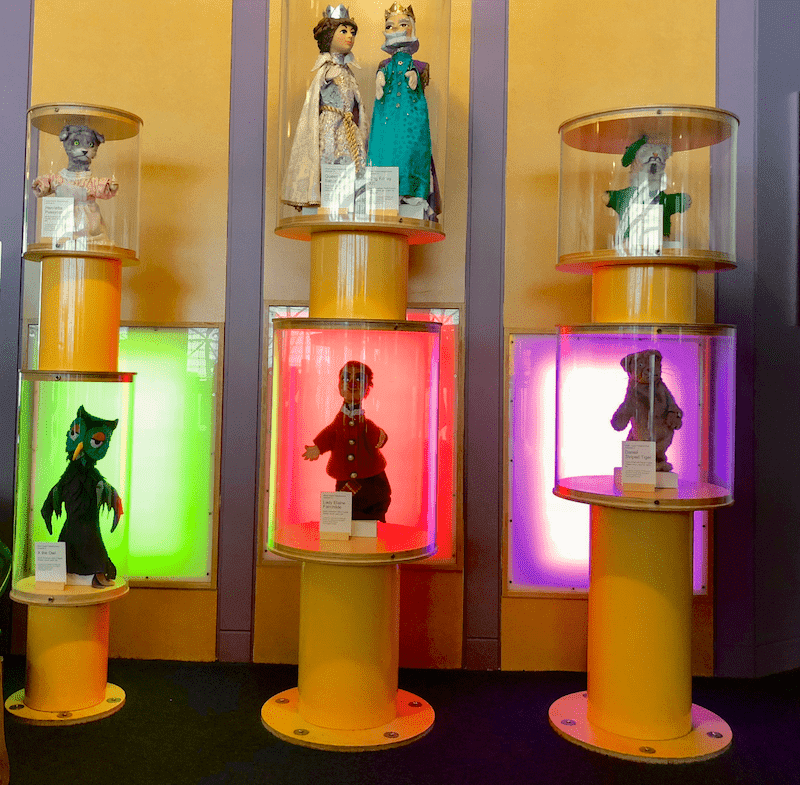 On permanent display, you'll find all of the original puppets from the Mr. Rogers Neighborhood TV show. There's King Friday XIII and Queen Sarah Saturday, X The Owl, Henrietta Pussycat, and the others. Somewhere in the museum, you can also find his iconic sweater. I won't tell you here, so seek it out for yourself.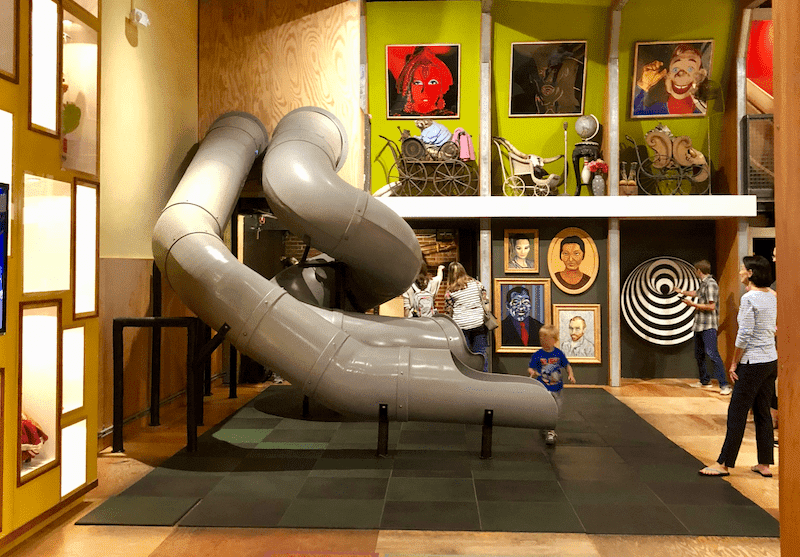 Another thing for you to seek out here are the Andy Warhol paintings. Can you find them in this picture above? Andy Warhol was from Pittsburgh and he contributed often to the city's cultural scene. The Andy Warhol Museum is another place to visit when you are here. It's one of the four Carnegie Museums of Pittsburgh I mentioned earlier. Unfortunately I wasn't able to go there this time. But you can find a few of his works of art inside the Children's Museum and other attractions.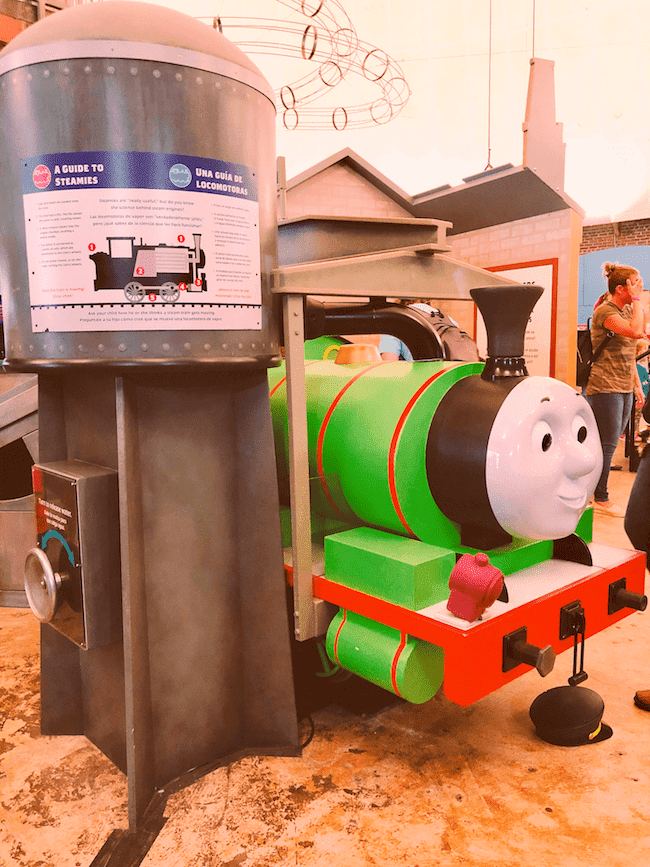 Younger children will enjoy a new Thomas & Friends Ride the Rails exhibit. The area features Thomas the Train and his friends. It's an interactive space providing hours of play.
Build with LEGOS and Explore the USS Requin Submarine at the Carnegie Science Center
You don't have to be a child to enjoy the science museum. It's fun for all ages! You can visit during regular hours or visit on a special 21+ Night. These special nights are scheduled throughout the year to give adults a different nighttime experience without the kids running around. Check the website for dates and more details.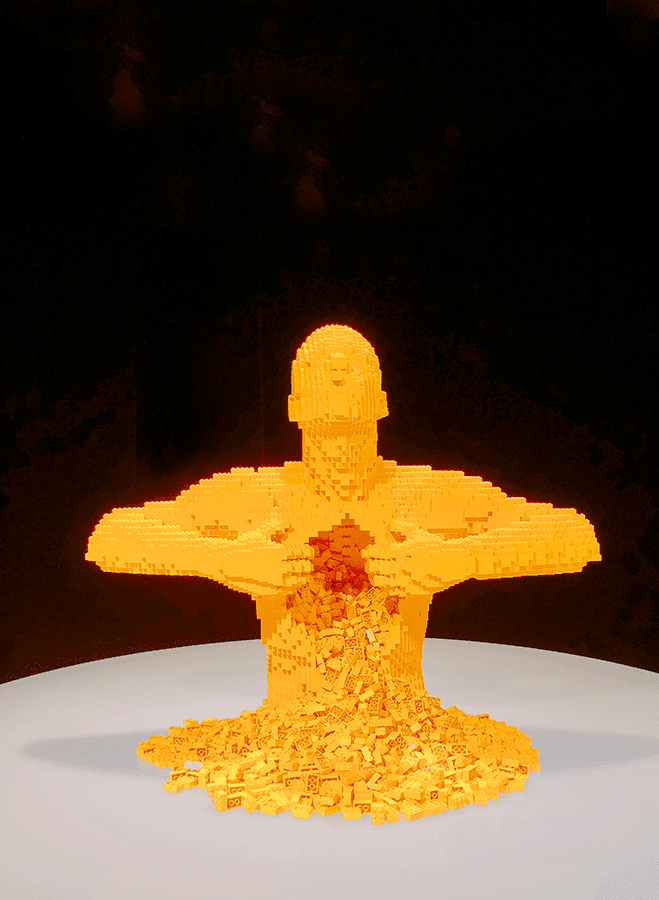 Regardless of when you visit, definitely check out the Art of the Brick exhibit. This temporary exhibit features unique creations, pictures, and statues using nothing but LEGO bricks. I write more about this Art of the Brick exhibit because I love LEGOS as much as my kids do. The exhibit shows you how a simple building block can be transformed into so much for than the LEGO sets we get in the store.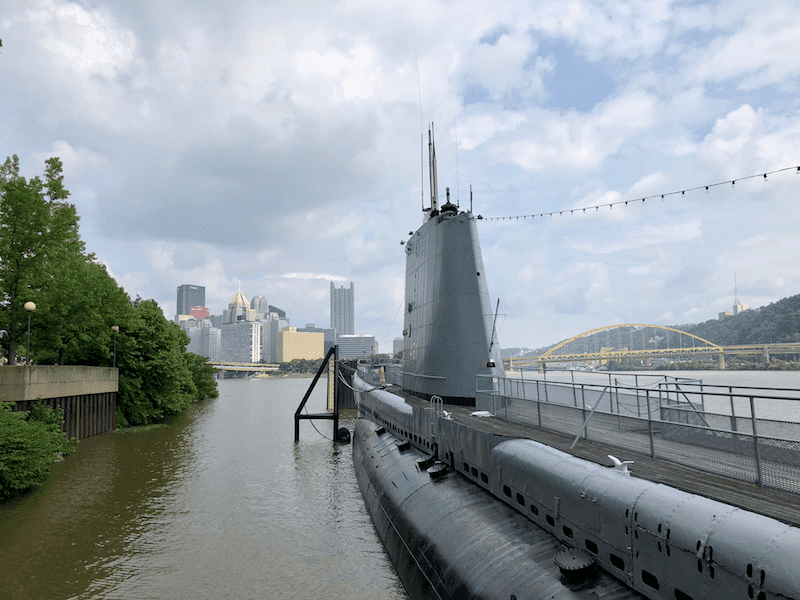 The other exhibit you need to see is the USS Requin submarine. This US Navy vessel was active during the Cold War and now sits docked in the Ohio River just outside the museum.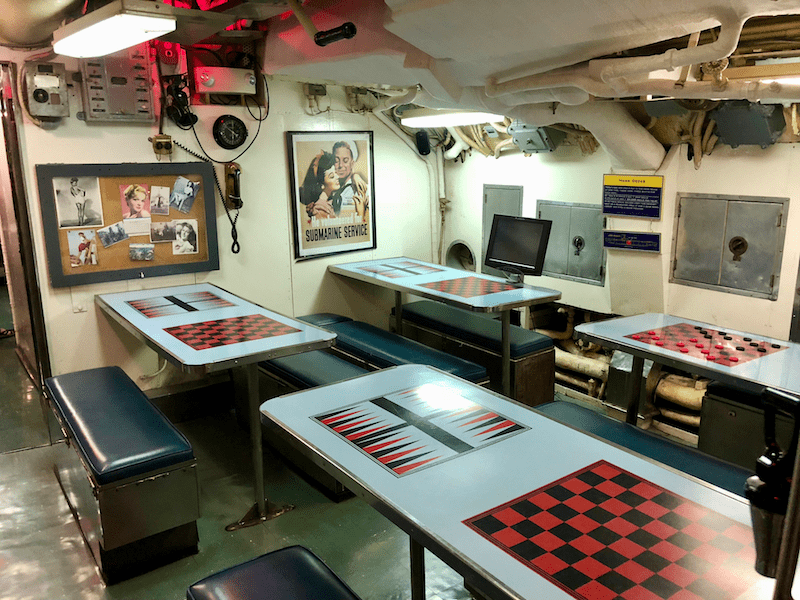 Climb aboard and see what it was like to live and work in such close quarters. For those 15+, there is a special behind the scenes tour that can be scheduled to learn more about the submarine.
Get to Riding at Kennywood Amusement Park
This theme park is a National Historic Landmark and has been entertaining guests for 120 years. This year (2018) they are celebrating that with new rides and attractions for visitors.
I love theme parks and am partial to the wooden roller coasters and log flume rides. They have both here at Kennywood plus a variety of shows, daily entertainment, and theme park food.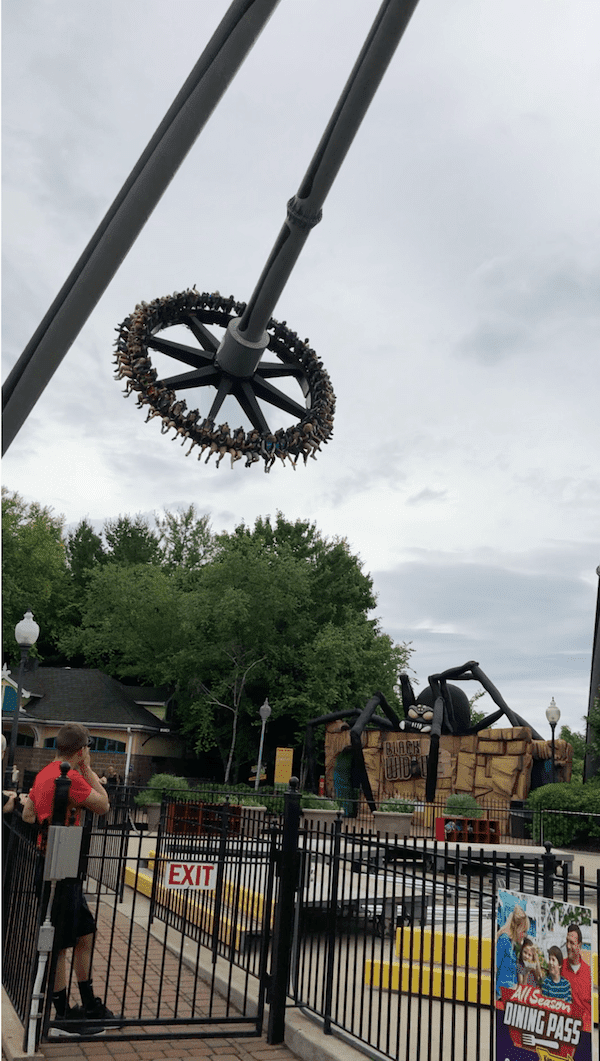 Thrill seekers will want to ride the Black Widow. I love adventure but this is more than I can handle. So I humbly tap out on this. For those of you brave soles that ride this, you'll be strapped into your seat for a pendulum swing ride that takes you up to 146 feet, back down, and up again, all while spinning on the wheel axis.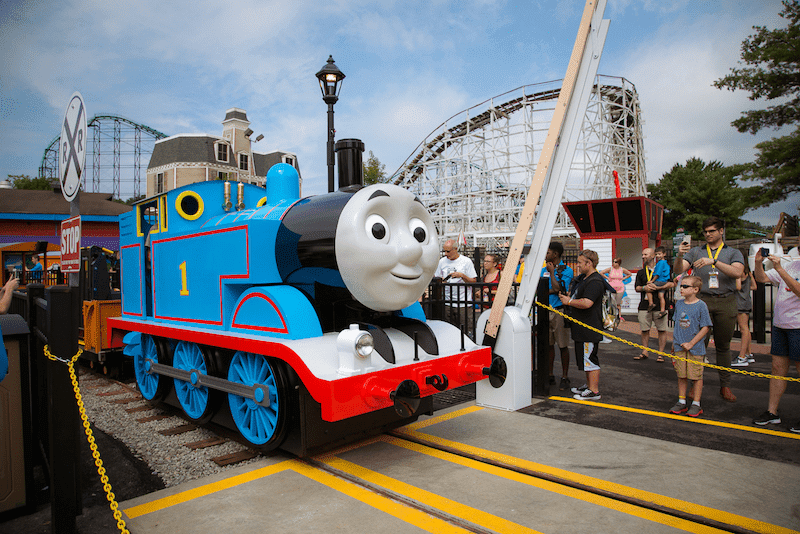 New for younger visitors, Kennywood welcomes Thomas & Friends™ in their very own Thomas Town™. This new area includes 5 family fun rides, an indoor play zone, entertainment show featuring Sir Topham Hatt, James, Emily, and Gordon.
Rediscover Past and Present at the Carnegie Natural History Museum
There are so many reasons to visit the Carnegie Natural History Museum. There is art, architecture, living reptiles, gems, and dinosaurs. This year, the museum won the Best Museum Award from the Pittsburgh Magazine readers poll. So it makes sense to add this museum to our list of things to do in Pittsburgh PA. Just like the Carnegie Science Center, this museum offers something for all ages, including 21+ Nights.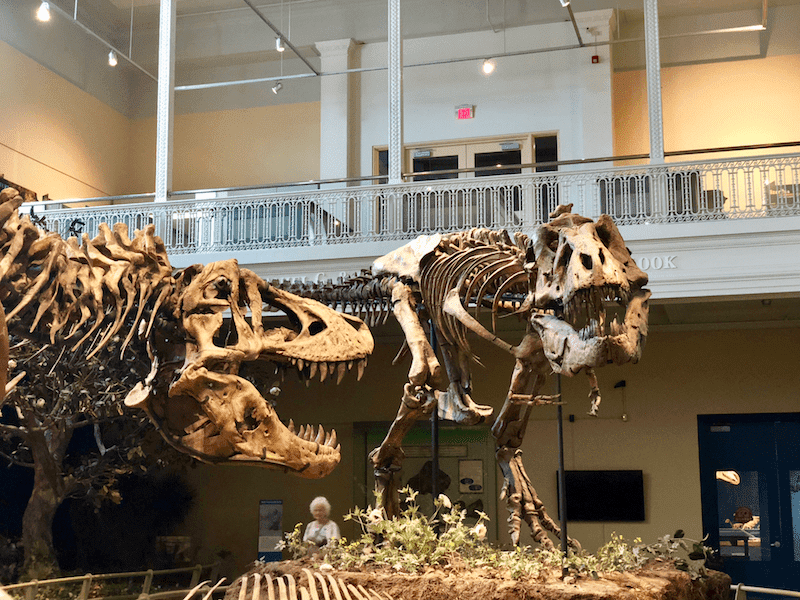 One of big draws for visitors is the Dinosaurs in their Time exhibit. For me, it doesn't matter if I have the kids with me or not, I'll stop for dinosaurs. I think it's fascinating how these massive animals once roamed the Earth.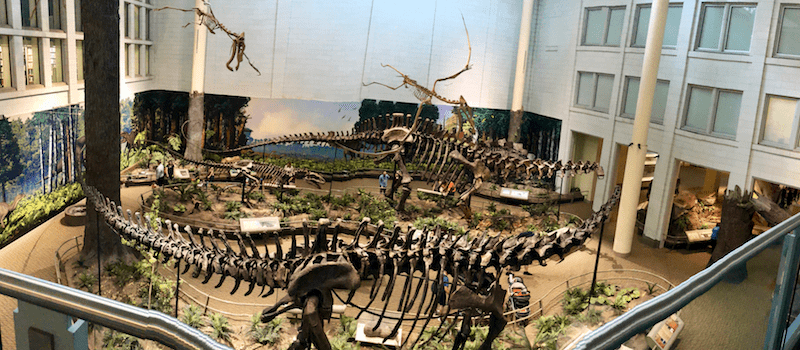 A detail that makes this exhibit different from others is that animals that lived together in life are grouped together. So you aren't just seeing reconstructed skeletons, but animals in their own environments with other animals they lived with in their era (based on scientific study). 75% of the fossils on display area real too! They aren't casts or recreations.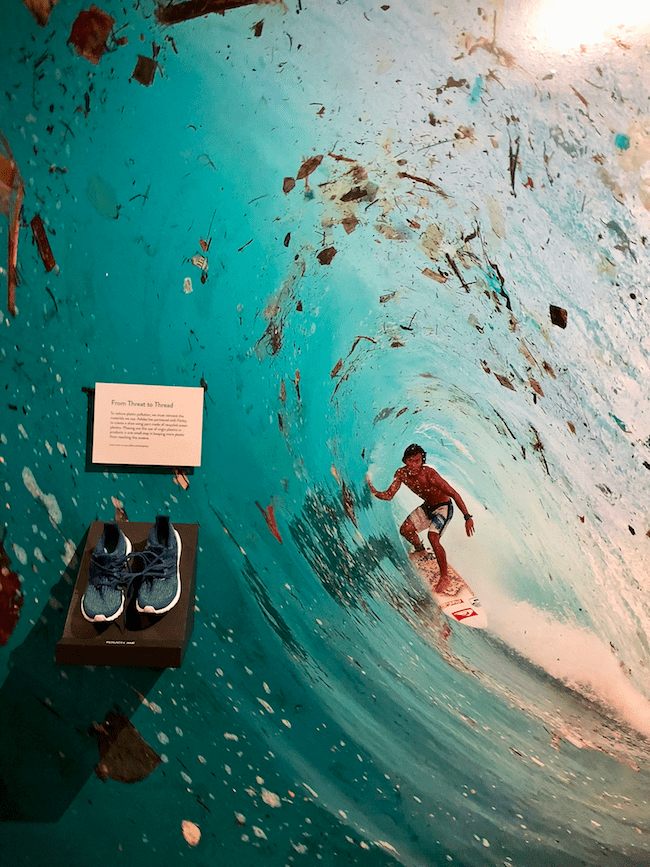 I was really impressed with the We Are Nature: Living in the Anthropocene exhibit. Not sure what the Anthropocene is? I wasn't either. But luckily, the exhibit starts you out with the definition.
The Anthropocene is a newly proposed epoch, or geological time period, defined by humans' effect on the environment. This is the first time in recorded history that humans are impacting the earth as strongly as natural forces like steroids, volcanic eruptions or ice age global cooling."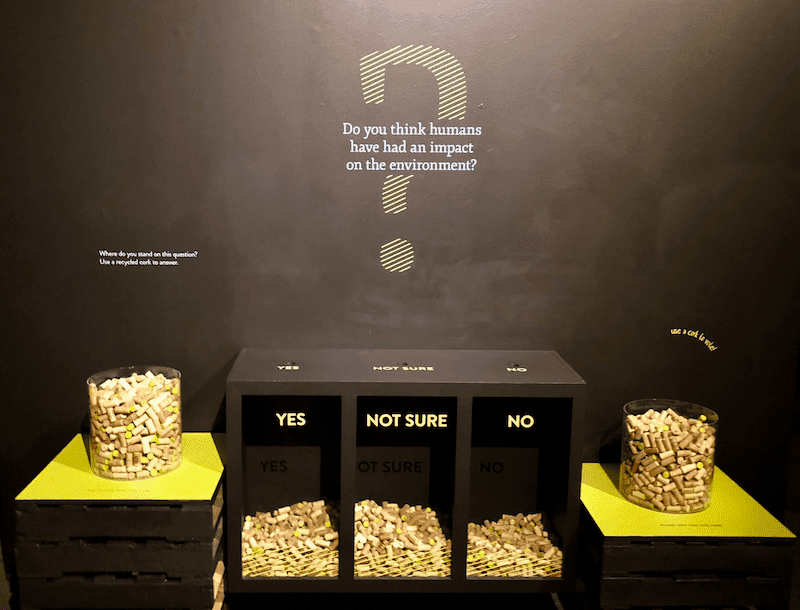 The exhibit starts up a question: Do you think humans have had an impact on the environment?
From there, the exhibit walks you through how humans impact their environment and the effects that have resulted from it.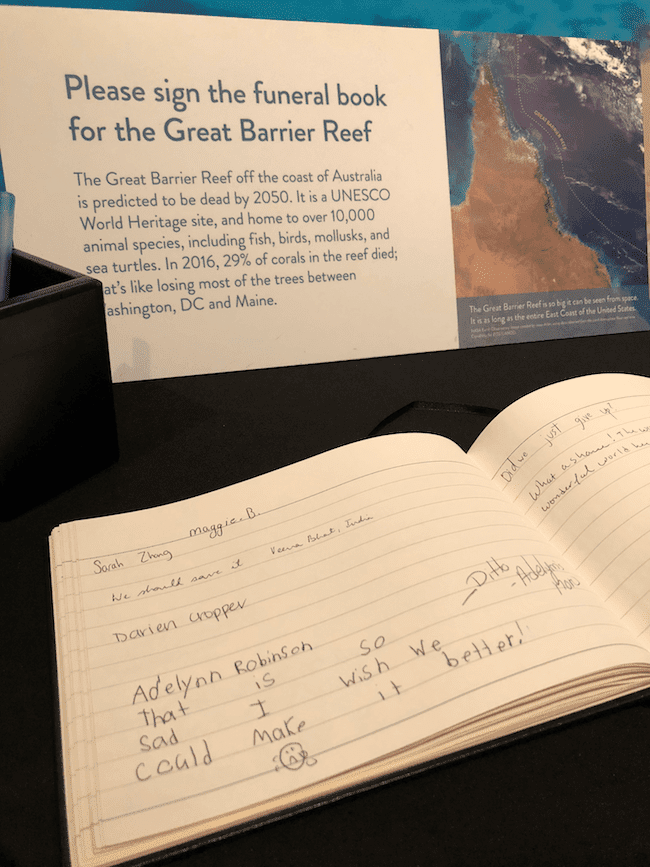 From plastic pollution in the oceans and the disappearance of the oceans' reefs to extinction of species, there is a lot to take in here.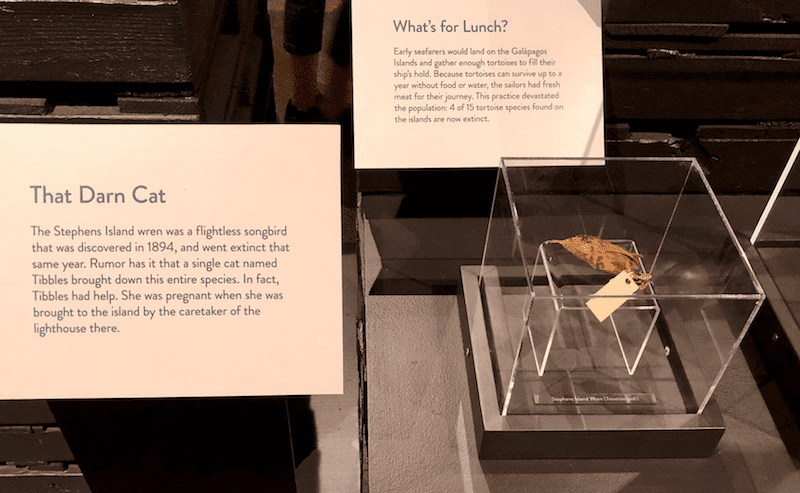 This exhibit is interactive and brings up thought provoking ideas and may inspire you to make a few changes.
See the City from atop Mount Washington
The view from this scenic overlook is worth the trip up. You can travel to the top by car or via one of the two inclines (Duquesne and Monongahela Inclines). Once you are there you can stop at one of the many restaurants or hike the new Emerald View city park.
Shown in the image above: KEEN Terradora Ethos Hiking Shoe, Duluth Trading Company Armachillo cooling t-shirt, and Prana Sage Jogger Pants.
Additional things to do in Pittsburgh we have yet to try
Pittsburgh Zoo & PPG Aquarium
Andy Warhol Museum – Warhol was from Pittsburgh
Great Allegheny Passage – scenic multi-use trail connecting Pittsburgh to Cumberland, MD and then onto D.C.
National Aviary – the only one in the country
Meadowcroft Rockshelter & Historic Village – National Landmark with historic villages showing life dating back centuries.

Pennsylvania Trolley Museum
Pittsburgh Food & Drink
Pittsburgh has a great culinary scene that needs to be explored when you are making any list of things to do in Pittsburgh PA. You can find classic diner food and hearty comfort food to healthy farm-to-table fare and everything in between.
For breakfast try:
Kelly O's in the Strip District is a classic diner featured on Food Network. It's a one-of-a-kind greasy spoon joint serving up classics, but the Grilled Cinnamon Roll with vanilla ice cream is a MUST!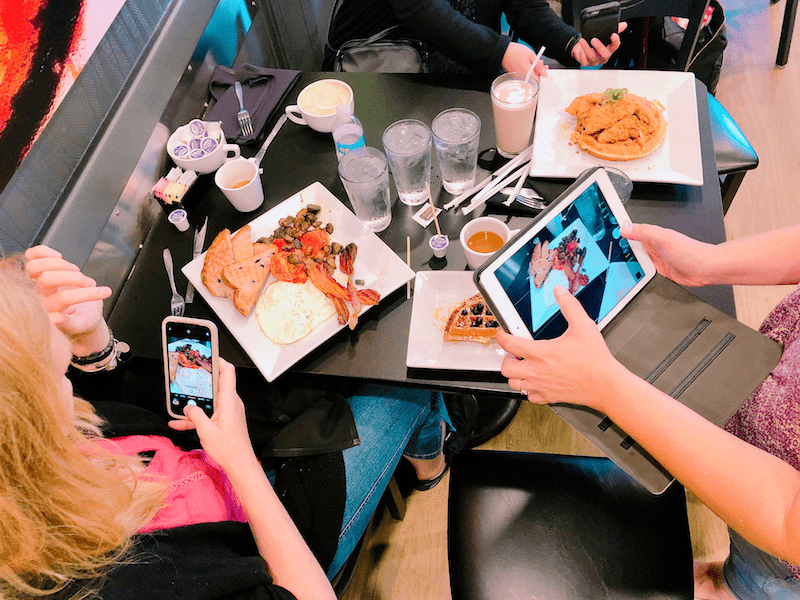 Waffles, INCaffeinated in the South Side is the place for waffles. They have signature creations or you can create your own.
Fun Find: Walk down the street when you're done and see the murals/street art.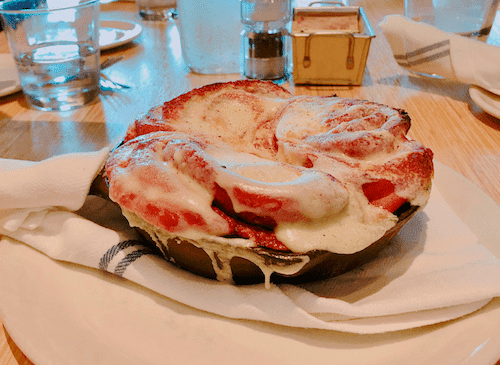 For Weekend Brunch or Lunch try:
The Porch at Schenley Plaza is a local Farm-to-Table restaurant sourced from their rooftop garden and the Penn's Corner Farm Alliance. Menu includes sandwiches, burgers, wood fired pizzas, and salads. Start with the Cast Iron Cinnamon Rolls, then try the Seared Tuna Nicoise salad. Craft cocktails are refreshing!
For Lunch try:
Primanti's Brothers is famous and a hometown favorite since 1933. Their hardy sandwiches are topped with fries, a vinegar based coleslaw, and tomatoes! With several locations around the city, you can't visit Pittsburgh without a stop here.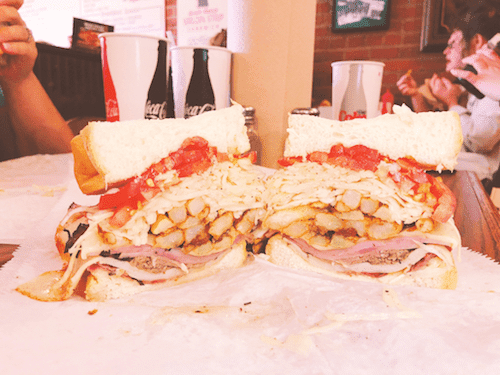 I tried the Joe, Dick, and Stanley sandwich. It's the founders' favorite with capicola, oven roasted turkey, roast beef, and provolone cheese. Try the original location in the historic Strip District neighborhood and then head around the corner for a little shopping.
The Strip District is a great stop for ethnic dishes and Wholey Fish Market's almost famous Fish Sandwich.
For dinner try:
Mezzo at Sienna Mercato – Sienna Mercato is a restaurant in the city's Cultural District with three different concepts. There's Emporio meatball joint on the first floor, Mezzo Wine & Charcuterie Bar on the second, and Il Tetto rooftop beer garden on the third floor. Mezzo is rustic with a menu filled with wood fired pizzas and tapas. They cure all their meats in house and make many things from scratch. I loved the Grilled Octopus with shisito peppers and the Broccoli and Tomato salad on the tapas menu. The charcuterie board is a MUST.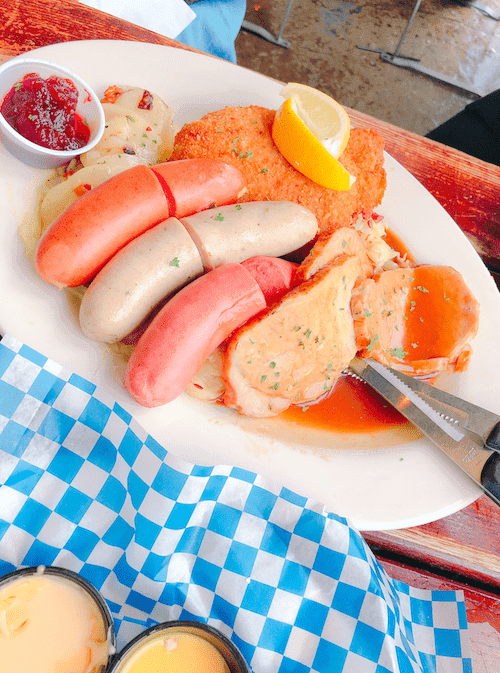 For German food and beer, visit Hofbrauhaus in the South Side neighborhood. The patio area and outdoor biergarten have a gorgeous view of the river. Bring a few friends, order steins of house made brew and the Bavarian Specialities Plate that gives you a little of everything.
For a Special Treat try: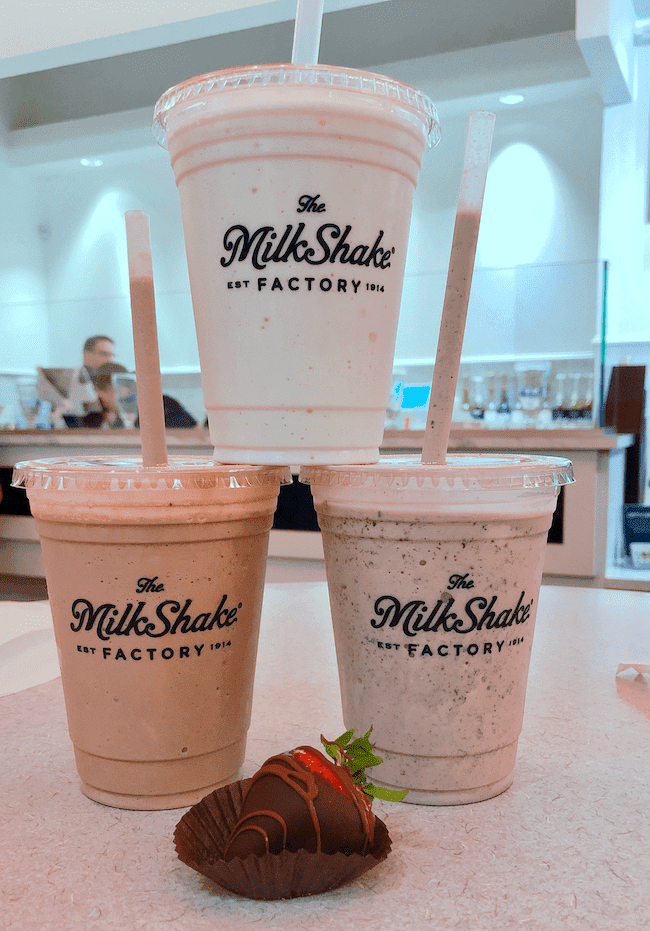 Finish off any meal at the Milkshake Factory. From their handmade milkshakes to chocolate confections, everything is an indulgent treat.
Where to Stay in Pittsburgh
While in Pittsburgh, I stayed at the Cambria Inn & Suites Pittsburgh – Downtown. It's right next door to the PPG Paint Arena and is convenient to all of the attractions we visited.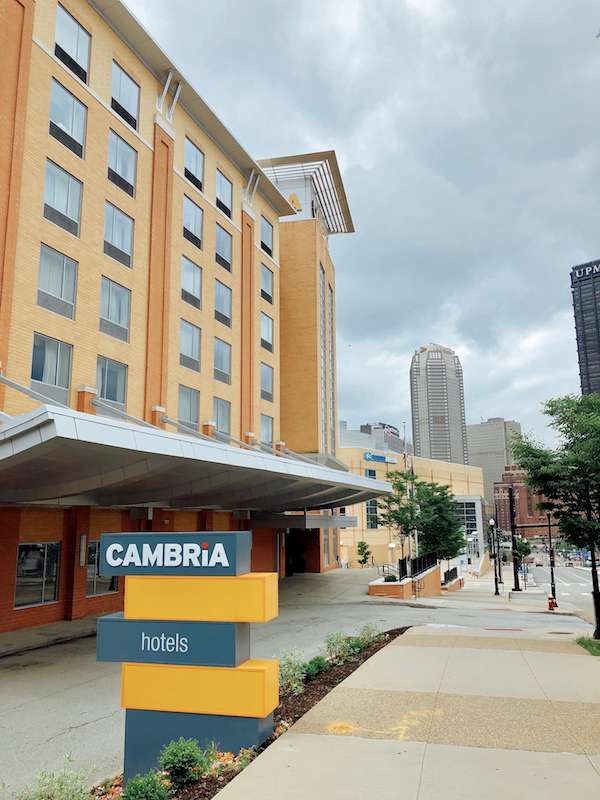 Rooms are spacious and offer all the modern conveniences. The hotel has Free WiFi, and indoor pool, 24 hour fitness center, and complimentary courtesy shuttle within 2 miles of hotel. The onsite restaurant, Social Circle Bistro, serves breakfast, lunch, and dinner.
Planning a Trip to Pittsburgh
A special thanks to Visit Pittsburgh for hosting me on this recent press trip. The attractions and events I mentioned are just some of the many things to do in Pittsburgh PA. Places that you would normally think of a "just for the kids" offer some fun experiences for adults. Regardless of whether or not you are bringing the kids to Pittsburgh for your next trip, I hope these things inspire you to get and explore the area and find your own adventure. Click here to learn more about Pittsburgh and start planning youown trip.
Lodging in Pittsburgh:
Tripadvisor.com* is one stop travel planning with information, rates, and guest reviews for hotels, vacation rentals, flights, restaurants, and more.
Flights & Hotels
Skyscanner* is a comparison website that searches millions of flights and hotels to get you the best rate. Once you find the deal you can book directly with that carrier with no additional fees.
Travelocity* is another one stop travel booking website. Their low price guarantee means they will match any lower price you find online.
Tours & Tickets
Viator* is a Trip Advisor company who offers small group tours in Pittsburgh, activities, and popular attraction information.
Groupon* can save you money at home and while on vacation. Find great deals on attraction tickets, spas, family-fun activities, and restaurants.
Travel Insurance
Allianz Travel Insurance* is the carrier we use to cover us on every adventure. We hope we never need it, but are safe knowing it's there when we do.