Vacation days that are actually spent on vacation are like the world's most rare and delicious treat. It can be such a relief and a joy to have a few days with our family where you don't have to think about work or chores or the chaos and stress of daily life. Unfortunately vacations can be costly and travel can be time consuming which has launched the popularity of the staycation.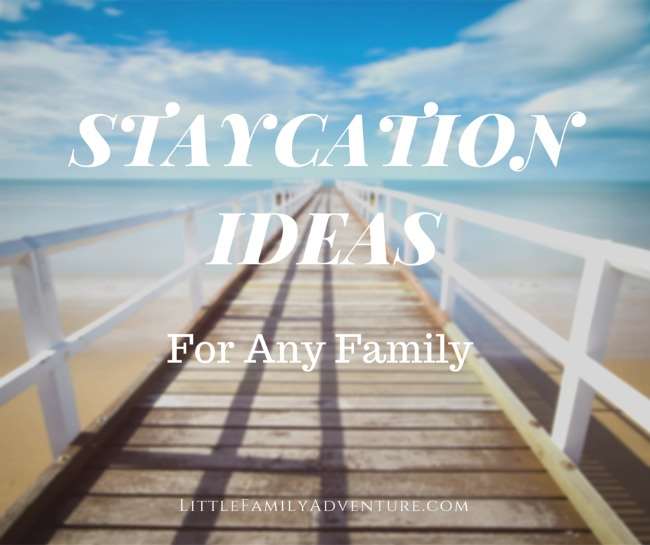 What's a staycation you ask?
A staycation is a vacation spent at home or nearby.
I know what you may be thinking, "A vacation at home? How can that be fun?" I assure it can be. We've done it and we'll share a few fun staycation ideas we have used here in Oklahoma City, where we live. These ideas will help you too!

Fun Staycation Ideas for Any Family
It doesn't matter if you are a first time staycation planner or a tried and true veteran. There are some ideas here for you! These fun staycation ideas for any family will be sure to keep you loving life and living it up with those few and far between vacation days!
Let's Get Started! Up first… Checking Out Your Own City…..