Hi There! Welcome to Little Family Adventure and our monthly clean eating meal plan. Summer is here and we have 4 weeks of healthy dinner ideas for you. Each week is filled with family-friendly recipes that are easy to make and ones that your family will really enjoy.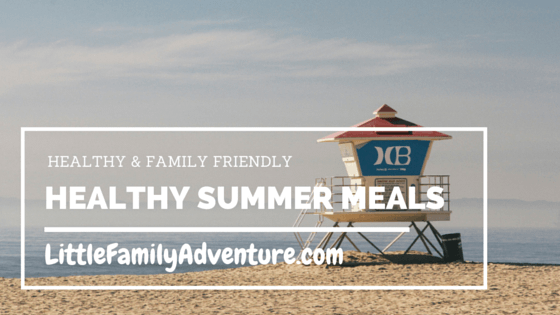 Since it's summer, we want to be outside as much as possible. So these meals are perfect for active families.
Each week this Healthy Summer Meal Plan includes:
•Clean eating recipes with real food
•Seafood at least once a week
•Salads and larger side dishes
•More sandwiches with whole grain bread
•Looking more protein (chicken/pork) on Sunday to be used throughout the week.
Sign up to receive FREE healthy planning tips and recipes delivered directly to your email. Click here to get started!
Healthy Summer Meals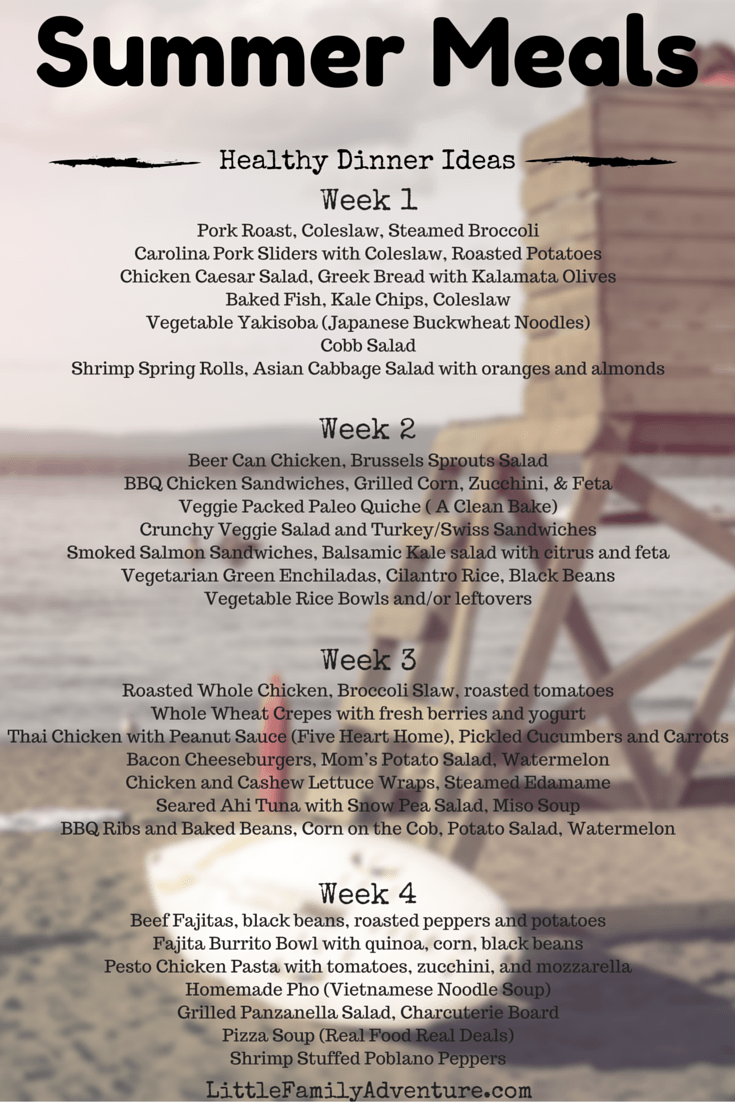 You can print out the monthly plan above or continue onto the next page for weekly meal planners complete with recipes.