Welcome to Little Family Adventure
I'm so glad you are here!
You're looking for new camping recipes and camping menu ideas for your next campout, right?
I'm here to share some of our favorite camping recipes and menu ideas with you. These 26 recipes are healthy, but still family-friendly. They will help make your next campout a HUGE success! But before I share them, there are a few things you should know about camp cooking….
When it comes to cooking meals while camping, it pays to have a plan!  Once you get to your campsite, there is no running to the grocery for something you forget. Gathering a few camping menu ideas and creating a camping meal planner is SO important. It gives you a plan for what to cook and ensures that you bring EVERYTHING you need with you. Take a look at this camping meal plan or ….
Want a complete weekend camping meal plan with recipes & printable shopping list? Click HERE &  make your next camping trip deliciously fun and easy…..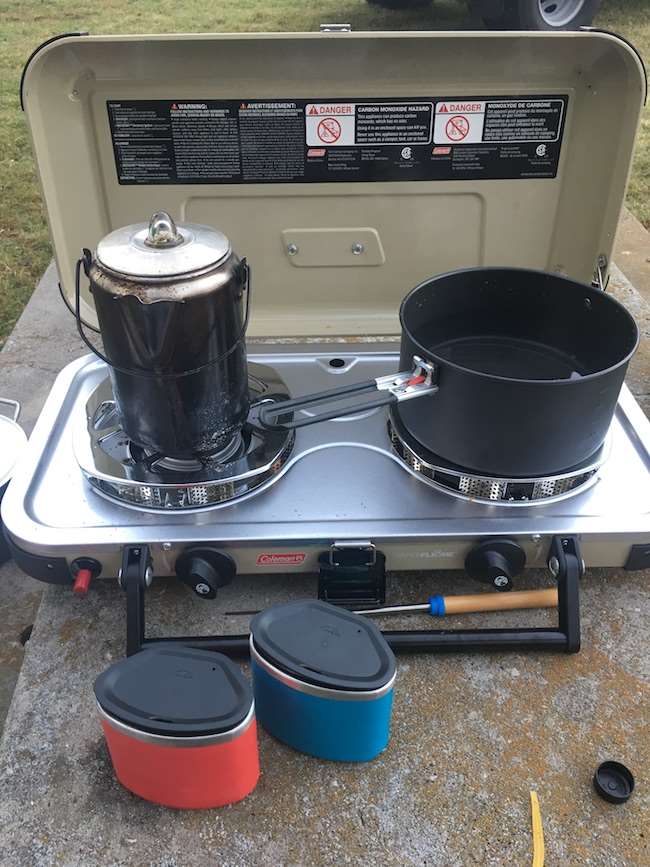 Disclosure: This blog contains affiliate links.  They help pay for the coffee that keeps us turning out adventures week after week. I'll only recommend and share products that I use and love myself. Thanks!!
Many of your favorite home recipes are perfect for camping!
Really! It is so true. Grilled foods are perfect for camping when you have an iron grate or barbecue grill on site. Pre-made sides and snacks that travel well are perfect for the outdoors too.
We ♥ camp food!
Here are a few camping food ideas for:



Camping Desserts – It can't be a great campout without a fireside dessert.


Here are a few products and additional resources to help you plan your upcoming camping trip. I found them really helpful and I think you will too.
Let's Start With Main Entrees on The Next Page